The Worst Week Yet:
June 5-11, 2022
Jim Goad
2,948 words
White Teen Beaten to Death after Schoolyard Water-Gun Prank Goes Horribly Wrong
When an interracial murder occurs, why do so many people assume that race was a motivating factor? Isn't it possible that race was simply incidental to the murder? After all, when someone from Kansas shoots and kills someone from Missouri, we don't leap to the conclusion that it was because the victim was from Missouri. Are we conditioned to believe that when a white person kills a black person — or, as is much more common, when a black person murders a white person — racial rivalry had something to do with it, or is this the dark murmuring of a much deeper evolutionary instinct that always tends to keep score in such matters?
On Thursday, June 2 at around 10:30 PM, three black males beat a white teen to death near a basketball court in Akron, Ohio. A black female friend of the three black males reportedly stood by and watched them do it.
The white male, Ethan Liming, was 17 years old. He reportedly had three buddies with him at the time of his murder: two of them black, one of them white. His black friends allegedly attempted to physically engage with Ethan's assailants but were pushed back, at which point they retreated and called 911. His white friend stuck around and received a beating as well. Ethan died from blunt-force trauma to the head.
According to police, Ethan and his friends had been driving around looking for something to do when they decided to stop near a basketball court outside the I Promise School in Akron, Ohio, which was founded by NBA superstar and Ohio native LeBron James. A couple of Ethan's friends had been harassing people by shooting at them with a Splatrball Water Bead Blaster, which is some kind of glorified plastic water pistol that shoots little gel beads at its target rat-a-tat style. At some point they thought it'd be fun to shoot their water gun at a group of four blacks who were playing basketball.
The four blacks did not take kindly to this.
"Apparently, two of [Ethan's] friends were running around the parking lot, just goofing around being teenagers. And perhaps that initiated the altercation," says Ethan's father Bill, who's a pastor at a local Methodist church. Bill Liming says that his son got out of the car and "told people to relax — 'It's a joke, it's a joke,' and the individuals didn't like that. One individual attacked him."
Bill Liming told the Akron Beacon-Journal that Ethan's two black friends tried to fight on his behalf but were overpowered:
They did everything they possibly could to help Ethan. They called 911 to get help. And when Ethan was knocked out and on the ground, his two African American friends tried to pick up his body and put him in the car to help save his life. He was still alive. He was still breathing. The people who murdered him didn't like that and drove them away. They physically assaulted and beat the white child who was there with him. . . . Help did not arrive in time. They did the best they could to help him when they were there.
If I'm making the correct inferences, Ethan's father is saying that the three black basketball players-cum-murderers somehow non-violently drove Ethan's two black friends away and then beat the two remaining white boys.
But Bill Liming adamantly insists that his son was killed because he's white:
My son Ethan Liming was murdered by three African American males and a female who stood by and did nothing. . . . We live in a sick world. People look at each other based on the color of skin or the fact somebody disagrees with somebody else. . . . And we have so dehumanized each other in our society, that's why my son was murdered. Some people looked at him as somebody whose life didn't matter.
Why did Bill Liming assume this is why it happened? He made some vague comment about not wanting to reveal too much until the investigation is complete. Perhaps Ethan's surviving friends told him that his son's murderers made overtly racial comments while they were beating him to death.
Or is this what any normal father from any race does when his child is murdered by someone from another race?
Ethan's mother Jennifer seems to imply that race had something to do with her son's murder even though her son "didn't see color":
Ethan was everything, he was a good boy, he was a smart boy. He loved life. He loved living life. He wanted to be friends with everybody. Ethan didn't see color, he saw hearts. He was just such a good person.
Is it possible that being color-blind turned out to be a liability for Ethan Liming?
Three male Negroes have been taken into custody and "held on unspecified homicide charges" regarding Ethan Liming's death: brothers Deshawn (20) and Tyler Stafford (19) and Donovan Jones (21).
At a press conference on Wednesday, Akron's police chief said that there was no evidence beyond the respective races of the parties involved that race had anything to do with Ethan Liming's death:
There were assumptions made that this was a race-related incident. . . . There is nothing that we have in our possession right now, any information at all indicating race played a role in this homicide. Nothing.
But Ethan's parents, despite indications that they have been conditioned all their lives to be color-blind, disagree. They seem to think their son was murdered because he was white.
Is it something in their blood?
Woman Receives $5.2-Million Settlement after Boyfriend Gave Her Genital Warts in Car Insured by GEICO
It would be a highly immodest proposal, but if someone were to offer me a cool $5 million in exchange for infecting me with genital warts, it'd be hard to turn down all that scratch merely to avert a few unsightly lumps and bumps. Even if it left my nether regions addled with 50 warts, that's $100K per wart. Genital warts? More like genital diamonds!
In yet another one of those news stories that screams right in our face about exactly how low we've fallen and precisely how bat-guano insane we've become, insurance company GEICO has been ordered to pay a Missouri woman $5.2 million after she claimed her boyfriend infected her with HPV while they were banging away in his car while he carried GEICO insurance . . . for, you know . . . his car. He was insured against liability, and even though he was technically the one who passed the infection along, GEICO assumed liability for his carnal misdeeds.
Somehow an arbitrator was able to legally declare that the act of having sex in the GEICO-insured car "directly caused, or directly contributed to cause" the woman's HPV infection. I don't know how it's possible to conclude something that specific, and come to think of it, I don't want to know how the arbitrator concluded this.
If a woman gets impregnated in a car insured by GEICO, does the company also have to raise the baby?
GEICO representatives claim they will appeal the ruling in a federal court.
I'll never be able to look at that goofy little talking lizard the same way again.
Are Secret Russian Agents Collecting Putin's Poo?
A time-honored strategy in the wartime PSYOPS playbook is to depict the enemy's leader as weak or dying, and ever since Russian tanks rolled into Ukraine a couple of months ago, the Western media has eagerly spread rumors that Vladimir Putin has cancer.
It should come as no surprise, then, that intelligence agencies have added a scatological twist to the rumors. According to two Russian reporters in the Paris Match, Putin travels with a "special" bodyguard who collects the Russian President's fecal matter, places it in a special bag, packs it into a briefcase, and sends it safely to Russia, where it is to be assumed that no foreign provocateurs will be able to poke through Putin's poo for signs of colon cancer or any other indicators of ill health. The reporters allege that the same "special" bodyguard accompanied Putin to the loo while the former KGB director was in France in 2017 and Saudi Arabia in 2019.
I have no idea whether or not these rumors are true. I would prefer not to know whether or not they're true. But I do feel confused, demoralized, and degraded merely by being exposed to these rumors, so our intelligence agencies have succeeded yet again.
Norwegian Feminist Faces Potential Three-Year Prison Term for Insisting that Men Can't Be Lesbians
Christina Ellingsen is a Norwegian feminist who says absolutely insane things such as "men cannot be women."
Christine Marie Jentoft is a Norwegian man "but now identifies as a lesbian woman."
But because Christina (the woman) was foolhardy enough to tell Christine (the man) that he's not a woman and thus can't possibly be a lesbian, Christina faces a potential three years in prison on hate-crime charges. If convicted and sent behind bars, there's a possibility, however remote, that Christina will at some point during her journey be forced into pseudo-lesbian sex with a male felon who claims he's a woman, and wouldn't that be a kick in the head?
Ellingsen (the woman) belongs to a "global feminist organization" called Women's Declaration International. Jentoft (the man who claims he's a lesbian) is a member of the "trans-female activist group" Foreningen FRI.
Ellingsen is facing charges related to a series of tweets she made between February 2021 and January 2022. Among her offending comments: "Why (does) FRI teach young people that males can be lesbians? Isn't that conversion therapy?"
Jentoft, who is male and an advisor in FRI, presents himself as a lesbian — that's how bonkers the organization which supposedly works to protect young lesbians' interests is. How does it help young lesbians when males claim to be lesbian, too?
On national TV, Ellingsen told Jentoft that he's a man, which Amnesty International depicted as "harassment":
You are a man. You cannot be a mother. To normalize the idea that men can be mothers is a defined form of discrimination against women.
Jentoft, proving that he is not a lesbian and is instead a bitchy gay man, filed a complaint with police over these comments, which led to a criminal investigation and hate-crime charges.
Ellingsen recently told a reporter:
I am under police investigation for campaigning for women's rights, because to certain groups, the fact that women and girls are female and that men cannot be women, girls, mothers or lesbians, is considered hateful. Women are not protected against hate speech in Norway, but men who claim to be both lesbian and a woman are protected both on the grounds of gender identity and on the grounds of sexual orientation.
I have no idea why they're even taking this to trial. There's a whole book called Lesbian Males, so the science is already settled.
Wife Stabs Husband to Death, Then Scrolls Through Dating App Looking for New Meat
Further proof that we've severely declined as a nation is the fact that in the old days when a woman murdered her husband, she at least tended to kept her story straight. But chicks these days have grown so sloppy in their entitlement, they'll give conflicting stories to the 911 operator — but only after they've scrolled a dating app looking for a new mate while their husband's blood hasn't even dried yet.
Danielle and Michael Redlick were a Florida couple that had a uniquely modern relationship. For starters, Michael was 20 years older than Danielle and used to be her stepfather. But when Danielle's mother died of cancer only three months after tying the knot with Redlick, one thing led to another, and stepdad and stepdaughter eventually wound up in the sack together.
They were married for 15 years before the fateful night in December 2019 when Danielle allegedly stabbed Michael to death. It should come as no surprise that the couple reportedly had a rather tumultuous relationship. An unnamed friend of Michael Redlick's claims that before he was stabbed to death, Redlick joked that his young wife "is crazy but as long as I hide the steak knives, everything will be fine." After a brief separation, the couple moved back in together, at which point the friend claims he asked Redlick if he still hid the knives, to which he reportedly replied in the affirmative.
Apparently he didn't hide all of the knives.
Police say the murder scene resembled a "horror movie" when they entered Redlick's million-dollar Florida mansion on January 12, 2019. They said Danielle Redlick was covered in blood. She had reportedly waited 11 hours after his death before calling 911. She initially told the 911 dispatcher: "He's stiff. He's wounded. He might have had a heart attack. I don't know."
Then, during the same call, she claimed that her husband had stabbed himself.
She finally admitted before the law that she stabbed her husband, but only because he got super-violent with her — even more violent than the other zillions of times he'd gotten violent with her.
This doesn't change the documented fact that in the 11 hours between her husband's death and when she decided to call 911, she deleted several text messages between herself and her husband from her phone. She also used the phone to scroll through a dating app she'd signed up for the previous month where she announced that she was available and looking for a long-term relationship. She did this while her husband was lying dead in a pool of his own blood.
Keep your women happy, fellas. And keep them away from the knives.
Tech Titan Says US is "Beyond Bankrupt"
People have had their heads so far up the Culture War for so long, they've tended to forget about the laws of economics. While the Left has been howling about white supremacy and the Right has been shrieking about degeneracy, hardly anyone seems to be wasting much oxygen over a much more immediate problem: bankruptcy.
I remember noticing about ten years ago that libertarians were starting to get flak from all sides. The Left demonized libertarians because they allegedly enabled inequality. The Right lambasted libertarians because they didn't keep a leash on immigration and demographic shifts.
Then again, the libertarians were the only ones warning about the public debt. I began to wonder whether the people who were creating and profiting from the public debt had financed a full-spectrum propaganda assault on libertarians.
I don't speak much on economics because if I knew the first thing about economics, I wouldn't be a freelance writer. In the eternally wise words of Hee-Haw's Junior Samples, "I don't know nothin', but I suspect a lot of things."
Born Kim Schmitz, the German-born tech entrepreneur now known as Kim Dotcom is six feet and seven inches of porky flab with a net worth estimated at anywhere from $10 million to $200 million, which means he knows a lot more about economics than I do. He's also been stranded in New Zealand fighting extradition to the United States for the past ten years over copyright infringement due to his now-defunct file-sharing website Megaupload.
Last Saturday, Dotcom posted a thread on Twitter about the reasons behind the impending global economic collapse. I have no idea how accurate his math is, nor how accurate his predictions will turn out to be, but highlights from the thread confirm many of my worst suspicions:
I will try to help you understand why the future is not what we're hoping for. It's worse than most can imagine . . .
US spending and debt have spiraled out of control and the Govt can only raise the money it needs by printing it. That causes inflation. It's like taxing you extra because you pay more for the things you need and all your assets decline in value . . .
The reason why the US got away with it for so long is because USD is the worlds [sic] reserve currency. Nations everywhere hold USD as a secure asset. So when the US Govt prints trillions it's robbing Americans and the entire world. The biggest theft in history . . .
The problem is that this has been going for decades and there's now no way to fix it. The reality is that the US has been bankrupt for some time and what's coming is a nightmare: Mass poverty and a new system of control. Let me explain why this isn't just doom and gloom talk . . .
Total US debt is at $90 trillion. US unfunded liabilities are at $169 trillion. Combined that's $778,000 per US citizen or $2,067,000 per US tax payer [sic] . . .
The value of all US assets combined, every piece of land, real estate, all savings, all companies, everything that all citizens, businesses, entities and the state own is worth $193 trillion . . .
US total debt: $90 trillion
US unfunded liabilities: $169 trillion
Total: $259 trillion
Minus all US assets: $193 trillion
Balance: -$66 trillion
That's $66 trillion of debt and liabilities after every asset in the US has been sold off . . .
So even if the US could sell all assets at the current value, which is impossible, it would still be broke.
The US is beyond bankrupt.
This patient is already dead.
This patient is now a zombie.
You may have heard about the 'great reset' or the 'new world order'. Is it a controlled demolition of the global markets, economies and the world as we know it?
A shift into a new dystopian future where the elites are the masters of the slaves without the cosmetics of democracy? . . .
Are things hopeless? I hope not. And this week, that's about the most hopeful thing I can say.
*  *  *
Counter-Currents has extended special privileges to those who donate $120 or more per year.
First, donor comments will appear immediately instead of waiting in a moderation queue. (People who abuse this privilege will lose it.)
Second, donors will have immediate access to all Counter-Currents posts. Non-donors will find that one post a day, five posts a week will be behind a "paywall" and will be available to the general public after 30 days.
To get full access to all content behind the paywall, sign up here:
Paywall Gift Subscriptions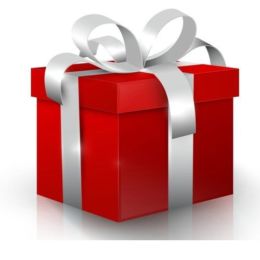 If you are already behind the paywall and want to share the benefits, Counter-Currents also offers paywall gift subscriptions. We need just five things from you:
your payment
the recipient's name
the recipient's email address
your name
your email address
To register, just fill out this form and we will walk you through the payment and registration process. There are a number of different payment options.
Enjoyed this article?
Be the first to leave a tip in the jar!