2,751 words
It is a political axiom in contemporary Britain that there is no problem that Boris Johnson's government can't make worse. The supplementary lemma is: How much of it is intentional? Last week's farcical events involving supposed flights of illegal immigrants from Britain to Rwanda for asylum application processing look at first glance like government idiocy. I suspect not.
Since the Brexit marathon finally (and only apparently, as we shall see) limped across the finish line, illegal immigration has got worse, and there are regularly hundreds of new and undocumented (and medically untested) arrivals every day on the Kent coast of England, almost all of whom are young Muslim men.
Johnson has said that he "can't just turn the boats around," stating that the motorized rubber dinghies which transport dozens of illegal immigrants each would be what we used to call "in peril on the sea." This is rubbish. He knows perfectly well that the immigrants are given a taxi service by the United Kingdom's ill-named Border Force, whose perfectly robust vessels could easily take the men (as they almost all are) back to France, where they could — and should — have made asylum applications. As they could have done in Spain, Italy, or Greece, for that matter. However, one of the many advantages of the UK is that ID cards are not required, as they are in France, plus the welfare system is more generous.
The French authorities and army do absolutely nothing to prevent people smugglers taking money for an illegal crossing. And so it becomes England's problem. These arrivistes don't want to go to Wales or Northern Ireland; they want to go where their co-religionists are: the big cities of London, Birmingham, Bradford. The government's latest failed scheme was supposed to disincentivize these gangs from taking money from desperate people (many desperate for free money), but the events of last week will simply boost the industry.
Now, this post-Brexit influx of illegal immigrants is clearly punishment by the European Union for Britain's audacity in unshackling itself from a bloated corpse. It suits French President Macron, a globalist placeman who hates the UK even more than he hates his own country. Even he has noticed that it might make political sense to shuffle Muslims through France and pass them on to the old enemy rather than let more of them infest Paris. The last time I went to what once was called "The City of Love" — and that was over six years ago — will be the last time I ever go there. It crackles with Muslim malevolence.
These economic migrants dumped in Britain are undocumented because they choose to be. They would have needed paperwork to travel across Europe, but if you dredged the English Channel tomorrow you would find a lot of recently-discarded passports.
On arrival in Kent, the county once known as "the garden of England" for its apples, most immigrants are checked in not to detention centers but hotels, meaning that many bookings made by ordinary English people — including weddings — have been cancelled by the hotels themselves, which make a very good income from illegal immigration, paid for by what is fraudulently termed "government money." Actually, it is paid for by the very people who are being inconvenienced by this live-action version of Camp of the Saints.
It is estimated that these new guests are costing British taxpayers up to £5 million a day. Other "migrants" (which the compliant British are now instructed to call immigrants) simply vanish into the local towns, or are picked up by co-religionists in waiting vehicles. And so a new generation of academics, medical experts, and entrepreneurs arrive to refresh an ailing economy.
In actuality, these men will go on to become wage slaves for unscrupulous employers, the recipients of Britain's generous — all too generous — welfare system, standard criminals, or, on occasion, killers, rapists, and terrorists. The British have a tendency to assist their own downfall. The Manchester Arena bomber, Salman Abedi, was rescued from Tripoli by the Royal Navy and brought to England's shores, where he went on to kill 22 people and seriously injure many more — most of them children — by blowing himself up at a pop concert in Manchester in 2017 where, although looking suspicious and carrying a rucksack (at a pop concert?), he was not challenged by staff due to fears of being accused of racism. Britain has no idea who they are allowing to join this island nation.
One local resident who watched some of the "refugees" disembarking on her local beach described them as looking fit and healthy, being about 98% men, and having an air of entitlement. Well, they would. These are alpha males, not the beta class increasingly found in England. This is a refrain you will have heard from me before, but Nietzsche writes in The Antichrist that at least Islam "assumes it is dealing with men." These people know that those tasked with enforcing England's borders will fold under questioning when faced with aggressive confidence — particularly given Border Force's attitude towards their job. (Their ex-boss called borders "a pain in the arse").
The UK government is well aware of the problem. Not the problem of illegal immigration, you understand, but the problem this represents for their public image, always the first concern of the modern politician. A plan was needed, and Home Secretary Priti Patel (who we are constantly told is the child of immigrants, as though this were a benison) announced that immigrants would now be shipped to the African nation of Rwanda for processing and, in the case of a failed application, resettlement.
This is not actually an original idea. Israel tried the same stunt. In fact, an interesting fact emerged from the Times of Israel, that Britain had paid £120 million (around $160 million) to Rwanda to take in the migrants due to be flown out last Tuesday, and paid it "upfront." We will see presently how much value for money the British taxpayer got for that outlay.
Rwanda, an eastern-central African nation with a population of 13 million and formerly a colony of both Germany and Belgium, is famous for two things in recent decades. Firstly, it hosted a civil war in 1994 in which the Hutu and Tutsi tribes attempted to chop each other to bits with machetes, the Hutus winning so convincingly it has been classed as genocide.
The other was the resultant 2004 movie, Hotel Rwanda, which hoovered up Oscars just as woke was beginning to wake. Now, though, the country has apparently rallied economically, and the tribesmen have gone back to using machetes to lop down bunches of bananas rather than each others' limbs.
But Rwanda, which joined the Commonwealth in 2009, recently became Britain's choice as a processing center for illegal immigrants. At the time of writing, the story is still unfolding, but the first flight to Rwanda — a charter plane costing half a million pounds — was supposed to take 130 illegal immigrants to Rwanda on Tuesday last week (June 14).
The predictable legal challenges began immediately and the figure soon dropped to 37, then 11, then 8. As I say, this is changing as I write, but I will give you the timeline here.
By Wednesday it was claimed that just one immigrant would be flying off on safari. If the airline had hit its diversity quota, he would probably have been flying the plane.
Naturally, the flight never happened. It was classic political theater — albeit theater of the absurd — and I doubt the British deep state had any intention of it ever taking off. It was halted by a court decision — and not one made by a British court — as the engines were warming up on the tarmac.
As you would expect in a country whose liberals despise their own nation, there were various groups trying to stop the flights. Asylum Aid, Detention Action, and Care4Calais — Calais is the French port from which many of the immigrants set off across the Channel — are just three of them, all of whom had representatives at The Royal Courts of Justice, England's supreme court, when the original cases were considered by the British judges who dismissed them. (How soon that would be overruled.)
Other representatives were officers from Border Force, the governmental body tasked with protecting Britain's increasingly porous island frontiers, along with their trade union, the Commercial Services Union. Yes, you read that right. The people paid to enforce Britain's borders were in court to try to stop the deportation of illegal immigrants. A mad world, my masters.
Care4Calais, incidentally, are now being investigated by the Charity Commission (a watchdog with the legal power to seek out and prosecute financial impropriety) for the strange provenance and disposal of rather large sums of money. If you note the date on the link, you'll see that investigation began almost a year ago. Not much action in court there, but when they are taking legal action to keep illegal and undocumented immigrants in the UK, the judiciary sits up and takes notice.
But these social justice activists were not working alone. Lawyers in the UK no longer chase ambulances, but they do welcome the arrivistes on inflatable dinghies with open arms and open checkbooks. As soon as Johnson's government — a confederacy of lawyers rather than dunces — announced their Rwanda plan, the legal challenges began, backed by NGO (non-governmental organization) money and approved by the BBC and the rest of the Leftist shills.
But it took the European Convention on Human Rights (ECHR) to finally ground the plane. I know what you're thinking, if you have followed Brexit. I thought Britain left the EU? Well, yes, up to a point, but it didn't leave the ECHR. And if you think the two are separate entities, think again.
Nigel Farage — Mr. Brexit, if you like — knows a thing or two about Strasbourg, having been an MEP (Member of the European Parliament) for many years. He says that although there is a perception that the EU and the ECHR are separate entities, you can walk a couple of corridors from one to the other and they are effectively joined at the hip. There are attempts to separate the UK from the ECHR, but deep and vested interests will operate backstage to prevent that happening — but congratulations are due to one man for trying, a genuine conservative, unlike many in his nominal party.
Peter Bone is Member of Parliament (MP) for the pretty area of Wellingborough in England, and is attempting to get a bill through Parliament which, if passed, would see Britain leaving the ECHR. If he achieves that, he will effectively finish what Nigel Farage started.
Full declaration: I used to be a building manager in London, and once helped Mr. Bone — who was living in my block — shift a very heavy sofa up a very tricky flight of stairs, aided and abetted by his very strong son. I pulled a muscle in my back, but was amply rewarded when Mrs. Bone gave me a bloody good bottle of Scotch for my efforts. So if I praise the Right Honourable Gentleman, let this be on the record.
There have been media attempts to boost the ECHR, noting that it was a venerable institution dating back to 1953 and enthusiastically supported by Sir Winston Churchill. It's funny how the Left drag him in as support when they need him, while the rest of the time he is a fascist. But just because an institution begins with laudable aims, it does not mean those values automatically remain. Look at Amnesty International, or ask anyone who has had a failed marriage.
But without detaching itself from the ECHR, Britain has not left Europe in any meaningful way. Strasbourg still holds the judicial whip-hand. Not only that, it was assisted by two ancient and traditional British institutions, Church and Crown, that are not actually constitutionally barred from making political pronouncements but who, in that quaint English handshake way, are expected to refrain from comment. However, they have both weighed in on the Rwanda situation.
Prince Charles, the man who would be King (when his mother inevitably passes), has said he thinks the whole business is appalling, and Justin Welby, Archbishop of Canterbury and proof if proof were needed that an English village is missing its idiot, opined that "This immoral policy shames Britain." He was chorally backed by his fellow bishops. It doesn't seem to have occurred to Welby that the importation of tens of thousands of Muslims who tend to be somewhat antithetical to Christianity might not be good for the future of his Church. In France, with a Muslim population higher than Britain's but with the gap lessening, has a new mosque roughly every two weeks. In the same time, one church disappears, often due to desecration or arson.
To Boris Johnson's credit, he did call Charles out on this, although he rather hid behind the political shield of collective responsibility, a British governmental principle that means the government can make a statement or decision and they all take responsibility for it rather than any one individual. It's much like the famous British magazine The Economist, whose byline to a leading article is not the writer, just "The Economist."
Inevitably, anyone trying to do what the legacy media won't, which is cover the immigration crisis in detail at the local level, is vilified and persecuted by the deep state. An example: Steve Laws is a young man who lives in Dover, Kent who became a citizen journalist documenting the arrivals. It didn't take the British deep state long to tie his ankles. His story can be seen here in a short YouTube piece by American journalist Allison Royal, who would undoubtedly have found it more difficult to enter England than Achmed, Mohammed, and their co-religionists on the dinghies.
After filming and reporting on the endless chain of small boats arriving on the Kent coast, Laws wanted to get a taste of the experience himself. There is a law in Britain concerning salvage. This means that whatever you find washed up on the shore — and never forget that Britain is an island — you can keep, albeit with a bit of paperwork. There must be a good trade in abandoned dinghies, with as many as eight or nine arriving daily and being abandoned. Laws approached two men doing just that, and they wanted to take the dinghy — these are usually the motorized, tough, rubber variety (photo here) — out for a spin to see if it was still working. He asked to go with them, to get a taste of just what it was like.
When the boat returned to shore, Laws was arrested by Border Force. It took him two years and ten court appearances to clear his name for having committed no offence at all aside from drawing attention to something the British deep state want the public to overlook.
Stepping back from this fiasco, it is all political cosmetics. The attempt to fly immigrants to Rwanda is a Band-Aid on a gaping flesh wound. On the day that the plane was supposed to take 130 "refugees" to perfectly good hotel rooms in a developing Commonwealth nation, 444 of their co-religionists arrived on the Kent coast. Up to 100,000 illegal immigrants are expected this year. This cannot end well.
Suspension of disbelief is all fine and dandy, but don't push me too far. As noted, Johnson's cabinet is packed with lawyers, but the British people are expected to believe that none of these fine-honed legal minds could see the challenges coming before the government chartered a half-million-pound plane. Also, did none of them know that an ECHR ruling could override that of the British supreme court? Don't try my patience too high. The government have finessed this to make it look like a fight between the plucky, post-Brexit UK and the EU's bureaucratic ogres. Rubbish. This is anarcho-tyranny, English style.
I stick by what I have believed for some time: Part of the point of this malicious charade is to goad the British indigenous people. John Major was the Prime Minister who replaced Margaret Thatcher in 1990, and was possibly a worse Conservative premier than the recent triumvirate of David Cameron, Theresa May, and the incumbent Johnson — quite a feat. But he did say one thing that is worth pondering. Step on an Englishman's foot, he said, and he will apologize. Step on it a second time, and he will apologize. Step on it a third time, and he will knock you down. How far is the UK from that third insult?
*  *  *
Counter-Currents has extended special privileges to those who donate $120 or more per year.
First, donor comments will appear immediately instead of waiting in a moderation queue. (People who abuse this privilege will lose it.)
Second, donors will have immediate access to all Counter-Currents posts. Non-donors will find that one post a day, five posts a week will be behind a "paywall" and will be available to the general public after 30 days.
To get full access to all content behind the paywall, sign up here:
Paywall Gift Subscriptions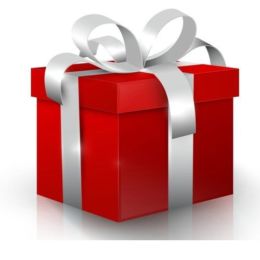 If you are already behind the paywall and want to share the benefits, Counter-Currents also offers paywall gift subscriptions. We need just five things from you:
your payment
the recipient's name
the recipient's email address
your name
your email address
To register, just fill out this form and we will walk you through the payment and registration process. There are a number of different payment options.