1,794 words
The brutal stabbing murders of Nicole Brown Simpson and Ron Goldman on June 12, 1994 came during an era of unprecedented pro-black messaging in American pop culture. Whereas the Reagan Era had at least appeared to quell the racial turbulence of the 1960s and 1970s to a point where the sickeningly wholesome and pearly-toothed families on sitcoms such as Family Ties and The Cosby Show differed only in skin color, by the late 1980s Americans started being force-fed a steady diet of Spike Lee films, black-nationalist hip-hop via groups such as Public Enemy, and regular old white-boy late-night talk shows and sketch comedy programs but with an aggressively pro-black slant in the form of The Arsenio Hall Show and In Living Color.
By the time 1991 rolled around and a young buck named Rodney King had his brains bashed in by four LA cops — three white and one Mexican — who largely left his two partners-in-crime alone because they stayed on the ground and didn't keep getting up to attack them, much of America had been conditioned into automatically assuming that "racism" was to blame and didn't even pause to wonder whether Rodney had possibly done something that contributed to the situation. A year later, when the cops were acquitted of state charges in the beating, Los Angeles and several other cities erupted in flames.
In 1994, on the sweltering LA night of June 12 — which happens to be my birthday –, when my first wife woke me up from a sweaty nap to say, "Jimmy, O. J. Simpson just murdered his wife," the story immediately gripped the nation and held it spellbound until Simpson's acquittal in October 1995. White Americans gasped and black Americans cheered at the verdict. While this likely had at least something to do with the fact that the victim was white and the accused was black, the trial's obsessively racial coverage had revolved around whether officer Mark Fuhrman, who found a bloody glove on Brown's estate after the murder, was speaking as himself or merely playing a character when he said "nigger" on tape for a Hollywood screenwriter who was researching alleged LAPD racism and misogyny for a film project.
I don't remember much public attention being paid to the possibility that O. J. Simpson, a hugely popular black celebrity and legendary athlete, flew into a murderous rage at the site of his ex-wife and mother of his two children when he saw her in the company of a white male. The narrative was strictly "Racist white cop framed black superstar because his ex-wife was white," and never "Jealous black superstar kills wife and white boyfriend due to sexual humiliation after he found her with a white boy."
To specify, Ron Goldman was Jewish. On that fateful evening in Brentwood, though, I'm not sure that O. J. Simpson was able to tell.
Saturday Night Live star Pete Davidson is also Jewish, at least on his father's side, although to many people, including black women, he appears to be white. Davidson is currently dating billionaire cock-pillow Kim Kardashian.
For the purposes of this historical reenactment, Pete Davidson will be playing Ron Goldman, Kim Kardashian is Nicole Brown Simpson, and the role of O. J. Simpson is being portrayed by mentally unbalanced musical performer and Christian evangelist Kanye West.
Whereas O. J. and Nicole had two children before their divorce, Kim Kardashian and Kanye West had four.
No one — not you, not I, not your cousin Kate on her ostrich farm out in Topeka — would know who any of the Kardashians are if their father hadn't defended O. J. Simpson for murdering his white ex-wife and some white guy he found her with that night.
Kim Kardashian, AKA The Ass that Roared, is the daughter of O. J. Simpson defense lawyer Robert Kardashian. She is ethnically Armenian on her father's side and a gentle confetti of Western European ethnicities on her mother's. Name recognition alone is what enabled her to rocket into superstardom based on an explicit sex video showing her being ruthlessly pronged by some dumb black crooner who calls himself Ray J.
After their daddy gave them name recognition by helping O. J. escape a murder beef and Kim pushed them into the spotlight by filming herself being rammed by a black guy, the Kardashians seem to have built a career on an ingeniously marketed mix of plastic surgery and the ritual sexual humiliation of white males. This pouting posse of pulchritudinous punani became reality-TV superstars in 2007. Kim's sister Khloe famously bragged "I only like black cock." Family matriarch Kris Jenner had birthed three daughters and a son to Robert Kardashian before tying the knot in 1991 to Bruce Jenner, an Olympic gold medalist who was known as "The World's Greatest Athlete" in the 1970s.
I am not the first person to have wondered how much Bruce Jenner's hideous devolution from alpha male to mangled transgender monster resulted from the slow, grinding humiliation of watching his ex-wife's three daughters school an entire generation of young white girls about how it's cool to be a mudshark.
Both Kim Kardashian and Kanye West are billionaires. Apparently they are both marketing geniuses who've figured out a way to get compensated in direct proportion to their emptiness.
For a group of people who never really invented much, black people are constantly reinventing themselves. Kanye West has entrenched himself as one of the world's most visible celebrities over the past generation for repeatedly multiplying zero times zero and hitting a million each time. Two years ago, in the grand stupid tradition of black musicians such as Puff Daddy and Snoop Doggy Dogg, he formally truncated his legal name to a simple "Ye." This was after a long stretch of time where he asked to be called "Yeezus." I'm not sure if this was before or after his preferred proper pronoun was "Yeezy."
About a decade ago, Ye's astrological chart crossed paths with Kim Kardashian's, and they wound up becoming the most annoying power couple in Hollywood history, plopping out four brown babies with the excruciatingly dumb names of North, Saint, Chicago, and Psalm along the way.
But trying to have two such massive egos as Kanye West and Kim Kardashian live together in peace forever is as unrealistic as expecting Godzilla and Rodan to comfortably occupy the same efficiency apartment in Tokyo. Combined with Kanye's propensity for wandering around in public acting entirely mental, the two drifted apart to the point where Kim filed for divorce in February 2021.
Kanye has not been handling it well.
"The First Mrs. Jones" is a ghoulish country song recorded in 1968 by Porter Wagoner. The narrator tells of how his first wife left him and how he stalked her from city to city until the next thing he remembered was walking through the forest looking for a place to hide her bones and how he dug and dug for hours until he planted flowers on top of the first Mrs. Jones. Then he lets out a little sick laugh and encourages the latest woman who abandoned him to come back home peacefully because she doesn't want to wind up as the second Mrs. Jones.
Rob Goldman died of stab wounds, including several to the neck. Shortly after Kim Kardashian began dating Pete Davidson late last year, Kanye West released a music video that shows a Claymation figurine of Kanye kidnapping, decapitating, and burying Pete Davidson alive, then planting flowers on top of his grave. The song's lyrics explicitly state his wish to "beat Pete Davidson's ass." Over the past few months, West has encouraged his fans to scream at Pete Davidson if they see him on the streets.
Since Kanye and Kim are both entirely creatures of the digital age, every last stray pubic hair and puff of flatulence concerning their extremely public breakup is being played out in front of the world.
Kardashian, to her credit, has mostly kept her social-media posts confined to pictures of her children and her bookcases full of plastic-surgery-filler syringes. It's Kanye who's been dragging their every last little slapfight before the entire world. When Kim texted him asking why he can't keep their conversations private, he shared that text with the world as well. This doting Christian father makes his family's dirty laundry — real and fictitious — public to the degree that he tells the world his baby mama has kidnapped his daughter and has falsely accused him of putting a hit out on her. Just to ramp up the irony, he also used social media to publicly criticize his ex-wife for allowing their daughter to use social media. But Kim has also promised to tell the world about their failed marriage on an upcoming reality show. And she made her romance with Pete Davidson "Instagram official" last Friday.
Although West clearly interpreted this as a provocation, he'd already been very publicly dating a Kim Kardashian doppelganger named Chaney Jones. He'd made a complete romantic fool out of himself by purchasing a house across the street from Kardashian and their children. As recently as Valentine's Day, he tried to woo Kim K. back by posting a photo of a truck full of roses with the caption, "My vision is Krystal Klear."
Still, she didn't bite. So when West continued to harass her, especially with allegations that she was forbidding him from seeing their children, Pete Davidson finally bit back with a text message over the weekend:
Can you please take a second and calm down. It's 8a.m. and it don't gotta be like this. Kim is literally the best mother I've ever met. What she does for those kids is amazing and you are so fucking lucky that she's your kids' mom. I've decided I'm not gonna let you treat us this way anymore and I'm done being quiet. Grow the fuck up.
"Oh you using profanity," West responded. "Where are you right now?"
"In bed with your wife," Davidson shot back, along with a topless picture of himself.
Snap.
Before they were murdered, no one knew who Nicole Brown Simpson and Ron Goldman were.
Kim Kardashian is possibly more famous than Kanye West. Pete Davidson is not only a reasonably popular comedian, he is also famous in the Milton Berle/Tommy Lee sense: His male organ is rumored to be a writhing narwhal of mythic proportions. And now, in front of the entire world, even black comedians such as DL Hughley are taunting Kanye West for being jealous of Davidson's giant white shlong.
So we have all the makings of an OJ/Nicole/Ron bloodbath here, with the aggravating factor being that Nicole and Ron are superstars who are openly mocking O. J.'s sexual rejection.
And this time around, O. J. is even nuttier than O. J.
*  *  *
Counter-Currents has extended special privileges to those who donate $120 or more per year.
First, donor comments will appear immediately instead of waiting in a moderation queue. (People who abuse this privilege will lose it.)
Second, donors will have immediate access to all Counter-Currents posts. Non-donors will find that one post a day, five posts a week will be behind a "paywall" and will be available to the general public after 30 days.
To get full access to all content behind the paywall, sign up here:
Paywall Gift Subscriptions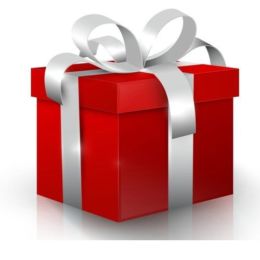 If you are already behind the paywall and want to share the benefits, Counter-Currents also offers paywall gift subscriptions. We need just five things from you:
your payment
the recipient's name
the recipient's email address
your name
your email address
To register, just fill out this form and we will walk you through the payment and registration process. There are a number of different payment options.