The Counter-Currents 2018 Fundraiser
Raising the Standards of Discourse
Richard Houck
1,036 words
Our fundraiser has picked up quite a bit since our last update a week ago. We have received 25 donations, totaling $4,043, for which we are very grateful. Our goal this year is to raise $70,000. So far, we have received 83 donations totaling $12,312.94. So we are almost one fifth of the way there. See below for new incentives to give.
When Dr. Dov Bechofer was doxxed, one of our opponents with the unlikely name of Spencer Sunshine cast a ray of light into a dark day by paying Counter-Currents an unexpected compliment. He characterized Counter-Currents as "at the highest intellectual level of discourse in the white nationalist crowd." One of our most popular new writers, Richard Houck, explains why below. — Greg Johnson
* * *
I've read both The New Yorker and 1843 Magazine for some years now, and both have something special. The New Yorker in particular. When I look back to the literature that most captivated and inspired me, I often find myself looking at old New Yorker articles.
Counter-Currents always reminded me of The New Yorker and 1843 Magazine quite a lot. They both have some really talented writers, faithfully Left-wing, but they do strive to be above the rest. There is a very "human" feel to both publications. Some of the other Right-wing journals feel like reading an academic journal at times, factual, informative, but cold and sterile — missing a human element. Others have some great pieces but they are not common, and are usually thrown in with a couple dozen forgettable or forced articles for every one great work. Some are just outright too mainstream and bourgeois, a lot actually. Many people who know what's going on feel the need to sacrifice being 100% honest or "edgy" in favor of mainstream readers. But the mainstream rarely makes history. The world does not need another Sean Hannity or Bill O'Reilly. Two was more than enough. The vanguard is where things change.
Some journals and magazines have writers that you feel you get to know through reading their work. Counter-Currents has that feel, and I think it's the only Right-wing journal that does. The New Yorker and 1843 do not limit themselves either by strictly covering one field or topic, anything of interest is fair game (of course excluding third-rail politics). Counter-Currents is like that too, but with third-rail topics.
When I began reading Counter-Currents, long before I ever wrote for them, I often felt like the writers who were too "edgy" for The New Yorker, found themselves in the company of Greg Johnson. There is a level of journalistic integrity, honesty, insight, and sociopolitical commentary that I've only found coalescing at Counter-Currents. I imagine in some other world, in a sane world, one where the good guys won, the offices at Counter-Currents might be looking over the Hudson River and the bay, where The New Yorker officers are now. Maybe someday. — Richard Houck
* * *
Like most dissident journals of ideas, Counter-Currents depends upon donations to survive. If you want Counter-Currents to thrive, make a donation today. In particular, consider becoming a patron of The White Nationalist Manifesto, to be published on September 15th:
First of all, anyone who donates $100 or more will receive a signed and personalized hardcover copy of The White Nationalist Manifesto. I am creating a limited edition of 200 numbered hardcovers, which will be similar in quality to our recent limited edition of The Lightning and the Sun.
Second, anyone who donates $500 or more will receive one of the signed and personalized hardcovers, plus I will thank you by your name (or initials, or pen name, or as "anonymous," as you prefer) in the book itself.
Third, anyone who donates $1,000 or more will receive all of the above, plus I will give you signed hardcover copies of my other seven books.
Finally, if all of these options are too rich for you, you can simply pre-order The White Nationalist Manifesto in paperback or a regular, non-limited hardcover edition. Watch for a pre-order page in the near future.
To help take our fundraiser to the next level, Charles Krafft has donated one of his Ayn Rand piggy banks to be auctioned off. Right now, only one of these piggy banks is in any collection in the world. (That would be mine.) If you want this piggy bank to be yours, the starting bid is $650 (plus the actual cost of postage anywhere in the world). To bid, simply email me at [email protected]. I will post bid amounts here, so you can keep track, and I will keep all bidders informed by email. Bidding will close on Sunday, August 26th at 5 pm Eastern Standard time.
So far, we have received two bids, and the winning bid stands at $675.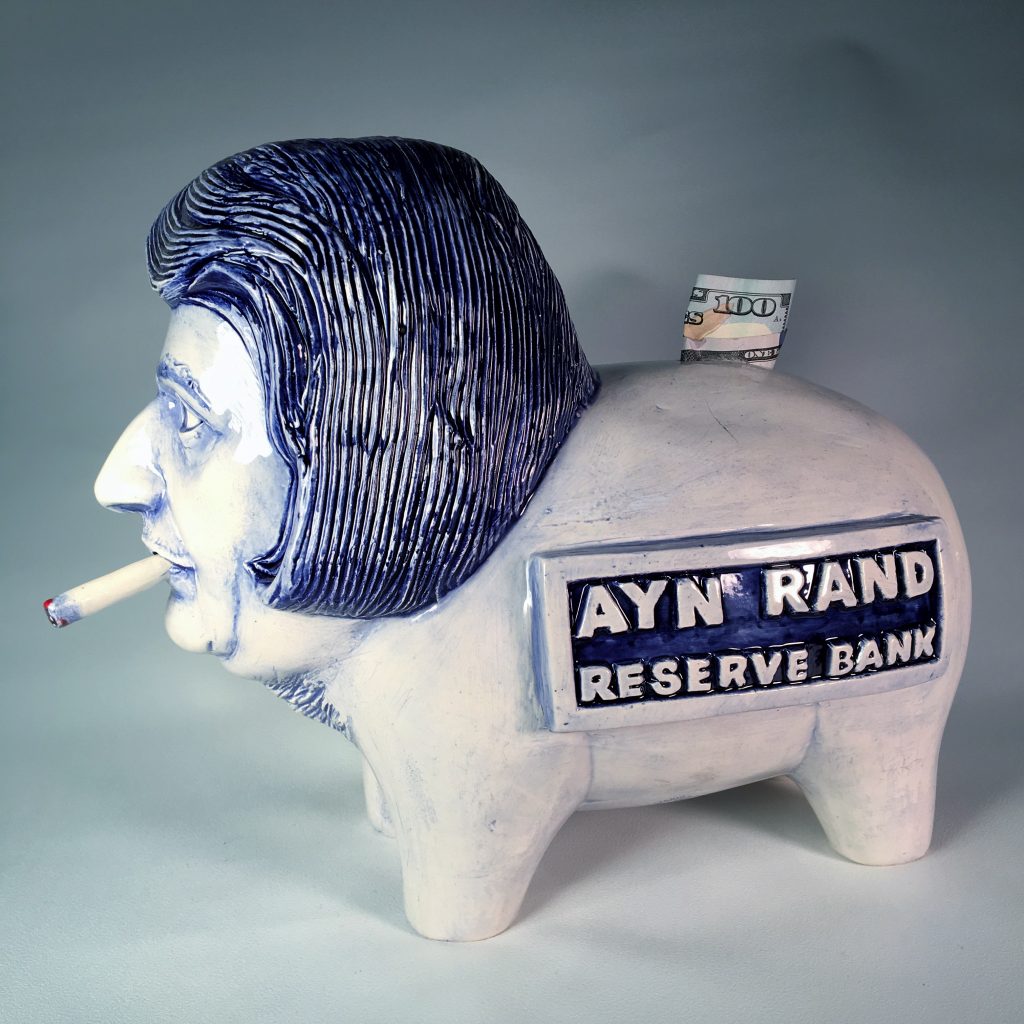 If you want to send a non-tax deductible donation to Counter-Currents Publishing, you can make two different types of donations:
A single donation of any size.
A recurring donation of any size.
Recurring donations are particularly helpful, since they allow us better to predict and plan for the future. We still have not recovered from the loss of monthly donors after being deplatformed by PayPal. Let's rectify that right now. Please use the secure online form below.
[gravityform id="1″ title="false" description="false" ajax="true"]
You may also send check, money order, or credit card payment by mail. Just print out our donation form in Word or PDF. Our address is:
Counter-Currents
PO Box 22638
San Francisco, CA 94122
USA
Counter-Currents also takes a variety of crypto currencies:
BITCOIN
Our Bitcoin address is: 1ChE5DZVVZJpv8mnJ3fRrtSDrTikBh7uFL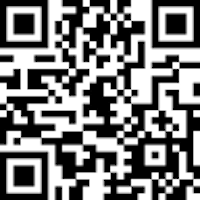 ETHERIUM
Our Etherium address is: 0x6cB1fd85326739bABf48B80B82a4E8470F98Db7C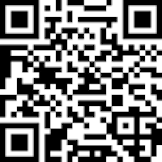 LITECOIN
Our Litecoin address is: LauRgjKWtSSQPkvsjQwzcRtd9DyVwioLfu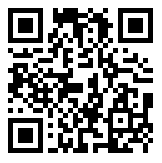 MONERO
Our Monero address is: 45ijQwamhwMDkE4S1gQ2GS7VG5jp181bYC3rEw71aKdJfYjBhMiiLDYbTKLQY7LdfierEbfNJ9HNAYLj6h39i7paL4q29Bz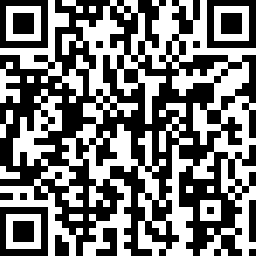 Also, as we first announced in October of 2015, you now have two possible destinations for your donations: Counter-Currents Publishing and the Counter-Currents Foundation. The Counter-Currents Foundation is a US 501c3 educational corporation. Donations to it are deductible from US federal income taxes. The purpose of the Counter-Currents Foundation is specifically to promote scholarship and translations connected to the European New Right and allied movements. If you wish to earmark a donation to the Counter-Currents Foundation, or to discuss a particular project you would like to support, please contact me in advance at [email protected].
Please give generously!
Remember: those who fight for the Golden Age live in it today. Thank you for your loyalty and support.
Greg Johnson
Editor-in-Chief
Counter-Currents Publishing, Ltd.
& North American New Right