3,899 words
Imagine for a moment that the Cold War had gone a different way. Imagine that in 1962, a Soviet amphibious expeditionary force had invaded the United States from Cuba, conquering parts of America in the way that they had conquered Eastern Europe in 1945. Imagine that the Soviet army was turned back by American guerilla fighters working with the conventional American military.
In the wake of this hypothetical scenario, schools were named after Robert DePugh (1923-2009). Actors recited his speeches like they recite those of John Brown and William Quantrill. In other words, very different from how history ended up going. Robert DePugh is, at best, a historical footnote — and was a man who spent a great deal of time either in prison or running from the law.
DePugh created a guerilla militia in the US during the early 1960s to fight in the event of a Communist invasion or takeover of the country, called the Minutemen. The group trained in military tactics and stockpiled arms and ammunition. Since the Soviets never invaded, however, all their aggressive energy was diverted into armed and threatening criticisms of liberal politicians. This got the attention of law enforcement, and things went badly for DePugh afterwards.
Robert Bolivar DePugh was born on 15 April 1923 in Independence, Missouri. He was an old-stock American. His father's family were in central Ohio in the early nineteenth century, while his mother's family were a mix of Tidewater Virginians as well as Pennsylvania Dutch who had migrated first to North Carolina, and then to Missouri. His father, Ralph DePugh, was actively engaged in politics. Ralph DePugh was in the Democratic Party and part of the Pendergast Machine in Kansas City. The Pendergast Machine was led by Boss Tom Pendergast, and it kept itself in power through corrupt patronage schemes. The Machine's biggest accomplishment was launching Harry Truman on the path to the Presidency.
There is no doubt that growing up in such an environment gave DePugh a cynical outlook on the political process. When the Second World War broke out, he joined the US Army, serving in the Coastal Artillery Corps in Virginia. He worked on radar jamming equipment and rose to the rank of Private First Class, but was discharged after he suffered a nervous breakdown.
DePugh's mental state was probably not as bad as some have claimed. During the Second World War, the US military could call upon unlimited manpower resources, and many people simply aren't cut out to live under a soldier's discipline. As a result, it was easy to discharge people for "mental health" reasons when they were having trouble and replace them with someone else. There was an expression for this: "getting a Section 8."
DePugh was not mentally ill, although he was a little odd. After the war he went into business, founding a company called Biolabs that sold pharmaceutical products. But by the late 1950s he became increasingly concerned by Communist gains in the early Cold War.
From the vantage point of 2022, it is easy to sneer at the concerns that Americans in the 1950s had regarding Communism, but at the time these concerns were not unfounded. Many of President Franklin Roosevelt's staffers had had sympathies with Communism, and some — almost always Jews — were even Soviet spies. And the siren song of Communism lured many people across the globe, rallying Central American Roman Catholic priests, decolonialist leaders in Africa and Asia, aristocrats in England, and liberals in America to their banner. And, of course, the Red Army had destroyed the Third Reich and enslaved Eastern Europe, Mao's revolution in China had succeeded, and the North Koreans, with Chinese support, had fought Western forces to a stalemate.
In 1958, DePugh enjoyed meeting with other concerned citizens at a coffee shop on Lexington Street in Independence, Missouri to discuss the situation. Those present enjoyed outdoor activities and duck hunting. It was there that the idea of forming an anti-Communist underground militia took shape. Shortly thereafter DePugh moved to Norborne, Missouri. From there he would direct the Minutemen's activities for most of the group's existence.
Much of DePugh's life story is unknown. His military records were destroyed in the 1973 fire at the National Archives in Saint Louis, Missouri. Either his grandfather or great-grandfather had probably adopted the name DePugh (their original family name was most likely Pugh) — but even this is uncertain. DePugh was never interviewed by a historian until the end of his life, when he was suffering from Lou Gehrig's Disease, so his memories were spotty at best. Much of the timing of his career has been puzzled out by comparing his activities with prominent events of those times, such as Castro's takeover in Cuba, John F. Kennedy's speeches, and so forth.
Eleven Months
DePugh chose the name The Minutemen after being inspired by a speech by President Kennedy in which  he had said,
Today we need a nation of minute men; citizens who are not only prepared to take up arms, but citizens who regard the preservation of freedom as a basic purpose of their daily life and who are willing to consciously work and sacrifice for that freedom. The cause of liberty, the cause of America, cannot succeed with any lesser effort.
DePugh began to advertise for recruits to fill the ranks of his new anti-Communist militia. His first public event, a training session, was held on October 21, 1961 in Shiloh, Illinois. This town is a semi-rural suburb east of Saint Louis. The event received considerable media attention.
Within roughly the first eleven months of their existence, the Kennedy administration grew extremely concerned about the Minutemen, as well as other Right-wing anti-Communist activists. The cause of this concern went back to the 1960 election between Kennedy and Richard Nixon. The two men were quite similar; the only real difference between them was that Kennedy was a Roman Catholic and from Massachusetts while Nixon was a Quaker from California. They were both anti-Communists, both were US Navy veterans who'd served in the Pacific during the war, and neither had revolutionary ideas about changing the US economy. Their foreign policy goals were also virtually identical.
What was important, however, was the difference between their base supporters. Kennedy's base was an insane asylum of Leftists, anti-anti-Communists, Jews, and "civil rights" activists to whom he was indebted. All of these groups were terrified of a self-organizing group of armed white men of mostly old-stock American ancestry. Thus, a Rightist anti-Communist from Missouri was inspired by President Kennedy and acted upon his words — and in response, the Kennedy administration ended up looking to suppress the one inspired.
As time when on, Minutemen literature became increasingly hostile to liberal politicians. In one such article in their magazine, they even put targets across the names of such officials.
After a time, the Minutemen lost their focus. DePugh made the mistake of bringing weapons to an idea fight. The group's stated goal was to be a militia prepared to repel a Soviet invasion force using guerrilla tactics; their training and stockpiling of weapons was part of this. But the Minutemen's publications were focused on influencing domestic politics. As a result, their weapons, which they displayed publicly, came to be seen a menace.
Due to this fear, Kennedy asked for help in dealing with the American far Right, and got it in the form of the Reuther Memorandum, which was dated December 19, 1961. The memorandum was written by two union organizers, Walter and Victor Reuther. It was no different from Nixon's later "enemies list." Its suggestion was to use the Internal Revenue Service and other government agencies to reduce the impact of several far-Right groups of the 1960s.
In keeping with the Reuther Memorandum's strategy, Kennedy ordered the US Justice Department, a politicized law-enforcement agency, to go after DePugh and the Minutemen. Initially, they didn't find anything, but they continued to look under every rock.
The Minutemen was never a large organization, and it didn't receive enough donations to make DePugh or anyone else wealthy. Its membership was variously estimated as being as high as 10,000 and as low as 500. DePugh was always the organization's leader, and he had an Executive Council which seems to have numbered ten men at some point. The group was organized into small units of 15 men each. There was no real chain-of-command; each unit was free to operate as it saw fit. The idea was to imitate the actions of guerrilla groups by operating in a decentralized manner.
Besides being anti-Communist, the Minutemen was also civic nationalist. Jews and sub-Saharans were free to join, and DePugh claimed to have such members, despite the fact that outside observers claimed that they only ever saw whites participating. DePugh was alleged to have stated that the crusade for sub-Saharans' "civil rights" was a plot to help the Soviets. In a broad sense, this was in fact true. Stirring up ethnic and racial problems in a rival does help strategically, although the Soviets certainly didn't need to do much to cause the racial situation in the US to poisonous.
The Establishment Strikes Back
One of the big historical "ifs" of the time is what would have happened if JFK had not been slain in Dallas by Lee Harvey Oswald, an antifa gunman acting alone. For a time, the death of Kennedy supercharged the American Left. Kennedy's Vice President, Lyndon Baines Johnson, won the 1964 in a landslide, and the Democrats likewise won big in the down-ballot elections.
With this "mandate," LBJ led the US into the disasters of "civil rights" and the liberal technocratic adventure in South Vietnam. While cities burned in sub-Saharan riots, the Johnson administration continued to look for ways to destroy the Minutemen. In 1965, DePugh had his first run-in with the law as a result of two young women.
The story is difficult to untangle. One of the ladies was a teenaged runaway who was living in an apartment without paying rent. Her mother claimed that she was being held captive by the Minutemen. The other woman lived with the first. They were eventually moved to another property owned by DePugh, and there was some shuffling around until they were finally evicted and then arrested by the Independence police for vagrancy.
The women were interviewed by the FBI, after which the feds got a warrant to search the Minutemen's offices. They found an illegal fully-automatic weapon and dynamite. While under indictment, DePugh was arrested for crossing the state line between Iowa and Missouri with a concealed .38 pistol. In 1967, DePugh and another militiaman skipped bail and went underground. They eventually settled in Truth or Consequences, New Mexico. He was finally arrested after evading capture for 17 months.
DePugh had made several mistakes that led to his downfall. His organization had never vetted its members, so all sorts of drifters and misfits could join and make trouble — such as by leaving an automatic weapon in the Minutemen office. The group was also infiltrated by undercover police and FBI informants. FBI informants are often dangerous men who seek to create incidents of law-breaking in order to give law enforcement a way of stopping a group which is otherwise operating legally. One of the FBI informants that infiltrated the Minutemen was in fact a director of the Pennsylvania chapter of the Ku Klux Klan.
DePugh wouldn't have been found in New Mexico except for the fact that he had continued to publish Minutemen literature while there. He was eventually caught and sentenced to ten years in the federal prison in Leavenworth, Kansas. He was paroled after four years — but the Minutemen was officially over.
After the Minutemen project ended, DePugh was involved in another legal incident in Sioux City, Iowa many years later. In 1991, a film developer tipped off the police that DePugh was taking photos of underage women in various stages of undress. It turned out that he was convincing single mothers to let their young daughters model for him in a sexually provocative way. The photographs led to a larger investigation which uncovered another cache of illegal weapons and explosives. DePugh was never convicted for the photos, but he served 30 months due to the weapons and explosives.
Other Minutemen cells got swept up by law enforcement as well. One group tried to rob a bank in Washington state, while another was involved in a shootout with police in Connecticut while it was planning to attack a "pacifist farm."
Minutemen Publications
DePugh wrote Blueprint for Victory in 1966. The book wasn't anti-Communist in the strict sense, but rather the enlarged government bureaucracy that had been set up as a result of the New Deal. DePugh claimed that this bureaucracy was stifling individual freedom and leading America into a collectivist dystopia. DePugh thought it was possible that a Communist/collectivist dictatorship would be established in America by 1973 (p. 86).
While the US never became a Communist dictatorship, it is undeniable that by 1973 the Vietnam War had unquestionably tipped towards Communist North Vietnam, while liberal Democrats were organizing a coup against a constitutionally-elected President. The Democrats were not Communists, but it was the party that had brought the "gift" of the Vietnam War to the US, as well as the country's illicit second constitution — the 1964 Civil Rights Act — and a genocidal immigration policy in the form of the 1965 Immigration Act.
The Minutemen's magazine was called On Target. It can be found in various libraries, but I couldn't find a significant collection on the Internet. The magazine demonstrates the Minutemen's problematic dual focus, however: They were supposed to be an anti-Communist militia, ready to help repel a Communist bloc invasion, yet its message was focused on opposing domestic liberal politicians.
One Minutemen publication that attracted many liberals' attention was a handbill which showed a target. Its text read, similar to Fight Club:
Traitors Beware!
See the old man at the corner where you buy your papers? He may have a silencer-equipped pistol under his coat. That extra fountain pen in the pocket of the insurance salesman who calls on you might be a cyanide gas gun. What about your milk man? Arsenic works slow but sure. Your auto mechanic may stay up nights studying booby traps. These patriots are not going to let you take their freedom away from them. They have learned the silent knife, the strangler's cord, the target rifle that hits sparrows at 200 yards. Traitors beware. Even now the cross hairs are on the back of your necks.
Can You Survive? from 1973 is DePugh's best book, and one that can still be found at any gun show in America. It was published soon after DePugh was released from prison. It is a highly intelligent packaging of his political philosophy along with practical advice for survival in the climate of the American West. Some of what is in Blueprint for Victory is also to be found in Can You Survive?
The book shows that politically, DePugh was a Right-wing civic nationalist of the 1960s. His philosophy was colorblind and individualist. He also had no awareness of the Jewish Question. Consider this:
We must re-read and re-tell the stories of the rugged individualists who made our country great and kept it free. We must never forget the tale of Paul Bunyan or the Story of Sitting Bull. This is the land of John Brown and Admiral Hyman Rickover — of Sam Houston and Thomas Edison — of Davy Crockett and Robert E. Lee. This is where the word 'individualist' was invented. (p. 14)
Paul Bunyan is a fictional character. Sitting Bull was an anti-white Sioux Indian. John Brown was a negro-worshiping mattoid who pushed to create a war that killed more than 600,000 American whites, Hyman Rickover was a Jew who may have aided Israel in obtaining nuclear materials for their nuclear weapons project. (I wish to emphasize may; there is no doubt that Jews involved in manufacturing fusible material for the US Navy's nuclear submarine program did get some of it to Israel, however.)
DePugh offers some ideas on how a radical activist can use his money. He rejects the usual survivalist tactic of stockpiling silver, pointing out that oppressive governments of various stripes usually come up with a way to track currency; one person using silver is noticeable when everyone else is using some other currency. He argues that money should be invested in yourself and your family, the cause, or other worthy ventures. Use your money, he says; don't hide it under a mattress.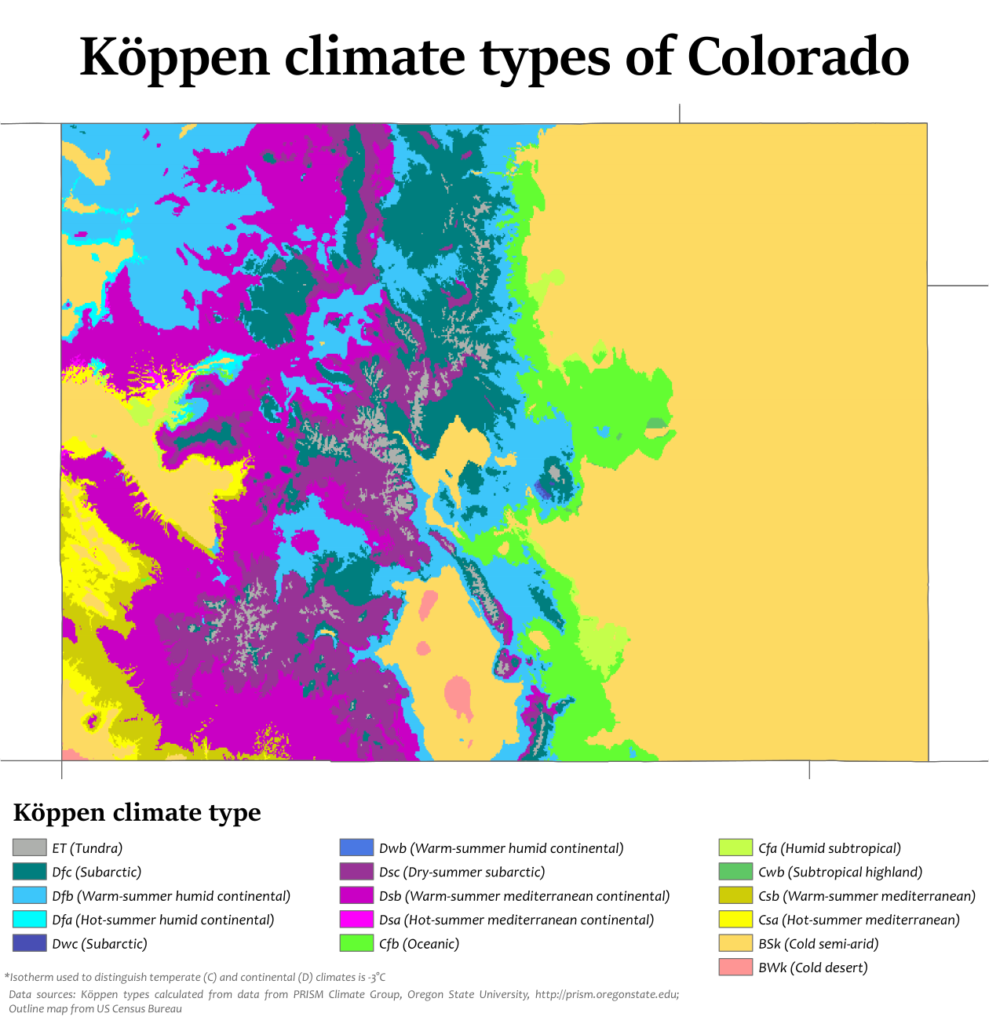 Can You Survive? then shifts to cover what we would now consider the basics of survivalism. Should a person flee to the rural areas in the event of a catastrophe? If so, what is required to make the journey and successfully establish oneself in the new place? How should a person build a fallout shelter and stockpile food? There are chapters about how to best build and use a fire, find water, and keep healthy. It is not very different from what one finds in a military survival manual.
Can You Survive? is not, however, a personal account of DePugh's time as a fugitive. There are only a few glimpses of what he might have endured. He probably only endured these setbacks temporarily, since he ended up living in a town in New Mexico, so presumably had access to food and shelter for most of that time. He points out that backpacks with aluminum frames can come apart at the rivets, and advises on what characteristics to look for when purchasing such equipment. He writes:
The average city resident usually assumes that he owns some warm clothing. He has a winter coat and one or more winter suits. If a bit old fashioned, he may even have a suit of long underwear tucked away in some dresser drawer. The suburbanite may own a pair of boots that he wears three or four times a year to shovel show out of the driveway. (p. 49)
He explains that this type of warm clothing is not enough to keep warm in the wild. One gets the sense that he experienced this personally.
DePugh also has some solid advice for political activists who are arrested:
When in prison, use the legal and bureaucratic process to attempt to get released.
Don't say anything in the first minutes after being arrested. Police use the shock of arrest to get the arrestee to make incriminating statements.
Political prisoners should not admit their guilt at any point of their legal journey. Cases can get dismissed over technicalities, jurors might be sympathetic, and the police and prosecutors could make errors that work in the political prisoner's favor.
Expect to be transferred from jail to jail and to have numerous court appearances prior to your trial.
Seek out other incarcerated sympathizers while in prison. This group can protect itself from attack.
Other sections of the book discuss how an underground organization should operate under pressure from a hostile government. There are also ideas on how to maintain internal security, conduct ordinary business, and so on.
All of this was good advice, but the Minutemen were torn between two different visions of what they should be: Either an anti-Communist militia prepared to repel an invasion, or an anti-liberal force involved in domestic politics.
Guns Don't Save Lies
The Minutemen got off-track from their stated aim, which was create a guerrilla army to thwart a Communist invasion. A purely anti-Communist militia could have followed these principles:
Be apolitical domestically and allow politicians from both parties to attend and speak at your events.
Have experts in those nations which are under Communist control give briefings on those nations' histories, cultures, and internal politics. This would have helped to educate a broad swath of Middle Americans about Eastern Europe.
Have a list of legal weapons with which the members should train. For example, "Minutemen will only have an M1 Garand and a M1911 pistol with XYZ quantity of ammunition on hand."
Minutemen will only take action in the event of an invasion by uniformed Communist forces, and then only in their own area unless otherwise directed. All Minutemen activity is to be conducted with legal weapons only.
Minutemen will not conduct training with explosives.
Illegal activities are grounds for dismissal.
All applicants must be vetted: no past criminal convictions, involvement with illegal groups, or alcohol or drug abuse will be tolerated.
Political organizing involving guns is a tricky business. Guns tend to draw men who are itching to make some sort of trouble. White advocates should own legal firearms and practice with them, but shouldn't carry them in public. No parent should allow their child to have unrestricted access to a firearm until they've had some training and after his first frost in the autumn following his high school graduation.
Guns don't save lives. Their purpose is to put lethal holes in another person's body. Weapons training needs to be undertaken with the same mindset as other necessary skills, like fixing a stopped toilet or replacing a flat tire.
Effectiveness
Had DePugh stuck with publishing alone, he would have been very effective in propagating Rightist views, and without any legal problems. Had he focused on his business rather than building a guerrilla army he also would have made more money and could have donated it to Right-wing causes. Had the Soviets invaded in the 1960s, he would have been a hero; but since they didn't, his career was saddled by run-ins with the law.
There is no doubt that DePugh's legal troubles were the result of his political activities, rather than because he was a genuine criminal. During the 1960s you could buy dynamite at any hardware store, for example. Many farmers in Missouri kept dynamite and rifles in their barns. DePugh was indicted for doing the same.
DePugh nevertheless set the precedent for militias in the United States and furthered Rightist causes. All Left-wing ideologies are fraught with contradictions and are ultimately unworkable. Left-wing castles in the sky end in blood and tears when applied to the real world. Right-wing activities are conversely based on real-world truths, and they make a positive impact even when they appear to collapse and fail.
In the early 2000s, a series of militias were formed to deal with the border crisis. They were all destroyed as a result of lawsuits and police actions, but they did compel the US government to greatly increase the Border Patrol. Such thing had happened in America before as well. The Wide Awakes in the North later became Union Army regiments during the Civil War, and militias in the South that had formed after John Brown's raid became the backbone of the Confederate army. Political situations in which armed men are needed do exist, and a private regiment can be made official when the times call for it.
Robert DePugh's times ended up not needing a militia. He rather angered important people, and they used his indiscretions to imprison him.
*  *  *
Counter-Currents has extended special privileges to those who donate $120 or more per year.
First, donor comments will appear immediately instead of waiting in a moderation queue. (People who abuse this privilege will lose it.)
Second, donors will have immediate access to all Counter-Currents posts. Non-donors will find that one post a day, five posts a week will be behind a "Paywall" and will be available to the general public after 30 days.
Third, Paywall members have the ability to edit their comments. 
Fourth, Paywall members can "commission" a yearly article from Counter-Currents. Just send a question that you'd like to have discussed to

[email protected]

. (Obviously, the topics must be suitable to Counter-Currents and its broader project, as well as the interests and expertise of our writers.)
Fifth, Paywall members will have access to the Counter-Currents Telegram group. 
To get full access to all content behind the paywall, sign up here:
Paywall Gift Subscriptions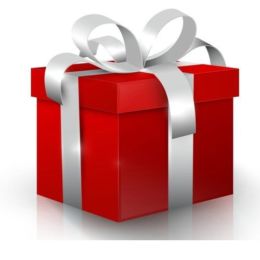 If you are already behind the paywall and want to share the benefits, Counter-Currents also offers paywall gift subscriptions. We need just five things from you:
your payment
the recipient's name
the recipient's email address
your name
your email address
To register, just fill out this form and we will walk you through the payment and registration process. There are a number of different payment options.
Bibliography
Eric Beckemeier, Traitors Beware: A History of Robert DePugh's Minutemen (Hardin, Mo.: Erick Beckemeier, 2007).
Robert DePugh, Blueprint for Victory (Norborne, Mo.: Minutemen, 1966).
Robert DePugh, Can You Survive? (El Dorado, Ark.: Desert Publications, 1973).
Enjoyed this article?
Be the first to leave a tip in the jar!