The Worst Week Yet:
October 2-8, 2022
Jim Goad
2,274 words
Young Black Males Committed 60% of US Homicides in 2021
Exactly 50 years ago in the blaxploitation film Super Fly, black cocaine kingpin Youngblood Priest (Ron O'Neal) boasted, "I hire the very best killers there are! White killers."
Although it's true that blacks were never able to develop technological devices capable of killing millions of people at a time, it's likely that even 50 years ago, they were outperforming whites per-capita in the gentle art of homicide.
Over the years, they've really kept their eyes on the prize. The meme "13/52" emerged to underline the statistical fact that black people, who are about 13% of the population, commit about 52% of the nation's homicides according to FBI reports. But the "13%" was misleading. Old black ladies aren't killing many people. It's mostly males — and young ones. So it's about 4% of the population committing over half of the country's murders.
According to recently released FBI stats, though, blacks have reached tremendous new heights of achievement, accounting for 60.4% of all known murder perpetrators in 2021. As all of the events after the Summer of Floyd made clear, it was white racism that kept black people from reaching their full potential as murderers. As with all statistics, there are some variables to consider: A record low quotient of police departments reported this time around. Notably missing were both the LAPD and NYPD.
But even though the statistics are inexact, they demand that the meme be changed from "13/52" to "4/60." Just as with tap-dancing, basketball, and rape, when black people do something well, it deserves to be acknowledged.
Kanye West Has Another Public Breakdown, Says More Hilarious Things
It's a very sad situation where we have to have rely on weird, mentally unbalanced black people to say the things we're not allowed to say, but that's where we are. He possesses a rare form of retarded genius. He says a lot of great things, but it always seems accidental. He's like a magical broken clock that somehow gets the time right 20 times a day. Maybe his true genius is his ability to walk around looking like he's been clubbed in the head with a railroad tie while secretly harboring a stratospheric IQ.
Kanye is always good for a laugh, and it's admirable the way he fairly invites people to observe and even enjoy the ongoing unraveling of his mind. And last week, he was on an absolute jungle rampage. Over the course of three days, he touched upon white lives, black lives, fat-shaming, genocide, and the Jews. Well played, Mr. West.
On Tuesday he caused a minor stir by posting, "Everyone knows that Black Lives Matter was a scam now it's over you're welcome" on Instagram. On Wednesday he appeared at a Parisian fashion show wearing a WHITE LIVES MATTER t-shirt alongside chocolatey Zio-puppet Candace Owens, who was also wearing a WLM shirt.
On Thursday, West appeared on Tucker Carlson's show to double down on his previous comments as well as to expand the field of battle to fat-shaming and the Jewish Question.
West mentioned the mightily obese black female performer Lizzo and suggested that The Powers That Be wanted to keep her fat as part of a "demonic" plan to commit "genocide of the black race":
When Lizzo loses 10 pounds and announces it . . . they attack her for losing weight. Because the media wants to put out a perception that being overweight is the new goal when it's actually unhealthy. . . . Let's get aside from the fact whether it's fashion and vogue, which it's not — or if someone thinks it's attractive, to each his own. It's actually clinically unhealthy. And for people to promote that, it's demonic. . . . It's the genocide of the black race. They want to kill us in any way they can. Planned Parenthood was made by Margaret Sanger, a known eugenist [sic], with the KKK.
He also decided to step his dusky toes straight onto the Third Rail of modern discourse: "Like, if you go to a Jewish person and you say [they're] a race," he told a stunned Carlson, "it almost gets confusing, they'll cut you off quickly and say, 'We're not a race, we're a people.'"
West insinuated that Jared Kushner and his brother Josh were self-serving, parasitic, money-grubbing, back-stabbing members of, um, a people, not a race:
I had a dinner with Ivanka, Jared, and Josh [Kushner] . . . And then after talking with them and sitting with Jared and Josh, and finding out other pieces of information, I was like, wow, these guys might have really been holding Trump back and being very much a handler. . . . So when I think about all these things that Jared somehow doesn't get enough credit for with his work in Israel, Palestine, you know where he made these peace treaties? . . . I just think it was to make money. . . . And I just think that's what they're about, making money. I don't think they have the ability to make anything on their own. I think they're born into money, and for me as a maverick and a talent and a person that's been kicked, lost everything, said to have lost my mind, went from pulling myself up by my boots to becoming a multi-billionaire . . . As a person that has built something from nothing, when I sit across the table from a Josh Kushner and he just feels so entitled to that idea, and this person has never brought anything of value, other than so-called being a good venture capitalist, I have a major issue with that. And it makes me feel like they weren't serving my boy, Trump, the way they could have.
A text message also emerged of West, in one of his endless online feuds, implying that the Jews sent hip-hop mogul Diddy to silence him: "Ima use you as an example to show the Jewish people that told you to call me that no one can threaten or influence me."
Rise tall, Brother Kanye. You are a brave African lion. This time — for perhaps the first time in their long and checkered history — the Jews have overplayed their hand.
Waukesha Christmas Parade Killer Acts Like a Complete Dick at His Murder Trial
Darrell Brooks, Jr., an aspiring rapper with a documented history of violently anti-white comments, is on trial for purposely plowing through a crowd at a Christmas parade in Waukesha, Wisconsin last November, killing six white people and injuring over five dozen others. He allegedly did this only moments after a violent encounter with a female paramour of his. And that violent incident occurred only a few days after he was released on a piddling $1,000 bail for allegedly running over a female with his car at a local gas station. And he allegedly did that after being released on bail for pointing a gun at a relative. And this all happened after prior convictions for statutory rape and a litany of other wonderfully violent crimes.
His trial is getting almost no mainstream news coverage, despite the fact the he is accused of killing six white people and has a history of publicly encouraging violence against whites. Oh, wait — it's getting no coverage because of these things, not despite them.
Brooks appears to be doing his best to gum up the proceedings and be a complete pain in the ass to everyone involved and to symbolically dance on the corpses of the people he killed so that their surviving relatives never recover emotionally. At first he pled not guilty by reason of insanity, then he withdrew the plea. He was appointed defense lawyers, then he insisted on representing himself. When the judge addressed him as Darrell Brooks, he told her he doesn't identify by that name. He objected to almost everything. Brooks even objected to the fact that the judge was reading his list of objections aloud, at which point the judge informed him that it makes no sense to object to your own objections. He interrupted the judge so many times that he was moved to an adjacent courtroom. He got into a brief physical scrap with deputies over some documents attesting to his COVID status. At one point he took off his shoe and threatened to throw it. For much of one hearing, he loped around the courtroom shirtless like a wandering lonesome primate.
I hope he gets hogtied, tossed into the streets of downtown Waukesha, and a thousand sweet little scooter-riding grannies slowly crush him to death. But it has to be slow. And painful.
What's Up With These White Women Who Pay Money to Be Yelled at for Being White Women?
In a world where workers are asked to sign "White People Are Racist" contracts and Wisconsin's current governor once oversaw a program that encouraged white people to wear white wristbands to acknowledge their unearned privilege, white guilt appears to spring from a bottomless well.
As sad and counterproductive as it is, it's understandable that some people would sign such dopey contracts or wear such humiliating wristbands merely to stave off starvation and homelessness for another few months.
What's unforgivable — no, I won't forgive any of you bitches, no matter how coyly you beg me — is anyone who forks over their own money merely for the masochistic thrill of hearing non-white women screech at them about their incurable racism — over dinner, no less!
Regina Jackson and Saira Rao (black and a very shitty brown, respectively) are the founders of Race2Dinner, where white women toss $2,500 at them for an intimate struggle session where they are ruthlessly shamed for having blood on their hands while they try to stuff their maws with a few forkfuls of Brussels sprouts. The dinners are only available to white women — NO MEN.
According to Lisa Bond, Race2Dinner's "resident white woman," "We don't even engage with white men at Race2Dinner because, quite honestly, if white men were going to do something about racism, you had 400 years."
But since we're currently in an economic recession, if not a deep depression, self-loathing white women are finding it increasingly hard to shell out $2,500 for shaming sessions. To meet the underserved needs of white women to feel horrible about being white women, Jackson and Rao have released a book, White Women: Everything You Already Know About Your Own Racism and How to Do Better, where the aspirant female Caucasian ethnomasochist can sate her need for self-hatred for a piddling $13.49 — or $11.95 for the Kindle version.
Sample chapter titles: "Your Quest for Perfection Is Killing Us. And You," "Every Time You Say Love Trumps Hate, You Are Enabling Hate to Flourish," and my personal favorite, "Your Nice Is Actually Evil."
Sample nuggets:
If you're reading this, you are most likely white. Most of what's here, you already know. You've known it your whole life. After all, it's you — white people — who created white supremacy, who benefit from white supremacy, who uphold white supremacy. . . .
A critical component of upholding white supremacy is employing a feigned ignorance that brings you here, to these pages, asking a Black [sic] woman and a brown woman to explain to you the nuances of this script; a script you wrote, directed, and produced, and from which you've amassed dizzying wealth and power. A critical component of our work is radical honesty. On our part, sure, but — more crucially — on yours. . . .
Resist the urge to exceptionalize [sic] yourselves, to set yourselves apart from the women and scenarios and behaviors we discuss in these pages. You are them. They are you. Yes. You. Are. YES. ALL. WHITE. WOMEN.
As disgusting and despicable as Jackson and Rao are, I can at least respect their hustle. They saw an opportunity, and they seized it. It's the white women who for some weird reason feel empowered by being humiliated that need a stern talkin' to.
It's Hard Out Here for Fat White Women with Saggy White Tits
Ponder for a moment if you will the sad and bleak fate of 59-year-old Sheree Webb, a white Englishwoman who's being lambasted as a "neighbour from hell" who subjected a poor black mum and daughter to a "campaign of racist abuse."
Webb recently pled guilty to two racially aggravated public order offenses and criminal damage for incidents in January where she apparently snapped, repeatedly referred to the women as "niggers," and "threw a small stone at their door, breaking a panel of glass." In addition to having her life ruined and opening herself to racial retaliation for the rest of her days, she was also forced to fork over more than 500 British pounds in fines.
But to hear Webb tell the story, she finally lost her temper after being extorted by the pair and subjected to a flurry of insults about her race and appearance:
It's money, money, money, she wanted money. I gave them £100 within two months but I can't sustain it. I have never asked for a penny back, I am petrified to call the police for anything. Every day I'm living in fear, I can't go out at night, I'm scared — she is constantly drinking and smoking cannabis.
In making her plea, Webb reportedly told the judge that she flipped out because one of the two black women "keeps calling me the fat white woman with the saggy white tits."
One wonders: Did she call them fat? Did she say they had saggy black tits? Or did she only get racial once they called her white and insulted her white body? If not, who's really the aggressor here? Who's the real victim?
There are a lot of Sheree Webbs out there. More than you might think. And it's not only their saggy white tits that need our support.

*  *  *
Counter-Currents has extended special privileges to those who donate $120 or more per year.
First, donor comments will appear immediately instead of waiting in a moderation queue. (People who abuse this privilege will lose it.)
Second, donors will have immediate access to all Counter-Currents posts. Non-donors will find that one post a day, five posts a week will be behind a "Paywall" and will be available to the general public after 30 days.
Third, Paywall members have the ability to edit their comments. 
Fourth, Paywall members can "commission" a yearly article from Counter-Currents. Just send a question that you'd like to have discussed to

[email protected]

. (Obviously, the topics must be suitable to Counter-Currents and its broader project, as well as the interests and expertise of our writers.)
Fifth, Paywall members will have access to the Counter-Currents Telegram group. 
To get full access to all content behind the paywall, sign up here:
Paywall Gift Subscriptions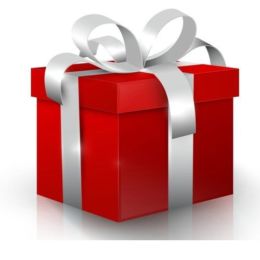 If you are already behind the paywall and want to share the benefits, Counter-Currents also offers paywall gift subscriptions. We need just five things from you:
your payment
the recipient's name
the recipient's email address
your name
your email address
To register, just fill out this form and we will walk you through the payment and registration process. There are a number of different payment options.