2.332 slov
English translation here
Jeden z nejzajímavějších a dnes pohříchu nepříliš známých profilů židovské duše vytvořil několik let před 1. světovou válkou Otto Weininger. Jeho význam spočívá v tom, že kvalitou výrazně převyšuje stereotypní formulky většiny militantních antisemitů a židovský problém se snaží vymezit pomocí univerzálních a spirituálních pojmů, nikoliv jako striktně národnostní, sociální nebo i rasovou otázku. Weiningerovy postřehy z třinácté kapitoly (Judaismus) jeho zásadního díla Pohlaví a charakter neztratily ani dnes nic na své relevanci a mohou tak dle nás posloužit jako vhodné směrodatné body pro další vzestupný rozvoj stávající antisemitské fronty.
Někomu  snad přijde paradoxní, že sám Weininger byl židovského původu (byl poloviční Žid). Na první pohled paradoxní situace se však rychle vyjasní, vezmeme-li v potaz, že za prvé, Žida zná nejlépe Žid a za druhé, člověk nepociťuje nenávist k něčemu, s čím nemá nic společného, běžná bývá v takovém případě lhostejnost.
"Člověk  na ostatních nenávidí to, čím sám být nechce, nicméně tím částečně vždy je," píše Weininger. "A tak každý, kdo nenávidí židovský způsob existence, si ho v prvé řadě oškliví u sebe. Tím, jak s ním bojuje u druhých, se pouze snaží od tohoto způsobu existence oprostit – promítá si jej mimo sebe a na krátkou chvíli se klame, že se od něj skutečně oprostil.
Jako poloviční Žid v sobě Weininger vnímal židovské založení, měl však dost odvahy proniknout mu až na dřeň. Jeho nedlouhý tragický život byl zcela vyplněn snahou jej překonat a zničit.
Weiningerův poznatek o nezbytných předpokladech nenávisti lze využít pro vytvoření zevšeobecnělého přístupu k problému, přístupu, který otázku rasy přesahuje a zároveň ji integruje. Weininger píše:
Největší klad židovství spočívá v tom, že tím, jak představuje pro árijského člověka výstrahu, aby zůstal, čím je, jej neustále směřuje k sebeuvědomění. Árijec by za to měl být Židovi skoro až vděčný. Díky Židovi poznává právě to, čemu se má vyvarovat – židovství, které se potenciálně ukrývá i v jeho nitru.
Tento způsob chápání problému je především dnes velice důležitý. I podle nejradikálnějších rasistů se všeobecně ví, že dnes neexistují žádné čisté rasy. Stejně tak je známé, že židovský duch prostřednictvím obrácené asimilace pronikl do mnohých oblastí nežidovského sociálního a kulturního života, dokonce i tam, kde nelze vysledovat žádné stopy pokrevního míšení. Za těchto okolností není možné zformovat pevnou a přesvědčivou antisemitskou frontu, jestliže všechny židovsko-árijské antiteze nepodřídíme pod antitezi ústřední a základní. To znamená, že je třeba si určit, co samostatně, univerzálně a téměř a priori znamenají židovský duch a židovské založení. Jen tak bude možné rozpoznat nepřítele a udeřit na něj, ať už bude kdekoliv. A takový je přesně i Weiningerův názor: "Židovství je třeba chápat jako tendenci ducha, jako duševní založení, které je možné u každého, třebaže nejúplněji se uskutečnilo v historickém judaismu."
I když tedy můžeme hovořit o židovství ve vztahu k určitému národu, tradici, rase či náboženství, musíme chápat že Židem je každý člověk v té míře, v jaké ztělesňuje univerzální ideu židovství. Proto je naprosto nezbytné tuto ideu odhalit a vymezit.
Abychom Weiningerovy úvahy na toto téma dokázali správně pochopit, je třeba hned úvodem zdůraznit, že vyšly jako součást díla, jehož ústředním motivem je studium muže a ženy jako takových, tj. coby ryzích typů, a řádné hierarchie jejich vzájemných vztahů.
Weininger je známý jako autor, který svým tvrzením o absolutní duchovní a morální nestejnorodosti dvou pohlaví a nesporné podřadnosti ženství vůči pravému mužství zaútočil tím nejsžíravějším způsobem na feminismus, egalitářství, na kult ženy i na romantický mýtus o lásce. Neváhal dokonce zajít tak daleko a prohlásil, že "vynikající žena je stále podřadnější než to, co se alespoň jako potenciál nachází v nejhorším z mužů".
Protože však mezi lidskými rasami existují rozdíly, jsou různé rasy schopné uskutečnit mužský ideál v nestejné míře – a u některých   ras dokonce může kvalita "ženství" převládat nad mužstvím. Právě zde se přesouvá k problému židovství – podle Weiningera je totiž srovnání muže a ženy  jako srovnání Árijece a Žida. Kvality ustanovující duchovní i morální podřadnost ženy jsou totiž dle něj víceméně totožné jako typické charakteristiky Židů. To z Židovstva činí našeho nejnebezpečnějšího protivníka.
Třebaže Weininger při analýze podstaty židovství vychází od této analogie, většina jeho tezí ohledně židovského problému platí i nezávisle na jeho dalších myšlenkách. Základní charakteristikou židovského ducha je nejednoznačnost, vnitřní roztříštěnost, absence smyslu pro ústřední duchovní realitu a schopnosti sebeutvrzení a samostatné existence "z níž jediné může vycházet nejvelkolepější tvůrčí síla." Židovství je nestálá a úskočná substance, třebaže houževnatá, tak nerozlišená, nepokojná a žíravá.
Židovství má s ženskostí společnou i nekonečnou proměnlivost: "mobilitu" mysli, nepřítomnost vlastního ústředního sklonu a ohromná přizpůsobivost jsou pro Weiningera charakteristiky vlastní ženám i Židům, které u nich dokládají absenci osobitosti, charakteru a opravdového vnitřního života… Nicméně u Židů je schopnost nabývat libovolnou podobu vždy doprovázena jistým druhem agresivity.
Žid je jako parazit, který spolu s tím, jak se přizpůsobuje svému hostiteli, mění svou podobu, a tak se hostitel domnívá, že má vždy co do činění s někým jiným, zatímco je to stále jeden a týž. Žid se přizpůsobí všemu, zároveň si ale vše přizpůsobí sobě. Nikdo si jej nepodmaní, namísto toho se vždy sám podvolí, přičemž je však stále pohotový se vyvléknout.
Žid je "věčný" v témže smyslu jako žena – nikoliv věčnost osobnostní, ale druhová, stádní, rasová, de facto jde o věčnost oné fáze, jež předchází individuaci.
Kolektivismus a socialismus jsou v tomto smyslu přirozeně židovské fenomény, stejně jako neporozumění a lhostejnost vůči duchovní, členěné a hierarchické ideji státu. Právě tato idea předpokládá uznání principu, jenž přesahuje jednotlivce a který zároveň zakládá svazky mezi nezávislými bytostmi existujícími s důstojností "osoby". Židé stejně jako ženy oproti tomu žádné reciproční vztahy etické povahy, kterými se vyznačují osobnosti, nemají. V případě, kdy už neexistují žádné naturální a polokolektivistické komunity, které by Židy držely pohromadě, pojí je pouze materialistická solidarita spoluspiklenců a kompliců (proto jsou rodiny, jako biologické spíše než etické jednotky, pro Židy tolik důležité).
"Proto nikdy neexistoval židovský stát a žádný ani nikdy nemůže vzniknout. Sionismus tedy nikdy neuspěje. Sionismus představuje negaci židovství, jehož niternou podstatou je šíření Izraele po celém světě." Weininger zde správně podotýká, že Židé si sami od sebe – dlouho před zničením Chrámu – z vlastní vůle zvolili život v "diaspoře". Jsou jako plevel prorůstající celý svět, vždy hotovi zamezovat individuaci, podrývat a vyvracet hranice a rozdíly.
Protože má vlastnictví půdy blízký vztah k osobitosti, je i židovský odpor k němu a upřednostňování mobility a nestability kapitalismu opět příznačný – téměř jako by šlo o projev kočovnického ducha, neschopného držet se stabilní a individuované formy.
Tak jako dle Weiningera neexistuje nic jako opravdová "ženská důstojnost", nelze si představit ani židovského gentlemana. Opravdový Žid postrádá niternou jedinečnost, která je základem osobní důstojnosti a respektu vůči druhým. "Židovská šlechta neexistuje, což je o to výmluvnější, vezmeme-li v potaz, že Židé po celá tisícileté uzavírali svazky pouze uvnitř vlastní rasy."
Za židovskou arogancí se skrývá absence citu pro důstojnost a z toho plynoucí potřeba zvyšování hodnoty své osoby skrze ponižování ostatních. Právě nepřítomnost autentické sebeúcty vysvětluje zženštilé nadšení Židů pro tituly, jejich nestoudnou okázalost – kterou mohou projevovat soukromou lóží v divadle –, židovskou vědu, židovské "styky" s "celebritami" a tak dál. "Nicméně s tím však kráčí – a vlastně to vše podmiňuje  – židovská neschopnost porozumět čemukoliv opravdu aristokratickému."
Weininger správně odmítá snahu vyvodit další aspekt židovství, konkrétně jeho servilního ducha, z okolností jako sociální postavení Židů do 19. století. Prostředí může vyvolat jisté změny, nemůže je však podmiňovat. Změní-li se člověk, může k tomu dojít jedině z nitra směrem vně. V opačném případě nemáme co do činění se člověkem hodným tohoto pojmenování, nýbrž s pasivní bytostí, prostou jakéhokoliv pevně daného prvku. Ve skutečnosti tu do hry vstupují charakteristiky židovské duše, které se dokonce odrážejí ve sféře náboženství a metafyziky.
Ze servilní dispozice Židů dle Weiningera vychází "heteronomní" etika starověkého židovského práva. To slibuje pozemskou prosperitu a nadvládu nad světem výměnou za slepé podřízení se mocné vůli někoho jiného. Židův vztah k Jehovovi, abstraktnímu idolu, před nímž ho naplňuje otrocký strach a jehož jméno se ani neodváží vyslovit, charakterizuje jeho duši a ukazuje na jeho potřebu sloužit. Nezná nic z božského prvku přítomného v člověku, nevnímá duchovní realitu jejímž je svět symbolem, protože nic z toho nedovede nalézt ve svém nitru.
Není proto žádným překvapením, že myšlenka nesmrtelnosti zůstávala Starému zákonu tak dlouho cizí, a že židovské náboženství vlastně není o mnoho víc než kvazi-merkantilní systém ritualizovaných vztahů mezi kolektivně pojatým Izraelem a božstvem.
Na druhé straně se prostřednictvím dvojího účinku téže příčiny stává Jahveho ortodoxní otrok snadno a rychle materialistou a racionalistou. Jakmile se  oprostí od servility, vyrůstá z téže matérie opačný postoj: arogance a opovážlivost. Právě tato arogance vůči záležitostem, které nejsou chápány jako symboly něčeho hlubšího, vede "k židovské formě materialistické vědy, jež dnes naneštěstí nabyla vlády" a která je zaměřená na ryze racionální vysvětlení a vylučuje jakoukoliv transcendenci.
"Anti-metafyzická (nikoliv tedy a-metafyzická) věda je ze své podstaty židovská. Židé vždy projevovali největší ochotu přijímat mechanisticko-materialistické výklady světa právě z toho důvodu, že jejich způsob uctívání Boha nemá s opravdovým náboženstvím nic společného. Stejně jako v případě obhajoby darwinismu a směšné teorie o původu člověka z opice se rychle zařadili i mezi největší příznivce a přední tvůrce ekonomického výkladu dějin, který ještě více než ostatní podobné nauky naprosto upírá jakoukoliv roli ducha."
Z téhož zdroje vyvěrají i židovská satira a ironie. Pro Žida není nic autentické a nevyvratitelné, posvátné a neporušitelné, proto je lehkovážný a o všem žertuje.
Jakmile se Žid "sekularizuje", tedy jakmile opustí abstraktní a mechanizované čachry s posvátnem, charakteristické pro jeho staré náboženství, mění se v nejhorší nástroj kontaminace a rozkladu. Protože už v nic nevěří, nachází útočiště v materialismu – odtud jeho smyslovost, chamtivost, jeho láska k penězům. V tom všem hledá realitu, jedinou hodnotu, která je pro něj rozhodná a přesvědčivá a kterou lze vnutit všem ostatním. Ovšem ani v této oblasti není schopen si udržet "styl", "přímost". Absence integrity, nečestnost a bezskrupulóznost židovského spekulanta a handlíře jsou prostě zrdcadlovým odrazem židovské absence niterné identity, morální osobitosti, která se projevuje dokonce i na tomto poli.
Ne tedy teorie smyslu a účelu života, ale historická tradice, již dobře shrnuje přechod Rudého moře, vrcholící projevy díků mocnému Spasiteli zbabělými uprchlíky.
Žid skrze sebe a ze sebe nepotvrzuje svět a Boha, což představuje podstatu všech "árijských" náboženství. Nezná hrdinství potvrzení, ale ani popření – nevyzařuje, není však ani démonický v prométheovském smyslu. Není dokonce ani opravdovým a velkým ničitelem – neničí, nýbrž rozkládá.
Z této základní charakteristiky by se daly vyvodit nesčetné závěry v oblasti psychologie a studií charakteru.
Žid postrádá tvrdost, ale i jemnost – člověk může říct, že je na jednu stranu měkký a na druhou houževnatý. Není králem ani vojevůdcem, nebývá však ani věrným vazalem – zcela postrádá přesvědčení a není ani schopoen lásky, to jest naprosté oddanosti, nejvyšší oběti. […] Jeho tvář není šťastná, nevyjadřuje však ani utrpení, ani hrdost nebo odddanost, nýbrž zaujímá onen neurčitý výraz, který prozrazuje jeho dispozici najít shodu s čímkoliv a který je projevem absence sebeúcty. […] Jeho teplo je upocené a z jeho chladu jdou výpary. Snaží-li se svést na vlně nadšení, nikdy se nedostane o moc výše než k patetičnu. Přeje-li si kráčet úzkými cestami přísného myšlení, nikdy se nevystříhá toho, aby hlasitě chrastil řetězy. A třebaže nemá zájem pochopit a přijmout celý svět, i tak je vůči němu dotěrný a drzý.
Stejně jako žena nebyl podle Weiningera Žid obdařen ani výjimečným géniem, ani velkou hloupostí.
"Specifický druh inteligence, obvykle připisovaný jak Židům, tak i ženám, na jednu stranu není nic víc než širší zájem poplatný jejich rozvinutému egoismu. Z druhé strany se jejich inteligence zakládá na bezpřehé přizpůsobivosti, kterou jeden jako druhý vykazují v ohledu k jakémukoliv vnějšímu cíli, aniž by jakkoliv rozlišovali – nenesou v sobě žádné původní měřítko hodnoty." Stranou toho jsou u nich přítomné jen složky odvozené z instinktivní, smyslové a subintelektní části lidské bytosti.
"Žid skutečně není vlastním synem Boha na zemi – a není Žida, který by svým židovstvím, byť třeba jen skrytě, netrpěl," říká Weininger.
Tento tragický a téměř zoufalý pocit se vskutku nachází v jádru jediné skutečně vlastní víry Izraele, víry, kterou si uchoval po staletí a z které čerpá svou sílu vzdorovat a přetrvat tváří tvář všem nepřízním osodu. Jde o zoufalou víru v příchod Mesiáše, zázračného Vykupitele Židů a judaismu. Ovšemže i tato idea skončila nakonec materializovaná a dnes, třeba v podobě mamonářství nebo socialismu, se stává dalším nástrojem globální subverze a rozkladu. Dle Weiningera se Židé tím, jak neuznali příchod Mesiáše v postavě Krista, připravili o dějinnou šanci nalézt východisko ze svého temného osudu. Pozitivní potenciál jejich dějin – jak stále uvádí Weininger – se vyčlenil v podobě křesťanství. Zbývající negativní potenciál představuje judaismus. Takové je obecné schéma. K tomu však je třeba dodat, že judaismus představuje potenciální a latentní hrozbu v podobě podlidského proudu, který je vždy připravený se prosadit ve chvílích, kdy výše postavené a mužné formy árijské civilizace a duchovna chřadnou a nastupuje jejich krize.
Za zmínku jistě stojí slova, jimiž Weininger svou studii židovského ducha uzavírá:
Od dob Herodových dnes Židé dosáhli svého vrcholu […] Naše doba je nejen židovská, ale též nejvíce "zženštilá". Jde o dobu, kde umění představuje pouhé sudarium svý rozmarů. Dobu, kde převládá nejnaivnější anarchismus, bez nejmenšího porozumnění pro stát a spravedlnost. Dobu kolektivistické masové etiky. Dobu, která na dějiny nahlíží bez špetky vážnosti [historický materialismus]. Dobu kapitalismu a marxismu. Dobu, v níž dějiny, život a věda nemají význam pro nic než ekonomiku a technologie. Dobu schopnou prohlásit genialitu za podobu šílenství, zatímco nezplodila jediného velkého umělce ani filosofa. Dobu nejmenší originality a současně největší honby za ní. Dobu, která se může chlubit svým průkopnickým vyzdvižením eroticismu, ovšem ne jako prostředku sebezapomnění, jako tomu bylo v případě antických bakchanálií, nýbrž pro iluzi vlastního znovunalezení a podepření vlastní ješitnosti.
Tyto řádky byly napsány několik let před světovou válkou. V jisté míře zůstávají platné i dnes. Co je však platné více než kdykoliv dříve, je nutnost učinit rozhodnutí ve věci, před níž nas Weininger staví. Lidstvo si znovu musí zvolit mezi judaismem a árijstvím, mezi ženou a mužem, druhem a osobností, bezhodnotovostí a hodnotou, světským a vyšším životem, nicotou a božstvím – bez existence jakékoliv třetí volby.
Zdroj: La Vita Italiana, říjen 1938.
This translation originally appeared at Delian Diver.
*  *  *
Counter-Currents has extended special privileges to those who donate $120 or more per year.
First, donor comments will appear immediately instead of waiting in a moderation queue. (People who abuse this privilege will lose it.)
Second, donors will have immediate access to all Counter-Currents posts. Non-donors will find that one post a day, five posts a week will be behind a "paywall" and will be available to the general public after 30 days.
Third, paywall members have the ability to edit their comments after publishing them. At Counter-Currents, every man can be an editor! (The edit option ends when the comment thread closes. Currently, that is in 100 days.)
Fourth, Paywall members can "commission" a yearly article from Counter-Currents. Just send a question that you'd like to have discussed to 

[email protected]

. (Obviously, the topics must be suitable to Counter-Currents and its broader project, as well as the interests and expertise of our writers.)
Fifth, Paywall members will also have access to the Counter-Currents Telegram chat group.
To get full access to all content behind the paywall, sign up here:
Paywall Gift Subscriptions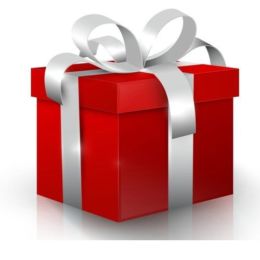 If you are already behind the paywall and want to share the benefits, Counter-Currents also offers paywall gift subscriptions. We need just five things from you:
your payment
the recipient's name
the recipient's email address
your name
your email address
To register, just fill out this form and we will walk you through the payment and registration process. There are a number of different payment options.
Enjoyed this article?
Be the first to leave a tip in the jar!