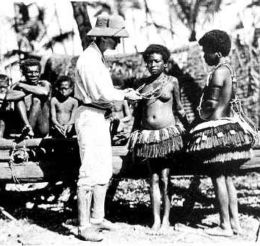 2,316 words
My samples may not be representative of the whole. I can only tell of what I have seen.
Mainstream Leftists
Mainstream leftists care primarily about being seen as good people. Some of them really are, but some of them are not. They don't mind politically incorrect references if they can get away with them, but if someone gets in trouble for such a remark, they sanctimoniously shun them. The sincere ones care about the shrinking middle class. They advocate for the interests of overpaid teachers and other government employees, but such individuals are probably less parasitic than most investors on Wall Street, so maybe mainstream Leftists support modest parasitism against extreme varieties of it. Mainstream Leftists in business often have a calloused disregard for the rights of others but virtue-signal the opposite by advertising poor blacks obtaining college degrees and getting good jobs on their LinkedIn profiles.
Overall, they exhibit high interpersonal warmth, yet many are surprisingly stoic. Due to their open-mindedness, they are easier to get to know, but they can be shallow once you get to know them. The ones who aren't so shallow talk about their feelings more, which at least are unique to them and not common knowledge. The creative ones can be stingy, but at least they're not cliquish.
They like to stir up gangs of people against their foes rather than fight their own battles. The worst ones like to stab people in the back and bend the truth in doing so. They usually do this to get ahead or eliminate a perceived threat or annoyance. For this reason, there is no surprise that all but one of the ten richest billionaires are Democrats.
Far-Left Individuals
Marxists view themselves as characters in a story written by Karl Marx a long time ago. They are doctrinaire to the core. They scapegoat capitalism for everything wrong with the world. They have to be intelligent because they need to understand the abstruse writings of Marx, Trotsky, et al. As supporters of the Old Left, they aren't as knee-jerk about hating whites. They may belittle whites, but not as militantly as other factions of the Left do. They do it to fit in with other Leftists. Some even care about helping whites, but only as part of a multiracial proletariat.
Broader far-Left individuals essentially view their entire life as a fashion show. They wear their ideology like their purple hair. They seek acceptance like anyone else, but they also look to increase the degree to which someone must tolerate oddity, perhaps as a way to flex their tolerance capacity. It even becomes a competition for some as to who can tolerate the most bizarre transsexuals and so on. Some of them get militant about wanting everyone to unanimously agree on everything and seek to expel those who deviate from this. They stand up for the perceived little guy, who is never an ordinary white guy from a working or middle class background unless he belongs to some deviant subculture.
Leftists like public buildings and house parties. In the latter place, they can smoke weed. They also like music more than any other group.
The most toxic Leftists are those raised as evangelicals. They like to purge people from a group.
White Leftist men have the worst genetic quality of any intersection of race and ideology. The non-white men are of better genetic quality relative to their ethnicity. This isn't to say there aren't some white guys like Justin Trudeau who people like, but they are not the norm.
Mainstream Conservatives
Meetings consist solely of planning and merriment. The planning usually involves pleasing elderly donors with useless gestures. No serious discussion of issues is permitted. Yet, conservatives give good life advice. They essentially tell young men to worry first about improving their standing in society. For example, Jordan Peterson does this when he tells them to clean up their room, and so on. This simple, dumb advice helps a person during his life because otherwise time will pass him by, but it does nothing to stop whites in white nations from being overrun and admixed with African immigrants.
Adam Smith's nostrum that if everyone follows their self-interest, the invisible hand of the market will direct everything best may have made sense on the island of Britain when it was relatively immune from foreign attack, but it doesn't work in the age of easy travel. In some way, though, it was an act of magnanimity. Intelligence is correlated with altruism, so by telling people to do things in their self-interest, Smith was making them relatively less altruistic than he was, and by relation making himself more altruistic. Smith thought most people who called for government redistribution were trying to pass off their self-interest as altruism. To paraphrase Charles Darwin, "All nature is at war with itself or with external nature." Even if the actual outcome of proposed policies harms the individual or his genetic group, they seek to be known as noble for proposing them. Conservatives ignore how individuals rig the game for the benefit of the old against the young and the mediocre against the bright, however. This doesn't mean young men shouldn't focus on themselves to get ahead, but they should know that the invisible hand acts primarily on behalf of middle-aged and older consumers, and not necessarily for the best.
Conservatives follow rules enthusiastically to get ahead. They may be boring as individuals, but they work well together. They have good mental stability and are good debaters from an emotional perspective, but disappointing from a logical perspective.
They like fancy restaurants the most out of all groups. They like sports the most, too. Conservative men seem to be of the best genetic quality out of all political persuasions, but of course there is a bell curve made up of good, bad, and average for every group.
Conspiracy Theorists
Conspiracy theorists come in three forms. First, there is the retributive Left, which constantly uses lawfare against the Right and corporate media as its accuser. The Trump Russia nothingburger and Charlottesville trial are examples. These conspiracists have a sadistic, predatory nature.
Second ae the Alex Jones 9/11 truthers. They primarily trust their five senses to interpret phenomena and stress how things appear to be different from what the experts say. They ascribe malintent to those in power and imagine them conspiring to attack the masses.
Third are the Q-Anon individuals who, rather than trust their senses and accuse their superiors of deception, imagine benevolent superiors whom they must trust. What all three types share in common is that they assume their friends share all their beliefs and their struggle regardless of whether they really do. It's ironic, because they superimpose cooperation where there isn't any, as well as hostility where there isn't any. Their conspiracies make them feel empowered and superior to others. But one good thing about them is that they remain humble to politically incorrect truths that are similarly heterodox to the mainstream ideology.
The Religious Right
This is a mixed bag of sincere, mild-mannered people and cheeseballs who like kitschy stuff. Extroverted exemplars of the latter group tend to rule over introverted members of the former group because money talks, and the former tend to be rich. They care strongly about not interrupting pregnancies, viewing a pro-life stance as a necessary condition for voting for a candidate. They believe in a humanitarian spiritual overlay for each living person, seeking to convert bad people into coreligionists with displays they hope will be reciprocated.
Their intelligence level is lower on average, but of course there is a bell curve for every group and there are some smart ones. They tend to know a lot about religion, and even religions other than Christianity, despite stereotypes of them being ignorant. This is because they are diligent defenders of their faith. Some of the men seem to be in a narcissistic daze, and the women follow the leader a little too strongly. Some can be crude and bossy, but others are kind and exhibit the most interpersonal warmth of all political groups, and without as much of the backstabbing behavior of Leftists. Their marriage success rates are surprisingly low for being so ardently religious. As with any group, trials in life make them more religious. They tend to use their religion and prayer to help them to be more optimistic in the face of these difficulties. This is a good thing for an individual, but sometimes preachers overplay encouragement, driving an individual to excess pride when they should have instructed them to be humble.
Most of them are lower middle class and do not benefit from Republican economic policies, but this self-abnegation is their way of being virtuous. They can be dismissive of people who stray from the Republican Party. They seem to intuitively conflate whiteness and their religion by blindly supporting Israeli Jews against Palestinians, yet are the first to adopt black children. They may be the first to miscegenate as well, trusting a spiritual/behavioral identity above a hereditary one. If they are of the same race, it may help their DNA to travel further into future generations, but if the populations differ a lot, like that between black and white, it is a downgrade for the white, because religious/behavioral tweaking is less impactful than biological influences.
Overall, the Religious Right votes more in favor of their racial interests than Leftists do, as evidenced by their strong support for Trump.
Libertarians
Interpersonally, they are the most easy-going. They have less warmth than even Republicans, however. This isn't entirely bad, though, because they'll never conduct a witch-hunt against anyone. They are often small business owners and dislike high taxes. They are typically not rich. More of them sympathize with the Right, but some sympathize with the Left on some issues. They have a dry, abstract way of thinking that oversimplifies things. Just as Marxists blame capitalism for everything, libertarians blame the government for everything. They like to take contrarian ethical positions which go against common sentiments. The non-white ones prefer white, or whiter-looking spouses.
The high IQ ones focus on economics, and the low IQ ones dabble in conspiracy theories. The ones in college organizations focus their outreach on legalizing marijuana to appeal to the airhead student body. They are somewhat disorganized. Their meetings have no structure. Many are into alternative medicine. They don't care as much for fancy restaurants as conservatives, preferring low-cost ones instead. They have house parties, but not as often as Leftists.
Dissident Rightists/White Advocates
They are the most misunderstood group because of the media, and because the organized Jewish community vilifies them endlessly. Socially, they start out colder than libertarians, but end up warmer than liberals. They often show more kindness to each other than even their own friends and family show to them. They exhibit a pastoralist ethic of strong in-group cohesion and hostility toward outsiders. Perhaps this is somewhat environmentally induced since their beliefs result in a lot of persecution, which binds them together even more strongly. Perhaps because of this strong in-group cooperation, they display less subracial chauvinism or arrogance over hair and eye color than whites and actual white rednecks. Someone like Christian Picciolini was able to become a leader among them despite being the sort of man an apolitical trailer park white might describe as a "swarthy goombah."
White advocates' trusting nature toward insiders permits psychopaths and nutjobs to take advantage of them. Their stark friend/enemy distinction also sometimes clouds their ability to differentiate between degrees of hostility and difference coming from outsiders, not realizing how ghetto blacks are more hostile to whites than other groups, or how Hispanics are more similar to them than Asians or Blacks.
The low-status ones append so many conditions onto their requirements for in-group membership that eventually they stand alone. This is known as purity-spiraling. Low-status ones also blame Jews for everything. The smarter ones don't blame Jews for anything. The smartest ones blame Jews, but only for those things for which they deserve to be blamed.
Despite having a high ratio of men to women, the women skew toward being elegant and feminine. Some of the masculine men who attend seem to attract that type. The women also read between the lines well. They try to motivate men to be braver.
The men tend to be either short or tall. The tall ones should talk more. Some of the short ones have a Napoleon complex that manifests via prolixity. The men who want kids often procrastinate on it until they are in their thirties.
They practice tragic altruism toward their race's majority, which not only doesn't care about them but often vilifies them mercilessly. For this reason, it works better if they obtain status from mainstream society before embarking on a dissident path. This way they can identify partially with the mainstream, racially integrated white population they wish to convert to their thinking. The savvier ones don't think of themselves as being very different from or better than the average white person, and as a result they can get by in mainstream society as long as they don't reveal their political leanings. The foolish ones act like they're better than everyone else, and consequently aren't as likable and end up struggling in life.
They like fancy restaurants, but not as much as Republicans. They like to invite people to their hotels for some reason. They invite friends over to their houses, but just for one-on-one visits. They don't have house parties much, mostly out of fear of spies, which considering the persecution by Antifa is warranted.
Conclusion
Most people of most ideologies are all right. Most aren't psychopaths. They just have different ideas about how to help people. The best ideology should win out. Supporting a combination in relation to one's individual and collective genetic interests seems to be most adaptive.
*  *  *
Counter-Currents has extended special privileges to those who donate $120 or more per year.
First, donor comments will appear immediately instead of waiting in a moderation queue. (People who abuse this privilege will lose it.)
Second, donors will have immediate access to all Counter-Currents posts. Non-donors will find that one post a day, five posts a week will be behind a "Paywall" and will be available to the general public after 30 days.
Third, Paywall members have the ability to edit their comments. 
Fourth, Paywall members can "commission" a yearly article from Counter-Currents. Just send a question that you'd like to have discussed to

[email protected]

. (Obviously, the topics must be suitable to Counter-Currents and its broader project, as well as the interests and expertise of our writers.)
Fifth, Paywall members will have access to the Counter-Currents Telegram group. 
To get full access to all content behind the paywall, sign up here:
Paywall Gift Subscriptions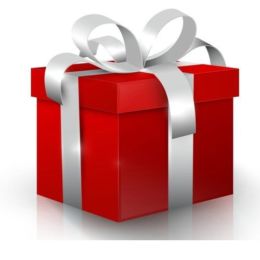 If you are already behind the paywall and want to share the benefits, Counter-Currents also offers paywall gift subscriptions. We need just five things from you:
your payment
the recipient's name
the recipient's email address
your name
your email address
To register, just fill out this form and we will walk you through the payment and registration process. There are a number of different payment options.