949 words
This year, Counter-Currents is raising $300,000. Since our fundraiser started on March 10th, we have raised $111,190.30, which is 37% of our goal. I want to thank all of those who have given so far, and I want to share Howe Abbott-Hiss's thoughts on why you should give now:
What is best in life? Conan the Barbarian said it was to crush your enemies, to see them driven before you, and to hear the lamentations of their journalists. But this is only part of the answer.
I once saw a video of a French monk on a subway train. He got on the train, sat down, and started laughing. There was no joke, but he started snickering quietly and soon escalated to full dramatic laughter. A few other people started laughing along with him, and then more and more. Eventually he had a subway car full of people laughing hysterically at nothing. This continued until he finally settled down, and the crowd with him, before he got off the train.
He may have been too modest to think of it this way, but by doing this he demonstrated two things. First he showed great spirit. As people lose their spirit, they lose their ability to laugh and to make others laugh. We can see this today with the suppression of "offensive" comedy by people who are not exactly models of joy and vitality. Anyone who is still capable of great amusement stands out.
Second, he showed that the spirit has power. This was a car full of people who had little connection with each other before the monk showed up; they did not speak and hardly looked at one another. He did not tell them what to do, and knowing the demographics of France, some of them would not have understood his language if he had. But his example affected their spirit, and thus changed their behavior and even their environment. A boring subway car became a party.
Everywhere you look today, something is upside down. The best lack Twitter accounts, while the worst are full of passionate intensity, and seem to dominate every aspect of mainstream society. Why has this happened? I do not believe it has happened because our enemies have outsmarted us in some clever scheme; many of them are not very bright. I believe it is because our spirit has been drained.
Spirit is a major factor in any conflict. Some say that in boxing and martial arts matches, it is often clear who will win before the fight even begins. Looking at the faces of the competitors, one can see if one of them lacks spirit, and so is bound to lose. Even in an outright war, neither side is attempting to eradicate their opponents entirely, but rather to persuade them to surrender – in other words, to break their fighting spirit. The same goes for a conflict which is cultural rather than physical.
One of the main ways to do this is the convince the opponent that they are isolated – their cause is a hopeless one because no one else is on their side. I believe this is largely what drives the attempts at deplatforming and demonization of dissidents by the current elite, giving the impression that dissenting ideas are so despised that they fall outside the boundaries of free speech. People being social creatures, "everyone hates you" can be a very discouraging message.
A related tactic is to try to make people feel isolated not only in terms of direct support from others but in terms of culture. It is demoralizing to be told that your own people's culture is nothing to speak of, either in the present day or historically. The vast majority of people naturally identify with a group, and if they are convinced that their group are simply uncultured brutes, they will lack the pride in themselves that in a healthier era most people took for granted. They will more easily acquiesce to demands from others, regardless of their own interests, and they will have no desire to defend their group when it is threatened. Many things in our environment today have a similar denaturing effect.
Thankfully, the contrary is also true. It is profoundly uplifting to see one's own people produce valuable cultural artifacts. I have been extremely encouraged by the quality of writing, humor, art, and even music produced by the dissident right in the past six years. It expresses a creative culture very different from the degraded and degrading one we have all been exposed to by the old elite. I am increasingly convinced that the ruling class has nothing like our spirit, and that in the long term they are bound to lose.
What is best in life? It is not a material thing. It is a feeling of vitality which comes from fighting in this spiritual war, contributing to our own culture, and following the demands of our own spirit. However, it is not entirely independent from material things. If our enemies are wealthy and we are impoverished, this can still dampen our spirit. If they can employ armies of full-time activists to attack our culture while we have only volunteers to defend it, we are still at a disadvantage.
Thankfully, Counter-Currents is taking action to change this dynamic. We seek to create a lasting institution, not only as a platform for dissident politics but as a vehicle for a healthier Western culture. To do this, we need funding.
Our opponents seek to take from us what is most important in life. We must not let them do this! No one person can do everything, but everyone can do something. You can start by giving generously today.
There are many ways you can help Counter-Currents:
1. E-Checks
The easiest way to send money to Counter-Currents is by e-check. It is as secure, fast, and convenient as a credit card. All you need is your checkbook.
E-checks don't work outside the US, but we now have a new way to send recurring or one-time donations from outside the US for very low cost. For details, email [email protected].
2. Credit Cards
In 2019, Counter-Currents was de-platformed from five credit card processors. We applied to a couple of other processors but were turned down. In the process of applying, we discovered that Counter-Currents has been put on the so-called MATCH list, a credit card industry blacklist reserved for vendors with high rates of chargebacks and fraudulent transactions. This is completely inapplicable to Counter-Currents. Thus our placement on this list is simply a lie — a financially damaging lie — that is obviously political in motivation.
Currently, there are only two ways we can take credit card donations:
CashApp as $CounterCurrents! CashApp allows you to make an instant credit card donation without a high processing fee. Plus, it gives us an encouraging mobile alert when you donate! Boost the Counter-Currents staff morale instantly! Donate via CashApp!
Entropy, a site that takes donations and comments for livestreams. Visit our Entropy page and select "send paid chat." Entropy allows you to donate any amount from $3 and up. All comments will be read and discussed in the next episode of Counter-Currents Radio, which airs every weekend.
3. Bank Transfers
It is also possible to support Counter-Currents with bank transfers. Please contact us at [email protected].
4. Gift Cards
Gift cards are a useful way to make donations. Gift cards are available with all the major credit cards as well as from major retailers. You can send gift cards as donations electronically, by-email, through the snail mail. If you can find a place that sells gift cards for cash, they are as anonymous as sending cash and much safer.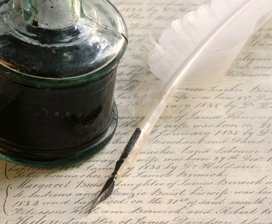 5. Cash, Checks and Money Orders
Sometimes the old ways are best. The least "de-platformable" way to send donations to Counter-Currents is to put a check or money order in the mail. Simply print and complete the Word or PDF donation form and mail it to:
Counter-Currents Publishing, Ltd.
P.O. Box 22638
San Francisco, CA 94122
USA
[email protected]
Thank you, Boomers, for keeping your checkbooks, envelopes, and stamps. There are youngsters reading this site who have never written a check or put a letter in the mail.
6. Bill Payment Services
If you wish to make monthly donations by mail, see if your bank has a bill payment service. Then all you need to do is set up a monthly check to be dispatched by mail to our PO box. This check can be made out to Counter-Currents or to Greg Johnson. After the initial bother of setting it up, you never have to think about it again.
7. Crypto-Currencies
In addition to old-fashioned paper donations, those new-fangled crypto-currencies are a good way to circumvent censorious credit card corporations.
Click here to go to our crypto donation page.
Click here for a basic primer on how to get started using crypto. Do not, however, use COINBASE. COINBASE will not allow you to send money to Counter-Currents. (Yes, it is that bad.)
For those brand new to cryptocurrency, you can even use your credit card to buy cryptocurrency via Moon Pay here. Then you can send your cryptocurrency to our crypto addresses.
8. The Counter-Currents Foundation
Note: Donations to Counter-Currents Publishing are not tax deductible. We do, however, have a 501c3 tax-exempt educational corporation called The Counter-Currents Foundation. If you want to make a tax-deductible gift, please email me at [email protected]. You can send donations by mail to:
The Counter-Currents Foundation
P.O. Box 22638
San Francisco, CA 94122
USA
9. Remember Us in Your Will
Finally, we would like to broach a very delicate topic: your will. If you are planning your estate, please think about how you can continue helping the cause even after you are gone. The essay "Majority Estate Planning" contains many helpful suggestions.
Notice
: Trying to get property 'ID' of non-object in
/home/clients/030cab2428d341678e5f8c829463785d/sites/counter-currents.com/wp-content/themes/CC/php/helpers/custom_functions_all.php
on line
150