O Manifesto Nacionalista Branco:
Parte 11, Homogeneidade
Greg Johnson
2,261 palavras
Parte 11 di 16 (Parte 1, Parte 10, Parte 12)
Os Nacionalistas Brancos acreditam que a melhor forma de sociedade é a do etnoestado soberano, racialmente e etnicamente homogéneo. Mas a homogeneidade é realmente possível? A resposta simples é: sim. Lidaremos primeiro com a homogeneidade racial, e depois com a homogeneidade étnica.
Nós sabemos que a homogeneidade racial é possível, pois há poucas décadas atrás, quase toda a Europa era homogeneamente branca. De facto, ainda hoje, partes significantes, embora cada vez mais pequenas, da Europa e das sociedades brancas da diáspora — cidades e regiões inteiras — não têm qualquer população não-branca. Portanto é bastante concebível que dentro de poucas décadas, através da deslocação de fronteiras e de populações, possamos criar países racialmente homogéneos para todos os povos Europeus.
Mas podemos conceber algumas excepções à homogeneidade racial completa.
Primeiro, nas sociedades coloniais brancas, podem haver relíquias populacionais aborígenes que são demasiado pequenas e estão demasiado isoladas para constituírem etnoestados soberanos independentes. Portanto poder-se-á desejar criar reservas étnicas não-soberanas com o máximo de autonomia local para que estas populações possam viver as suas vidas como desejarem. Mas deve-se referir que não existem populações aborígenes não-brancas na Europa, e portanto nenhum destes tipos de acomodações precisam de ser implementadas no Velho Continente.
Segundo, os etnoestados brancos manterão certamente relações diplomáticas e de comércio com pelo menos algumas sociedades não-brancas, o que causará tanto a presença de visitantes não-brancos — como turistas ou empresários em viagens de negócios — como de não-brancos residentes, como diplomatas. Visto que as repúblicas da ciência, tecnologia, artes, e letras lidam com valores universais, elas são inerentemente cosmopolitas. Portanto  um etnoestado branco poderá também desejar hospedar estudantes, cientistas, docentes, e artistas de países não-brancos, por variados períodos de tempo.
Em ambos os casos, no entanto, um etnoestado branco manteria estas populações pequenas o suficiente para se poderem gerir e para poderem estar segregadas do resto da sociedade, de forma a que qualquer cidadão que o deseje possa evitar completamente ter que lidar com alógenos. Isto significaria que tal etnoestado poderia garantir homogeneidade racial de facto a todos os cidadãos que o desejem. Além disso, todos os não-brancos residentes numa sociedade assim aceitariam viver segundo as normas de comportamento dos brancos. Isto é o exacto oposto do multiculturalismo de hoje em dia, no qual se espera que os brancos abandonem as suas normas e práticas sempre que os alógenos o exijam.
Isto leva-nos à distinção de três aspectos:
Homogeneidade estrita — significando completa ausência de forasteiros raciais ou étnicos
Homogeneidade de facto — significando que mesmo que forasteiros estejam presentes, eles estão tão segregados que a vasta maioria da população — todos os que desejam — vivem de facto numa sociedade homogénea
Homogeneidade normativa — significando que mesmo que os forasteiros estejam presentes, eles aceitam as normas da sociedade e agem de acordo com elas
Qualquer etnoestado poderia estabelecer homogeneidade racial completa, se quisesse pagar o preço por isso. Mas se uma sociedade não quiser chegar a esse ponto, pode ainda assim garantir espaços homogéneos de facto para todos os cidadãos que o desejem, e depois pode também impor homogeneidade normativa i.e., a hegemonia dos valores brancos, de igual forma para os brancos e para os não-brancos.
A homogeneidade étnica completa, tal como a homogeneidade racial completa, é possível em princípio, se se desejar pagar o preço necessário. Mas atingir a homogeneidade étnica é muito mais complicado do que atingir a homogeneidade racial. Na Europa, podem-se simplesmente repatriar todos os não-brancos para as suas terras ancestrais. Mas isto deixaria uma Europa onde as fronteiras políticas raramente coincidem com as fronteiras étnicas. Poder-se-ia rectificar esta situação dividindo os estados multinacionais e deslocando as populações e as fronteiras. Mas todas estas soluções são muito mais custosas do que a remoção dos intrusos não-brancos, simplesmente porque neste caso os custos primários cabem aos brancos.
Nós acreditamos que a divisão de estados multinacionais ao longo de linhas étnicas — por exemplo na Jugoslávia, Checoslováquia, Bélgica, Espanha, França, ou no R.U. — é a melhor forma de resolver conflitos étnicos e preservar a diversidade étnica. Há duas formas de atingir este fim: a mais fácil e a mais difícil, o divórcio de veludo dos checos e eslovacos, ou as guerras e limpezas étnicas dos Balcãs.
Mas tal como revelaram os referendos catalão e escocês, os impulsos nacionalistas de muitas pessoas estão investidos na preservação de estados multinacionais, mesmo quando o seu povo é desdenhado como atrasado, inferior, esquerdista e decadente pelo estado multinacional que o domina. Só podemos esperar que esta atitude mude à medida que a onda de pensamento etnonacionalista continua a elevar-se.
Imaginemos, então, uma Europa onde as mais problemáticas tensões étnicas foram resolvidas por secessões, partições, e — onde necessário — por trocas de populações. Mesmo numa Europa assim, haveriam minorias étnicas: suecos na Finlândia, húngaros na Roménia, polacos na Lituânia, etc. Haveriam também Europeus que desejariam trabalhar e estudar noutros países Europeus, Europeus que se casariam com pessoas de outras nações, e Europeus que poderiam desejar viver num clima mais quente depois de se reformarem. E, como a desgraça pode cair em qualquer sociedade, a lei internacional deveria exigir que cada estado soberano fizesse provisões para refugiados de desastres naturais, guerras, e opressão. Condições similares seriam estabelecidas nas sociedades coloniais Europeias, com a diferença adicional de que elas poderão também ter relíquias populacionais não-brancas.
Qual deve ser a nossa atitude para com os povos de outras nações brancas?
Os etnonacionalistas desejam preservar culturas Europeias distintas e tipos sub-raciais, este é o objectivo da criação de estados distintos. Não desejamos ver a emergência de um homem Europeu homogéneo ou de uma monocultura branca. Portanto, medidas políticas  direcionadas a outras nações brancas têm que ter em conta este objectivo.
O objectivo de preservar nações distintas dita o seguinte.
Nenhuma sociedade branca deveria permitir populações grandes de trabalhadores estrangeiros de outras sociedades brancas, ou criar condições que levem largos números de pessoas do seu próprio povo a procurar emprego fora do país.
A migração entre sociedades brancas deveria ser limitada. Praticamente todos os casos seriam devido a casamento. O processo de naturalização deveria promover firmemente a homogeneidade normativa, i.e., assimilação da língua e cultura dominantes pelos imigrantes e especialmente pelos seus filhos. É possível populações Europeias serem assimiladas por outras nações Europeias, e mesmo que não consigam assimilar-se completamente, os seus filhos certamente conseguirão.
Os grupos étnicos minoritários deveriam poder reter as suas próprias línguas e culturas. Não deveria existir assimilação forçada, como a que houve sob regimes nacionalistas cívicos, pois isto apenas cria conflito. Mas por outro lado, as minorias criam muito ressentimento ao recusarem aprender a língua dominante e ao exigirem que o estado atenda ao seu bilinguismo. Novamente, o princípio deve ser o da homogeneidade cultural normativa, significando que os forasteiros precisam de se submeter à língua e costumes locais. Se acharem isto opressivo, então têm países para onde podem voltar.
Os expatriados de outras nações brancas deveriam ser aceites, em números limitados, desde que respeitem a cultura dominante e que os nativos não precisem de interagir com eles.
Nenhuma nação pode simplesmente rejeitar refugiados, porque um dia o seu povo poderá necessitar de refúgio noutras terras. Mas as nações brancas não têm obrigação de aceitar refugiados não-brancos, que podem ir para outros países não-brancos. Os refugiados brancos, no entanto, deveriam ser bem recebidos e ajudados até que chegue a altura em que possam voltar para os seus países. No caso de refugiados que não têm país próprio para onde voltar, como os brancos da Rodésia e da África do Sul, deveria ser-lhes dada a possibilidade de imigrar. Dependendo do seu destino, poderiam ter a opção de se assimilar à cultura dominante ou de tornar-se uma minoria étnica distinta.
Quanto aos turistas, os que viajam devido a negócios, diplomatas, estudantes, docentes, artistas, e cientistas: as mesmas medidas aplicadas aos que vêm de países brancos deveriam aplicar-se aos que vêm de países não-brancos. Os seus números deveriam ser limitados, deveriam respeitar a cultura dominante, e os nativos deveriam ter total liberdade de os evitar se assim o desejarem.
Para manter a distinção racial, os etnoestados deveriam ter leis contra a miscigenação. Estas são obviamente mais importantes nas sociedades coloniais com relíquias populacionais não-brancas, mas deveriam existir em todas as sociedades brancas para evitar que as pessoas tragam para os seus países esposos não-brancos.
A principal objeção contra permitir comprometer a homogeneidade racial e étnica absoluta é que isto pode levar ao nacionalismo cívico. Mas pensar assim é um erro. Os nacionalistas cívicos defendem que populações de raças e culturas radicalmente diferentes podem-se tornar parte da mesma sociedade simplesmente professando o mesmo credo cívico e fazendo um juramento. Esta é uma concepção de identidade muito limitada.
Os etnonacionalistas têm um sentido de identidade muito mais completo, baseado tanto na relação genética como na enculturação. O marcador cultural primário que separa os grupos étnicos é a língua. Mas é difícil tornar-se fluente noutra língua — e mesmo quando acontece, nunca substitui a língua materna.
Os nacionalistas cívicos acreditam que é muito fácil tornar-se membro de outra sociedade. Os etnonacionalistas acreditam que é difícil, se não impossível. É impossível para os não-brancos tornarem-se membros das sociedades brancas. É difícil para os brancos tornarem-se membros de outras sociedades brancas. É mais fácil, claro, se um imigrante e o seu novo país tiverem a mesma língua nativa e a mesma cultura básica — por exemplo, os países da Anglosfera. Mas quanto maior forem as diferenças linguísticas e culturais, maior a dificuldade de assimilação, ao ponto da assimilação total ser muitas vezes apenas possível para os filhos dos imigrantes, que deveriam crescer a falar a língua dominante como a sua língua materna.
Os etnonacionalistas não só consideram a assimilação cultural difícil, como também insistem em apoiá-la apenas para os imigrantes. Para os visitantes e residentes temporários, tanto brancos como não-brancos, tal como para grupos brancos minoritários que vivem dentro das fronteiras do seu país, os etnonacionalistas não desejam nem encorajam a assimilação. Em vez disso, desejam que os vários grupos mantenham as suas identidades culturais e simplesmente se acomodem à cultura dominante, respeitando as suas normas e falando a língua dominante em eventos públicos. Claro que viajantes e residentes temporários teriam alguma liberdade neste contexto, mas aos residentes permanentes deveriam ser exigidos padrões mais elevados. Nem toda a gente dentro de um dado país a um dado momento poderá ser um cidadão (isto é homogeneidade no sentido estrito), mas todos eles deveriam respeitar as suas leis e cultura, que é o significado de homogeneidade normativa.
Pode-se contestar: Não será a homogeneidade normativa apenas chauvinismo ou supremacismo cultural? Não é necessariamente chauvinismo, porque o chauvinismo é uma convicção de superioridade. Nós não insistimos em que os estrangeiros falem a nossa língua e sigam os nossos costumes por acharmos que estes são superiores. Nós insistimos nisso simplesmente porque estes são os nossos, e nós estabelecemos as regras no nosso país da mesma forma que estabelecemos as regras nas nossas casas individualmente. Quanto ao supremacismo: Pode alguém explicar-me porque é que a nossa língua, cultura, e normas não devem ser supremas nos nossos países?
Pode-se também contestar: Não será a ideia de homogeneidade de facto apenas outra versão de comunidade fechada, onde as pessoas fogem da diversidade para disfrutar de uma vida entre os seus? Um etnoestado pode de facto ser comparado a uma comunidade fechada, mas não há nada de errado com isso. Primeiro que tudo, temos de compreender correctamente o que é uma comunidade fechada. Até em comunidades fechadas, os forasteiros vêm e vão: visitantes, carteiros, comerciantes, etc. Mas têm de seguir as regras locais, e não podem entrar nos apartamentos privados sem permissão. Portanto os residentes não têm de lidar com eles se não o desejarem. Um etnoestado normativamente homogéneo funciona exatamente da mesma maneira: os forasteiros vêm e vão, mas só com permissão; têm que seguir as regras locais; e os residentes não precisam de lidar com eles se não o desejarem. Assim, dentro de um etnoestado, mesmo havendo forasteiros, os cidadãos têm prioridade, e há o compromisso de permitir que estes vivam sem qualquer contacto com forasteiros, se for essa a sua escolha. É isto que significa a homogeneidade étnica e racial de facto dentro de uma sociedade definida etnicamente.
Para muitos, a ideia de homogeneidade étnica e cultural completa poderá parecer utópica. Como veremos no próximo capítulo, isto não é verdade. Para outros, parecerá extremista, medonha, e sem generosidade. Isto é realmente verdade. Mas o medo que nos motiva é a possibilidade de extinção racial e cultural — um medo que, como vimos anteriormente, é completamente razoável. Uma raça que enfrenta genocídio não pode ceder à sentimentalidade, moderação, e meias-medidas.
No mínimo, a sobrevivência da nossa raça requer o fim da competição económica, poder político, e promoção da miscigenação dos não-brancos nos países brancos, e a melhor maneira de o conseguir é a separação completa. Aperfeiçoar a homogeneidade étnica das nações brancas é um assunto menos urgente. O preço de não criar etnoestados brancos é a extinção, e comparado com essa possibilidade, aquilo que perdemos ao tomar medidas extremas é negligenciável. O que os críticos chamam de ir aos extremos é simplesmente aquilo ao que os Nacionalistas Brancos apelam, sem a preocupação com os perigos de não o fazer.
No entanto, assim que os brancos sentirem que têm um futuro novamente, seremos capazes de tomar o risco de aceitar sociedades não totalmente homogéneas, apesar de que estas deverão sempre estar sob os nossos termos, isto é, deveremos sempre insistir na homogeneidade normativa de facto, que continuará a criar níveis de intercompreensão, comunidade, e pertença muito além daqueles que a maioria dos brancos pode desfrutar hoje em dia.
*  *  *
Counter-Currents has extended special privileges to those who donate $120 or more per year.
First, donor comments will appear immediately instead of waiting in a moderation queue. (People who abuse this privilege will lose it.)
Second, donors will have immediate access to all Counter-Currents posts. Non-donors will find that one post a day, five posts a week will be behind a "paywall" and will be available to the general public after 30 days.
To get full access to all content behind the paywall, sign up here:
Paywall Gift Subscriptions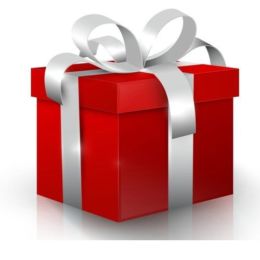 If you are already behind the paywall and want to share the benefits, Counter-Currents also offers paywall gift subscriptions. We need just five things from you:
your payment
the recipient's name
the recipient's email address
your name
your email address
To register, just fill out this form and we will walk you through the payment and registration process. There are a number of different payment options.
Enjoyed this article?
Be the first to leave a tip in the jar!