O Manifesto Nacionalista Branco:
Parte 10, O que Há de Errado com a Diversidade?
Greg Johnson
4,321 palavras
Parte 10 di 16 (Parte 1, Parte 9)
Há contextos nos quais a diversidade é algo bom. Por exemplo, diversidade de produtos nos supermercados, diversidade de opções na vida, diversidade de opiniões na política e no ensino superior, e diversidade de pontos de vista quando os júris entregam prémios ou decidem no tribunal.
Mas no contexto da política atual, a diversidade significa algo muito específico, nomeadamente a integração de uma variedade de raças e grupos étnicos diferentes na mesma sociedade ou instituição. A diversidade também significa a integração de mulheres e outras minorias sexuais nas instituições que tradicionalmente as excluíam, como as forças armadas. No entanto, obviamente que podemos imaginar uma sociedade na qual homens e mulheres estão em áreas e papéis sociais distintos.
A agenda do multiculturalismo, multirracialismo, do feminismo, e LGBTQ, constitui o que mais se entende por diversidade hoje em dia. As pessoas que a promovem têm muitas vezes pouco interesse na diversidade de opiniões e liberdade de escolha. Esta versão politicamente correta da diversidade será o meu foco aqui.
Não é exagero dizer que defender a diversidade é a religião cívica do nosso tempo. Enquanto que no passado era obrigatório para todos — especialmente para os ambiciosos e poderosos — apoiar e defender o Cristianismo, hoje as pessoas competem para oferecer os mais intensos elogios e professões de fé ao Deus da diversidade. Começando por Bill Clinton, os presidentes americanos — republicanos e democratas — têm repetido o mantra "a diversidade é a maior força da América". Não apenas qualquer força, mas nossa maior força.
Até o exército, a polícia e os bombeiros baixam os níveis exigidos de força física para aumentar a diversidade, eles proclamam que a sua verdadeira força reside na própria diversidade. De facto, em 2007, o General George Casey, que na altura comandava todas as tropas no Iraque, afirmou: "Eu acredito firmemente que a força do nosso exército vem da nossa diversidade". Não de armas, não da tecnologia, não do treino, não dos músculos e carácter dos homens, nem da unidade de um propósito comum. Mas da diversidade. Esperemos que esta teoria nunca seja testada no campo de batalha contra um oponente à nossa altura.
Mesmo à medida que as instituições educacionais baixam os níveis necessários à admissão e à graduação, condensam o currículo de cursos exigentes, criam disciplinas inteiras para oferecer graus e empregos académicos a membros de grupos marginalizados, e gastam vastas quantias no recrutamento de minorias e na propaganda da diversidade, eles afirmam que a educação está mais forte que nunca graças a toda a diversidade, apesar de,  por todas as medidas objectivas, a sociedade estar a gastar mais em educação e as pessoas estarem a aprender menos do que em qualquer altura no passado.
O mesmo pensamento ilusório anda desenfreado por todos os outros sectores da sociedade: negócios, religião, caridades, as artes, etc.
Os Nacionalistas Brancos opõem-se à diversidade. Nós queremos países homogéneos racialmente e culturalmente para todos os povos brancos. Como o nosso ponto de vista vai contra todas as convenções políticas e culturais, precisamos de ter uma boa resposta para a pergunta, "O que há de errado com a diversidade?" Aqui estão quatro razões porque a diversidade seria algo mau, mesmo que os brancos não estivessem ameaçados de extinção.
Diversidade Significa Expropriação Branca
A primeira e mais importante razão porque a diversidade é prejudicial é bastante simples. Sempre que falamos em aumentar a diversidade numa comunidade ou numa empresa ou numa igreja ou numa escola, isso é sempre um eufemismo para se defender que hajam menos menos pessoas brancas. Porque razão no mundo haveriam os brancos de achar que isso é desejável? Não há realmente nenhuma boa razão para isso.
Então quando alguém diz, "Tens aqui uma bela cidade — é tão rica, limpa, e agradável — mas falta-lhe alguma diversidade", a resposta correcta é: "Então, achas que há demasiadas pessoas brancas aqui? O que há de errado com as pessoas brancas? Porque é que não gostas de brancos?"
Alguns responderão que não desejam diminuir o número de brancos. Apenas querem adicionar algum tempero. Mas esta resposta assume que não existe algo como a escassez, e desta forma se podem adicionar pessoas novas à comunidade sem aumentar os custos e diminuir os benefícios das pessoas que já lá estão. Ainda assim, é legítimo perguntar se o aumento da diversidade não retirará oportunidades aos brancos enquanto faz crescer o tráfico, crime, alienação, conflito, e outros fardos sociais.
Além disso, mesmo se alguém disser que não deseja diminuir o número absoluto de pessoas brancas, ele ainda assim estará a implicar que acha que há demasiadas pessoas brancas como percentagem do total da população. Portanto exija-lhe que explique porque é que ele quer que a população branca se dilua.
Se a diversidade significa apenas expropriação dos brancos, então obviamente é algo mau para os brancos. Obviamente que seria natural que os brancos se ressentissem dela. Agora estamos a começar a resistir-lhe. O Nacionalismo Branco é simplesmente a resistência inevitável à limpeza étnica anti-branca à qual chamamos diversidade. Bem-vindo à resistência.
Claro que aumentar a diversidade é mau para os nativos de qualquer território, não apenas para os brancos. Quando os brancos foram para África, Ásia, e para as Américas, não estavam simplesmente a aumentar a diversidade destes locais? O meu primeiro antepassado a chegar às Américas pôs os pés em Jamestown no ano de 1612. Estava a fugir da opressão e da pobreza. Estava a tentar construir uma vida melhor para si e para a sua família. E estava a trazer diversidade para o Novo Mundo. Mas os brancos nunca recebem nenhum crédito por isso. É sempre descrito como colonialismo e genocídio quando os brancos o fazem. Não será igualmente mau quando são os não-brancos a fazê-lo a nós?
A Diversidade Enfraquece Todas as Instituições
A diversidade, dizem-nos, vai fortalecer literalmente tudo. Presume-se que este fortalecimento signifique que toda a instituição tocada pela diversidade vai funcionar melhor. Os bairros serão melhores lugares para viver. Governos promoverão melhor a justiça e a harmonia. As escolas educarão melhor os estudantes. Os hospitais tratarão melhor dos doentes. O exército e a polícia produzirão mais segurança. Bombeiros e técnicos de emergência médica salvarão mais vidas. Igrejas salvarão mais almas. Empresas produzirão mais lucros. E assim por diante.
Mas isto não faz sentido. Toda a instituição se define pelos seus objetivos. Assim, para funcionar bem, toda a instituição deve encontrar pessoas o mais úteis possíveis à promoção dos seus objetivos. Professores devem ensinar. Bombeiros devem apagar fogos, Soldados devem lutar contra os inimigos. Etc. O critério principal para contratar e promover as pessoas em qualquer instituição devia ser a sua capacidade para contribuir para o propósito a que esta se dedica. Nenhuma instituição pode ser melhorada introduzindo outros critérios para o sucesso, nomeadamente a diversidade.
Portanto, assim que a diversidade se torna a "maior força" de qualquer instituição, as pessoas naturalmente baixam os níveis de sucesso da mesma para promover este valor. Por exemplo, os soldados e os bombeiros precisam de ser fisicamente fortes para executar as suas funções. Mas quando a diversidade se torna um valor — especialmente aquando da integração de mulheres em profissões que exigem força física — os níveis baixam inevitavelmente, enfraquecendo assim a instituição da forma mais importante: tornando-a menos capaz de executar a sua função. Portanto a diversidade não é uma força. É uma fraqueza.
A Diversidade é uma Fonte de Conflito
A diversidade é uma fonte de conflito dentro das instituições e dentro das sociedades como um todo. Estes conflitos impedem-nas de executar bem as suas funções, mesmo quando não adoptam o objectivo de promover a diversidade artificialmente. Uma escola dividida por conflito não pode ensinar tão bem quanto uma que é harmoniosa. Um exército dividido por conflito não pode lutar tão bem quanto um que está unificado. Uma sociedade cheia de conflitos é um local menos agradável para viver do que uma que é pacífica.
A ideia de que qualquer sociedade ou instituição é melhorada pela diversidade é uma aberração do final do século XX e do início do século XXI. Esta ideia não passaria pela cabeça de nenhum filósofo político ou líder do passado.
O objectivo da política é criar ordem social e harmonia. Basicamente, tem a ver com o problema de todos se darem bem uns com os outros. A vida social tem de oferecer um saldo de benefícios aos seus participantes, se não as pessoas irão cada uma para o seu lado, e a sociedade colapsa. Mas para além disto, visto que não somos apenas individualistas egoístas, precisamos de cultivar responsabilidade social e investimento, para que as pessoas trabalhem para melhorar a sociedade e estejam dispostas a morrer para assegurar que ela seja preservada e perpetuada. Estes são os grandes problemas da política: criar harmonia social e um sentido profundo de identificação com corpo social, responsabilidade para com o corpo social, e capacidade de abandonar a sua vida pelo corpo social.
Como é que a diversidade racial e étnica ajuda nestes objetivos? Imagine que vive numa rua suburbana agradável e idílica onde muitas crianças brincam. No entanto, à medida que a população cresce e a congestão do tráfego piora, começa a notar que muitos carros passam pelo bairro a alta velocidade. Descobriram que a sua rua é um atalho de uma artéria congestionada para outra, e por isso aceleram pelo bairro que antes era pacífico, pondo em perigo as crianças.
Você decide fazer algo quanto a este problema. Quer que a cidade instale redutores de velocidade. Para o fazer, tem primeiro que abordar os seus vizinhos e pô-los do seu lado, para que vão como um bloco fazer uma petição à autarquia para que coloque redutores de velocidade. Mas para pôr os vizinhos do seu lado, precisa de comunicar com eles. Isto não seria bom? Mas na América de hoje, há muitos bairros onde você já não pode comunicar com os seus vizinhos. Eles não falam a mesma língua que você.
Além disto, mesmo que fale a mesma língua, também precisaria de ter os mesmos valores que eles. As nações brancas estão agora a ser colonizadas por pessoas que não estão preocupadas com os nossos países de todo. Elas estão aqui apenas para receber. Elas vêm de sociedades que são caracterizadas pela miséria pública e esplendor privado. Dentro das paredes das suas paredes, tudo é agradável, mas nas ruas há cães mortos e buracos, e elas não se importam. Este é o seu sistema de valores. Tente motivar pessoas com este sistema de valores a envolverem-se na colocação de redutores de velocidade na sua rua, mesmo que tenham crianças pequenas, mesmo que isso as proteja. É muito difícil.
Para lutar por objetivos comuns, é preciso ter desde já coisas em comum. É preciso uma língua em comum para a comunicação. É preciso que se conheçam as mentes uns dos outros. Mas mesmo quando se conhece a mente dos outros, é preciso também ter os mesmos valores, caso contrário não será possível lutar pelos mesmos objectivos.
A diversidade destrói todas estas coisas. A certa altura, torna-se impossível desenvolver e preservar os muitos bens sociais que foram criados quando a América ou a Suécia ou qualquer outra sociedade Europeia eram predominantemente Europeias, i.e., quando as pessoas falavam a mesma língua, tinham os mesmos valores, conheciam as mentes umas das outras, e sentiam que podiam dar à comunidade porque isto não seria um acto de auto-sacrifício sem reciprocidade. O aumento da diversidade causa menos confiança social, menos dedicação à sociedade, e a destruição do domínio público. Isto não é bom para a sociedade.
Assim os filósofos e os políticos de todas as eras consideravam a homogeneidade racial, étnica, e religiosa uma benção enorme. Por exemplo, o fundador americano John Jay — que tinha de pensar mais profundamente sobre as fontes de ordem política que Bill Clinton ou Barack Obama — notou com prazer no Federalist Papers No. 2 que "A Providência agradou-se ao dar a este país interligado a um único povo unido — um povo com os mesmos antepassados, que fala a mesma língua, que professa a mesma religião, apegado aos mesmos princípios de governo, muito semelhante em maneiras e costumes…" Jay nem sequer considerava os escravos negros ou os índios americanos parte do povo americano. Os Fundadores acreditavam que tentar integrá-los no mesmo sistema sob o mesmo estatuto que os brancos faria a nova sociedade mais fraca, e não mais forte.
Lee Kuan Yew, o fundador da Singapura moderna, teve que criar ordem numa sociedade multirracial, o que o levou a abraçar o autoritarismo, e não a democracia liberal. Numa entrevista do Der Spiegel, Yew afirmou: "Em sociedades multirraciais, não se vota de acordo com os interesses económicos ou sociais, vota-se de acordo com a raça e a religião". Portanto a democracia num contexto multirracial não é consistente com a ordem política, particularmente com uma ordem política capaz de procurar o bem comum. A democracia não pode chegar a um consenso governativo de forma confiável a não ser que as pessoas que votam sejam à partida bastante semelhantes umas às outras. Sem uma população relativamente homogénea, a ordem tem que ser imposta de cima para baixo. Assim que a diversidade aumenta, a democracia falha.
A verdade antiga de que a diversidade causa conflito é apoiada pela ciência social contemporânea. Por exemplo, o sociologista de Harvard Robert D. Putnam estudou 41 comunidades nos EUA, desde extremamente diversas a extremamente homogéneas. Ele descobriu que a confiança social estava fortemente correlacionada com a homogeneidade e a desconfiança social com a diversidade. Ele concluiu que até pessoas da mesma raça e do mesmo grupo étnico confiam menos umas nas outras quando vivem em comunidades diversas. Depois de eliminar outras causas possíveis para as variações na confiança social, Putnam concluiu que a "diversidade per se tem um efeito enorme".[1] A diversidade quebra a confiança social, o que leva à decadência geral da ordem social. Assim, de acordo com Putnam, nas comunidades diversas as pessoas acreditam menos no governo e nos media, sentem-se sem poder politicamente, participam menos na política e nos projectos comunitários, fazem menos voluntariado, dão menos à caridade, têm menos crianças, passam mais tempo a ver TV, e sentem-se menos felizes com as suas vidas.
O cientista político Tatu Vanhanen chegou a conclusões semelhantes com um estudo comparativo da diversidade e conflito em 148 países.[2] Vanhanen descobriu que o conflito social não se correlaciona muito com diferenças de riqueza/pobreza ou com governos autoritários vs. democratas. Mas correlaciona-se muito com a diversidade. Quer sejam ricos ou pobres, democráticos ou autoritários, países com diversidade têm mais conflito do que sociedades homogéneas, que são mais harmoniosas, independentemente dos níveis de riqueza ou democratização.
Promover a diversidade é uma má maneira de governar qualquer sociedade, mesmo aquelas que não estão ameaçadas pelo declínio demográfico.
A Fonte Mais Profunda de Harmonia Social
Porque é que a diversidade é uma fonte de desarmonia? E porque é que a similaridade é uma fonte de harmonia? É inteiramente uma questão de cultura, nomeadamente uma língua e sistema de valores comuns? Ou há algo mais, algo mais profundo? Os Nacionalistas Brancos argumentam que a maior fonte de harmonia política não é a cultura. É a genética.
A ideia dos nacionalistas cívicos é basicamente que podemos criar uma sociedade harmoniosa e unificada a partir de grupos radicalmente diferentes se os assimilarmos a uma língua e sistema de valores comuns. Os nacionalistas cívicos apegam-se à ideia da assimilação, porque sem ela, teriam de quebrar o perigoso tabu do "racismo".
Claro que hoje em dia nem sequer estamos a tentar assimilar os imigrantes. Perdemos a autoconfiança cultural para insistir que os estrangeiros adotem as nossas normas e estilo de vida. Além disso, os imigrantes tentam agressivamente assimilar-nos a nós, uma coisa de cada vez. Até chegar a altura em que tenhamos novamente coragem e autoconfiança para tentar assimilar os estrangeiros, os assimilacionistas conservadores deveriam apoiar o fim completo da imigração. E temos de perguntar: Os conservadores querem realmente assimilar os nossos imigrantes mais recentes? Poderão estas pessoas realmente melhorar a América ou qualquer outro país branco?
Francamente, estou contente com o abandono do assimilacionismo depois da abertura de fronteiras ao Terceiro Mundo. Não quero que os não-brancos sejam assimilados de forma nenhuma, pois quanto mais assimilados eles se tornarem, mais facilmente se miscigenam com os brancos e ganham poder e influência nas nossas sociedades. Portanto é melhor que as suas comunidades continuem o mais separadas e alienadas quanto possível, em vez de se misturarem com o resto da sociedade. Isto tornará muito mais fácil o seu retorno para os países de origem um dia.
Mas mesmo que recuperássemos autoconfiança cultural suficiente para exigir a assimilação, isso não seria algo fácil de pôr em prática. A maior parte dos americanos de hoje são uma mistura de diferentes origens Europeias. Algumas pessoas pensam, "Bem, isto foi fácil". Mas não foi. O mais superficial conhecimento da história americana é suficiente para confirmar que houve um enorme conflito quando grupos muito similares de Europeus vieram para os EUA.
As populações britânicas eram muito semelhantes geneticamente e culturalmente. Até falavam a mesma língua. Mas os irlandeses não eram bem-vindos à América, principalmente por uma única diferença cultural: o Catolicismo. Isto foi suficiente para criar um conflito enorme.
Estes conflitos foram exacerbados quando grupos culturalmente ainda mais distintos chegaram aos EUA do sul e do leste da Europa. Por causa destes conflitos, os EUA passaram a lei de restrição da imigração em 1924, não para lidar com a imigração não-branca, que era virtualmente inexistente, mas sim com a imigração branca da Europa.
Estou contente por a América ter passado por estas crises e ter fundido com sucesso os vários grupos de imigrantes Europeus num novo povo: os americanos. Oponho-me absolutamente a quaisquer tentativas, mesmo que disfarçadas de humor, de reacender velhos conflitos étnicos na América. Somos todos americanos agora, e na maior parte das vezes, quando os brancos clamam uma identidade americana hifenada, são simplesmente situações em que uma pessoa de ascendência Europeia mista diz ser italiano, irlandês ou polaco devido ao seu apelido.
A assimilação também teve um enorme custo cultural. Por exemplo, os americanos costumavam preocupar-se muito com as diferenças entre o Protestantismo e o Catolicismo. Para assimilar largos números de imigrantes católicos, os americanos simplesmente deixaram de se preocupar com diferenças religiosas. Parámos de nos preocupar com muitas diferenças históricas e culturais entre Europeus, para que pudéssemos deixar de guerrear por causa delas. A assimilação cultural, resumindo, apaga as diferenças culturais. Parar de nos preocuparmos com elas é uma forma tenebrosa de niilismo que nos tem alienado dos nossos antepassados, que nos veriam como herdeiros indignos que abandonaram o seu legado cultural.
Portanto é absurdo dizer, "Foi fácil assimilar estes grupos Europeus, por isso vamos trazer paquistaneses e somalis para o melting pot!" Já foi difícil o suficiente assimilar os nossos parentes Europeus. Então porquê trazer problemas importando populações ainda mais diferentes racialmente? Não há benefício egoísta ou imperativo moral que nos exija que tornemos as nossas sociedades em campos de batalha novamente. Especialmente porque desta vez, é uma batalha que não podemos vencer, pois povos radicalmente diferentes não podem ser assimilados, mesmo que tentássemos.
Foi possível assimilar Europeus apenas porque eles não eram assim tão diferentes quanto isso. Os EUA nunca conseguiu assimilar os negros, índios americanos, e asiáticos, a maior parte dos quais simplesmente vivem na América, não fazendo parte dela. A assimilação branca foi possível porque, além de todas as diferenças culturais, éramos geneticamente muito semelhantes.
Os brancos são na verdade a raça mais homogénea geneticamente, porque houve pontos na nossa história evolutiva em que restavam muito poucos de nós, e todos nós temos uma ascendência comum. Portanto as diferenças genéticas entre a Europa de Leste, Europa Ocidental, Europa do Norte e do Sul, são bastante pequenas, e esta similaridade genética foi suficiente para permitir fazer pontes entre culturas diferentes e atenuar conflitos.
Teoria da Semelhança Genética
J. Philippe Rushton foi um psicólogo evolucionário bastante conhecido pelo seu livro Race, Evolution, and Behavior. Ele não é, no entanto, tão conhecido pela sua pesquisa sobre aquilo que ele chamava de Teoria da Semelhança Genética.[3] Quando Rushton me apresentou a ideia fê-lo no contexto das relações interpessoais. Ele disse, "Os opostos não se atraem, e eu posso prová-lo cientificamente". Mas ele podia simplesmente ter dito, "A diversidade causa conflito, e eu posso prová-lo cientificamente".
A Teoria da Semelhança Genética mostra que o afecto, harmonia, e altruísmo entre os humanos — e entre os seres vivos em geral — são funções da semelhança genética. Quanto mais semelhantes geneticamente duas criaturas forem, mais provável é que tenham uma relação harmoniosa.
A explicação final para isto é o imperativo biológico para que os genes se repliquem. Podia-se pensar que este imperativo levaria a comportamentos agressivamente egoístas e competitivos. Mas não é isso que acontece, porque os genes que procuram propagar-se estão presentes em múltiplos indivíduos. Partilhamos mais genes com a nossa família imediata, menos genes com parentes distantes, e alguns genes com toda a gente no nosso grupo étnico e racial mais abrangente.
Portanto cada indivíduo terá uma tendência para o comportamento cooperativo, harmonioso, e até altruísta para com aqueles que partilham mais dos seus genes. Os indivíduos são até capazes de sacrificar as suas vidas pelas suas famílias e comunidades se isso assegurar a propagação dos seus genes por meio dos seus semelhantes.
Mas a outra face do amor aos seus é a hostilidade aos de fora. Os seres humanos e os outros animais estão dispostos a lutar contra estranhos para proteger os interesses genéticos da sua família, tribo, nação, e raça. Esta é a fundação da política, e da política por outros meios, nomeadamente da guerra.
A ciência por detrás da Teoria da Semelhança Genética é muito sólida. Mas na verdade nós não precisamos dos estudos de Rushton para nos provar isto, porque estamos todos familiarizados com um fenómeno que nos mostra que a semelhança genética gera harmonia: os gémeos verdadeiros. Os gêmeos verdadeiros têm exatamente os mesmos genes.
Eu conheci uma vez um par de gémeos verdadeiros, e um deles disse algo tocante e memorável. Devia ser o título de um livro sobre gémeos. Ele disse, "Nós não somos bem duas pessoas, somos um zigoto dividido". Esta foi uma indicação do nível de harmonia entre eles. Simplesmente observando-os a conversar e a interagir, podia-se ver que cada um deles sabia exatamente o que o outro ia dizer, e o que o outro estava a pensar; eles conseguiam terminar as frases um do outro. E de facto, estudos de gémeos verdadeiros mostram, especialmente daqueles criados separadamente, mostram o quão massivo e minucioso o determinismo genético é, quando comparado com factores ambientais e culturais.[4]
A maior harmonia entre duas pessoas é a harmonia dos gémeos verdadeiros. Eles conhecem a mente um do outro de formas que até os gémeos falsos ou irmãos normais simplesmente não conseguem. De facto, se quiséssemos criar a sociedade mais harmoniosa possível, seria uma sociedade de clones. Claro que precisaríamos de alguma diversidade genética se quiséssemos reprodução sexual, mas surpreendentemente é preciso pouca. Na Islândia, descobriu-se que os casamentos mais harmoniosos e o maior número de filhos são os das pessoas que têm tantas semelhanças genéticas como primos em terceiro grau e quarto grau.[5]
A Teoria da Semelhança Genética preveria que as sociedades mais felizes no mundo fossem também as mais homogéneas geneticamente. Isto é certamente verdade no caso da Dinamarca, que é muitas vezes classificada como o país mais feliz do mundo[6] e é também um dos mais homogéneos geneticamente.[7] A Teoria da Semelhança Genética também prevê que à medida que uma sociedade aumenta a sua diversidade genética, também se vai tornando menos harmoniosa, unificada e feliz. Mesmo que tal sociedade conseguisse "assimilar" esta diversidade crescente numa língua e sistema de valores comuns, ainda assim seria menos harmoniosa e feliz que uma sociedade geneticamente homogénea. Uma sociedade pode aumentar a sua diversidade genética até assimilando pessoas da mesma raça, mas a forma mais dramática de aumentar a diversidade genética é a vinda de imigrantes de raças totalmente diferentes. O aumento da diversidade racial torna a sociedade mais fraca e menos harmoniosa. A diversidade não é uma força de forma nenhuma.
O Nacionalismo Branco é simplesmente um apelo à ideia de uma sociedade onde toda a gente à nossa volta está relacionada connosco. Uma sociedade onde se pode compreender e confiar nos nossos concidadãos, onde se pode cooperar para conseguir o bem comum, onde se desejará contribuir para grandes projectos, mesmo que não vivamos tempo suficiente para os ver completos, onde as pessoas plantam árvores para que futuras gerações possam desfrutar da sua sombra. Uma sociedade onde as pessoas se identificam tão fortemente com o seu povo que estão dispostas a sacrificar as suas vidas por ele, se tiverem de o fazer. Mas mais importante ainda, uma sociedade onde nos podemos sentir em casa. O Nacionalismo Branco é isso: assegurar estados para todos os povos brancos.
Sem países nossos, o nosso povo sente-se desenraizado, desapegado, alienado. As pessoas do nosso povo almejam estar rodeadas de pessoas com a mesma cultura, história e destino, mas é mais do que isso: também desejam estar entre pessoas que vibrem nas mesmas profundas frequências inconscientes de fraternidade racial branca que nos unem a todos. É isso que o Nacionalismo Branco quer criar para o nosso povo.
Nós defendemos a fraternidade e a pertença. A diversidade tira-nos estas coisas. É isso que há de errado com a diversidade.
*  *  *
Counter-Currents has extended special privileges to those who donate $120 or more per year.
First, donor comments will appear immediately instead of waiting in a moderation queue. (People who abuse this privilege will lose it.)
Second, donors will have immediate access to all Counter-Currents posts. Non-donors will find that one post a day, five posts a week will be behind a "paywall" and will be available to the general public after 30 days.
To get full access to all content behind the paywall, sign up here:
Paywall Gift Subscriptions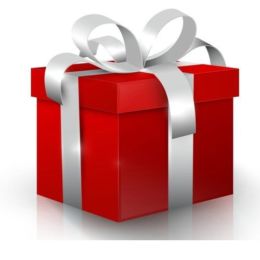 If you are already behind the paywall and want to share the benefits, Counter-Currents also offers paywall gift subscriptions. We need just five things from you:
your payment
the recipient's name
the recipient's email address
your name
your email address
To register, just fill out this form and we will walk you through the payment and registration process. There are a number of different payment options.
Notas
[1] Robert D. Putnam, "E Pluribus Unum: Diversity and Community in the Twenty-First Century," Scandinavian Political Studies, 30 (2007), p. 153.
[2] Tatu Vanhanen, Ethnic Conflicts Explained by Ethnic Nepotism (Stamford, Conn.: JAI Press, 1999).
[3] J. P. Rushton, "Ethnic Nationalism, Evolutionary Psychology, and Genetic Similarity Theory," Nations and Nationalism 11 (2005): 489–507.
[4] Nancy Segal, Born Together — Reared Apart: The Landmark Minnesota Twin Study (Cambridge: Harvard University Press, 2012).
[5] Heidi Ledford, "When Kissing Cousins are Good for Kids," Nature, February 7, 2008.
[6] Marie Helweg-Larsen, "Why Denmark Is the Happiest Country," Live Science, March 30, 2018.
[7] Genetics Society of America, "Genomic Study of High School Students from Across Denmark Reveals Remarkable Genetic Homogeneity," Science Daily, October 11, 2016.