Manifesto del Nazionalismo Bianco:
Capitolo 12, Politica, metapolitica, ed egemonia
Greg Johnson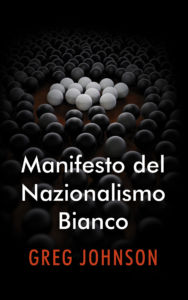 3,329 parole
Parte 13 di 16 (Parte 1, Parte 12, Parte 14)
"Il sentimento pubblico è tutto. Con il sentimento pubblico, nulla può fallire; senza di esso nulla può invero avere un qualche successo. Di conseguenza, colui che plasma il sentimento pubblico va più in profondità di chi fa statuti o pronuncia decisioni."—Abraham Lincoln
Epitteto apre il suo Manuale sullo Stoicismo con una distinzione essenziale: "Alcune cose sono in nostro potere, altre non lo sono." La saggezza sta nel distinguere le due. Questo si applica alla vita individuale, ma anche alla politica. Lo scopo del movimento nazionalista bianco è quello di conseguire il potere di riplasmare la società. Ma questo non è in nostro potere oggi. Per ottenere il potere che vogliamo dobbiamo usare il potere che già abbiamo.
Possiamo chiamare le cose che non riusciamo a controllare condizioni sociali. Le cose che possiamo controllare sono le nostre azioni. Le condizioni sociali nel mondo anglo-americano e in Europa occidentale sono molto meno favorevoli alle politiche del Nazionalismo bianco di quanto lo siano quelle in Europa centrale e dell'est. Ma queste condizioni possono cambiare drasticamente e imprevedibilmente. Dobbiamo quindi fare tutto ciò che è in nostro potere per costruire il nostro movimento, in modo da essere pronti qualora circostanze nuove ci offrissero la possibilità di fare progressi.
I nostri nemici hanno più risorse economiche e più potere di coercizione di qualsiasi altro regime nella storia, ma governano principalmente per mezzo della propaganda e di altre forme di potere morbido. Le loro più grandi debolezze sono idee false e valori decadenti che comportano conseguenze terribili. Queste catastrofi e i tentativi di nasconderle, giustificarle e sottrarsi a ogni responsabilità stanno erodendo la loro credibilità. I nostri nemici sono anche incredibilmente cinici, corrotti, degenerati e francamente ridicoli.
Le nostre forze e debolezze sono quasi un riflesso di quelle dei nostri nemici. Non abbiamo le loro risorse economiche e il loro potere di coercizione. Il nostro più grande vantaggio è che incarniamo una visione del mondo veritiera e valori sani che offrono soluzioni reali per i problemi della diversità e del declino demografico dei bianchi; godiamo anche della credibilità che viene con il dire la verità. Siamo anche molto più idealisti dei nostri avversari (per quanto al momento il nostro movimento non sia esente da cinismo, corruzione, degenerazione e buffonaggine). In breve, non possiamo mai battere i nostri nemici sul piano economico. Non possiamo mai sconfiggerli in un combattimento armato. Ma possiamo batterli nella battaglia delle idee.
La nostra più grande opportunità viene dalla dipendenza del sistema dalla propaganda, poiché internet e le nuove tecnologie informatiche adesso permettono ai nazionalisti bianchi di produrre e distribuire contro-propaganda di alta qualità a prezzi sempre più bassi. Stiamo cambiando le idee delle persone e il sistema non ha modo per ricambiarle.
Negli Stati Uniti tutti i successi dal movimento nazionalista bianco sono stati conseguiti sul livello metapolitico più che politico. Il termine "metapolitica" indica le condizioni non politiche per il cambiamento politico. Per assicurare queste condizioni, dobbiamo impegnarci (1) nell'educazione e (2) nell'organizzazione di una comunità. Educazione significa difendere l'idea di un nuovo ordine politico, e creare dei media per promuovere questo messaggio. Organizzazione di una comunità significa creare una vera comunità che vive secondo i nostri principi.
Le idee metapolitiche di base comprendono temi legati all'identità (chi siamo noi e chi sono gli altri?), alla morale (quali sono i nostri obblighi verso noi stessi, le nostre nazioni, la nostra razza, e altre nazioni e razze?), e ad aspetti pratici (come possiamo creare patrie bianche?). Questo libro non è altro che un saggio di metapolitica.
Le istituzioni e le comunità che esercitano un'influenza nella sfera politica sono anch'esse metapolitiche. Comprendono istituzioni educative e religiose, i media di informazione e di intrattenimento, lobby etniche ed economiche organizzate e congreghe segrete che non devono rendere conto a nessuno – il cosiddetto "Stato profondo".
Per capire come la metapolitica plasma la politica, è necessario fare una distinzione tra "potere duro" e "potere morbido". Il potere duro è il potere politico, che, in ultima istanza, si basa sulla forza. Il potere morbido è il potere metapolitico, che influenza la politica in due modi: le idee metapolitiche plasmano le idee delle persone in merito a ciò che è politicamente possibile e desiderabile. Le organizzazioni metapolitiche plasmano le politiche, pur restando al di fuori della sfera politica.
Se il potere politico nasce in fondo dalla minaccia delle armi, la metapolitica determina chi sarà a puntare queste armi, a chi saranno mirate, e perché. Se il potere politico è un potere "duro", perché in fondo coincide con la forza, l'egemonia metapolitica è un potere "morbido" che infondo coincide con la persuasione. Quest'ultima, ovviamente, non consiste solo nell'argomentare razionalmente, ma anche nella manipolazione emotiva e nell'uso della carota e del bastone sul piano economico, che comprende la semplice corruzione e il ricatto.
Una delle distinzioni essenziali tra centri di potere duri e morbidi è l'idea dell'assunzione di responsabilità. Il potere politico duro è tenuto, almeno in teoria, a rispondere al popolo. In ultima istanza, l'assunzione di responsabilità politica significa che le persone che prendono decisioni politiche devono essere note al pubblico e possono essere punite se violano la sua fiducia.
L'esercizio del potere morbido non comporta la stessa trasparenza o assunzione di responsabilità. Il potere morbido permette che i destini delle nazioni vengano plasmati da individui le cui identità e le cui agende sono oscure e che, essenzialmente, non sono tenuti a rispondere delle conseguenze delle loro azioni. Anzi, spesso essi sono degli stranieri, senza legami o vincoli di fedeltà alle nazioni che manipolano.
Un altro termine per il potere debole metapolitico è "egemonia". La parola greca hegemonia significa leadership, dominazione, o governo esercitato a distanza. Egemonia significa controllo remoto. Nello specifico, per gli antichi greci l'egemonia indicava la leadership imperiale o federale, in cui un hegemon governava altri Stati per quanto riguarda gli affari esteri e militari, lasciando gli affari interni in mano agli Stati stessi. Per il comune cittadino, quindi, l'egemonia si manifesta come una forma di potere distante, indiretta, mediata e "morbida".
L'egemonia può prendere anche forme intellettuali e culturali. Può dominare la sfera politica, plasmando i valori e le idee che tracciano i confini e gli obiettivi del dibattito e delle attività politiche. Ad esempio, l'egemonia delle idee anti-bianche e multiculturaliste nell'America di oggi significa che non importa veramente quale partito detiene il potere, poiché il potere verrà comunque usato contro gli interessi dei bianchi. Ma è anche possibile il contrario: se le idee nazionaliste bianche conseguono l'egemonia culturale, non importerà più quale partito detiene il potere politico, poiché per tutti i partiti gli interessi dei bianchi saranno sacrosanti.
La metapolitica e l'egemonia sono concetti chiave per capire le differenze tra la Vecchia Sinistra e la Nuova Sinistra – ma anche tra la Vecchia Destra e la Nuova Destra. Per Vecchia Sinistra intendo il bolscevismo. Per Vecchia Destra intendo il nazionalsocialismo, il fascismo e simili regimi sviluppatisi nel periodo tra le due guerre. La Vecchia Destra emerse come reazione alla Vecchia Sinistra. La Vecchia Sinistra cercò di imporre il comunismo attraverso il partito unico e lo Stato totalitario, utilizzando il terrorismo e il genocidio come strumenti politici. Come una persona potrebbe portare un coltello ad un combattimento con i coltelli, così la Vecchia Destra ha utilizzato le armi predilette della Vecchia Sinistra per resisterle. La Vecchia Destra ha combattuto la violenza con la violenza, il potere politico duro con il potere politico duro.
La Nuova Sinistra – il miglior esempio della quale è la Scuola di Francoforte – ha sostituito la politica con la metapolitica, il totalitarismo duro della Vecchia Sinistra con il totalitarismo morbido dell'egemonia culturale di Sinistra. La Nuova Sinistra ha capito che è possibile imporre i valori di Sinistra senza una rivoluzione violenta e uno Stato totalitario guidato da un partito, semplicemente assumendo il controllo dell'educazione e della cultura. Si può conseguire un'egemonia sociale totale ma mantenere l'illusione della libertà e del pluralismo, assicurandosi che tutte le correnti culturali e i partiti politici avversari adottino gli stessi valori della Sinistra, dissentendo solo su questioni secondarie.
La Nuova Sinistra ha riscosso un ampio successo. Oggi viviamo in una società totalitaria morbida di Sinistra, che Jonathan Bowden[1] ha descritto come un'"oligarchia di Sinistra", un sistema di diseguaglianze economiche e politiche diffuse in cui tutti blaterano slogan di Sinistra.
Così come la Vecchia Destra portava pistole a una sparatoria, così la Nuova Destra deve portare idee a una battaglia di idee. Dobbiamo demolire l'egemonia delle idee anti-bianche e sostituirle con una contro-egemonia di idee pro-bianchi. Dobbiamo creare le nostre organizzazioni metapolitiche – nuovi media, nuove istituzioni educative e nuove forme di comunità – che possano combattere e sostituire quelle in mani anti-bianchi. Dobbiamo combattere idee cattive con idee migliori, la sovversione istituzionale con il rinnovo istituzionale.
L'approccio metapolitico è inoltre commisurato alle nostre forze. Le ragioni morali, scientifiche e storiche a sostegno del Nazionalismo bianco non sono mai state così forti, anche se ci mancano le risorse economiche e organizzative, oltre al potere politico. I nostri nemici invece non sono mai stati così ricchi, ben organizzati e politicamente potenti. Ma al contempo non sono mai stati così deboli sul piano morale, scientifico e storico.
I due modelli politici che vanno per la maggiore all'interno della comunità nazionalista bianca sono inutili per la lotta metapolitica: intendo il libertarismo e le organizzazioni nazionaliste bianche strutturate sul modello della Vecchia Destra, che ora chiamiamo Nazionalismo bianco 1.0. Entrambi questi approcci tendono a vedere la politica semplicemente come una questione di potere duro. Tendono anche a ignorare o sottovalutare il ruolo del potere morbido.
I libertari si oppongono all'esercizio del potere duro da parte dello Stato, che in principio deve rispondere per quanto riguarda il bene comune, mentre accettano tranquillamente forme di potere delle quali nessuno è tenuto a rispondere, purché ad esercitarle siano dei privati. I libertari si oppongono alla censura governativa ma accettano tranquillamente la censura promossa da organizzazioni private come la Anti-Defamation League e il Southern Poverty Law Center, che impongono alle istituzioni condizioni di servizio e di impiego politicamente corrette e stilano liste di dissidenti che i social media, le piattaforme per la raccolta fondi, i fornitori di web-hosting e le aziende di servizi finanziari sono tenuti a zittire. Un libertario obietterà al dominio totale dei media ebraici solo se i conti non tornano. Per il resto, è tutto "volontario". Tuttavia, ci si può aspettare che i libertari si oppongano a ogni intervento governativo per fermare la censura e il deplatforming aziendali. Quindi il libertarismo non solo rende le persone cieche dinanzi al potere morbido, ma si oppone a ogni tentativo di utilizzare il potere governativo per ridurlo.
Quanto agli emulatori contemporanei della Vecchia Destra, essi trascorrono il proprio tempo immaginandosi scenari di guerra razziale in cui partiti armati rivoluzionari sconfiggono il governo degli Stati Uniti, uno scenario narrato nei romanzi di William Pierce[2] e Harold Covington.[3] I tipi più impazienti e asociali a volte decidono di commettere stragi armate. Se i comunisti e gli anarchici giocano a fare i bolscevichi, i seguaci della Vecchia Destra giocano a fare i nazisti, con tanto di elmetti e scudi. Sebbene le ragioni intellettuali e morali a favore del Nazionalismo bianco non siano mai state così forti e sebbene quelle a favore del multiculturalismo non siano mai state così deboli, i nazionalisti bianchi non potrebbero mai sconfiggere gli eserciti, le polizie o persino le guardie giurate delle società moderne in uno scontro armato. È il non plus ultra della follia strategica abbandonare i nostri punti di forza più grandi, rifiutandoci di attaccare il nemico dove è più debole, per attaccarlo invece sul livello del potere duro, dove il nemico è più forte e noi siamo più deboli.
Questo non significa che oggi non ci sia spazio per l'attivismo di strada, ma questo va inteso come attività metapolitica e come forma di propaganda, non come battaglia per il controllo delle strade. Gli esempi migliori di questo approccio all'attivismo sono il movimento identitario in Europa e l'American Identity Movement negli Stati Uniti. La politica vera e propria verrà dopo, una volta che il lavoro metapolitico preliminare è stato compiuto.
Se concepiamo il Nazionalismo bianco come una forma di politica senza metapolitica – come una semplice lotta per il potere politico, condotta a prescindere dal sostegno del popolo – ci mettiamo nel ruolo di un esercito invasore o di un partito rivoluzionario impopolare che cerca di conquistare lo Stato e di imporre la propria volontà sul popolo. Questa è la trappola del modello della Vecchia Destra.
L'estremo opposto è rappresentato dalla metapolitica senza politica, ma a dire il vero c'è qualche possibilità che questo approccio funzioni. Se i nazionalisti bianchi dovessero conseguire una completa egemonia nel campo metapolitico, gli interessi dei bianchi diventerebbero sacrosanti e le idee anti-bianche anatema. In una situazione di questo tipo, i nazionalisti bianchi non avrebbero bisogno di organizzarsi come partito politico per conquistare lo Stato, perché avrebbero già conquistato l'opinione pubblica e tutti i partiti politici esistenti sarebbero di fatto partiti nazionalisti bianchi, perché promuoverebbero gli interessi dei bianchi.
In una società di questo genere, si discuterebbe ancora di aborto e di tasse, ma sarebbero discussioni tra soli bianchi. Non ci sarebbe la possibilità di allearsi con non-bianchi per ottenere vantaggi politici a breve termine a scapito della nostra gente e la degradazione e la distruzione della nostra razza non rientrerebbero più tra le possibili prospettive politiche. Francamente, per la maggior parte di noi questo sarebbe già un livello di "utopia bianca" sufficiente.
In pratica, ovviamente, la via politica al potere e quella metapolitica operano in tandem. Anche una conquista armata da parte di un partito rivoluzionario presupporrebbe la metapolitica come mezzo per creare il consenso politico all'interno del partito stesso. E anche se il Nazionalismo bianco diventasse il comune sentire di tutta la società, si cercherebbe di rendere questa vittoria permanente provando a prendere controllo del governo e delle altre istituzioni, e di espellere i non-bianchi da ogni posizione di potere e di influenza.
Come può un fenomeno per ora marginale come la politica identitaria bianca diventare un fenomeno di massa? I nazionalisti bianchi discutono spesso dei relativi vantaggi e svantaggi degli approcci "avanguardisti" alla politica rispetto a quelli "di massa". Gli avanguardisti credono che dobbiamo portare il pubblico ad abbracciare le nostre posizioni. I "fautori dell'approccio di massa" vogliono rendere le nostre posizioni più vicine a quelle del pubblico.
Per rendere le nostre idee un fenomeno più di massa possiamo fare due cose. Possiamo cambiarne la sostanza, o possiamo cambiarne lo stile, ossia il modo in cui le comunichiamo. Ovviamente, è controproducente cambiare la sostanza delle nostre idee per conformarci alle tendenze dominanti. Il senso del nostro movimento, infatti, è cambiare le tendenze dominanti per farle conformare alle nostre idee. Gli avanguardisti hanno ragione su questo.
Ma sebbene i nostri principi fondamentali debbano rimanere fissi e non negoziabili, dobbiamo essere disposti a essere diplomatici, flessibili e pragmatici nei mezzi con i quali li comunichiamo, se speriamo di convincere un numero quanto più grande possibile dei nostri. In questo, dobbiamo imparare dai fautori dell'approccio di massa.
Ci sono, secondo me, quattro assoluti politici sui quali i nazionalisti bianchi non possono fare compromessi:
Gli europei costituiscono una razza distinta, la razza bianca. Essere francese o tedesco o svedese o greco o italiano o irlandese significa anche essere bianco. La bianchezza è una condizione necessaria per far parte di qualsiasi nazione europea. Quindi nessuna forma non razziale di nazionalismo liberale, linguistico, culturale o religioso è sufficiente per difendere i popoli europei.
La razza bianca è sotto minaccia di estinzione biologica e rispetto a questo qualsiasi altra questione politica è una distrazione di poco conto. Inoltre, l'estinzione dei bianchi è il risultato prevedibile di certe politiche. Non ci troviamo quindi a fare i conti semplicemente con l'estinzione, ma con il genocidio. Solo se riconosciamo la natura assoluta e, in ultima istanza, politica di questa minaccia possiamo definire una vera soluzione e creare il senso di serietà e urgenza morale per implementarla.
L'unica soluzione sostenibile rispetto alla minaccia dell'estinzione dei bianchi è il Nazionalismo bianco: la creazione di Patrie bianche omogenee per tutti i popoli bianchi, che comporta la necessità di spostare confini e persone.
Gli ebrei sono un popolo distinto e il loro posto è nella propria P,atria. Quest'ultimo punto è un'ovvia implicazione del principio etnonazionalista, ma dev'essere formulato esplicitamente, perché gli ebrei vogliono esistere sia all'interno di un etnostato, sia come diaspora. La comunità ebraica organizzata è anche tra i maggiori architetti delle politiche che vogliamo cambiare e tra i maggiori ostacoli al tentativo di correggere queste politiche.
Come possono i nazionalisti bianchi cambiare la società bianca nel suo complesso? Bisogna persuadere quanti più dei nostri è possibile dei punti appena elencati. Bisogna poi mobilizzarli per cambiare l'ordine politico.
Per persuadere quanti più bianchi possibile bisogna raggiungere quanti più bianchi possibile. Bisogna convincere bianchi di ogni categoria: di ogni età, classe sociale, religione, gruppo etnico, gruppo d'interesse, sottocultura – tutti. Bisogna tenere conto della comunità bianca in tutta la sua diversità. Bisogna creare una versione del Nazionalismo bianco che abbracci la nostra gente in tutta la sua diversità, che interagisca con la nostra gente e la persuada in tutta la sua diversità, e che infine porti verso di noi la società bianca nel suo complesso.
Sembra impossibile, ma sappiamo che non lo è, perché le cose erano già così in tempi recenti. Non serve andare tanto indietro nella storia di qualsiasi Paese europeo per scoprire che le idee che promuoviamo oggi erano un tempo dominanti.
Inoltre, il momento storico non è mai stato tanto ricettivo alle politiche identitarie bianche. Più che mai in passato, la maggior parte delle persone stanno rivolgendosi a noi in cerca di risposte. Bisogna quindi creare nuove piattaforme, nuovi rappresentanti e nuovi messaggi per cercare di raggiungere e convertire queste persone. E bisogna farlo ora, prima che questo momento ci sfugga.
Cosa possiamo fare, dunque, per conseguire tutto questo? Come possiamo racchiudere un'impresa così immensa e varia all'interno di un solo movimento?
Per rispondere a queste domande, bisogna distinguere tra organizzazioni gerarchiche e reti sociali non gerarchiche. Il movimento nazionalista bianco oggi comprende molte organizzazioni esistenti o futuribili, ognuna con la sua gerarchia interna: leader e sostenitori, responsabili e dipendenti. Ma queste organizzazioni non sono il movimento. Sono solo nodi in una vasta rete non gerarchica di organizzazioni e individui che formano il movimento vero e proprio.
Questo movimento non è stato creato e non è guidato da qualche mente superiore, ma è nato dall'unione di molte voci indipendenti che hanno creato piattaforme nuove o colonizzato piattaforme esistenti. Inoltre, la crescita del nostro movimento è legata più ai fallimenti del multiculturalismo che ai nostri sforzi di propaganda e organizzazione. Gli eventi stanno promuovendo la nostra causa più di quanto lo stiamo facendo noi stessi.
Di nuovo, dobbiamo sempre ricordarci che alcune cose sono in nostro potere, mentre altre non lo sono. Nessuno di noi ha il potere di organizzare il movimento dall'alto. Ma alcuni di noi hanno il potere di aiutare il movimento a prosperare dal basso, se riusciamo a identificare e adottare regole di condotta che aiutino il movimento ad accrescere il suo potere e la sua influenza, al punto da renderlo in grado di cambiare il mondo. Questo sarà l'argomento del prossimo capitolo.
*  *  *
Counter-Currents has extended special privileges to those who donate $120 or more per year.
First, donor comments will appear immediately instead of waiting in a moderation queue. (People who abuse this privilege will lose it.)
Second, donors will have immediate access to all Counter-Currents posts. Non-donors will find that one post a day, five posts a week will be behind a "paywall" and will be available to the general public after 30 days.
To get full access to all content behind the paywall, sign up here:
Paywall Gift Subscriptions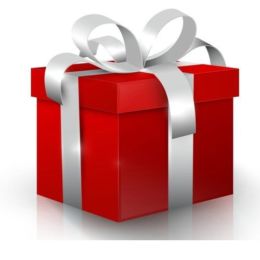 If you are already behind the paywall and want to share the benefits, Counter-Currents also offers paywall gift subscriptions. We need just five things from you:
your payment
the recipient's name
the recipient's email address
your name
your email address
To register, just fill out this form and we will walk you through the payment and registration process. There are a number of different payment options.
Note a piè di pagina
[1] Jonathan David Anthony Bowden (1962 – 2012) è un intellettuale della Destra radicale inglese che ha espresso la sua visione del mondo elitaria e nicciana in numerosi libri e articoli. Legato in gioventù a circoli conservatori, divenne in seguito l'addetto alla cultura del British National Party, dai cui ranghi fuoriuscì nel 2007. [n.d.T.]
[2] William Luther Pierce III (1933-2002) è il fondatore dell'organizzazione di ispirazione neonazista National Alliance. Sotto lo pseudonimo di Andrew Macdonald ha pubblicato due romanzi molot controversi, Hunter e The Turner Diaries. [n.d.T.]
[3] Harold Covington (1953-2018) è un attivista della Destra radicale americana e il fondatore del Northwest Front, un'organizzazione che promuove la creazione di uno Stato sovrano per bianchi nel nord-ovest degli Stati Uniti. Ha scritto diversi romanzi che descrivono scenari di guerra razziale in America. [n.d.T.]