Manifesto del Nazionalismo Bianco:
Capitolo 11, Un'utopia Bianca
Greg Johnson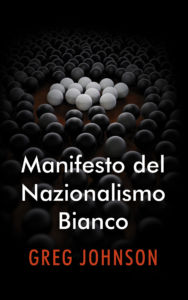 2,618 parole
Parte 12 di 16 (Parte 1, Parte 11, Parte 13)
". . . la Costituzione degli Stati Uniti non costituisce una seria minaccia per la nostra forma di governo."—Joseph Sobran
Una delle obiezioni più comuni sollevate anche da persone che per lo più sono d'accordo con noi è che il Nazionalismo bianco sia utopistico.
La parola utopia, che letteralmente significa nessun luogo, si riferisce a una forma di governo che non si trova in nessun luogo sulla terra e che potrebbe essere impossibile da realizzare. Per la stragrande maggioranza dei bianchi che si potrebbero portare dalla nostra parte, l'utopismo squalifica automaticamente qualsiasi ideologia politica; la piccolissima minoranza di persone attratte da visioni utopistiche altisonanti e apparentemente impossibili sono quasi tutte di Sinistra e la maggior parte di esse sono nemiche implacabili dell'autodeterminazione dei bianchi. Quindi, appropriarsi dell'etichetta utopistico è controproducente al massimo.
Per fortuna, non c'è bisogno per noi di chiuderci nell'angolo dell'utopismo, perché l'etnostato oggi non è una semplice astrazione. Ci sono già etnostati di fatto sul nostro pianeta: la Polonia e il Giappone, ad esempio, sono quasi del tutto razzialmente ed etnicamente omogenei, e rifiutano regolarmente proposte di aprire i loro confini all'immigrazione di massa. La piccolissima Estonia, per quanto afflitta da una grossa popolazione che discende da coloni russi, è un etnostato di diritto, giacché la sua costituzione afferma esplicitamente che lo scopo primario dello Stato estone è la preservazione del popolo estone per tutto il tempo a venire.
Negli Stati Uniti, sappiamo esattamente che aspetto avrebbe una società bianca omogenea e come sarebbe viverci, perché ci sono innumerevoli posti senza non-bianchi, o dove i non-bianchi sono così pochi che non alterano le norme e il funzionamento della società bianca. Queste comunità comprendono molti dei sobborghi e delle località vacanziere preferiti dalle nostre élite anti-bianche. Queste "utopie bianche" sono una realtà e compaiono regolarmente nella classifica dei posti migliori dove vivere in America. L'obiettivo del Nazionalismo bianco è un Aspen, Chappaqua, o Martha's Vineyard per tutti.
Inoltre, molti americani d'oggi sono abbastanza anziani da ricordarsi di un'epoca in cui il tipo di leggi e di politiche auspicate dai nazionalisti bianchi erano già in vigore: da leggi sull'immigrazione progettate per preservare la maggioranza bianca, a leggi contro il meticciato per conservare la purezza razziale; da leggi eugenetiche per migliorare le generazioni future, alla deportazione di massa degli invasori messicani dagli Stati di confine. Queste cose non sono fantasie utopiche. Sono già avvenute. Anzi, alcune di queste leggi sembrano persino troppo radicali per i nazionalisti bianchi di oggi.
Quindi il primo passo per creare un'America nazionalista bianca è quello di rispolverare tali leggi e politiche e di implementarle di nuovo. L'America potrebbe ridiventare una società normativamente bianca domani. È solo una questione di volontà. E una volta che questa decisione è stata presa, possiamo adottare e migliorare delle politiche già ben collaudate per compiere la transizione dal multiculturalismo all'etnostato bianco. Questo processo potrebbe richiedere cinquant'anni. Ma ce la potremmo prendere comoda, perché i bianchi inizierebbero a godere di enormi benefici psicologici oggi stesso nel sapere che la propria gente ha di nuovo un futuro.
L'etnostato non è un'utopia. Sappiamo che gli etnostati sono possibili, perché sono attuali. La vera utopia è il paradiso multiculturale e multirazziale, dove la diversità è una fonte di forza, e non di alienazione, inefficienza, odio e violenza. Il perseguimento dell'utopia multiculturale sta trasformando ampie parti del mondo bianco in distopie. Paragonato al multiculturalismo, il Nazionalismo bianco è una forma sobria e laboriosa di realismo politico.
Quindi, se l'etnostato è una vera possibilità, in quanto nazionalisti bianchi non siamo tenuti forse a enunciare esattamente che tipo di società sarà? Sarà capitalista o socialista? Sarà democratica o autoritaria? Il parlamento avrà una camera o due? E la bandiera come sarà?
Molti nazionalisti bianchi rifuggono domande di questo tipo: e a ragione.
Primo: è prematuro fare domande del genere. Potrebbero volerci generazioni per avere degli etnostati in Nord America; oltretutto, il compito di definire le istituzioni toccherà a queste generazioni future. Sembra arrogante voler decidere per loro.
Secondo: è ingenuo pensare che ci sia una sola risposta giusta a queste domande. La storia dimostra che nelle società bianche è esistita una varietà incredibile di regimi politici. Popoli bianchi diversi sono attratti da forme di governo diverse. Un etnostato scandinavo potrebbe essere molto più socialistico di uno americano, ma entrambi potrebbero essere votati alla sopravvivenza e alla prosperità dei propri cittadini.
Terzo: è d'obbligo per il Nazionalismo bianco come movimento unire quanti più bianchi è possibile intorno all'idea di etnostato. Ma cercare di imporre una conformità di opinioni riguardo ai dettagli dell'etnostato è il modo più veloce per fomentare il conflitto tra nazionalisti bianchi. Quindi quanto più specifiche sono le nostre proposte riguardo all'etnostato, tanto meno è probabile che riusciremo mai a conseguirne uno.
Quarto: queste domande rivelano troppa fiducia nelle istituzioni e nelle leggi e troppo poca nella nostra gente. I bianchi hanno una capacità di creare società decenti, a prescindere dal tipo di sistema politico ed economico adottato. Per contro, come la storia dell'Africa post-coloniale mostra chiaramente, anche le costituzioni più lungimiranti non possono assicurare il buon governo se il popolo non ne è all'altezza. Quindi la cosa più importante da fare per le nazioni bianche è riprendere controllo della propria demografia e del proprio destino. Una volta che questo è avvenuto, possiamo semplicemente confidare nel fatto che il talento bianco per l'autogoverno fornirà tutta una serie di modelli politici praticabili.
Tuttavia, per quanto convincenti possano essere questi argomenti, i nazionalisti bianchi devono in ogni caso fornire almeno alcune specifiche. Il Nazionalismo bianco non si realizzerà mai a meno che riusciamo ad attrarre quanti più bianchi possibili alla nostra causa. Ma se non offriamo loro alcuna proposta concreta, stiamo di fatto chiedendo alla nostra gente di darci carta bianca, e giustamente la maggior parte delle persone si tirerà indietro dinanzi a questa prospettiva.
Concentrandoci sugli Stati Uniti, ad esempio, i nazionalisti bianchi devono adottare le seguenti politiche per trasformare l'America in un etnostato.
Primo: dobbiamo chiudere i confini agli immigrati non bianchi.
Secondo: dobbiamo rimpatriare nelle loro terre ancestrali tutti gli immigrati arrivati dal 1965 e i loro discendenti.
Terzo: dobbiamo gestire le popolazioni non bianche presenti da prima del 1965 offrendo loro, ad esempio, riserve autonome, etnostati indipendenti, o la possibilità per loro di insediarsi nelle proprie terre ancestrali.
Quarto: dobbiamo creare delle barriere contro il mescolamento razziale. Ovviamente, la miglior politica contro il meticciamento è la creazione di una Patria bianca. Ma poiché è impossibile prevenire ogni contatto interrazziale – a causa del turismo e del commercio, ad esempio – abbiamo anche bisogno di forti norme sociali o persino di leggi per dissuadere dal meticciamento.
Quinto: un etnostato deve istituire politiche a favore della famiglia. Dobbiamo ripristinare i ruoli di genere fondati sulla biologia e consacrati dalla tradizione: gli uomini come protettori e sostenitori della famiglia, le donne come madri e creatrici di comunità. Ma dobbiamo anche far sì che uomini di ogni classe sociale e livello economico possano permettersi di possedere una casa e mantenere una moglie e dei figli.
Sesto: dobbiamo adottare il protezionismo e altre politiche pro-occupazione per promuovere il ritorno di lavori manifatturieri ben retribuiti in America.
Settimo: dobbiamo riformare il sistema educativo, il mondo della cultura e i media per depurarli dalla propaganda anti-bianchi e per trasferire le conoscenze, capacità e virtù necessarie per permetterci di prosperare come individui e per perpetuare la nostra civiltà.
Al di là di queste politiche specifiche, possiamo anche prevedere alcune caratteristiche delle future società ispirate al Nazionalismo bianco perché si riscontrano già nel movimento nazionalista bianco oggi.
Ad esempio, il movimento del Nazionalismo bianco è pluralistico dal punto di vista religioso, quindi una società nazionalista bianca sarà pluralistica e tollerante in materia religiosa.
Il movimento del Nazionalismo bianco permette la partecipazione civica delle donne, quindi questa sarà anche una caratteristica della società che creeremo in futuro.
Infine, il movimento Nazionalista bianco rifiuta l'idea borghese che i valori più alti sono il benessere materiale, la sicurezza e una vita lunga, poiché questi valori rendono le persone schiave del sistema anti-bianco che ci governa. Così, quando avremo creato una società nazionalista bianca, non permetteremo mai ai valori borghesi di eclissare l'idealismo razziale.
Tutte le politiche del Nazionalismo bianco richiedono un intervento governativo. Non si realizzeranno semplicemente lasciando la gente in pace. Le tendenze che stiamo cercando di invertire sono state create da cattive politiche governative, e possono solo essere invertite attraverso politiche governative migliori. Per sua stessa natura, il Nazionalismo bianco è statalista più che libertario, collettivista più che individualista, illiberale più che liberale. Crediamo che vi sia un bene comune – la sopravvivenza e la prosperità della nostra gente – che può solamente essere promosso attraverso politiche governative e crediamo che ogniqualvolta interessi privati entrano in conflitto con il bene comune, dev'essere il bene comune ad avere la meglio.
Tutto ciò è ovvio. Quello che le persone vogliono sapere è quanto in là ci spingeremo con questo collettivismo e anti-liberalismo.
La mentalità politica dominante, specialmente negli Stati Uniti, è divisa tra la Sinistra (che non si fa problemi a usare il governo per promuovere politiche anti-bianchi) e la Destra, che tende a nutrire un'ingenua sfiducia nell'idea di governo in sé e un'ingenua fiducia nell'idea che l'ordine sociale possa emergere spontaneamente dal basso verso l'alto.
I nostri nemici a Sinistra non attaccheranno il nostro statalismo, ma attaccheranno i nostri obiettivi. I nostri nemici a Destra potrebbero persino condividere alcuni dei nostri obiettivi, ma attaccheranno il nostro statalismo e lo faranno associando il Nazionalismo bianco con le forme peggiori di totalitarismo: Stalin, Hitler, 1984 di Orwell, ecc.
La miglior risposta a questo tipo di argomento fantoccio sta nel mostrare che tutte le politiche che auspichiamo sono in qualche modo già esistite negli Stati Uniti negli ultimi cento anni, quando il nostro Paese era molto più libero e felice di quanto lo sia sotto l'attuale sistema multiculturale e politicamente corretto.
Anzi, per quanto la religione egalitaria dell'America abbia radici profonde, l'idea che la nazione americana sia stata fondata per promuovere l'eguaglianza di tutta l'umanità è una rappresentazione falsa, di Sinistra – come ho spiegato nei miei articoli Is White Nationalism Un-American? e What Is American Nationalism?[1] Gli americani, infatti, hanno avuto il buon senso di resistere all'egalitarismo razziale per gran parte della propria storia. La Dichiarazione di Indipendenza potrà anche affermare che "Tutti gli uomini sono stati creati uguali" – una semplice negazione della monarchia ereditaria, non un'affermazione generale dell'eguaglianza morale o fattuale dell'umanità – ma Thomas Jefferson, l'autore di queste parole, riteneva che per quanto i neri potessero avere gli stessi diritti inalienabili dei bianchi, le due razze non potessero vivere libere ed eguali all'interno della stessa società. Egli sosteneva quindi il rimpatrio in Africa degli schiavi emancipati.
La Dichiarazione, inoltre, non è un documento legale. La legge fondamentale di questa terra è la Costituzione, che non dice niente riguardo all'eguaglianza universale dell'uomo e non tratta i non-bianchi come parte del popolo americano.
Stando alla Costituzione, lo scopo del governo americano non è quello di promuovere i diritti umani per tutta l'umanità, ma assicurare il buon governo "per noi stessi e la nostra posterità". Quando il primo Congresso approvò il Naturalization Act del 1790, questa legge specificava che solo persone bianche e libere potevano diventare parte del popolo americano.
Gli Stati Uniti non permisero ai neri di diventare cittadini fino al 1869. Ai neri nati all'estero fu permesso solo nel 1870. Gli Indiani d'America che non vivevano nelle riserve acquisirono la possibilità di diventare cittadini nel 1868. La cittadinanza venne concessa a tutti gli indiani d'America solo con l'Indian Citizenship Act del 1924. L'immigrazione cinese iniziò negli anni quaranta del XIX secolo, ma fu vietata tra il 1882 e il 1943; fu solo nel 1898 che i cinesi nati in America ricevettero la cittadinanza. La naturalizzazione venne estesa a persone di origine cinese, filippina o indiana, così come a nativi e meticci di altre parti delle Americhe, solo nel 1940. Ma in tutti questi casi ci fu resistenza all'estensione della cittadinanza a non-bianchi. Probabilmente nessuna di queste leggi sarebbe passata, se fosse stato permesso al popolo di votarle direttamente. Inoltre, fino al 1965, le leggi americane sull'immigrazione erano progettate in modo tale da mantenere una larga maggioranza bianca, con un bilancio etnico basato sul censimento del 1890.
Una Patria libera e bianca è un diritto di nascita di ogni americano. E nonostante tutti gli errori e i compromessi ideologici, la maggior parte degli americani godettero di una patria bianca di fatto fino agli anni Sessanta. Ma questo diritto di nascita venne sottratto da capitalisti in cerca di manodopera a basso costo, da universalisti liberali che volevano salvare il mondo e da attivisti etnici ebrei che miravano a diluire la maggioranza bianca. I nazionalisti bianchi americani non sono degli utopisti. Vogliamo semplicemente ripristinare il diritto di nascita di ogni americano.
Il Nazionalismo bianco non è una mera possibilità astratta. Quello che propugniamo è già stato realizzato in passato. Spetta quindi ai sostenitori del multiculturalismo – che non ha mai migliorato alcuna società – l'onere di dimostrare che la propria visione porterà a qualcosa di diverso dall'inferno sulla terra per i bianchi.
Inoltre, nel richiedere ai nazionalisti bianchi di produrre delle costituzioni scritte si sta assegnando troppa importanza ai documenti scritti. La Costituzione americana è un capolavoro del pensiero politico; ma è davvero il fondamento del sistema politico americano? In realtà no. Il modo migliore per capire questa cosa è paragonare l'America e l'Inghilterra, che hanno culture, leggi e istituzioni politiche abbastanza simili. Eppure l'Inghilterra non ha alcuna costituzione scritta. Per contro, la Costituzione della Liberia, in vigore dal 1847 al 1980, era basata direttamente sulla Costituzione americana, eppure la cultura e il governo della Liberia assomigliano ben poco a quelli degli Stati Uniti.
Il fondamento del sistema di governo inglese non sta in un pezzo di carta, ma nel popolo e nelle sue tradizioni. Il sistema americano è simile a quello inglese perché è un'emanazione dello stesso popolo e delle stesse tradizioni. La Costituzione americana non è tanto il fondamento del sistema americano, quanto un tentativo di articolare e sintetizzare gli elementi principali della tradizione politica inglese e di quasi due secoli di evoluzione separata delle colonie americane. Il vero fondamento del sistema americano di governo sta in questa tradizione e nel popolo che l'ha creata e sostenuta.
Questa verità è stata oscurata dall'idea che la Costituzione è il fondamento del nostro sistema politico, per quanto anche i costituzionalisti più stretti ammettano che non si può interpretare la Costituzione senza far riferimento alle intenzioni dei suoi redattori e alla cultura dell'epoca. Inoltre, l'esempio della Liberia dimostra come la Costituzione di per sé non possieda alcuna potere magico di civilizzare. È impossibile  innestare con successo la Costituzione americana su di un popolo radicalmente diverso, con tradizioni di governo radicalmente diverse.
Che le costituzioni, sia scritte che non-scritte, siano relativamente impotenti è dimostrato dal fatto che quasi tutti i governi europei oggi hanno adottato politiche di sostituzione attraverso l'immigrazione: misure tanto perverse che nemmeno i più saggi legislatori del passato avrebbero mai potuto prevederle e proibirle. Anzi, sarebbero stati considerati pazzi se solo ne avessero menzionato la possibilità. Oltretutto, il genocidio dei bianchi è diventato una politica essenzialmente senza modificare le costituzioni scritte o non scritte delle società europee. Pergamene e istituzioni storiche non sono riuscite a fermare l'ascesa di regimi anti-bianchi. Ma, allo stesso modo, non possono fermare il ritorno di regimi pro-bianchi.
Tuttavia, affinché possano tornare dei regimi pro-bianchi, è necessario comprendere il vero fondamento del potere politico. Le costituzioni politiche dipendono interamente dalle persone che le interpretano e applicano. Le istituzioni politiche dipendono interamente dalle persone che le animano. Quindi la politica dipende da qualcosa che si trova al di fuori della politica, ossia la metapolitica, che sarà l'argomento del prossimo capitolo.
*  *  *
Counter-Currents has extended special privileges to those who donate $120 or more per year.
First, donor comments will appear immediately instead of waiting in a moderation queue. (People who abuse this privilege will lose it.)
Second, donors will have immediate access to all Counter-Currents posts. Non-donors will find that one post a day, five posts a week will be behind a "paywall" and will be available to the general public after 30 days.
To get full access to all content behind the paywall, sign up here:
Paywall Gift Subscriptions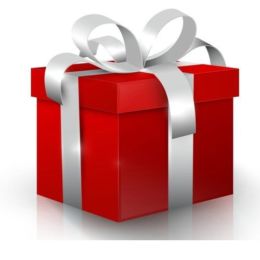 If you are already behind the paywall and want to share the benefits, Counter-Currents also offers paywall gift subscriptions. We need just five things from you:
your payment
the recipient's name
the recipient's email address
your name
your email address
To register, just fill out this form and we will walk you through the payment and registration process. There are a number of different payment options.
Note a piè di pagina
[1] Entrambri sono stati ristampati in Toward a New Nationalism.