Manifesto del Nazionalismo Bianco:
Introduzione
Greg Johnson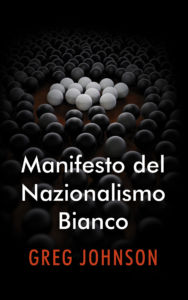 2,312 parole
Parte 1 di 16 (Parte 2)
English original here
Insegnante: Una società nella quale tutte le razze e le culture vivono assieme in pace e in armonia è appena oltre l'orizzonte.
Studente: Cos'è l'orizzonte?
Insegnante: Una linea immaginaria che si allontana quando ti avvicini.
Introduzione
Cosa fareste se domani mattina veniste a sapere di avere solo una settimana di vita — sette giorni e poi nessun futuro? Il mondo andrebbe avanti, ma senza di voi. All'inizio, la maggior parte delle persone si sentirebbe scioccata e triste. Alcune sprofonderebbero nella disperazione. Altre potrebbero persino scegliere di farla finita subito, piuttosto che aspettare. Ma per la maggior parte di noi, lo shock iniziale si esaurirebbe, e poi diremmo i nostri adii, metteremmo in ordine i nostri affari, e infine cercheremmo di capire come trascorrere il tempo che ci rimane.
Ovviamente, non avrebbe molto senso pensare troppo in avanti. Alcuni diventerebbero intensamente religiosi, nella speranza di prolungare in qualche modo la propria esistenza, ma la maggior parte delle persone probabilmente opterebbe per qualche forma di auto-gratificazione a breve termine. Le persone in genere non amano il proprio lavoro, quindi sceglierebbero di non trascorrere cinque dei sette giorni che restano loro sulla terra a lavorare, a prescindere da chi possa dipendere da loro. Potrebbero invece fumare, bere, mangiare cibo spazzatura, farsi di droghe pesanti, giocare d'azzardo, rimproverare gli altri, e persino commettere crimini senza timore di ripercussioni a lungo termine. Certamente, molte persone potrebbero resistere a queste tentazioni perché vorrebbero essere ricordate positivamente dalle persone che stanno lasciando. Tuttavia, ben pochi sono disposti a comportarsi con dignità e autocontrollo, o in maniera morale, senza ulteriori incentivi, come se questo fosse un fine in se stesso.
Immaginatevi ora che domani non solo voi ma tutto il genere umano riceva una condanna a morte. I telescopi hanno rivelato che un gigantesco asteroide è in rotta di collisione con la terra, un asteroide molte volte più grande dell'oggetto che secondo gli scienziati causò l'estinzione dei dinosauri. Se l'intero genere umano stesse per sparire, e se non ci fosse nessuno a trasmettere i nostri valori o a serbare il ricordo di noi dopo la nostra morte, allora indubbiamente ci sarebbe un vasto aumento di comportamenti edonisti, nichilistici e asociali. L'ordine sociale è sempre sotto minaccia da parte di una marmaglia criminale che dev'essere costantemente tenuta sotto controllo e soppressa dalla polizia. Quindi immaginatevi che cosa succederebbe in pochi giorni soltanto se questa popolazione dovesse aumentare di milioni di sconfortati nichilisti — e se i poliziotti e le guardie carcerarie incaricati di contenerli decidessero di non presentarsi al lavoro.
Le cose iniziano a degenerare nell'immediato presente, non appena le persone perdono ogni speranza nel futuro.
Cosa c'entra tutto questo con il Nazionalismo bianco? Il declino demografico dei bianchi è già a buon punto negli Stati Uniti. I bianchi sono passati dal rappresentare circa il 90% della popolazione americana nel 1965 al rappresentarne il 60% oggi, e in molti posti e per molte fasce d'età siamo già una minoranza. Si stima che la percentuale della popolazione bianca sarà al di sotto del 50% attorno al 2042. All'interno di una democrazia, questo inevitabilmente si traduce in una perdita di potere politico.
Voci autorevoli reputano il declino demografico dei bianchi inevitabile e lo accolgono come il trionfo della giustizia razziale. I multiculturalisti ci stanno prospettando un futuro arcobaleno in cui i bianchi sono una minoranza. Ma i bianchi stessi sono sempre più scettici. La Sinistra e i non-bianchi stanno già festeggiando come se fossimo nel 2042, apertamente compiacendosi del declino dei bianchi o addirittura della loro futura estinzione. Non vedono l'ora di poter danzare sulla tomba dell'America bianca. Sta diventando sempre più ovvio che queste persone ci odiano davvero. Se un americano bianco desidera vedere com'è la vita per una disprezzata minoranza, gli basta guardare il Sud Africa di oggi, che a sua volta è stato spacciato come nazione arcobaleno.
E i bianchi stanno recependo il messaggio. Nel sistema presente non abbiamo un futuro, e ci stiamo comportando di conseguenza. La perdita di speranza nel futuro è il denominatore comune a tutta una serie di patologie che stanno affliggendo gli americani bianchi. Dopo secoli di crescita costante, l'aspettativa di vita per i bianchi è in declino, qualcosa che ci aspetteremmo solo in tempi di guerre, carestie, epidemie o tracollo sociale.
Nel nostro caso, tuttavia, il tracollo è spirituale. Quando un popolo perde ogni speranza nel futuro, non ha senso andare all'università, sposarsi, mettere su famiglia, investire sui figli, creare progetti imprenditoriali, cercare di fare carriera, o pensare di contribuire in qualche modo alla società. Invece, ha senso darsi all'edonismo a breve termine: pornografia, videogiochi, alcool, droga, sesso occasionale, ecc. Sempre più persone non riescono a raggiungere la maturità, a prendere il via, a costruire relazioni, ad avere una vita. Di conseguenza, stiamo assistendo a una rapida crescita dei tassi di alienazione, solitudine, utilizzo di antidepressivi, overdosi, alcolismo e suicidio.
Non c'è motivo di pensare che i risultati del declino demografico dei bianchi saranno in qualche modo diversi negli altri Paesi bianchi.
Praticamente in ogni altro Paese bianco la classe dominante sta abbracciando il tipo di politiche che sono la causa del declino demografico dei bianchi: la distruzione della famiglia e la denigrazione della maternità; la promozione dell'edonismo e dell'egoismo; la diffusione  del multiculturalismo, del meticciato e della sostituzione razziale attraverso l'immigrazione; e il culto della "diversità", che altro non è se non un eufemismo per la sostituzione di bianchi con non-bianchi.
Se i bianchi non hanno futuro nel sistema presente, allora saranno semplicemente costretti a crearne uno nuovo. È questo l'obiettivo del Nazionalismo bianco. Per ridare un futuro al nostro popolo, servono una nuova visione politica e una nuova leadership politica.
Chi sono i nazionalisti bianchi? Sono bianchi che hanno deciso di avere nuovamente un futuro e che vogliono dare un futuro al resto del loro popolo. Riconoscono che il declino dei bianchi ha cause politiche e che quindi anche le soluzioni al problema sono politiche. Sono abbastanza maturi da capire che non possono risolvere questi problemi individualmente, ma che se un numero sufficiente di essi lavora assieme, può far cambiare rotta al mondo.
Il Nazionalismo Bianco è una forma di identitarismo bianco. Secondo una definizione minima, identitarismo bianco significa considerare se stessi, in quanto bianchi, membri di un gruppo etnico con interessi collettivi e difendere quegli interessi contro gruppi antagonisti nella sfera politica. Al momento, l'identitarismo bianco è il più grosso tabù politico nel mondo bianco. Così come i partiti dominanti — sia di Destra, sia di Sinistra — sono uniti nel loro impegno a promuovere il multiculturalismo e politiche identitarie per i non-bianchi, così sono uniti nella loro opposizione a qualsiasi politica identitaria per i bianchi.
L'identitarismo bianco può certamente esistere all'interno di una società multiculturale e multirazziale. Ad esempio, il "suprematismo bianco" è un ordine politico nel quale i bianchi impongono il proprio dominio e i propri standard su persone di razza diversa.
Nazionalismo bianco, tuttavia, non significa suprematismo bianco, poiché noi stiamo cercando di sostituire società multirazziali e multiculturali con Patrie razzialmente e culturalmente omogenee, che noi chiamiamo "etnostati". L'etnonazionalismo è un diritto universale di tutte le razze e di tutti i popoli. Nazionalismo bianco significa semplicemente il diritto di tutti i popoli bianchi a una patria sovrana. Riconosciamo che alcuni popoli potrebbero non voler esercitare questo diritto. Per altri, ad esempio piccole tribù primitive, potrebbe non essere possibile esercitarlo. Ma se un popolo sceglie l'autodeterminazione, nessuno ha il diritto di opporvisi.
Il Nazionalismo bianco è spesso mal interpretato o erroneamente rappresentato come un nazionalismo per bianchi generici, piuttosto che per specifici gruppi etnici bianchi. Ma non esistono bianchi generici. In questo mondo tutti i bianchi appartengono a specifici gruppi etnici. Persino il melting pot di una società coloniale come gli Stati Uniti non crea bianchi generici, ma nuove identità etniche: americani, canadesi, ecc. Nazionalismo bianco significa autodeterminazione per tutti i bianchi, e non solo per bianchi generici, così come salvare il rinoceronte significa salvare tutte le sottospecie di rinoceronte, e non qualche sorta di rinoceronte generico.
La mia tesi a sostegno del Nazionalismo bianco si basa sulla crisi demografica bianca. I bianchi di ogni Paese hanno tassi di natalità al di sotto del livello di sostituzione, ai quali spesso si aggiungono meticciato diffuso e immigrazione da parte di più fertili popolazioni non-bianche. Se queste tendenze non si arrestano, noi bianchi perderemo il controllo delle nostre Patrie storiche e infine cesseremo di esistere come razza separata.
Tutte le maggiori cause di estinzione biologica si applicano ai bianchi di oggi e, poiché queste cause di estinzione sono il risultato di politiche ben precise, ha senso parlare non solo di estinzione dei bianchi, ma di genocidio dei bianchi. Questi sono gli argomenti dei capitoli 2 e 3 sull'Estinzione dei bianchi e sul Genocidio dei bianchi.
Per fermare il genocidio dei bianchi, occorre cambiare le politiche che lo stanno promuovendo. Dobbiamo sostituire i nostri leader prima che essi sostituiscano noi. Poi dobbiamo creare Patrie bianche con politiche nataliste, in modo che la nostra razza possa sopravvivere e tornare a prosperare in tutta la sua diversità genetica e culturale. In poche parole, quello che ci serve è il Nazionalismo bianco. Questo è l'argomento del capitolo 4, Porre fine al genocidio dei bianchi.
Chiaramente, l'estinzione dei bianchi è un pericolo a lungo termine. Ma molti orrori ci aspettano in un futuro prossimo se non arrestiamo il declino demografico dei bianchi. Questo è l'argomento del capitolo 5, Nel breve periodo.
Per creare o ristabilire etnostati bianchi, gruppi diversi che condividono lo stesso territorio si devono separare. Questo significa spostare confini e persone. Nel capitolo 6, Il ripristino di Patrie bianche, sostengo che il processo di separazione razziale, ciò che i nostri nemici vorranno stigmatizzare come "pulizia etnica", non dovrà essere rapido, violento o disumano.
Nel capitolo 7, L'etnostato, chiarisco meglio il concetto di etnonazionalismo e immagino un'alternativa etnonazionalista alla globalizzazione.
Nella seconda parte, Concetti base, chiarisco cinque idee fondamentali. Il capitolo 8, Bianchezza, affronta alcune obiezioni all'idea stessa di identità bianca. Il capitolo 9, Suprematismo, affronta la distinzione tra Nazionalismo bianco e suprematismo bianco. Il capitolo 10, Cosa c'è che non va con la diversità?, spiega perché la diversità è un problema per qualsiasi società. Qua sostengo che anche se i bianchi non fossero a rischi d'estinzione, i problemi posti dalla diversità sarebbero comunque un argomento a sostegno dell'etnonazionalismo. Il contrario della diversità è l'Omogeneità, quindi nel capitolo 11 spiego che cosa intendono i nazionalisti bianchi con questo termine. Infine, nel capitolo 12, Un'utopia bianca, tratto la questione dell'utopismo: sono i nazionalisti bianchi o piuttosto i multiculturalisti che possono essere accusati di intrattenere fantasie politiche utopiche?
Nella terza parte, Costruire un movimento, descrivo le caratteristiche del movimento culturale e politico richiesto per rendere il Nazionalismo bianco una realtà. Nel capitolo 13, Politica, metapolitica, ed egemonia, definisco quale forma potrebbe prendere una nostra vittoria e come si potrebbe conseguire. Il capitolo 14, Un ethos vincente, presenta alcune semplici regole per permettere al Nazionalismo bianco di diventare un movimento potente e persuasivo al massimo grado. Nel capitolo 15, La rilevanza della Vecchia Destra, spiego perché noi nazionalisti bianchi dobbiamo prendere le distanze dal Nazionalsocialismo, dal Fascismo e da altri movimenti politici di questo genere con i quali i nostri nemici — e molti dei nostri amici — cercano continuamente di associarci. Infine, nel capitolo 16, Il Nazionalismo bianco è inevitabile, chiudo con delle ragioni per sentirsi ottimisti riguardo alla nostra causa.
Credo che questo libro abbia qualcosa da offrire ai patrioti bianchi di ogni nazione. Ma il fatto che io sia americano inevitabilmente influenza la mia prospettiva, particolarmente nella terza parte. Credo che il nostro movimento debba enfatizzare la "metapolitica", ossia che debba creare le condizioni necessarie per un successo politico, ovunque tali condizioni non esistano. Ma dove queste condizioni invece esistono già, ad esempio in Paesi quali l'Italia, la Polonia e l'Ungheria, i partiti etnonazionalisti-populisti dovrebbero focalizzarsi proprio sulla conquista del potere politico. Per contro, negli Stati Uniti e nel resto del mondo anglofono, così come in gran parte dell'Europa settentrionale e occidentale, le condizioni metapolitiche non sono ancora mature. Lo scopo di questo libro — un saggio di metapolitica — è quello di aiutare a cambiare la situazione.
La più grande difficoltà che ho incontrato nello scrivere questo manifesto è stata la sensazione che stavo ripetendo cose che già avevo detto. Molte delle idee e delle parole in questo libro, saranno già familiari ai lettori dei miei cinque libri precedenti, del mio nuovo libro Toward a New Nationalism (che reputo una sorta di integrazione a questo manifesto)[1] e di vari scritti che ho pubblicato online. Preferisco però considerare i miei lavori precedenti una specie di banco di prova per questo manifesto. Lo scopo di questo libro non è quello di essere innovativo, ma di offrire una chiara, concisa e convincente sintesi degli argomenti ho sto sviluppando da oltre un decennio.
Nota sull'Autore
Greg Johnson è il redattore capo di Counter-Currents Publishing Ltd., oltre che di North American New Right, la webzine (e occasionalmente rivista) di questa casa editrice.
È autore dei libri Confessions of a Reluctant Hater (San Francisco: Counter-Currents, 2010; seconda edizione allargata, 2016); New Right vs. Old Right (Counter-Currents, 2013); Truth, Justice, & a Nice White Country (Counter-Currents, 2015); In Defense of Prejudice (Counter-Currents, 2017); You Asked for It: Selected Interviews, vol. 1 (Counter-Currents, 2017); Toward a New Nationalism (Counter-Currents, 2019); From Plato to Postmodernism (Counter-Currents, 2019).
Sotto lo pseudonimo di Trevor Lynch, ha scritto Trevor Lynch's White Nationalist Guide to the Movies (Counter-Currents, 2012), Son of Trevor Lynch's White Nationalist Guide to the Movies (Counter-Currents, 2015) e Return of the Son of Trevor Lynch's CENSORED Guide to the Movies (Counter-Currents, 2019).
È inoltre il curatore di numerosi libri, tra cui North American New Right, vol. 1 (Counter-Currents, 2012); North American New Right, vol. 2 (Counter-Currents, 2017); Dark Right: Batman Viewed from the Right (con Gregory Hood) (Counter-Currents, 2018); The Alternative Right (Counter-Currents, 2018).
I suoi scritti sono stati tradotti in ceco, danese, olandese, estone, francese, tedesco, greco, ungherese, norvegese, polacco, portoghese, russo, slovacco, spagnolo, svedese ed ucraino.
*  *  *
Counter-Currents has extended special privileges to those who donate $120 or more per year.
First, donor comments will appear immediately instead of waiting in a moderation queue. (People who abuse this privilege will lose it.)
Second, donors will have immediate access to all Counter-Currents posts. Non-donors will find that one post a day, five posts a week will be behind a "paywall" and will be available to the general public after 30 days.
To get full access to all content behind the paywall, sign up here:
Paywall Gift Subscriptions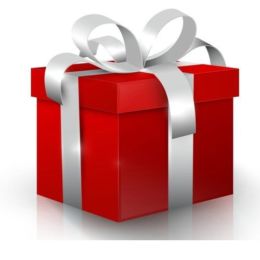 If you are already behind the paywall and want to share the benefits, Counter-Currents also offers paywall gift subscriptions. We need just five things from you:
your payment
the recipient's name
the recipient's email address
your name
your email address
To register, just fill out this form and we will walk you through the payment and registration process. There are a number of different payment options.
Nota a piè di pagina
[1] Greg Johnson, Toward a New Nationalism (San Francisco: Counter-Currents, 2019).