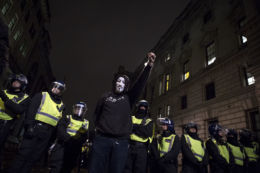 1,111 words
As the trucker convoys and other anti-vaccine mandate protests continue in Canada with more forming in the United States, there are some aspects of them that dissidents who wish to participate must understand before joining them. My aim is to prevent any of you reading this from getting in trouble or in otherwise dangerous situations which you are not yet prepared to handle.
In my career as a Rightist activist, it has become apparent that he who wins is he who want it more, and, as of now, our people do not want it more than the Left or the oligarchs. This applies especially to normies, normie-cons, and centrists, but even applies to reactionaries for the most part, at least in the US and the anglosphere. This is due to the fact that we do not have system backing, while the Left does; but also because the situation is only dire in the metaphysical realm, and not in physical terms of safety or comfort. Let us explore this idea first.
Currently, the system's pressure is only applied on those who are outspoken against it. The average person simply goes with the flow along the path of least resistance. They want to avoid trouble, and they generally can. It is in their nature, as the vast majority of any population consists of ignoble people; i.e., they are not "aristocrats of the soul." Thus, as food continues to be easily available and as the average person is able to scrape by, even if only barely, they will continue to lack revolutionary potential.
This is especially the case for the white Right-wing base, which is hardly the "multi-racial working class" or even the white working class. Rather, our people are the bourgeoise class, whether that be petite or upper. Sadly, as is the pattern in all Right-wing movements, the base has no "revolutionary potential," so to speak. Conservatives often brag that the Left protests while the conservatives are working. This is true, but hardly something to brag about. The Left has a continuous supply of lumpen to serve as fodder. We do not. Make no mistake about this: As of now, the only segment of the Right-wing that is willing to sacrifice anything are those aristocrats of the soul who feel attacks on their honor and dignity as being potentially as painful as a physical knife in the back. For most, it will take true physical hardship before they participate in anything resembling an effective protest.
There are and will continue to be many brave protesters, but they will be highly outnumbered. So far, it seems that the entire protest movement on the Right in the US is dominated by annoyed, formerly Democrat soccer moms. So much for the land of the free and the home of the brave. Men are largely missing in action from the American movement, and I fully expect the trucker convoys to be dominated by eight-seater minivans driven by bob-cut-wearing "Karens." Let us not be distracted by the Left's use of the word Karen as a racial slur, however. Ignoring the glaring problems inherent in having stay-at-home moms who are overeager to be in charge of something in their lives as the ones in charge of the convoy movement could very well lead to its downfall.
What I'm trying to say is that those motivated, disaffected aristocrats among our ranks who wish to attend should avoid glory or heroism at these protests. It will not come. You will find yourself a lion acting as the spearpoint of a gaggle of sheep and, when you rush the barricades, you will look behind you and find no one but a line of police officers cutting off your escape. Do not throw away your freedom for those who are unwilling to do so for their own sake, let alone for yours.
Beyond the problems presented by a lack of revolutionary spirit, there is another: shadowy organizers. There have been some high-profile endorsements of the freedom convoys, but endorsements are not the same as organizing. It is difficult to discern who precisely is in charge and what their responsibilities are. Who can we confidently point to and say, "The buck stops there"? What are their political resumes like? The Stop the Steal movement had more transparent leadership by comparison, and we should be mindful of how easily that devolved into grifting, unhinged nonsense, and ultimately, recklessness. After seeing the Canadian convoy organizer Chris Barber completely crack up after only one night in jail, I am skeptical of any political movement that lacks strong, transparent, and honest leadership. We need to stop sacrificing more than our supposed "leaders" do.
As a nationalist, it is natural and perhaps even necessary to view your people in an idyllic and romanticized way. You should not let this get in the way of your calculations in terms of pragmatism and the real world, however, where the average conservative and, frankly, even the average reactionary is a coward. In Canada, the reactionary element within the protests has all put disintegrated while those only looking for a dance party continue to rise. While young "groypers" were a major contingent of the pre-January 6 protest movement, even they suffer from a malady that is nearly precisely the same as that of the boomers, though they would refuse to admit it: Just exchange complaints about golfing for complaints about playing Fortnite.
While the boomers see protests as dance parties, the Right-wing youth in America see them as a way to meet their favorite e-celeb or to gain a little street cred. The truth is that, unless they have the expectation that they can meet Nick Fuentes or that they will have the opportunity to act as a champion in his stead (such as during the "Groyper War" against Turning Point USA), they don't show up for much of anything. It seemed that the groypers were an endangered species during the Stop the Steal events unless Fuentes himself was attending, for example, and those to whom this criticism does not apply seem to have left the scene due to this reality.
What the dissident protesters should aim to do is have fun, make lasting connections, debate and embarrass normie-cons and grifters, speak in front of crowds if possible, have low expectations, to not grow pessimistic when America doesn't declare your favorite Twitter reactionary to be dictator, and most of all, to not get arrested for the sake of spoiled boomers. These trucker convoys and other assorted anti-vaccine mandate events should be seen as an opportunity to further meme metapolitical ideas into the zeitgeist, not as a moment to martyr yourself for no good reason.
*  *  *
Counter-Currents has extended special privileges to those who donate $120 or more per year.
First, donor comments will appear immediately instead of waiting in a moderation queue. (People who abuse this privilege will lose it.)
Second, donors will have immediate access to all Counter-Currents posts. Non-donors will find that one post a day, five posts a week will be behind a "paywall" and will be available to the general public after 30 days.
To get full access to all content behind the paywall, sign up here:
Paywall Gift Subscriptions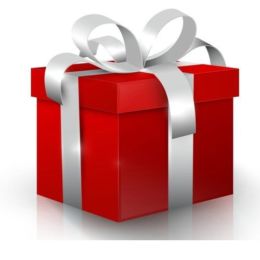 If you are already behind the paywall and want to share the benefits, Counter-Currents also offers paywall gift subscriptions. We need just five things from you:
your payment
the recipient's name
the recipient's email address
your name
your email address
To register, just fill out this form and we will walk you through the payment and registration process. There are a number of different payment options.