262 words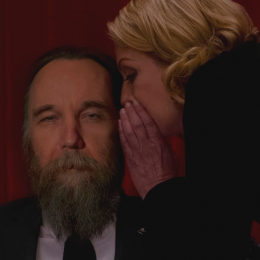 Fróði Midjord's DECAMERON Film Festival has been going on for close to two weeks now. Fróði and his range of special guests have been discussing the films and shows that light a fire inside our imagination, stories that we turn to for comfort and inspiration during trying times that keep us indoors, whether from ancient plagues or modern viruses. On Friday, Fróði was joined by Jared Taylor of American Rennaisance to discuss the classic Japanese film Harakiri. If you missed that livestream, you can watch the recording of it and past episodes here.
Today, E. Michael Jones will be joining the stream to discuss the controversial Salò, or the 120 Days of Sodom. It is certain to be an event you don't want to miss! Fróði and Jones will be going live this evening, at 24:00 Central European Time (15:00 American Eastern Time) on the official Guide to Kulchur YouTube channel. You can find the stream here, and even set a reminder for yourself when the stream goes live.
Tomorrow, he will be discussing the David Lynch cult classic Twin Peaks with none other than Alexander Dugin. This lineup is truly once-in-a-lifetime, and will make for an unforgettable weekend of culture, critique, and analysis from the Right's most eminent thinkers.
https://www.youtube.com/watch?v=VgvIr3VYoAI