Counter-Currents Radio Podcast 142
Greg Johnson Interviews Kevin MacDonald on Trump, 2015, & the Next Current Year
Kevin MacDonald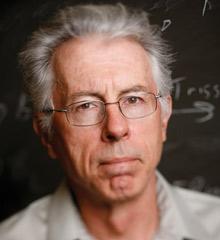 57:53 / 216 words
Greg Johnson interviews Kevin MacDonald about the Donald Trump candidacy and other significant events in 2015, his hopes and predictions for 2016, and his work-in-progress on the nature of the European mind. Transcript here.
To listen in a player, click here. 
To download the mp3, right-click here and choose "save link as" or "save target as."
To subscribe to our podcasts, click here.
Topics discussed:
Donald Trump's candidacy and white working-class interests
Trump, Putin, and Jews
Trump vs. the neoconservatives
Trump vs. the cuckservatives
Why Trump could beat Hillary Clinton and become President of the United States
The 2015 National Policy Institute conference
Positive changes in the movement over recent years
Rising traffic at The Occidental Observer
The migrant crisis in Europe
Positive consequences of the migrant crisis
Jewish organizations that promote Muslim immigration into white countries
Why there will be more terrorism and unrest in Europe in 2016
The obstacles to nationalist parties in Europe
His research into the origins and nature of white individualism, egalitarianism, low-ethnocentrism, and openness/altruism toward other groups
How his new research fits in with his work on the Jewish role in white ethnic decline
MacDonald vs. HBD Chick on Christianity and individualism
Political correctness in the social psychology profession
Black Lives Matter vs. liberal professors and college administrators
Why he is optimistic for 2016
Enjoyed this article?
Be the first to leave a tip in the jar!