The Worst Week Yet:

January 22-28, 2023
Jim Goad
2,070 words
Black Motorist Charged with Plowing into White Bicyclist, Then Stabbing Him to Death While Muttering Somethin'-Somethin' 'bout "White Privilege"
Would your average bushman of the Kalahari, languidly nibbling on a mud-and-cow-dung pie while swatting at tsetse flies and hoping to reach the tender old age of 25, consider it a privilege to be driving a white Lexus down Pacific Coast Highway in Southern California?
I'm not even a bushman of the Kalahari, much less an average one, and I'd consider it a privilege to be driving any car that was made in the same decade that I was driving it.
If we raise black people from birth to resent and blame whites for all their problems, is it any surprise that they will occasionally stab to death anyone who dares to impede their vehicular progress?
Last Wednesday afternoon in the Southern California coastal town of Dana Point, a 39-year-old black man, in the course of impatiently running a red light like those with poor impulse control are wont to do, allegedly plowed his white Lexus into a 58-year-old white bicyclist. Ring camera video from a nearby house shows the victim as he flies into the air. Then, apparently dissatisfied that he hadn't killed him, the driver turned around, came back, got out of his car, and stabbed the bicyclist to death.
I realize that bicyclists can be annoying, but this seems like overkill to me.
The bicyclist, Robert John Mammone, was a physician who worked at a hospital located less than a mile from where he was killed.
A press release from the Orange County Sheriff's Department describes the incident thusly:
DANA POINT, Ca. (Feb. 2, 2023): At 3:02 p.m. on Feb. 1, 2023, Orange County Sheriff's deputies were dispatched to the intersection of Pacific Coast Highway and Crown Valley Parkway reference a traffic collision and an assault. Upon arrival, deputies found Michael John Mammone, 58, a cyclist, lying in the intersection suffering from severe injuries. Mammone was transported to the hospital where he was pronounced deceased.
Mammone was riding a bicycle facing northbound on PCH when he was struck from behind by the suspect vehicle. The driver of the vehicle, Vanroy Evan Smith, 39, from Long Beach, exited his vehicle and assaulted Mammone with a knife. When deputies arrived, Smith was being detained by bystanders and was taken into custody. He was later booked into the Orange County Jail on suspicion of murder. A knife believed to be used in the assault was recovered at the scene.
As with the Darrell Brooks case, many reports said that it was the car, rather than the driver, that plowed through the victim.
Details about the incident are still murky. CBS News reported that "Witnesses also claimed Smith was holding a BB gun when he first approached Mammone." A local ABC affiliate said that an unnamed neighbor reported hearing a gunshot as well as Smith shouting racial slurs and something about "white privilege."
The alleged murderer, Vanroy Evan Smith, was apparently a very religious man. In case you were unaware, blacks are far more religious than whites are, just like women are more religious than men.
Smith had written on Facebook about his admiration for the supremely black and incomparably stupid religion of Rastafarianism. Like every black person, Smith's favorite topic was being a black person. He once wrote:
It's a bit of inner reasoning I thought worth sharing. The actual color white shows a clearer surface, but reflects, or we could say, rejects the sun; while the color black conceals surface appearances, but absorbs/accepts the sun. I know people referred to as black where their deeds are dark/conceiled [sic]; while others good deeds radiates like a bright light. I also know people who are considered white; some dark, and others shine bright.
Sounds like a Grade-A dummy.
Being hit by a reckless driver who then stabs me to death is not a privilege, at least not where I come from.
Does Peggy McIntosh, author of the 1989 essay "White Privilege: Unpacking the Invisible Knapsack" have rivers of invisible blood on her hands?
And am I the only one who liked black Americans better when they were more obedient?
You Don't Know Shit from Shaynella: Chicago Woman Who was Out on Bail for Alleged Stabbing Gets Arrested for Four More Stabbings
While we're on the subject of stabby blacks, Shaynella Williams is a 37-year-old Chicago Negress who lives with her mom and two teenaged children, all of whom I'm sure are extremely proud of her. Besides the fact that her soppy and matted vagina produced two children who may soon become wards of the state, Ms. Shaynella appears to have led a profoundly unproductive life.
Last July, Williams was arrested and charged for a June 18 incident in Chicago's Bucktown neighborhood where she allegedly ran up to a woman who was walking home from the beach, feigned bumping into her, and then slashed her with a knife in the arm, requiring 13 stitches. Despite the crime's random, egregious, and entirely unprovoked nature, a Chicago judge allowed Williams to walk free after posting $2,000 bail. Illinois requires only 10% of the bail's amount to be posted, so Williams sprung loose from her cage after forking over a mere $200.
Shaynella bailed out, only to proceed to commit more Shay-no-nos just like a typical Shaynegro.
Williams has been arrested again for a series of alleged incidents on the afternoon of January 8 where she randomly stabbed four more people. In the first, she parked her red Kia outside a McDonald's on North Cicero Avenue, entered the dining establishment, and plunged her knife into the back of one elderly person who'd been eating with a spouse and two grandchildren. Williams then attempted to stab the other grandparent in the head with a knife before leaving the McDonald's. About 20 minutes later, she was allegedly spotted on surveillance cameras stabbing a woman in the leg "as the victim carried a large plant down the street." A few moments later, she was allegedly spotted stabbing yet another woman in the back.
Despite the fact that stabbing even one person, much less two, in the back would qualify as attempted murder in most sane jurisdictions, Shaynella has only been charged with two counts of aggravated battery, causing great bodily harm to victims over the age of 60 and three counts of aggravated battery with a deadly weapon.
This time, though, the judge — the same judge who let her go free on $2,000 bail for last summer's stabbing — has decided to get tough. With a total of five stabbings in the docket, the judge is now demanding that Williams fork over an astronomical $20,000 bail if she hopes to evade jail before trial this time around. In short, that's $2,000 total — a mere $500 per new stabbing victim.
Life is cheap in Chicago these days.
Side by side, here are Miz Shaynella's mugshots from the 2022 and 2023 incidents. Is it racist to say she looks dumb, diffident, and smelly in both pictures? What are we to do with the world's Shaynellas? Perhaps we should place her on an island with Vanroy Evan Smith and let them stab it out? Maybe we should even make a reality show out of it? I'd watch it. Hell, I'd write and direct it.
Chicago-Area Black Woman Accused of Stealing $1.5 Million in Chicken Wings from School District
Why is it considered hurtful and demeaning to allege that black people enjoy eating chicken? There are far worse things you can claim about black people than to say they like chicken. Far worse. Do we even want to get into it? Are you trying to tell me that enjoying the occasional spicy buffalo wing is worse than rape? At the moment, I can't think of anything more flattering to say about blacks than to imply that they enjoy nibbling on poultry.
Apparently the chicken-eatin' stereotype emerged due to the fact that the squawking domesticated junglefowl are relatively cheap and easy to feed, whereas blacks are relatively poor and eager to eat. The stereotype was forever cemented in the American consciousness due to a scene in 1915's The Birth of a Nation depicting a crazed black Republican Congressman during Reconstruction wantonly gobbling on a chicken leg.
Vera Lidell is an extremely dark woman. Based on her Cook County mugshot, she appears to be one giant coal-black blotch. If you put her in a police lineup against a lump of coal, I would be unable to tell the difference. The 66-year-old, who became Director of Food Services for Harvey School District 152 in July 2020, has been arrested and charged with pilfering a whopping $1.5 million dollars' worth of food — "primarily chicken wings" — over the next 19 months from Gordon Food Service, the district's main supplier. She allegedly used one of the school district's cargo vans to pick up at least 11,000 cases of chicken wings. Employees at Gordon said they eventually came to recognize Williams "due to the massive amount of chicken wings she would purchase."
The alleged poultry-pilferer was nabbed after a routine audit found that the school had exceeded its annual budget by $300,000 only halfway through the fiscal year as a result of Lidell's chicken-hoarding.
According to a statement by prosecutors:
The massive fraud began at the height of COVID during a time when students were not allowed to be physically present in school. Even though the children were learning remotely, the school district continued to provide meals for the students that their families could pick up. . . . The food was never brought to the school or provided to the students. . . . Upon closer review, [someone] discovered individual invoices signed by Liddell for massive quantities of chicken wings, an item that was never served to students because they contain bones.
Where did all those chicken wings go? Did Williams eat them all? Did she selflessly distribute them to needy families in Chicago's blighted sectors? Did she cynically sell them for filthy lucre to the Windy City's endless string of low-rent fried-chicken establishments?
Just as we should have picked our own cotton, we never should have allowed chickens to cross over into Africa. Nothing good has ever come from dealing with the Dark Continent.
Ohio Homeschooling Couple Catches Heat for Aiming to Turn Children into "Wonderful Nazis"
Nazis get a bad rap. Anyone who denies this either doesn't understand how wars and history work, or they're too frightened to admit how such things work. To hear people talk about it these days, you'd wind up thinking that the Nazis were the bad guys in the Second World War.
Ideally, the state should have no role in educating children, because such "education" would consist of nothing more but propaganda about how wonderful the state is.
In the perfectly wonderful and completely autistic world of my dreams, proper education would consist of pure facts with no moralistic shellac applied. You should teach children the facts about math, reading, history, religion, beekeeping, and every other discipline. What you should not teach them is how to feel about such things, because feelings are anti-intellectual and best confined to women's emotional support groups.
A recently concluded investigation by a group of "anti-fascist researchers" who call themselves the Anonymous Comrades Collective unveiled the identities of an Ohio couple who'd run something called "Dissident Homeschool" that at one point had over 2,300 subscribers on Telegram. Although they'd postured online as "Mr. and Mrs. Saxon," they are in real life Katja and Logan Lawrence of Upper Sandusky, Ohio. Ms. Lawrence once told a podcast called Achtung! Amerikaner that her homeschooling program was designed to transform your average white child into a "wonderful Nazi."
Study lessons include learning math by studying IQ differences among the races and calculating the relative safety of an area by its crime statistics.
Naturally, the Dissident Homeschool is now facing vehement condemnations from every possible Ohio politician that reporters have bothered to contact. The state's Department of Education has also launched an "investigation" into the school.
Apparently it's much less hateful and damaging to indoctrinate white children into believing their ancestors were innately evil, which is what every publicly-funded school in the country does these days.
But if you're going to be a Nazi, wouldn't it be better to be a wonderful one than an abysmal one, or even a nondescript one? Is there anything worse than a milquetoast Nazi? Even an abysmal Nazi is more admirable than a boring one.

*  *  *
Counter-Currents has extended special privileges to those who donate $120 or more per year.
First, donor comments will appear immediately instead of waiting in a moderation queue. (People who abuse this privilege will lose it.)
Second, donors will have immediate access to all Counter-Currents posts. Non-donors will find that one post a day, five posts a week will be behind a "Paywall" and will be available to the general public after 30 days.
Third, Paywall members have the ability to edit their comments. 
Fourth, Paywall members can "commission" a yearly article from Counter-Currents. Just send a question that you'd like to have discussed to

[email protected]

. (Obviously, the topics must be suitable to Counter-Currents and its broader project, as well as the interests and expertise of our writers.)
To get full access to all content behind the paywall, sign up here:
Paywall Gift Subscriptions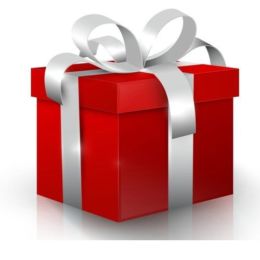 If you are already behind the paywall and want to share the benefits, Counter-Currents also offers paywall gift subscriptions. We need just five things from you:
your payment
the recipient's name
the recipient's email address
your name
your email address
To register, just fill out this form and we will walk you through the payment and registration process. There are a number of different payment options.