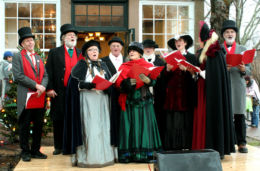 2,818 words
The most overlooked Christmas carols concern still winter nights inspiring reflection, evergreens offering signs of life in winter, and noble sentiments that transcend the past and present. These are not necessarily the best carols, but those which deserve more attention.
1. Gower Wassail, Cupola Ward, traditional Welsh or possibly Irish or English; first performed by Phil Tanner for Columbia Records (1936).
Cupola Ward – Gower Wassail
The Gower Wassail probably dates back to at least the nineteenth century. Phil Tanner, an elderly man from Wales, recorded the song for Columbia Records in 1936. According to Mainly Norfolk:
Tanner lived on the Gower Peninsula in South Wales where most of the people had originally come from Somerset in England. Many very old songs survived there because of the isolation of the community, similar in a way to Appalachian music.
The Gower Wassail makes use of lilting, also known as mouth music or nonsense verse, which is designed for its lyrical quality rather than to make sense. It's a common feature of Irish, Scotch-Irish, Appalachian, and Welsh music. This is also found in a lot of Appalachian folk music hailing from the British Isles.
Cupola Ward improves upon Tanner's rendition by improving its notes to become more dramatic. They may have drawn inspiration from Steely Span, a British folk-rock band who did an energetic recording of the song in 1969. Two female singers sing the third verse quietly. It goes:
We know by the moon that we are not too soon,
And we know by the sky that we are not too high.
We know by the stars that we are not too far,
And we know by the ground that we are within sound.
These lyrics help to enable the listener to imagine himself travelling on a country road to the next home, where they intend to share their wassail. According to Wikipedia, wassail
is a beverage made from hot mulled cider, ale, or wine and spices, drunk traditionally as an integral part of wassailing, an ancient English Yuletide drinking ritual and salutation either involved in door-to-door charity-giving or used to ensure a good harvest the following year.
It's more proactive than buying a drink for someone at a bar. It's sort of like trick-or-treat, except the visitor doles out the goodies. In modern mixed-race societies, fewer people are cool with their neighbors like that. Almost nobody would welcome in a complete stranger, though this sometimes happens in majority-white areas. During the nineteenth century, when the song was composed, more people could likely have vetted each other through mutual contacts in local churches, schools, and civic organizations. Today, we're more mobile, but somehow more isolated. 
2. Green Grow'th the Holly, Coope, Simpson, Fraser, Freya; traditional English (collected by Lady Mary Trefusis in 1911).
Green Grow'th the Holly
The lyrics' penners borrowed the first verse from a poem by King Henry VIII entitled "Green Groweth the Holly." It goes:
Green groweth the holly,
So doth the ivy.
Though winter blasts blow never so high,
Green groweth the holly.
In the rest of his poem, Henry describes how he intends to remain true to his then-wife, Catherine of Aragon. That vow didn't age well, but his poem did, and the anonymous penners of the carol saw fit to use it as the opening verse. All praise isn't due to Henry, though. The carol's fourth verse, which is not from Henry, rivals the first:
Fast fall the shed leaves
Russet and yellow
But resting buds are snug and safe
Where swung the dead leaves
While the evergreen holly plant withstands winter blasts, the tree's resting buds are a reminder of the regenerative hope new generations bring.
The emotions Green Grow'th's tune stirs are colder than the typical carol or hymn. Apart from evoking images of nature, they remind one of old, weird pagan symbols, such as a spiky-rayed Sol Invictus clock in one's grandparents' attic, or a painting of pagan vestal virgins dancing before a Roman temple hanging on the wall. The Greatest Generation revered their Roman civilizational forbears, but many Boomers didn't want to "trust anybody over 30," to quote Jack Weinberg. Green Grow'th isn't a good song for people who have this mindset. It contemplates all the seasons at once. It makes the past and future cyclical, but it also celebrates evergreen truths.
Coope and his companions do an excellent job with the tune. Their harmonies work very well. The woodwind accompaniment to the singing enhances it and stays true to the music.
3. The Cherry Tree Carol, traditional sixteenth-century English; folk rendition by Mary Hopkin in 1972.
Cherry Tree Carol
The earliest written records of the "Cherry Tree Carol" come from a songbook from the English Midlands from around 1500. The song made its way to Appalachia and was passed down to Jean Ritchie, who was born into a musical family in Kentucky in 1922. As a girl she performed in county fairs, winning blue ribbons. She attended the University of Kentucky, graduating in 1946, and then got a job in New York City and met folk revival performers Woody Guthrie and Pete Seeger, along with music collector Alan Lomax. She helped to revive the use of the Appalachian dulcimer, a miniature dulcimer passed down via tradition among her hometown musicians.
She recorded a rendition of "The Cherry Tree Carol" in Lomax's New York apartment in 1949. In 1952 she received a Fulbright scholarship to collect music in Appalachia and trace its origins to the British Isles. In 1959 she recorded "Cherry Tree of Cumberlands," which she must have learned after 1949, because it sounds different from the 1949 rendition. "Cherry Tree of Cumberlands" inspired folk-rock singer Joan Baez to record her own version, titled simply "Cherry Tree Carol" in 1961, using her guitar for an instrumental accompaniment. She inspired other singers to perform it, including Peter, Paul and Mary and José Feliciano, performer of Feliz Navidad.
Cherry Tree Carol
Mary Hopkin was a part of the folk trend. Yeats' phrase that the best lack all conviction holds true in her case, because she withdrew from a full-time career in show business in 1972 at the young age of 22. She was a very beautiful girl with a suitably beautiful voice. Her version of "Cherry Tree" has the best vocals and lyrics, though Ritchie's has more of an Appalachian wildflower charm, so I decided to include both in this article. It should be noted, though, that Joan Baez has the best instrumental accompaniment.
The story in the Cherry Tree Carol is based on a story from the apocryphal Gospel of Pseudo-Matthew from 650 AD. It concerns Baby Jesus, Mary, and Joseph walking through a field of cherries and Mary being hungry. The author of the carol draws on a tradition in which Mary is pregnant with Jesus in this story. Being very pregnant, Mary asks Joseph to pick cherries for her. Joseph, believing baby Jesus to have been sired by another man, sarcastically replies, "Let the father of your baby gather cherries for thee." Hopkin explains what happens next:
Then Jesus, he spoke up from his mother's womb
Saying, "Bow down cherry tree that my mother may have some"
And the cherry tree bowed down, bowed low to the ground
And Mary gathered cherries while Joseph stood around
In the end, Joseph makes peace with Jesus and Mary, and everyone has plenty of cherries to eat. Many listeners find the lyrics to be touching. One commenter on Feliciano's rendition of this carol has remarked that the lyrics bring her to tears.
Similarly, YouTuber commenters say "Danny Boy" makes them cry. The lyrics feature a dying father's parting words to his son, who must travel far away and won't see his father alive again:
When winter's come and all the flowers are dying
And I am dead, as dead I well may be
You'll come and find the place where I am lying
And kneel and say an "Ave" there for me
But I shall hear though soft you tread above me
And all my grave shall warmer, sweeter be
And you will bend and tell me that you love me
And I shall sleep in peace until you come to me
There must be something about transcending the ordinary laws of nature to be there for someone that brings people to tears. People are inspired by Deus ex machina, or the case of "The Cherry Tree Carol," Deus in utero.
4. The Boar's Head Carol, first appeared in 1521; performed by the Robert DeCormier Singers, Christmas Eve, 1992.
The Boar's Head Carol
Robert DeCormier was a trumpeter in youth who lost his ability to play the trumpet after a mortar maimed his wrist while fighting in the US infantry during the Second World War. His passion for music remained, however, and he opted for a vocal career. Through the influence of fellow singer Pete Seeger, he joined the Communist Party, leading him to use a pseudonym when Joseph McCarthy was cracking down on Communist sympathizers in the mid-1950s. Regardless of De Cormier's past political leanings, he did a great job arranging Christmas carols on his Christmas Eve record that he recorded with his Robert DeCormier Singers. At first his renditions seem a bit fruity, but the genius of many of them soon becomes apparent. His rendition of the "Boar's Head Carol" conveys a sort of noble enthusiasm we'd expect of Renaissance-era gentlemen in England singing a drinking song.
The carol lapses into Latin in the final line of each stanza and in the chorus. The term for poems or songs containing two languages is macaronic language, which was more common in the Renaissance and medieval periods, usually with Latin being one of the languages. Of course, until the mid-twentieth century the Roman Catholic Mass was said in Latin, but we need not get into that here.
The tradition of the boar's head dates back to Norsemen sacrificing a boar to the god Freyr in the hope of receiving good fortune in return. The Anglo-Saxons passed this tradition down to medieval England, and it survives today as the meme we've all seen of the pig with an apple in his mouth — a Viking meme which has stood the test of time. More durable than the Volvo, which is almost from the same people.
5. Tomorrow Shall Be My Dancing Day, William B. Sandys' Christmas Carols Ancient and Modern, 1833; performed by Robert Shaw Chorale, Joy to the World, 1958.
The Robert Shaw Chorale – Joy To The World
Robert Shaw outshines all other choirmasters as an interpreter of Christmas carols. His complete works are more valuable than all others combined.
Shaw made most of his recordings in the last half of the twentieth century. Like DeCormier, he wasn't exactly a man of the Right, favoring racially-integrated choirs in 1940s Atlanta. He has nonetheless done more to foster positive feelings of ethnocentrism among whites than most with his renditions of traditional European carols and hymns.
"Tomorrow Shall Be My Dancing Day" sounds best on Shaw's Joy to the World album. It's not expertly mastered, but the voices are best. People who prefer crisply-mastered, mediocre performances to imperfectly recorded great ones are sadly misguided in their tastes. Orderliness shouldn't trump quality. Presentation shouldn't trump substance. The singers of this Joy to the World album, which appears in vinyl and CD formats, sing with a richness subsequent choirs of Shaw fail to equal. One thing which makes "Dancing Day" stand apart on this album is how it fades at the end, almost as though the sentiment travels out towards a faraway loved one. There's a sort of tender, sentimental feeling in the song. There's something self-abnegating about it, too. Tragic, yet benevolent.
In the lyrics, the "dance" is Jesus' life. His "true love" may be the Church.
The carol's complete lyrics, too lengthy for Shaw's medley, are politically incorrect. According to one source, the sixth verse goes:
The Jews on me they made great suit,
And with me made great variance,
Because they loved darkness rather than light,
To call my true love to my dance.
In this context, "suit" refers to the Jews' petitioning of Pilate to try Jesus for blasphemy against the Jewish religion. "Variance" here is a second reference to this suit.
Not much has changed in two millennia as Jews, despite being almost half-mixed with whites, are still rather sue-happy, which is to say nothing of their fanatical support of cancel culture. Maybe the ADL will call for this old carol to be cancelled next.
6. Personent Hodie, sixteenth-century Finnish; performed by Connie Dover, 1995.
CANTUS (CONNIE DOVER)
Dover's rendition of "Personent Hodie" is part of a medley she performs titled "Cantus." Her rendition is somewhat sacred and somewhat sensuous. It reminds one of Anúna's rendition of "Noel Nouvelet," the original French name for the carol "Sing We Now of Christmas." The white women's voices in these pieces are beautiful.
Dover's refrain, "ideo, ideo, ideo gloria in excelsis Deo," comes from the composer Jane M. Joseph's early twentieth-century English version. It doesn't sound good, but the melody for the verses is good enough to redeem it. I'd rather have a little regret mixed with excellence than continual mediocrity. Joseph's lyrics for the verse Dover sings in English are on par with the music:
His the doom, ours the mirth
When he came down to earth
Flower of Jesse's tree
Born on earth to save us
Him the Father gave us
That's a pretty smart-sounding rhyme, if you ask me.
The popular Cambridge choirmaster John Rutter also did a rendition of "Personent" entirely in Latin. It has more of an assertive, masculine character. It's good, but it seems Dover's rendition is truer to the song's origin, given its chant-like nature.
How the Overlooked Compare with the Overrated
Dover's YouTube video has over 100,000 views, making it more popular than the other six songs on this list, but 100,000 is nothing compared with overrated Christmas songs on YouTube. For example, Mariah Carey's "All I Want for Christmas is You" is quite overrated and has 730 million views. Roughly 7,000 times more people have viewed her video than Dover's "Personent." Because the tastes of people having good taste are more diffuse, however, there probably isn't that large of a ratio between the most overrated and overlooked.
The most overrated Christmas music is found in commercial establishments. The audio mastering of the sound seems to matter more in terms of their viability than the quality of the melody or singing. The people who air it want it to sound modern. They don't want something that distracts shoppers from the merchandise. The music is always mirthful and has a doddering quality. There's a jolly mindlessness to it. In contrast, overlooked Christmas carols inspire a quest for something beyond consumer goods, and when they are mirthful, they are more mindful. Nevertheless, most people prefer mainstream bad taste to dissident beauty because it's safer. More importantly for retail outlets, it's more profitable. As this music goes on, each Christmas means fewer whites and more non-whites.
The population of North America will resemble that of South America if its current inhabitants interbreed, which genetic history tells us is the norm for people who live in the same region. This is to say nothing of the droves of non-whites flooding in each year. For some time, mixed-race people like José Feliciano and Joan Baez will still be around to perform overlooked carols, but people like Connie Dover, Robert Shaw, Robert DeCormier, Mary Hopkin, Jean Ritchie, and Phil Tanner will be gone unless we can somehow get some whites to separate from non-whites or retake the continent. A cultural Deus ex machina may be the only thing which will get whites to wake up out of their consumerist stupor. Miraculously overcoming nature to care for others may be part of it.
A Call for Carols
Perhaps it's decadent to indulge in all the great music of the past, because the people of the past couldn't access all these songs. Plus, they had to rely on renditions from whoever was performing in their region. Still, back then the average white person could enjoy a few diamonds in the rough. Nowadays, commercial establishments give them polished clay. Cheating on this painful tradeoff by seeking all the good music from the past is to make expectations too high — not only for music, but for life generally. Maybe there's virtue in austerely subjecting oneself to bad taste. It feels like that's what the majority thinks.
It'd be wrong to leave people discouraged. The best way to spend Christmas Eve is to visit lonely white people who can't find the right people with whom to spend their lives. Ideally, we could all go a-wassailing together, open holly-wreathed doors, toast before a boar's head, and trust the Lord to provide any cherries. That's not feasible, though, since this readership is spread out all over the world, but finding a caroling group in your area may be an option. Visiting lonely, elderly white people in assisted living probably is as well.
What we can do together is share overlooked carols. Please do that in the comments. I'm always looking for new ones.
*  *  *
Counter-Currents has extended special privileges to those who donate $120 or more per year.
First, donor comments will appear immediately instead of waiting in a moderation queue. (People who abuse this privilege will lose it.)
Second, donors will have immediate access to all Counter-Currents posts. Non-donors will find that one post a day, five posts a week will be behind a "Paywall" and will be available to the general public after 30 days.
Third, Paywall members have the ability to edit their comments. 
Fourth, Paywall members can "commission" a yearly article from Counter-Currents. Just send a question that you'd like to have discussed to

[email protected]

. (Obviously, the topics must be suitable to Counter-Currents and its broader project, as well as the interests and expertise of our writers.)
Fifth, Paywall members will have access to the Counter-Currents Telegram group. 
To get full access to all content behind the paywall, sign up here:
Paywall Gift Subscriptions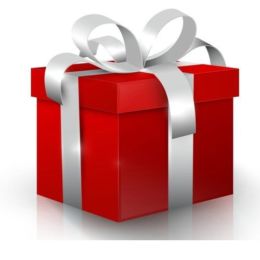 If you are already behind the paywall and want to share the benefits, Counter-Currents also offers paywall gift subscriptions. We need just five things from you:
your payment
the recipient's name
the recipient's email address
your name
your email address
To register, just fill out this form and we will walk you through the payment and registration process. There are a number of different payment options.