Making Things Inconvenient at the Convenience Store
Jim Goad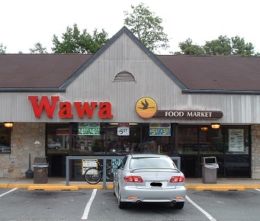 1,254 words
Last Saturday night at about 8:15 in a mostly white neighborhood in northeast Philadelphia, about 100 marauding youths — every last one of them black — brought psychedelic shockwaves of vibrancy to a Wawa convenience store. They looted items, knocked down display cases, and jumped up and down on cars outside with hormonal teen-primate fury. At least one of the looters, apparently a female of the species, was filmed twerking on a counter inside the store.
Although a writer for the Philadelphia Inquirer said it "was like a scene from the apocalypse," there was nothing exceptional about the incident. It was only the latest iteration of black America's ongoing collective assault on our nation's fast-food establishments. Things like this seem to be happening daily across the country. As far as Negro-driven ransackings of public eateries go, the incident was quite ordinary. There weren't even any reported injuries.
It's the place they ransacked that's unique.
Wawa (pronounced "wah-wah") is the greater Philadelphia area's version of a 7-11. The difference is that whereas 7-11s are painfully generic (the chain started in Dallas, but there's nothing distinctively Texan about 7-11s), everything about Wawa stores bears the unmistakable imprint of their crass and grimy birthplace. Wawa is the only convenience-store chain in America where you can not only pump gas, take a leak, and buy the most potent gas-station coffee on the planet, you can also get cheesesteaks made fresh to order alongside large soft pretzels and Tastycakes and Zitner's coconut Easter eggs and Herr's potato chips and an array of Philadelphia-style hoagies, even a heretical vegetarian hoagie. During the Thanksgiving season, you can get their most popular sandwich, The Gobbler, which is hot turkey, gravy, cranberry sauce, and stuffing all wrapped in a hoagie bun baked in the store from Philly's finest Italian-style dough.
It's this insistence on honoring local culture and cuisine while expanding beyond the Philadelphia area that has inspired a fierce loyalty among Wawa's patrons.
As this Wawa booster phrases it, "Wawa's like a corner deli that had like been a part of a community, and you turned it into a chain."
According to 28-year-old Philadelphian Clayton Dyer — who has the Wawa logo's goose tattooed on his freaking arm, as do many other Wawa acolytes, including Johnny Knoxville of Jackass infamy:
Calling Wawa just a convenience store would be like calling Fenway Park just a sports venue. They're so much more than that. . . . I came to realize that, for me, Wawa is home, and that's what inspired my tattoo — a reminder that I can have a taste of home any time I stop into a Wawa, which I do frequently.
In an essay called "The Touchscreen Sacrament of the Wawa Hoagie," Meghan McCarron writes of how the brand walks a tightrope between expanding nationally and losing its regional identity:
The cult of Wawa extends far beyond what's usual for a regional chain. But for me, what makes it truly great is how it represents the best of what Philadelphia has to offer. . . . And as it stretches further and further from home, it does not forget itself: Wawa calls a hoagie a hoagie, even in Florida. . . . If there were Wawas across Southern California, the chain would lose its sense of home. Wawa's power comes from being both massive and specific, a regional behemoth.
It's not hyperbolic to refer to Wawa's fans as a "cult." In 2014 Business Insider declared, "Wawa is one of the only convenience stores on the planet with a cult following." Wawa holds such a mystical gravitas in the area that when Pope Francis visited Philadelphia in 2015, Mayor Michael Nutter offered him the Wawa hoagie of his choice.
The name "Wawa" was derived from an Ojibwe word for a breed of goose that was found in the Delaware Valley over a century ago. "Our original Dairy farm was built on land located in a rural section of Pennsylvania called Wawa," states Wawa's official website. "That's why we use the goose on Wawa's corporate logo." To me, it'd make more sense to use a cow, especially a cute little calf, rather than a goose as a dairy farm's logo, but maybe that's why I'm a writer rather than a dairy farmer.
The Wawa chain, which over the years added hot coffee and hot food to all of its locations and placed gas pumps outside most of them, now boasts nearly a thousand stores. Most are in the Delaware Valley, but the franchise has even spread down into Florida, 90% of whose population at any given time seems to consist of people who were born in the Northeast and got sick of the winters there. At last count, over a quarter of all Wawa stores are located in central Florida. The company is now planning to expand into Tennessee and Alabama. I'm not sure my brain is ready to process a Wawa in Alabama, although I'd like to hear someone with a speech impediment sing a song about it.
As a permanent exile from the area that is generally known as the Delaware Valley but who also holds an eternal fondness for the area in my heart, this looting of the Wawa in Northeast Philly upset me more than the Notre-Dame fire of 2019.
I have nothing but warm, positive memories of Wawa. Every day in the lunchroom of my Catholic grade school in Springfield, Pennsylvania, we were served one of those gigantic soft Philly pretzels and a half-pint of Wawa milk in little white cartons with orange lettering and a crude rendering of the Wawa goose. We also made a field trip to the unincorporated community of Wawa, Pennsylvania to visit the dairy farm that made the milk we drank every day for lunch. The farm was maybe seven miles maximum from the house where I grew up.
The first-ever Wawa Food Market opened in 1964 in Folsom, Pennsylvania, only three miles from my house when I was only three years old. Wawa was my 'hood, homie. In mi barrio. Wawa is the set I claim. It's in my bones — from all that free Wawa milk I guzzled in grade school, it's probably literally in my bones.
Wawa was always reliable. Wawa would always be there. The coffee would always be hot. There would always be Tastykakes and pre-wrapped hoagies and soft pretzels. Life in and around Philly could often be bleak and miserable, but Wawa always made life a little easier.
And now a hundred damned dirty juveniles went bonkers and shattered Wawa's innocence in a part of town that used to be known as the "Great White Northeast."
"For those who don't know Philly," wrote someone on Twitter, "WaWa [sic] is almost a sacred institution. Ransacking a WaWa [sic] is truly a taboo. This is like the sacking of Rome. Only if the Romans were doing it to themselves."
Well, it depends on how you distinguish a Roman from a barbarian.
This one stings me. It punches me straight in the solar plexus of my soul's nostalgia center. I suppose this is how a religious person feels when someone has desecrated a church. And even though I doubt that, up to the hundredth monkey, any of them could even spell the word "symbolism," the looters knew deep down in their DNA what their little act of resistance symbolized. Coming from a so-called "civilization" that has never invented anything as magnificent or profound as a Wawa Food Market, they wanted to spoil our milk and drop a turd in our cheesesteaks. They wanted to make things inconvenient at our convenience store.

*  *  *
Counter-Currents has extended special privileges to those who donate $120 or more per year.
First, donor comments will appear immediately instead of waiting in a moderation queue. (People who abuse this privilege will lose it.)
Second, donors will have immediate access to all Counter-Currents posts. Non-donors will find that one post a day, five posts a week will be behind a "Paywall" and will be available to the general public after 30 days.
Third, Paywall members have the ability to edit their comments. 
Fourth, Paywall members can "commission" a yearly article from Counter-Currents. Just send a question that you'd like to have discussed to

[email protected]

. (Obviously, the topics must be suitable to Counter-Currents and its broader project, as well as the interests and expertise of our writers.)
Fifth, Paywall members will have access to the Counter-Currents Telegram group. 
To get full access to all content behind the paywall, sign up here:
Paywall Gift Subscriptions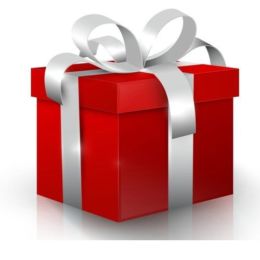 If you are already behind the paywall and want to share the benefits, Counter-Currents also offers paywall gift subscriptions. We need just five things from you:
your payment
the recipient's name
the recipient's email address
your name
your email address
To register, just fill out this form and we will walk you through the payment and registration process. There are a number of different payment options.
Enjoyed this article?
Be the first to leave a tip in the jar!