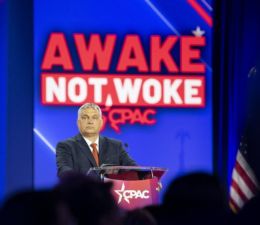 4,573 words
Part 2 of 2 (Part 1 here)
Hungarian Prime Minister Viktor Orbán set himself a very high rhetorical bar with his speech in Transylvania in July. In one sense it could be seen as a sort of "coming attractions" for his Conservative Political Action Conference (CPAC) speech in Texas, which he gave less than two weeks later. In fact I think it's very possible that he made the "race-mixing" comments deliberately in order to generate buzz before his trip to the United States.
Orbán's invitation to CPAC was a major achievement for him, as he and his Fidesz party have been trying to forge closer ties with both the British and especially the American conservative establishment — more specifically, the US populist Right — for some years now after initially having very frosty relations with Washington, but more on that later. It appeared to be the next phase in a string of very public collaborations between the two parties over the previous year, including the week Tucker Carlson spent broadcasting from Hungary in August 2021 and the CPAC that was held in Budapest in May of this year, which marked the first time that the event had been held anywhere in Europe.
Two days prior to CPAC, President Trump invited Orbán to one of his golf resorts for a meeting. This was the latest chapter in a low-level bromance that has been ongoing between the two leaders since 2016, when Orbán praised Trump during his first campaign. Orbán was also one of the first foreign politicians to congratulate the President-elect on his victory on election night. The two men, both seen as anti-immigration champions, have expressed praise for each other on occasion ever since, and both endorsed the other in their last election campaigns. The high point of this relationship was perhaps Orbán's official visit to the White House at Trump's invitation in May 2019 — although notably, Trump declined an invitation to attend the Budapest CPAC this year.
Orbán's Transylvania speech, which most genuine conservatives and Dissident Rightists would agree was almost flawlessly praiseworthy, was a triumph of speechmaking. By contrast, Orbán's talk at the Texas CPAC (video here, transcript here) was very clearly an attempt to kowtow to American populist conservatives. This is not to fault Orbán for doing so; he knew his audience, and he accomplished the task he went there to perform, which was to win sympathy from one faction of the American establishment in the hope that he can put it to good use for the benefit of his party and his country down the road.
But those who follow Orbán's statements could plainly tell that the voice he used in Texas was not the same as the one he uses in Europe — and I'm not referring to his English, which was actually quite decent in spite of his strong Hungarian accent. References to Dallas, Clint Eastwood, baseball, and to Hungary as "the lone star state of Europe"; invoking American exceptionalism ("[America is] where the Spirit of Liberty shines brighter than at any other place on Earth"); and giving thanks to Ronald Reagan were obvious crowd-pleasers that were invented by some (possibly American) speechwriter to make Orbán more relatable to his Republican audience. He could perhaps be forgiven for stating that his government "decided we don't need more genders; we need more rangers — less drag queens, and more Chuck Norris," given that Norris paid Orbán a flattering visit in 2018 after the latter had become a pariah in the liberal world.
But it didn't stop there; the audience was also treated to cringey references to Jesus ("There is no enemy that Christ has not already defeated," quoting Pope John Paul II), which he certainly does not indulge in when speaking to Hungarians given that more sober-headed Europeans do not like their politicians constantly invoking God and Jesus, like American politicians do. To top it off, Orbán referred to the importance of "Judeo-Christian teachings," a Cold War-era fabrication of American conservatives that certainly would not garner a favorable response among most conservative Hungarians, but which of course has become an integral part of the populist-conservative vocabulary across the West in recent years.
We shouldn't be too hard on Mr. Orbán, however, given that his audience was made up of people most of whom are much more likely to look to Marjorie Taylor Greene as their inspiration than Jared Taylor or Kevin MacDonald. And we can hardly blame him for going to CPAC, as it was only with the emergence of the populist Right in America in recent years that Hungary has been able to enjoy any sort of friendship from the world's only superpower.
It's no surprise that the Obama administration did everything it could to undermine Orbán's government, in a manner that has now been resumed by the Biden administration. But it was cuckservative champion John McCain who denounced Orbán as a "neo-fascist dictator" on the floor of the House in 2014, showing that the other wing of America's uniparty bore him no greater love. While things improved somewhat with Trump, it still can't be honestly said that America under Trump was a friend to Hungary given that the US State Department continued to fund Hungary's liberal opposition even during his tenure. Indeed, on the day that President Trump welcomed Orbán to the White House in 2019, the State Department pointedly hosted a delegation of Hungarian Left-liberal opposition leaders to Washington in a clear case of counter-signaling. Trump may have been friendly with Orbán, but the Deep State made sure to show that it was not.
Nevertheless, Orbán is playing the game with the Republicans in the hope that, if the populist Right returns to power in America, he might be able to cash in on his efforts. And this is a very old game. For centuries Hungary has been a small, poor, and weak country at the mercy of the great powers, and has only eked out enough freedom to preserve its unique identity by currying favor with as many of them as possible. Orbán is today playing the same game as his predecessors by performing a balancing act between Russia, China, the United States, and others simultaneously. Indeed, he is a master of punching far above his country's weight on the world stage by saying and doing things that no other Western leader would dare, and the fact that he has managed to attract the sympathy of American conservatives is a testament to the fact that he knows what he is doing.
Whether Orbán's strategy will bear fruit remains to be seen, and is of course dependent on political winds in the United States itself. But he's sparing no expense in trying to maximize his chances. In 2013 the Danube Institute was founded in Hungary and has only expanded its activities since. The Institute, which is run by John O'Sullivan, formerly Margaret Thatcher's speechwriter and a well-known figure on the Anglophone intellectual Right, enjoys close relations with Fidesz, and major political and intellectual figures from the American and British conservative milieus make frequent visits to Hungary under its auspices, as well as through the Fidesz-owned higher educational institution, the Mathias Corvinus Collegium (MCC). The Danube Institute even has its own English-language journal, The Hungarian Review. Since last year, Fidesz's forays into Anglophone conservatism have been expanded to two other publications and associated websites: The European Conservative and Hungarian Conservative. These periodicals seek to disseminate European populism, consistent with Orbán's own message, throughout the English-speaking world, and are distributed in bookshops in both the United States and the United Kingdom as well as online.
It is not necessary for me to tell Counter-Currents readers that these populist-conservative publications in some respects communicate very different principles and messages from those of the Dissident Right. You'll find a lot more talk about "Judeo-Christianity" than about race, for example. Nevertheless, the level of intellectual quality is generally quite high and there is more overlap than contrast. Thus, I urge everyone to have a look at them, especially if one wants to understand what is happening on the mainstream Right in Hungary and Europe more broadly. I plan to write in greater detail about them in the future.
The concern in Orbán's Hungary getting so chummy with Anglo-American conservatives is that the former will lose sight of the rich and unique tradition of the Hungarian Right, which is very different from conservatism in the Anglosphere and has naturally always borne greater similarity to Continental Right-wing thought. This is in addition to the fact that the sociopolitical situation in Hungary bears little similarity to the British or American predicaments except in superficial ways. The opinion of those who I have spoken to about this issue is divided as to whether continuing along this trajectory will lead Hungarian conservatism into becoming merely an imitation of British and American conservatism (God help them), or if this is simply part of their overall strategy to win friends in powerful countries who might be able to come to their aid as they continue to seek their own path. Again, only time will tell.
But to return to Orbán's Texas speech, in spite of its intended audience, aspects of it remain worth calling attention to from a Dissident Right perspective. This includes the title of his speech, How We Fight, which calls to mind Guillaume Faye's classic book, Why We Fight. It may only be a coincidence, but given that Orbán was praising Jean Raspail in public only two weeks before, it's certainly possible.
Orbán, as usual, sounded his familiar themes of defending Christianity, freedom, and sovereignty. While it is certainly true that Orbán's Fidesz could be described as "Christian nationalist," this remains a very new concept in the US, while this has been Orbán's orientation for decades now. Also, in a country that — at least for now — contains no major non-white immigrant populations, "Christianity" can often be seen as a less inflammatory stand-in for "European civilization" — i.e., the European ethnos, particularly if one analyzes the contexts in which it is sometimes invoked. Orbán is no revolutionary firebrand. He knows the rules he has to play by and the limits he has to respect if he wants to avoid turning Hungary into the North Korea of Europe. So, Christianity will have to do for now.
Orbán accurately described Hungary as being "under siege of progressive liberals," and condemned the liberal media's attacks on his government as being "fake news" and the work of "idiots." He also didn't pull any punches against America's Democrats, regaling his audience with the same story he had referenced in Transylvania of how the Obama administration had demanded that his party change Hungary's constitution in accordance with Washington's wishes. He likewise accused the Biden administration of putting not just Hungary, but all of Europe under "ideological pressure." Later in his talk, Orbán said the following about America, which is worth quoting in full:
Just recently we [Hungary] came under fire again when we went against the Global Minimum Tax initiative. All European countries surrendered. Hungary is the last man standing. But the empire always strikes back. The current US administration decided to terminate the tax treaty between Hungary and the United States, which was probably the best tax deal ever negotiated. It was good for US investors. There are 1,700 US companies operating in Hungary. I think it was indeed the revenge of the Left. Because the US Treasury somehow forgot that they have a very similar treaty with Russia. But not with Hungary anymore. Funny, isn't it?
This is absolutely true: In July, the US Treasury announced that it had cancelled its tax agreement with Hungary — which had been in place since 1979 — because of the latter's refusal to accept its proposed minimum global corporate tax rate of 15% (Hungary's is 9%). It's impossible not to see this move as yet another tightening of the vise in which Hungary is currently trapped, with Brussels on one side and the US on the other, given that global inflation and record devaluation of the Hungarian currency, the forint, this year, which came hot on the heels of massive borrowing by Orbán's government in the run-up to the recent election, has put the country in an extremely difficult financial position. And it is also the case that the Treasury has left its agreement with Russia in place — which begs the question of whether Washington actually hates Orbán more than it hates Putin.
Orbán then called on Americans and Hungarians to "unite our forces, because we Hungarians know how to defeat the enemies of freedom on the political battlefield," invoking his career's start as an anti-Communist crusader in claiming that experience tells him that today's progressive liberals are the same as yesterday's Communists. While this claim is somewhat dubious — Lenin, Mao, and Che Guevara certainly never claimed that an individual has a right to choose his gender, or that illegal immigrants have the same rights as citizens — we can see Orbán moving toward trying to construct a global populist Right to oppose the designs of globalist liberals.
But to win over his civic nationalist audience, Orbán knew that he'd have to address the controversy over his race-mixing comments. So he informed them that his government has zero tolerance for racism and anti-Semitism (whatever that means given that polls consistently show that Hungarians exhibit a high degree of suspicion toward foreigners and Jews), and attempted to reassure them by saying, "Don't worry, a Christian politician cannot be racist." He then went on to make the old false equivalency between Communism and fascism by lumping them together, claiming that National Socialism and Communism were both the consequence of European societies ignoring the limits imposed by traditional Christian values. Indeed, Orbán then threw today's progressives into the same pot by claiming that they, too, want to create a "post-Western world" — the West, of course, being equivalent to "Christian values." That's right, the progressives are the real racists and Commissars!
But then Orbán got to the most interesting part of his address, which was when he tried to impart some advice to the audience based on his own nearly 40-year career as a politician. "The key to our success story is that when we fight we give at least 100%," he said. "We tell the truth and represent the truth, even if half the world attacks us for it. You cannot win half-heartedly. You either give everything you have got and win, or play it safe and lose." Wise words for our times, certainly, when expressing even moderate Right-wing views can cause you to lose your livelihood and security.
Orbán then urged his listeners to "play to win," and the following section of his speech is worth quoting at length:
I have also learned that in order to win, it is not enough to know what you are fighting for. You also have to know how you should fight. My answer is: Play by your own rules! But how do you do that? It is as simple as it sounds. You must play to win. You cannot expect victory and plan for defeat. You have to believe that you are better than your Left-liberal opponents are.
And don't care what the liberals say! They always say you will lose. They say it cannot be done. You just have to prove them wrong. But there is one thing I have learned: We cannot fight successfully by liberal means because our opponents use liberal institutions, concepts, and language to disguise their Marxist and hegemonist plans. Politics, my friends, are not enough. This war is a culture war.
This is quite a bold, and yet absolutely correct, imploration, and certainly one that American conservatives need to hear given that they are constantly trying to win by playing by their opponent's rules. This is how America ended up with a "conservative" party that touts its support from the LGBTQ community and calls up Tel Aviv whenever planning its approach to the Middle East. Orbán clearly isn't completely innocent of this approach himself — otherwise he wouldn't have to reassure everyone that he's not a racist, or counter charges of anti-Semitism by emphasizing his good relations with Israel — but he at least grasps the essence of the battle that is being fought better than his American equivalents, who don't seem to realize that trying to beat their enemies at their own game has led to nothing but continual retreat over the past century.
And while it's a minor detail, I'll point out that Orbán's use of the term "left-Liberal" is something you are much more likely to hear in Europe than the US, given that Americans don't generally believe in any political factions beyond our own false Left/Right dichotomy. In European politics a distinction is still drawn between liberal and non-liberal Leftists — i.e., between the old Left that focused on the issues of the working class, and today's Left that focuses primarily on racial and gender issues. The same holds true for liberal and non-liberal Rightists, with liberal Rightists being today's "conservatives" who talk mainly about taxes and small government, and non-liberal Rightists being the monarchists and paleoconservatives of yesteryear.
"Hungary is an old, proud, but David-sized nation standing alone against the woke globalist Goliath," Orbán explained. "We invite the solidarity of the American conservatives. They are in total attack, so we need a total defense. You have to be brave. If you feel fear, you have a job to do. The only thing we Hungarians can show you is how to fight back by our own rules." He then went on to offer some examples of his government's success, including his fight against illegal migration — "We have actually built that wall!" he truthfully crowed — as well as its pro-family policies and opposition to the LGBTQ agenda, all in the face of constant attacks from Brussels, which most recently has been withholding funds the European Union rightfully owes Hungary over its vague accusations of "rule of law" violations.
Orbán then boasted that "[i]n the last ten years, ladies and gentlemen, the number of marriages has doubled, and the number of abortions has halved in Hungary. It's not a bad start." I haven't checked the statistics to see how accurate his claims are, but it's true there has been some improvement in family life in Hungary under Orbán's government, even if they still haven't met their target of reversing demographic decline — as Orbán himself conceded in his Transylvania speech. "In Hungary we had to build not just a physical wall on our borders and a financial wall around our families, but a legal wall around our children to protect them from the gender ideology that targets them," he said, linking the three prongs that have defined his policies over the past seven years.
Orbán went on to claim that law and order is a priority for his administration, asserting that "Hungary is the safest country in Europe; actually, Budapest is among the very few European capitals where you can walk around safely even in nighttime." While again, I haven't checked the numbers, I can confirm from personal experience that violent crime is virtually unknown in Hungary, and even other types of crime seem to be quite low. As a butterfingers who has managed to drop both his wallet and his phone on busy city streets during his time in Hungary and had both promptly returned unscathed by bystanders, I most definitely believe that the country is far safer than America at present, and certainly safer than any American city. Orbán attributed this situation to Hungarians' support for their police. While this is certainly a welcome message in a country that underwent the George Floyd revolution not long ago, I don't think Hungary's success in this area is attributable solely to its police, but simply to the fact that Hungary remains the fabled "high-trust society" that so many Western Rightists long for. And that's thanks more to the Hungarian people than to its law enforcement.
Orbán also briefly touched on the current conflict in Ukraine. He highlighted the fact that Hungary has received approximately one million refugees from Ukraine since February, which certainly will make it difficult in the future for Brussels and other international bodies to accuse the country of hostility toward refugees as they do whenever Hungary reasserts its refusal to accept illegal migrants from outside Europe.
But then he addressed the politics of the war itself, and to his credit he continued to toe the line that he has all along rather than kowtowing to the Russophobic sentiments of some Americans. After stressing that Hungary is "in full solidarity" with Ukraine, he opined:
In my view, the globalist leaders' strategy escalates and prolongs war and decreases the chance of peace. Without American-Russian talks, there will never be peace in Ukraine. More and more people will die and suffer, and our economies will come to the brink of collapse. I cannot tell you what to do; it is your sovereign decision. I can however tell you one thing: Only strong leaders are able to make peace. We in the neighborhood of Ukraine are desperately in need of strong leaders who are capable of negotiating a peace deal. Mayday, mayday! Please help us! We need a strong America with a strong leader.
This is certainly the truth of the situation that many Americans are unaware of, or don't want to admit: Ukraine is being used as a gang of mercenaries to serve the American elites' interest in their attempt to humiliate Russia and remove it as a competitor and as an obstacle to their designs. As such, the American elite prefers to fight the war with Ukrainian blood while safe at home, keeping Kiev away from the negotiating table with false hopes. This is not good for Europe, where the sanctions war is threatening the economic well-being of ordinary people across the Continent. It's certainly not good for ordinary Ukrainians, who might prefer a negotiated settlement to potentially years of death and destruction. And there is absolutely no benefit to ordinary Americans in their blood and treasure being involved in the conflict in any way — other than, possibly, in their country acting as a mediator to end what it started in the first place. One thing is certain, though: We can't wait until a new American administration in 2023 to end it. Nevertheless, it was good for Orbán to act as the messenger of discomforting news in this regard, since they're not going to hear it many other places.
"Now the West is at war with itself," Orbán said in closing. "We have seen what future the globalist ruling class has to offer. But we have a different future in mind. The globalists can all go to Hell; I have come to Texas!" I assume the last sentence is in reference to rumors that Orbán might be banned from entering the US due to accusations of him "inciting hatred," or whatever other excuse the authorities could cook up. And he reiterated his call for a global conservative alliance to offer resistance to the progressives.
It was a fine speech for the occasion, and as previously mentioned, it's in Orbán's interest to cultivate closer ties with American conservatives. Still, I hope he has tempered his expectations. Americans have little history of helping other countries out of purely idealistic motives and when there was no American interest at stake, whether we look at the history of Democratic or Republican administrations. If you think I'm being overly pessimistic, however, as proof I can point to the fact that the hall where Orbán addressed CPAC was nearly half-empty.
Ákos Hadházy, a politician from Hungary's Left-liberal Green party, the LMP, claimed that the CPAC attendees' lack of interest made Orbán's speech resemble "an old rock star's performance, where he returns for the fourth time for a final 'show' even though no one is listening to his music anymore." Hadházy clearly has little understanding of American politics, given that it's only recently that Orbán has come to the attention of American conservatives in any serious way, and thus he can hardly be described as a has-been. What I think the empty chairs really represented is the fact that Americans in general are uninterested in the rest of the world, and many of them probably didn't see the value in spending their time listening to the leader of a small country on the other side of the world, whatever his credentials are. So what are the odds these same people are going to push for Hungary's interests when it actually involves real work and effort?
It remains to be seen what tangible fruits will come of the new camaraderie between Hungarian and American conservatives other than attending each other's conferences. And while I believe Orbán had some valuable messages for the CPAC audience, the fact is that the situations Americans and Hungarians are facing in their respective countries are completely different. There has never been any "march through the institutions" by the radical Left in Hungary. True, Hungary was under Communism for nearly half a century, but it was imposed upon Hungary by force through an invasion, not a revolution, and the system had already lost credibility in the eyes of most Hungarians before Orbán and Fidesz came along. The latter's fight has rather been to keep the country's vital institutions out of liberal hands — and they have been fairly successful in this, even if George Soros and his ilk remain hard at work there on the metapolitical level, especially among the country's youth. Overall, the majority of Hungarians remain at least somewhat conservative in their outlook — at least for now. Thus, Orbán has only had to build on what is already there. He didn't have to wage a metapolitical battle against powerful and entrenched liberal foes, and convince millions of liberal Hungarians to stop hating themselves; he merely had to articulate what was already in the minds and souls of many of his countrymen. Moreover, his country didn't consist of 40% non-Hungarians when he set about his work.
In the United States, our fight is to win back something we once had but that has already been lost. And it's a lot more difficult to recapture a lost position than it is to defend one that you already hold. We have to fight against those millions of immigrants, most of whom see us as their mortal enemy, as well as against those other millions of our countrymen who hate us because they have lost any connection to what once defined an American. We're also at war with our own corporations and institutions, which have more power at their disposal than any adversary that anyone has ever faced before in history. Thus, I don't really see how an "American Orbán" could simply copy Orbán methods and arrive at the same result. There might be some areas for useful collaboration and instruction, but Hungary and America are worlds apart, politically speaking.
In these two speeches, Viktor Orbán laid out a grand vision for the future of conservatism. He's been fighting this battle since long before the "populist moment" emerged in 2016, and he's continuing to fight it despite the fact that the populist wave has since receded. The question is if true American conservatives can manage to achieve any lasting influence beyond a single election cycle, as well as whether such a thing as an "international Right" can truly come into being outside the intellectual realm.
*  *  *
Counter-Currents has extended special privileges to those who donate $120 or more per year.
First, donor comments will appear immediately instead of waiting in a moderation queue. (People who abuse this privilege will lose it.)
Second, donors will have immediate access to all Counter-Currents posts. Non-donors will find that one post a day, five posts a week will be behind a "paywall" and will be available to the general public after 30 days.
Third, paywall members have the ability to edit their comments after publishing them. At Counter-Currents, every man can be an editor! (The edit option ends when the comment thread closes. Currently, that is in 100 days.)
Fourth, Paywall members can "commission" a yearly article from Counter-Currents. Just send a question that you'd like to have discussed to 

[email protected]

. (Obviously, the topics must be suitable to Counter-Currents and its broader project, as well as the interests and expertise of our writers.)
Fifth, Paywall members will also have access to the Counter-Currents Telegram chat group.
To get full access to all content behind the paywall, sign up here:
Paywall Gift Subscriptions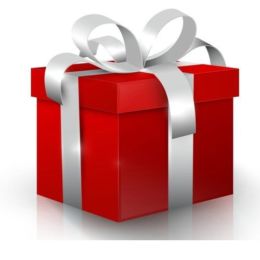 If you are already behind the paywall and want to share the benefits, Counter-Currents also offers paywall gift subscriptions. We need just five things from you:
your payment
the recipient's name
the recipient's email address
your name
your email address
To register, just fill out this form and we will walk you through the payment and registration process. There are a number of different payment options.