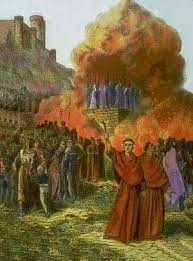 1,320 words
Igor Shafarevich
The Socialist Phenomenon
New York: Harper & Row, 1980
In his landmark 1980 work The Socialist Phenomenon (first published in Russian in 1975), mathematician Igor Shafarevich recounts dozens of socialist doctrines throughout history to demonstrate how their common features, even among those from many centuries ago, can still be found in the repressive socialist states of the day. It's a fascinating survey revealing how ancient philosophers, Medieval Christian heretics, and Enlightenment thinkers all came up with eerily similar socialistic ideas. These include the complete rejection of existing social and political orders, the abolition of family and private property, mandatory public education of children, equality among the sexes, communal husbands and wives, and above all else, an unadulterated hostility toward outsiders.
Shafarevich reminds us in his Preface that Karl Marx believed an ultimate socialist victory would be worth fifty years of civil war. Similarly, Mao Tse-Tung "was willing to accept the loss of half of humanity in a nuclear war for the sake of establishing a socialist structure in the world." Thus, this is an important topic, and one that Shafarevich covers comprehensively.
While reading the chapter on the violent Christian heresies from the Medieval period, however, especially as they relate to Gnosticism, I noticed a parallel with today's transgender movement, which is currently working its way through various Christian churches. Yes, parallels can also be drawn between these heresies and Bolshevism, but this connection is quite obvious and well known. Linking the collective farms and property seizures of the early Soviet period to the communal property mandate of the eleventh-century Cathars and fourteenth-century Free Spirits isn't exactly a stretch, and not merely in an ideological sense:
The uprising against the Pope in Umbria, in the 1320s, serves as a vivid example of the influence the sect had on social life. The teachings of the Free Spirits were widespread among the nobility of this region and became the ideology of the anti-Papal party. In the struggle against the Pope and the urban communes, the doctrine justified the application of all means and the rejection of mercy of any kind. The entire populations of captured towns were slaughtered, including women and children. The head of the uprising, Count Montefeltro, and his followers prided themselves on plundering churches and violating nuns. Their supreme deity was Satan.
Most of these heresies were Christian in nature, of course, unlike the anti-Christian and atheistic Bolsheviks centuries later. The level to which this or that particular heresy was in fact Christian is beside the point in The Socialist Phenomenon, yet I believe that if we examine this issue further, we may find in the Gnostic heresies the theological antecedents to the current movement to marry transgenderism with mainstream Christianity. And if history is any guide, perhaps we can have an inkling as to how this will all turn out in the end.
The Gnostic heresies from the second century — namely, the Carpocratians of Alexandria — chose a fundamentally different worldview from mainstream Christianity's, both then and now. For the Christians, Creation is the work of God and therefore good. Inequality is baked into the theological cake, so to speak, with tribal, sex, and master-slave distinctions spelled out early in holy scripture. Evil originates when man turns away from God, as Adam and Eve did in Genesis. Only by accepting Christ as God's incarnate son — and following his teachings — can Man return to God and find salvation.
The Gnostics, however, believed in Man's inherent goodness. Evil appears as a result of the unequal circumstances in which Man so often finds himself: a world created by a wicked Demiurge. Gnosis is the understanding that this unjust material realm must be overcome through spiritual inquiry and collective effort. In a sense, history can be measured as Mankind's progress toward this state of gnosis.
I'm sure it's debatable as to the extent to which the many Christian heresies throughout history were indeed Gnostic in nature, but Shafarevich offers a few very tempting examples. The Cathars believed in a good God who is the creator of the spiritual world (as reflected in the New Testament), and a wicked God (Satan) who created the material world (as reflected in the Old Testament). Their hatred of the Catholic Church stemmed from the Church's encroachment on secular power during the time of the Emperor Constantine.
The Free Spirits believed that in overcoming the wickedness of the world, men identify with God and are therefore without sin — which means anything they do is permitted. Centuries later, the Taborite heretics predicted a day of retribution against the "dominion of evil" in which the wealthy and powerful will be burned and thrashed without mercy. The Anabaptists, the Ranters, and other heretical sects preached a similar dualistic perspective which harkened back to the days of the Gnostics.
When transgender people join churches as individuals, it is a mundane event. I can see no reason why a priest or minister should treat such a person any differently than anyone else they serve. But when transgender activists attempt to make an entire religion more accepting of transgenderism — as if such a thing should be celebrated — then sooner or later theological arguments must be made to justify transgenderism if it is going to remain a permanent part of the religion. And this must go beyond all the platitudes about tolerance and inclusion one finds on church websites, such as this and this.
I argue that transgender Christians will eventually syllogize their way back to Gnosticism in order to justify their identities as both transsexuals and Christians. Leaving aside any medical explanation for gender dysphoria — if there is any at all — only two theological explanations can exist for this purported disorder: Either the Demiurge was at it again, corrupting the material world to inflict the evil of inequality upon innocent souls, or God made one doozy of a mistake divvying out X and Y chromosomes. Since no monotheistic religion will cop to a fallible God, only the former option becomes viable.
This is when transsexuals will do what the Gnostics have always done: Collectivize and take the spiritual journey back to the one true God (or state of gnosis). A millennium ago, people did this by renouncing family and property and jumping on the spousal merry-go-round. Today they do it through a regimen of hormones and gender reassignment surgery. Such medical intervention brings transsexuals, in their eyes, back to their true selves as intended by God.
We can conclude only one thing from this: Any Christian church that celebrates transgenderism as a positive good must be considered a heretical sect — at least according to the Catholic Church. Transgender Christians place themselves intractably against the material world and existing social structure by denying what mainstream Christians would see as an act of God, i.e. the determination of a person's sex at conception. Transsexuals feel they must overcome the fate God has decided for them, which puts Man on the same level as God. And as the Free Spirits and other Gnostic heresies taught us, once that happens, all sorts of atrocities can and will be justified.
While our current Pope has toed the line against transgenderism, it doesn't seem like he is ready to drop the H-bomb on it just yet. Perhaps this is because transgender activists have yet to take over the leadership of individual churches and turn them into proselytizing machines for transsexuals. Or perhaps Pope Francis, anti-white Lefty that he is, simply lacks the will and would prefer to kick the can down the road for the next Pope to deal with.
In any event, it should be clear that transgender Christians can resort only to a form of Gnosticism in order to justify their place in Christianity. Since the Gnostics were considered heretics, so must they. And given how violent and murderous many of the heretical descendants of Gnosticism became during the Middle Ages, the sooner this heretic label comes, the better.
*  *  *
Counter-Currents has extended special privileges to those who donate $120 or more per year.
First, donor comments will appear immediately instead of waiting in a moderation queue. (People who abuse this privilege will lose it.)
Second, donors will have immediate access to all Counter-Currents posts. Non-donors will find that one post a day, five posts a week will be behind a "paywall" and will be available to the general public after 30 days.
Third, paywall members have the ability to edit their comments after publishing them. At Counter-Currents, every man can be an editor! (The edit option ends when the comment thread closes. Currently, that is in 100 days.)
Fourth, Paywall members can "commission" a yearly article from Counter-Currents. Just send a question that you'd like to have discussed to 

[email protected]

. (Obviously, the topics must be suitable to Counter-Currents and its broader project, as well as the interests and expertise of our writers.)
Fifth, Paywall members will also have access to the Counter-Currents Telegram chat group.
To get full access to all content behind the paywall, sign up here:
Paywall Gift Subscriptions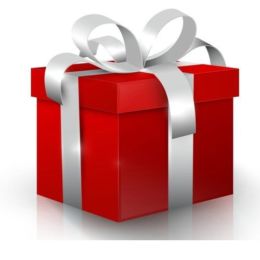 If you are already behind the paywall and want to share the benefits, Counter-Currents also offers paywall gift subscriptions. We need just five things from you:
your payment
the recipient's name
the recipient's email address
your name
your email address
To register, just fill out this form and we will walk you through the payment and registration process. There are a number of different payment options.