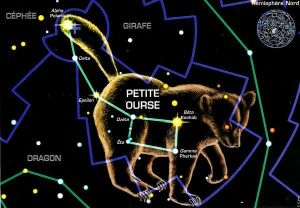 679 slová
French original here; English version here
Tak ako "Eurosibír" je i "Septentrion" v geopolitike európskej novej pravice opakujúcou sa témou. "Septentrion" je odvodené od latinského "septentriones", čo znamená "sedem orajúcich volov", čo sa vzťahuje na hviezdy v súhvezdí Veľká medvedica, Veľký voz, v súhvezdí, ktoré sa vo všeobecnosti spája so severom a severnou polárnou oblasťou. Podľa synekdochy sa "septentrion" vzťahuje na sever vo všeobecnosti. V diskusii európskej novej pravice sa "Septentrion" vzťahuje na geopolitickú úniu bielych národov Európy, severnej Ázie a severných častí Severnej Ameriky. Nasledovné pasáže, ktoré som preložil z francúzštiny, dávajú diskusii zmysel. Rád by som poďakoval francúzskemu druhovi za zozbieranie týchto citácií a rovnako aj za názov.
Ak bude globálne otepľovanie pokračovať a zintenzívni sa, behom niekoľko sto rokov napokon polárna ľadová čiapka zmizne, čím sa zo Severného ľadového oceána stane námorná sféra najväčšieho významu. Siahajúc na pobrežia troch kontinentov, s ktorými susedí, Svätá arktická európska ríša – v ideálnom prípade zahŕňajúca eurosibír a septentrionálne územia severnej Ameriky (Aljaška, Jukon, Severozápadné územie, Nunavut, Quebec, Labrador, Newfoundland), Grónsko a Island – by bola veľkým hráčom medzi svetovými mocnosťami. Napokon, je hmatateľnou transpozíciou v priestore polárneho symbolu. Tak ako je cisár osou ríše, naša ríša sa opäť stane pólom sveta, osou duchovnej a etnickej renesancie všetkých národov, ďaleko od akéhokoľvek univerzalizmu alebo globalizmu. (Rodolphe badinand, Europe maxima, 2000)
"Eurosibír" je … prvkom "postapokalyptického" myslenia, štádium v budovaní cirkumpolárnej európskej ríše po zmätku vytvorenom globálnym otepľovaním. …Vo svete globálneho otepľovania Európa už viac nebude "pevninská", t.j. drobným príveskom Eurázie. …Podľa scenára globálneho otepľovania by sa južná Európa mohla stať "subkontinentálnou" v porovnaní so severským blokom, ktorý by zahrňoval Nemecko, Rakúsko, Poľsko – konštitučné časti dnešnej Európy, na ktorých už nie je nič "pevninské". (Daniel Cologne, Europe Maxima)
Ak si Kanada a aspoň určité časti Spojených štátov zvolia pripojenie k (európskej) ríši, potom budeme obklopovať Severný ľadový oceán úplne a ten sa stane "mare nostrum" rovnakým spôsobom, akým bolo Stredozemné more "mare nostrum" Rimanov. (Alisdair Clarke)
Sme "vlastenci severnej Európy", obrancovia vnútornej špecifickosti severu Európy a nie len Ruska… Som za jednotu európskych národov, ale na základe obnovy spoločnej duchovnej a severskej tradície. (Alexander Dugin)
Nie sme rovnako slepí, my, ktorí premýšľame o problémoch Európy, no nikdy nepremýšľame o nevyhnutnej rusko-americko-európskej jednote, ktorá bude jedného dňa predstavovať trojitý severský a západný front proti neodvratnému ázijskému prílivu? (Jean Mabire, 1964)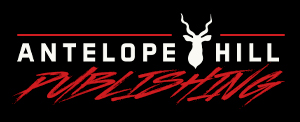 (Musíme) predložiť problém globálnej solidarity – v podstate etnickej – severu proti hrozbe juhu. …Pojem Západ sa vytráca a prenecháva svoj priestor pojmu Sever alebo Septentrion. (Guillaume Faye, L'Archéofuturisme, 1998)
Nemala by sa severná Amerika, z vizionárskej historickej perspektívy, vrátiť do lona vlasti, Veľkej Európy? Bol by to návrat márnotratného syna, prijatie Američanov európskeho pôvodu historickej chyby odtrhnutia sa. (Guillaume Faye, Pourquoi nous combattons, 2001)
Navrhujem… inú myšlienku, ktorá prichádza po mojom pojme "eurosibír": Septentrion, t.j. zhromaždenie všetkých ľudí európskeho pôvodu na planéte, v perspektíve, ktorá je etnopolitická a nie viac geopolitická. …Dosiahlo by sa tým, spôsobom stále nepredstaviteľným (ale to história predstaví za nás), preskupenie všetkých bielych európskych národov sústredených na severnej pologuli, ľudí severnej Ameriky, Európy a Ruskej federácie. …Táto predpoveď možnej – a snáď žiadúcej – budúcej existencie Septentrionu bezpochyby predpokladá zmiznutie Spojených štátov ako ich poznáme, pravdepodobne po teritoriálnom rozčlenení a opustení určitého počtu štátov… Myšlienka Septentrionu nie je vôbec nekompatibilná s myšlienkou eurosibíri, keďže jej stred by mohol byť len na našom kontinente, vlasti, fyzickom, duchovnom a geopolitickom centre toho, čo nazývame bielou rasou; a Septentrion vopred predpokladá historický koniec USA v ich súčasnej podobe a možno návrat nejakých Američanov európskeho pôvodu na orbitu novej etnocentrickej a eurocentrickej ríše. Septentrion bude koncom amerického sna, návratom márnotratného syna k európskemu rodičovskému lonu. (Guillaume Faye, Le coup d'Etat mondial, 2004)
V roku 2050 bude priemerný Američan z väčšej časti afrického, ázijského a latinoamerického pôvodu. …Poslední Euroameričania, obľahnutí vo svojich baštách na severe, budú povinní požiadať o pripojenie sa ku Kanade a o vytvorenie nového štátu zahŕňajúceho Aljašku. Nový štát bude tvoriť časť Väčšej Európy: 450 miliónov pravých Európanov, zhromaždených v európskom štáte spojenom ekonomicky, politicky a predovšetkým rasovo s miliónmi ďalšími, rozptýlenými v Európe za morom, čo zaistí PAX EUROPA pre nasledujúce storočia. (Norman Lowell, Credo)
This translation originally appeared at Proti Prúdu.
* * *
Like all journals of dissident ideas, Counter-Currents depends on the support of readers like you. Help us compete with the censors of the Left and the violent accelerationists of the Right with a donation today. (The easiest way to help is with an e-check donation. All you need is your checkbook.)
For other ways to donate, click here.
Enjoyed this article?
Be the first to leave a tip in the jar!