O Manifesto Nacionalista Branco:
Parte 7, O Etnoestado
Greg Johnson
2,957 palavras
Parte 7 di 16 (Parte 1, Parte 6, Parte 8)
Os Nacionalistas Brancos advogam estados soberanos homogéneos não apenas racialmente como também etnicamente, i.e., etnoestados. A soberania é um princípio da lei internacional. Um estado soberano controla o seu próprio território e assuntos internos. Não tem que responder a nenhuma autoridade política superior. Os estados soberanos não têm permissão para se envolverem nos assuntos internos de outros estados soberanos. Além disso, os estados soberanos, independentemente do seu tamanho ou poder, são reconhecidos como iguais perante a lei internacional.
Apesar de ao longo da história os povos terem lutado para estabelecer e preservar a sua soberania, o conceito de soberania é moderno, considerando-se normalmente como tendo sido estabelecido em 1648 pelo Tratado de Vestfália, que acabou com a Guerra dos Trinta Anos, uma guerra entre católicos e protestantes que devastou a Europa.
O Tratado de Vestfália estabeleceu o princípio de que cada estado adotaria a igreja—Católica ou Protestante—por decisão do seu governo, e que os outros estados teriam de aceitar isso. Esta foi uma medida pragmática para acabar com décadas de conflito religioso causado pela diversidade de confissões religiosas dentro dos mesmos estados e pelas reivindicações da igreja a autoridade supranacional, que lhe dava licença para se intrometer nos assuntos religiosos dos estados.
Resumindo, o conceito de soberania emergiu da necessidade de assegurar o direito a discordar. Tornando a paz social mais importante do que questões de verdade religiosa, a emergência do conceito moderno de soberania marcou a queda do Cristianismo e a ascensão de um novo sistema de valores hegemónico, o liberalismo.
No início, as fronteiras dos estados soberanos eram largamente determinadas pela política dinástica das casas reais Europeias. Mas no final do século XVIII, com o renascer do republicanismo clássico, a ideia do estado-nação emergiu, uma ideia que definia a entidade soberana propriamente dita como sendo um povo unido por uma língua, cultura e ascendência comuns.
Entendido de forma estrita, um estado-nação é a mesma coisa que um etnoestado, pois a palavra inglesa nação deriva da palavra latina nation, que se refere a um grupo de pessoas relacionadas por ascendência comum. Mas na linguagem comum, países como o Reino Unido, Espanha, França, Bélgica, Canadá, e Suíça são chamados de estados-nações, apesar de serem sociedades multi-étnicas quasi-imperiais.
A confusão é aumentada pelo uso da palavra nação para se referir a todas as entidades soberanas, incluindo aquelas que são multi-étnicas, por exemplo quando falamos das Nações Unidas, lei internacional, ou comércio internacional—estas coisas lidam com estados, a maior parte dos quais não são estados-nações.
Por isso precisamos do conceito de etnoestado e de etnonacionalismo, para enfatizar a etnia como princípio de união de um estado soberano—apesar de ethnos ser apenas o equivalente grego de natio, o que faz do etnonacionalismo um termo redundante.
O etnonacionalismo contrasta com o nacionalismo cívico, no qual o princípio de união é a sujeição a um sistema de leis comum ou a professão do mesmo credo cívico. O nacionalismo cívico não existe necessariamente apenas em sociedades multirraciais ou multiculturais, mas a principal razão pela qual os credos nacionalistas cívicos são promulgados é a necessidade de lidar com a falta de unidade étnica orgânica na sociedade.
No livro The Ethnostate, Wilmot Robertson oferece argumentos persuasivos a favor da implementação do etnonacionalismo.[1] O etnonacionalismo preserva raças, sub-raças, e culturas distintas e permite-lhes evoluírem sem a fricção, distorções, e conflitos que surgem inevitavelmente quando diferentes raças e culturas são forçadas a partilhar o mesmo território e sistema político.
O Etnonacionalismo pressupõe que a diversidade racial e cultural são bens dignos de serem preservados. Também pressupõe que isto é um princípio universal. Dizer que a diversidade racial e cultural têm valor universalmente significa, primeiro, que se um princípio é objectivamente verdadeiro, ele é-o para todos os povos. Segundo, implica que todas as nações se devem perpetuar ao longo do tempo e, se necessário, forçar outras nações a respeitar os seus interesses vitais. Além disso, também implica que cada nação deve respeitar os interesses vitais das outras nações não apenas porque elas estão dispostas a defender-se, mas sim porque nós valorizamos as diferenças dos outros e respeitamos o seu direito a serem diferentes como princípio.
O etnonacionalismo deveria ser visto como um direito e não como uma obrigação. Não é um dever moral que tenha que ser adotado por todos os grupos étnicos, independentemente das circunstâncias. Ele é simplesmente uma ferramenta altamente pragmática para diminuir o conflito e promover a diversidade genética e cultural. Mas o etnonacionalismo não é a única solução para os problemas enfrentados pelas sociedades multi-étnicas. Por exemplo, a Suíça é uma sociedade multi-étnica harmoniosa devido ao seu sistema político federal e descentralizado no qual os seus 26 cantões desfrutam de grande autonomia.
Em sociedades como os EUA e o Canadá, com pequenas relíquias populacionais aborígenas, a melhor solução são as reservas étnicas onde podem governar os seus assuntos internos. Nem todas as tribos na Amazónia ou na Sibéria precisam de soberania total e um lugar nas Nações Unidas.
Outra solução é a supremacia incontestada de um grupo dominante, onde as minorias simplesmente se resignam à condição de cidadãos de segunda classe ou residentes estrangeiros. Tais populações teriam os mesmos direitos humanos que viajantes estrangeiros, mas não teriam direitos civis, o que significa que todo o poder político estaria nas mãos do povo dominante. O povo dominante seria supremo não apenas politicamente mas também culturalmente, assim essas sociedades poderão não ser etnicamente totalmente francesas, inglesas ou americanas (quero dizer americanos brancos), mas seriam normativamente francesas ou inglesas ou americanas, e todos dentro das suas fronteiras aceitariam a supremacia normativa da cultura dominante—ou ir-se-iam embora.
Mas sempre que um povo aspira a um estado soberano para perpetuar a sua herança genética e cultural sem interferência, os etnonacionalistas acreditam que ele tem o direito de o fazer, e ninguém terá o direito de o impedir.
Porque é que deveria a soberania residir nos etnoestados em vez de organizações mais inclusivas, como a União Europeia ou o "Imperium" com que sonhava Francis Parker Yockey? Ou, de forma mais grandiosa, a "Eurosibéria" de Jean Thiriart e Guillaume Faye?[2] Ou, ainda mais grandiosamente, a união de todo o Hemisfério Norte, a "Aliança Boreal" ou o "Setentrião" de Jean Maribe e outros?[3]
Os principais benefícios atribuídos à unificação política são (1) evitar que os brancos lutem uns contra os outros, e (2) proteger os brancos de outros poderosos blocos civilizacionais como a China, Índia e o mundo muçulmano. Estes objectivos são importantes, mas penso que a unificação política não é necessária para os atingir. Além disso, traz riscos em si mesma.
A característica essencial de qualquer forma de unificação política é a transferência de soberania das suas partes constituintes para o novo todo. Se a soberania se mantiver nos estados individuais, então não haverá unificação política. Em vez disso, teremos uma aliança entre estados, ou um tratado organizacional como a OTAN, ou uma organização intergovernamental como as Nações Unidas, ou uma união aduaneira económica como o Mercado Comum Europeu, ou um híbrido de união aduaneira e organização internacional como a União Europeia.
Mas a unificação política não é necessária para evitar que os brancos lutem uns contra os outros nem para proteger os brancos de fronteiras externas. Estes objectivos podem ser conseguidos através de alianças e tratados entre estados soberanos. Um equivalente Europeu da OTAN, que ofereça à Europa uma política comum de defesa e de imigração/emigração e que medie os conflitos entre estados membro soberanos seria suficiente, e teria o valor adicional de preservar a distinção cultural e sub-racial dos vários grupos Europeus.
A ameaça de blocos não-brancos não deve ser exagerada. A França, o Reino Unido, ou a Rússia sozinhas têm capacidade militar suficiente para prevalecer frente a qualquer ataque que a África, Índia ou o mundo muçulmano possam fazer—desde que, claro está, os brancos sejam novamente moralmente fortes o suficiente para se defender numa luta. Uma simples aliança de estados Europeus seria capaz de deter uma agressão chinesa. Assim, uma aliança defensiva entre estados Europeus seria suficiente para preservar a Europa de todas as forças externas, quer sejam poderes armados ou massas de refugiados e imigrantes sem país.
Quanto ao fratricídio branco: a melhor maneira de acabar com os conflitos étnicos entre povos brancos não é combatendo o nacionalismo "petty" mas sim levando-o à sua conclusão lógica. Se diferentes grupos étnicos unidos sob o mesmo sistema se tornarem rebeldes, então eles deveriam poder separar-se. Através da deslocação de fronteiras e de populações, etnoestados homogéneos podem ser criados, nos quais cada povo autoconsciente pode falar a sua própria língua e praticar os seus próprios costumes livre de interferências externas. Este processo poderia ser mediado pela organização de um tratado Europeu, que poderia assegurar que o processo fosse pacífico, ordeiro, humano, e o mais justo possível para todas as partes.
As crises internacionais são pela sua natureza interrupções da ordem normal das coisas, o que significa também que a sua duração é limitada, e portanto eventualmente tudo volta de novo ao normal. As alianças militares são também inconstantes e temporárias, mas a unificação política tem como objectivo a permanência e é difícil de desfazer.
Será que faz realmente sentido implementar mudanças permanentes na ordem política para lidar com problemas pouco usuais e temporários?
Os antigos romanos nomeavam ditadores quando surgia uma emergência, mas esta situação durava apenas por um tempo limitado, porque as emergências são temporárias, e uma ditadura permanente é desnecessária e arriscada. O mesmo é verdade quanto à unificação política Europeia.
Mas o que aconteceria se um estado soberano Europeu assinasse um tratado para hospedar uma base militar chinesa gigantesca? Ou se caísse nas mãos de plutocratas que começassem a importar trabalhadores não-brancos baratos? Claramente estas políticas colocariam em perigo toda a Europa, e assim não seria problema apenas de um qualquer estado corrompido que adotasse essas medidas políticas. O que poderia o resto da Europa fazer para travar isto? Não era por causa disto que precisávamos de uma Europa unificada politicamente?
A resposta, claro está, é o que todos os estados soberanos fazem quando enfrentam conflitos existenciais de interesse: pressão diplomática, sanções económicas, e, se tudo isto falhasse, guerra. Os outros estados teriam justificação para declarar guerra ao estado corrompido, depor o seu regime ofensor, e remover os não-Europeus do seu território. Depois estabeleceriam um novo regime soberano e voltariam para casa.
A ideia de que precisamos de unificação política Europeia para evitar guerras é absurda. Novamente; não faz sentido implementar mudanças permanentes para resolver problemas temporários, e não faz sentido, efetivamente, declarar guerra a todos os estados soberanos hoje porque poderemos ter de declarar guerra a um deles amanhã.
A unificação política não é apenas desnecessária, é também perigosa, simplesmente porque se falhasse, falharia catastroficamente. Não é sensato colocar todos os ovos no mesmo cesto, ou fazer cultivo apenas de um único tipo de plantação, ou criar um "homem Europeu homogéneo", pois quando o cesto parte, ou a praga atinge a plantação de batata, ou uma nova pandemia como gripe espanhola se espalha, corremos o risco de perder tudo.
Uma Europa unificada politicamente seria governada necessariamente por uma pequena elite poliglota que estaria desligada e seria insensível às províncias e às suas preocupações "insignificantes", as quais essa elite teria orgulho em denegrir em nome de um bem maior. Se essa elite fosse infectada por um vírus memético anti-Europeu—ou se fosse corrompida por elites alógenas—teria o poder de destruir a Europa, e como não haveriam estados soberanos para dizer não, nada a não ser uma revolução a poderia parar.
De facto, a liderança da União Europeia actual está infectada por este vírus memético, e está a fazer tudo o que pode para inundar a Europa com não-brancos. A única coisa que a trava é o facto da União Europeia não ter poder soberano, e etnoestados soberanos teimosos como a Polónia, Hungria, República Checa, e a Eslováquia estarem a dizer não.
Mesmo se a unificação da União Europeia fosse a única forma de travar outra guerra a nível Europeu, a verdade terrível é que, apesar de todas as perdas, a Europa conseguiu recuperar de duas Guerras Mundiais. Mas não recuperaria da imigração de substituição promovida por uma União Europeia soberana.
Além disso, a certa altura, a UE terá de fazer uma escolha. Se a Polónia ou a Hungria vetarem a imigração não-branca de uma vez por todas, a UE terá ou de aceitar a sua dissolução ou de usar coerção para se manter unida. Resumindo, a UE pode muito bem causar a próxima guerra Europeia "entre irmãos" em vez de a evitar.
Uma Europa unificada politicamente eliminaria o princípio de igualdade das nações soberanas sob a lei internacional. Mas não eliminaria a existência de nações. E num mercado e sistema político comuns, certos grupos nacionais—principalmente os alemães—teriam vantagens sistemáticas e acabariam no topo. Isto significa que uma Europa unificada acabaria por ser um império alemão de facto, pois a Alemanha tem a maior população e a economia mais forte. Será que alguém acredita realmente que os franceses ou os polacos gostariam de viver sob a hegemonia de tecnocratas etnomasoquístas pedantes alemães como Angela Merkel? Isto é também uma receita para o ódio e violência, em vez de amor e harmonia.
Finalmente, se os proponentes de direita da unificação Europeia acreditam que não existiria nenhum problema na união dos gregos e suecos, polacos e portugueses, vivendo sob o mesmo estado único soberano, que justificação, exactamente, têm eles para se queixar do multiculturalismo e da diversidade? Se a UE pode incluir as diferenças entre irlandeses e gregos, porque é que não pode incluir as diferenças de gregos e turcos, ou gregos e sírios, etc.?
A visão etnonacionalista é a de uma Europa—e uma diáspora Europeia global—de cem bandeiras, na qual cada nação autoconsciente tem pelo menos um país soberano, cada qual lutando pelo maior grau de homogeneidade, permitindo assim o florescimento da maior diversidade possível de culturas, línguas, dialectos, e instituições. Para onde quer que um cidadão se vire, ele econtrará a sua carne e o seu sangue, pessoas que falam a sua língua, pessoas cujas mentes ele pode compreender. A vida social será calorosa e hospitaleira, e não alienante ou inquietante como nas sociedades multiculturais. Visto que os cidadãos terão um forte sentido de identidade, eles reconhecerão a diferença entre o seu próprio povo e os estrangeiros. Por controlarem as suas próprias fronteiras e destinos, poderão dar-se ao luxo de ser hospitaleiros com diplomatas, homens de negócio, turistas, estudantes, e até expatriados, que se comportarão como convidados gratos. Estes etnoestados serão bons vizinhos uns dos outros, porque terão boas sebes e casas para onde voltar quando o comércio com os de fora se tornar cansativo.
Os cidadãos destes estados estarão profundamente mergulhados nas suas línguas nativas e culturas locais, mas estarão também educados sobre a tradição e alta cultura Europeias mais abrangentes. Também procurarão ser fluentes em pelo menos uma outra língua Europeia. Reconhecerão que todos os Europeus têm raízes comuns, inimigos comuns, e um destino comum. Mas estes elementos comuns são, e continuarão a ser, secundários e remotos quando comparados com as diferenças linguísticas e culturais.
A casta governante de cada etnoestado será selecionada de forma a que esteja profundamente enraizada no seu país, mas também de forma a que tenha o sentido mais abrangente possível de solidariedade Europeia. Este ethos permitirá a cooperação política entre todos os povos Europeus através de organizações intergovernamentais e de tratados, bem como de alianças ad hoc. E, visto que a verdade científica e as conquistas tecnológicas são válidas universalmente, deverá haver cooperação pan-Europeia na promoção da ciência, tecnologia, defesa nacional, iniciativas ecológicas, e exploração do espaço.
O etnonacionalismo é para todos? Sim e não.
Por um lado, acreditamos que todos os povos têm o direito aos seus próprios estados soberanos homogéneos, onde quer que isso seja possível. Nós queremos etnoestados para nós próprios, e sob o princípio Lockeano de que tomaremos para nós aquilo de que precisamos e deixaremos aos outros a opção de fazer o mesmo, desejamos a todos os povos o melhor e honraremos o princípio etnonacionalista sempre que ele for evocado, mesmo quando for mais conveniente simplesmente governar os outros e tomar os seus recursos.
Por outro lado, reconhecemos que nem todos os povos têm uma capacidade igual de autogoverno. Etnoestados bem sucedidos são certamente possíveis no Extremo Oriente, onde hoje o Japão e a Coreia do Sul estão entre as sociedades mais homogéneas e avançadas do planeta. Mas o etnonacionalismo não é possível nas sociedades multirraciais da América Latina, onde a melhor opção será provavelmente uma forma mais benevolente do atual sistema de governação pelas elites de ascendência Europeia. O etnonacionalismo também não é possível entre os mais primitivos povos tribais do mundo na África, Amazónia, Micronésia, ou Papua Nova Guiné. Estes povos exigem paternalismo benevolente e reservas étnicas.
Mas esta ideia de preservar a existência e distintividade de povos primitivos por todo o mundo é de certa forma grandiosa e prematura, dado que é a nossa existência, e não a deles, que está ameaçada pela actual despreocupação global. Quando uma cabina de um avião perde a pressão, é suposto que coloquemos a nossa própria máscara de oxigénio antes de ajudarmos os outros. Pois se morrermos ao pôr a necessidade dos outros primeiro, as pessoas que dependem de nós morrerão também. Assim que os Nacionalistas Brancos assegurarem a preservação da sua própria raça, então poderão pensar em ajudar as outras a fazer o mesmo.
*  *  *
Counter-Currents has extended special privileges to those who donate $120 or more per year.
First, donor comments will appear immediately instead of waiting in a moderation queue. (People who abuse this privilege will lose it.)
Second, donors will have immediate access to all Counter-Currents posts. Non-donors will find that one post a day, five posts a week will be behind a "paywall" and will be available to the general public after 30 days.
To get full access to all content behind the paywall, sign up here:
Paywall Gift Subscriptions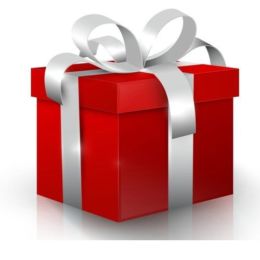 If you are already behind the paywall and want to share the benefits, Counter-Currents also offers paywall gift subscriptions. We need just five things from you:
your payment
the recipient's name
the recipient's email address
your name
your email address
To register, just fill out this form and we will walk you through the payment and registration process. There are a number of different payment options.
Notas
[1] Wilmot Robertson, The Ethnostate: An Unblinkered Prospectus for an Advanced Statecraft (Cabo Canaveral, Fl.: Howard Allen, 1992).
[2] Ver Guillaume Faye, "The Geopolitics of Ethnopolitics: The New Concept of 'Eurosiberia,'" Counter-Currents, 25 de Agosto, 2010. Ver também artigos com o tag Jean Thiriart em Counter-Currents.
[3] Ver Greg Johnson, "The 'Borean Alliance,'" Counter-Currents, 20 de Junho, 2011.
Enjoyed this article?
Be the first to leave a tip in the jar!