2,272 words
Hinton Rowan Helper was a curious and fascinating figure from nineteenth-century American history. Although mostly forgotten today, he was one of the most important and discussed men in the nation during the lead-up to the Civil War. As an unswerving race realist and white patriot at a time when whites were by far the dominant racial group in North America, he was (and probably still is) ahead of his time.
In his day he was known mostly as an author, but he also spent many years as the US Consul in Argentina, and, in his later years, was a tireless promoter for his grand if somewhat fantastical Three Americas Railroad scheme. A professional visionary would be a good way to describe him, although his biographer Hugh Bailey settled on the seemingly contradictory double epithet "Abolitionist Racist."
As a literary work, Helper's 1857 tract The Impending Crisis is considered second only to Uncle Tom's Cabin in its influence upon the cultural events which led to the Civil War. Upon the specific political events, however, it may be second to none. Born in North Carolina in 1829, Helper always had a strong racial identity. This was solidified when, as a young man, he was exposed to the incipient Chinese population in California as well as to the lingering Hispanic and Native American presence there. He understood the superiority of whites as civilization-builders and developed a contempt for non-whites. He also wasn't shy about expressing this contempt to anyone who would listen. Filters, apparently, were for the weak.
In The Land of Gold, his memoir of his time in California, he describes Native Americans as "inexcusably ignorant and abominably filthy." He accuses Mexicans of practicing "the lowest debaucheries throughout the week." Of the Chinese he writes, "I cannot perceive what more right these semi-barbarians have in California than flocks of blackbirds have in a wheatfield." Ouch.
He further opines that
[n]o inferior race of men can exist in these United States without becoming sub-ordinate to the will of the Anglo-Saxons, or foregoing many of the necessities and comforts of life.
Nothing aroused Helper's visceral indignation, however, more than blacks. As Bailey describes it:
Like many of the poorer whites of his native region, he loathed the Negro, as his later works indicate, and wished to see slavery destroyed, not only to improve the economic lot of the small farmer but also to remove the Negro from American life.
Like many dissidents today, Hinton Helper understood the threat that blacks pose to the stability of any free society. He further understood how, by depressing the value of land and competing with free labor, slavery helped impoverish poor whites. This made him an ardent supporter of Negro colonization in Africa along with so many other whites back then, including Abraham Lincoln. Most importantly, he was possessed with such single-minded ambition and inhuman persistence that he actually felt he could abolish slavery and expunge blacks from the United States singlehandedly.
His stab at such a Herculean task took the form of The Impending Crisis. This was a statistics-heavy and comprehensive refutation of slavery the likes of which had never been seen before. So monumental was this publication that Bailey dedicates nearly half of his 1965 biography of Helper to it. Helper mostly lays out the negative economic impacts of slavery, but also argues that slavery destroys ingenuity, forces emigration, limits (European) immigration, and caused the South to lag behind the North in almost every facet of life. With The Impending Crisis, Helper intended nothing less than to inspire Southern whites to overthrow their slaveholding elites.
We should keep in mind that where Northern abolitionists waxed about the universal Rights of Man and lamented the plight of the poor Negro, Hinton Helper's heart bled for the poor, indigent whites of the South. Many such people were struggling to earn a living and feed their families as a result of being squeezed out of the market by the oligarchic alliance between fat-cat planters and their Negro minions. He even saw this arrangement as a deliberate attempt to keep poor whites in their place.
After moving north in search of a publisher (publishing in the fanatically pro-slavey South was out of the question in the late 1850s), Helper was shrewd enough to keep his pro-white, anti-Negro agenda to himself when among Northern abolitionists and Republicans. Unfortunately, the strength of his convictions and absolute hatred for the Southern planter class (whom he described in the book as criminals) caused a violent backlash among the Southern aristocracy. They felt that Helper was inciting not only poor whites but also their slaves to rise up against them. Naturally, they felt existentially threatened. As a result, The Impending Crisis was banned throughout the South, making it a crime in many places not just to sell or distribute it, but simply to own it. And when the law was too slow, mob violence often laid its own justice down upon those who dared circulate such incendiary material within the confines of Dixie.
Helper was viciously smeared in the Southern press. He also got in a fistfight with a Southern Congressman in Washington, DC whom he felt was behind the attacks. That he was found in possession of a bowie knife and a Colt revolver didn't ease any Southern minds regarding his purported violent intentions. Many at the time believed that John Brown's raid on Harper's Ferry had been inspired by The Impending Crisis.
Lincoln, Andrew Johnson, and many other influential men of the day read the book and professed to be moved by its arguments. Southerners were, too, and reacted with several swift and pointed rebuttals. The speakership of the House of Representatives became mired in vitriolic and sometimes violent debate because the Republican candidate, John Sherman of Ohio (the brother of William Tecumseh Sherman), had once endorsed the book. He was ultimately forced to rescind his bid, so strong was the Southern opposition to The Impending Crisis and to what was now known as "Helperism." Because of Helper's book, people everywhere were talking heatedly about war, abolition, and secession many months before Lincoln took office in 1861. As Bailey describes it:
Alone, The Impending Crisis did not produce the speakership crisis. Its endorsement came at a convenient time to serve as the most dramatic symbol for the contest of sections. Following the Brown raid, no better instrument could have been found to increase sectional bitterness. Today, one can see the Southern error in attacking the endorsers. This action gave The Impending Crisis … a large circulation in the North and imbued it with a status of dogma to many who otherwise would never have heard of it. In the expression of opinions which the lengthy and violent dispute drew from the Congress and the people of both sections, the forces of moderation found it difficult to obtain a hearing.
After the start of the Civil War, Helper was one of the most famous men in America. Sadly for him, he was also nearly broke, given how he — zealot that he was — insisted on distributing his work at cost and sought no profits. The war also dated Helper a bit, since the crisis his book describes was no longer impending but had arrived. He petitioned the Lincoln administration for work, and eventually found it in Buenos Aires as the United States Consul.
There, he proved honest, competent, and indefatigable in representing the United States' interests in the Southern hemisphere. The same ardor he had put in his writing went into his job. He checked the Confederate naval presence whenever he could, he solved once-intractable problems for American merchants in Argentina, he kept Secretary of State William Seward apprised of all relevant happenings in his purview, and he was constantly looking for ways to improve the US' economic prospects in South America. He basically fell in love with the place. He even found his bride there — a woman of pure Spanish extraction, of course.
Helper felt that the Argentinians were white enough to justify a greater American presence which would help to bring about positive economic and eugenic changes. He envisioned something akin to a one-way proto-NAFTA system through which tens of thousands of ambitious Americans would invest in an array of interests within Argentina, enriching everyone — everyone except for the Indios and Negroes, for whom Helper had never lost his contempt. He ultimately wished to see the utter domination of South America by whites of European descent.
This was the genesis of Helper's Three Americas Railway idea, the quixotic pursuit of which dominated his later years. After resigning his post in the late 1860s, however, he had to contend with the more immediate problem of Reconstruction, which was just getting underway. Sadly for him, Southern Negroes were not going anywhere. Even worse, they were assuming real power in places across the South and wielding it irresponsibly, sometimes tyrannically. Crime was skyrocketing due to the free black presence, especially black-on-white rape. And the defeated South was beginning to groan under the boot of the vindictive North as led by the Grant administration and the Northern abolitionists with whom Helper had once associated.
To right this wrong, Helper resorted to what he did best: write. In his 1867 book, Nojoque, A Question for a Continent, Helper presented extensive evidence for blacks' inferiority and argued for their permanent removal from American life. Coming from an avowed abolitionist, this move shocked almost everyone. Since this was before the advent of psychometrics, Helper could not call upon a plethora of statistics as he had done with The Impending Crisis. Instead, he relied on testimony from the top anthropologists and ethnologists of the day. He also correctly attributed the relative poverty of Latin America to race. While he can be applauded for his clear-eyed race realism, he still could not check his rather unscientific — or Helperian — contempt for his subject matter. As Bailey describes it:
[Helper] concluded that "from the hair of his head to the extremities of his hands and feet," every part of the Negro, "however large, or however small, whether internal or external, whether physical or mental, or moral, loses in comparison with the white, much in the same ratio or proportion as darkness loses in comparison with light, or as evil loses in comparison with good."
Similar absolutist language populates his follow-up 1868 work, The Negroes in Negroland, in which Helper presents anti-black quotes from such luminaries as Thomas Jefferson, David Livingstone, and Abraham Lincoln. He also offers a list of characteristics in which Negroes compare unfavorably with whites. Included are such subjective criteria as "curved knees," "calfless legs," and "Malodorous Exhalations."
One can detect a clear and unhealthy obsession here, and this only got worse as Helper aged. In 1877, while on a trip to South America, he was forced to stop in Dakar off the west coast of Africa, and was anxious to view the Negro in his native habitat. Of course, he was appalled and disgusted by the poverty and depravity all around, and regretted that he had no "Orsini bombs" with which to smash it all. Yes, this kind of talk goes too far, but to be fair to Helper, he never officially advocated violence against blacks, and merely sought to sway white hearts and minds against them with his literary output.
He envisioned a "well-defined landmark (or ocean-mark)" as the boundary for a "segregated Negro state." How is this unlike White Nationalists today? And when not in the throes of his singular contempt, Helper could still be quite reasonable — prophetic, even. For example, according to Bailey:
Helper conceded that association with whites brought partial elevation to the Negro, but he felt that the gain, unfortunately, was offset by a corresponding degradation of the whites. The presence of large numbers of Negroes in the South explained the Northern superiority in many fields. "While we are cursed with the black imps of Africa," he wrote, "you there are blessed with the white genii of Europe."
Yes, yes, and yes.
It's tempting for modern dissidents to claim Hinton Rowan Helper as one of their own, and perhaps we should — but only with caution. It was Helper's very own uncompromising attitude which helped cause his ideas to fail in the long run. Yes, he was a man of extraordinary urgency who took it upon himself to reverse man's natural complacency. The odds were stacked against him from the very beginning, of course, but his words and actions in many ways made things worse. After the Civil War, neither side could take him very seriously. Idealistic Northerners were put off by his unfettered anti-black animus, and Southerners — especially the Southern elites — could not forgive him for the imprecations leveled against them in The Impending Crisis. Common white Southerners further could not forgive him for taking a post in the hated Lincoln government and acting against Confederate naval interests in South American waters. Some things you just can't unsay, and some things you just can't undo.
Helper aroused animosity so often, and in so many different quarters, that he was only deluding himself in his belief that his proffered solutions to the Negro question could gain any traction at all. It seems as if he didn't possess ideas as much as ideas possessed him – first abolitionism, then colonization, and finally the Three Americas Railway. Good ideas, all, but the latter two amounted to naught in large part because Helper, as perspicacious as he was, could not suppress the single-minded extremism in his own heart.
That he was right in most everything he did, sadly, wound up as being of no consequence in the end.
*  *  *
Counter-Currents has extended special privileges to those who donate $120 or more per year.
First, donor comments will appear immediately instead of waiting in a moderation queue. (People who abuse this privilege will lose it.)
Second, donors will have immediate access to all Counter-Currents posts. Non-donors will find that one post a day, five posts a week will be behind a "paywall" and will be available to the general public after 30 days.
To get full access to all content behind the paywall, sign up here:
Paywall Gift Subscriptions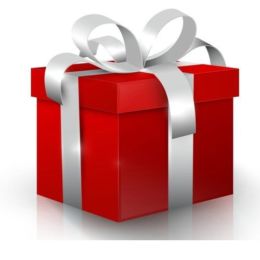 If you are already behind the paywall and want to share the benefits, Counter-Currents also offers paywall gift subscriptions. We need just five things from you:
your payment
the recipient's name
the recipient's email address
your name
your email address
To register, just fill out this form and we will walk you through the payment and registration process. There are a number of different payment options.
Enjoyed this article?
Be the first to leave a tip in the jar!