2,537 words
Nina Jankowicz
How to Lose the Information War: Russia, Fake News and the Future of Conflict
London, New York, Dublin: I. B. Tauris, 2020
Pilate saith unto [Jesus Christ], What is truth? — John 18:38 (JKV)
Since 2016 Americans have been bombarded by a steady stream of accusations related to Russian disinformation. For the most part, these accusations were hysterical, dishonest upon its face (like the Steele Dossier), and ill-defined. It is only after the 2020 election that what, exactly, Russian disinformation is has started to emerge. And it is only since the invasion of Ukraine began this year that it has been possible for American laymen to begin to understand exactly how Russian disinformation works.
Nina Jankowicz of the Wilson Center has written a book about Russian disinformation. Disinformation and dishonesty in the media — not just from Russia — has long been a factor in society. The concept of "yellow journalism" has existed in the United States for more than a century. What has changed is that social media outlets can now channelize a person into a narrow information bubble, and a foreign actor can enter that space and manipulate the consumer in some way. Today's yellow journalism is now more precisely targeted, more sophisticated, and cheaper and easier to transmit.
Thus far, the only way any agency can counter an actor engaging in disinformation is to play "whack-a-mole." Say an account linked to Russia is thrown off social media, for example. That actor can nevertheless then create an entirely different account and continue as before.
Jankowicz categorizes and defines online and media falsehoods in the following way:
Disinformation: False information spread with malign intent.
Misinformation: False information spread without malign intent.
Propaganda: Information spread to persuade an audience, usually with a political aim or on behalf of a government. (Propaganda can be true, but it carries a bias.)
Troll: An account with a real human being behind it whose identity might be obscured, engaging in inflammatory posting.
Bot: A social media account operated entirely by a computer program.
Russia's efforts at spreading online disinformation is centered on an organization called the IRA, or the Internet Research Agency (Агентство интернет-исследований). It is a private Russian enterprise along the lines of a private company operating within the American military-industrial complex. In other words, it is not officially a department of the Russian government, but an organization paid by the Russian government to carry out operations.
The case of Estonia
The Russians have legitimate fears regarding an invasion from the west. Many wealthy Western European powers with large and highly efficient militaries, such as Napoleonic France and Hitler's Germany, launched large-scale operations against them from Russia's Eastern European near-abroad. Additionally, Russian control of Eastern European lands to protect themselves from the west has been bloody and tragic in its own right. After the end of the Second World War, the Baltic nations organized an insurgent army that was called the "Forest Brothers" to wage guerrilla campaigns that lasted until late in the 1950s.
When Estonia joined NATO and the European Union, the Russian government responded by utilizing information war tactics, ethnic Russians living in Estonia, and the symbolism of a statue dedicated to a Soviet soldier in Tallinn.
Estonia has many monuments to the fallen soldiers of foreign armies as well as to the various empires that have controlled the country historically. Their view of these monuments is that they are a testimony to their hard-won independence from many different foreign rulers. In 2007, the Estonian government decided to relocate one of these statue from the center of Tallinn to a military cemetery.
The Estonians reasoned that this would be uncontroversial since there had been no battle for Tallinn in late September 1944 when the Soviet Red Army had occupied it. Instead, the Germany military had left on its own accord. The few Soviet soldiers buried in Tallinn had died from disease and non-combat events that always accompany the bumbling but very dangerous Russian military.
The problem arose from the after-effects of an earlier Soviet policy. After the Soviet Union reoccupied the Baltics, they attempted to permanently solidify their rule by settling Russians in the region. It was a similar to the Georgian SSR settling Georgians in Abkhazia. In Estonia, the town of Narva consists of more than 87% ethnic Russians and there are also Russian neighborhoods in Tallinn. After Estonia gained independence, the Russian elite mostly left, but many ordinary ethnic Russians stayed behind.
Russians in Estonia didn't integrate into broader Estonian society. They remain in linguistic isolation. They have no chance in serving in the Estonian government or any other high-ranking occupation. Additionally, due to their linguistic separation, they typically only consume Russian media. As Russia restabilized following the collapse of the Soviet Union, Moscow started to conduct "information operations" targeted at the Russian minority in Estonia. They highlighted the Estonian Russians' grievances, but never suggested that Russians should move back to Russia. It is the same tactic that the mainstream American media uses to stir up sub-Saharan discontent while never suggesting repatriation to the Wakanda at the Bight of Benin. By Russia's Victory Day (May 9) in 2006, the Russian minority was thoroughly radicalized.
As the date to move the Bronze Soldier of Tallinn approached, Estonia's Russians placed a guard around the statue. The government had to clear these people out by jamming communications in the center of town. The statue was then placed under a shroud and removed, but the Estonian Russians were inflamed when the IRA spread the disinformation that the statue had been deliberately destroyed. Soon, ethnic Russians were rioting in Tallinn.
Russia supported these rioters with a massive cyberattack that crippled the Estonian government and economy. The incident was made worse by the fact that Estonia is nearly entirely digital. Paper bills and checks were no longer in use. As a result, the cyber-attack became a major national event in Estonia, equivalent to the JFK assassination, the Challenger explosion, or 9/11 to Americans.
The case of Georgia
In August 2008 there was a war between Georgia and Russia that ended with South Ossetia being occupied by Russia. The Russians used cyberwarfare and information operations in that conflict as well. Georgia was prepared enough to counter these effort, however. President Mikheil Saakashvili enjoyed the media spotlight and he used every opportunity to get his message out. The Georgians likewise created a Russian-language TV station that broadcast its message across the Caucuses. The Georgians were able to beat the Russians to a draw on the information front.
Unlike Ukraine today, however, the Georgians were not able to get much support from the United States for several reasons. They are not part of Western Civilization; they are part of Orthodox Civilization, so it is more difficult for Americans to feel any affinity for them. Likewise, Georgia has some historical "optics" issues. The cruelest warlords of the Soviet Union, Stalin and Beria, were both Georgians. It was also easy for Americans to sympathize with those Ossetians who wanted to be free of Georgia. To top it off, Senator John McCain was the loudest American advocate for Georgia, and by 2008, McCain's spitefulness, poor judgement, and lack of integrity were universally known.
Polarization in Poland
NATO's most reliably anti-Russian partner is Poland. The Poles have long understood the threat from the East, be it Tartars, Mongols, Bolsheviks, or Putin's resurgent Russia.
Despite Polish folk wisdom regarding Russia, Jankowicz found that Polish society is easily polarized by Russian information operations.
The start of Poland's political polarization began with the April 10, 2010 crash of a Tupolev Tu-154 aircraft operated by the Polish Air Force that was carrying President Lech Kaczyński of Poland and approximately 100 other members of the Polish political, military, and economic elite. Weather conditions in Smolensk were foggy, electronic navigational aids were useless, and the aircraft crashed when one of its wings hit a tree during a landing attempt. All aboard were killed.
Conspiracy theories about the crash began circulating immediately. They were not caused by disinformation coming from Russia or the IRA, however; they were the result of tensions within Polish domestic politics. There were accusations that the crash had been the result of a conspiracy perpetrated by the President's domestic political opposition. Since so many prominent Poles had died, the crisis was further exacerbated since it crippled the country's normal functioning.
A further crisis later developed concerning the memorial to the victims that was built at the Presidential Palace in Warsaw. Calls to move the memorial to a church led to clashes between advocates, the police, and protestors. For their part, the Russians chose not to return the plane's wreckage to keep things in Poland on edge.
This latter move stoking domestic tensions in Poland is an example of the more nuanced approach Russia has taken towards the country in the information war as opposed to the more direct approach employed in Estonia in 2007. Polish-language Russian websites amplify Polish social divisions. Russian spies have leaked embarrassing recordings of Polish politicians' private and frank conversations. And their information campaigns play on genuine resentments over the homosexual movement and Pride parades in the country.
Ukraine's Dutch Defeat
In 2016, the Netherlands held a referendum as to whether Ukraine should be eligible to sign the European Union's Association Agreement. This event is not well-described in the book; as I understand it, if the Dutch had ratified their end of the Association Agreement with Ukraine then it would have made it more likely that Ukraine could enter the EU.
The Dutch were concerned about the agreement as a result of well-known Ukrainian corruption. The Russians pounced on this worry. "Russian-backed media in the Netherlands, including the Dutch versions of Kremlin-fueled propaganda networks RT and Sputnik, began pushing out anti-Ukraine narratives to provide fodder for [the Dutch "No" campaign]," Jankowicz writes (p. 132).
The Ukrainians were unable to counter the Russian narratives. They staged a last-minute positive crowdsourced campaign called "Like.U," but it didn't generate much interaction on social media. Only about 10% of Dutch social media users engaged with their content. The IRA then made a video showing masked men imitating the Azov Battalion threatening the Dutch if they voted no.
"In the end," writes Jankowicz, "Ukraine lost the referendum" (p. 145). The Dutch and Ukrainians needed to come to terms later via a high-level diplomatic process instead. Without a doubt, the Dutch "no" vote had an effect on isolating Ukraine from the rest of Europe.
Russian disinformation in America
Russian disinformation operations are also ongoing in America. It doesn't favor any one of the political parties; like in Poland, it is rather focused on amplifying social divisions. Jankowicz writes about an anti-Trump protest that centered on "theater people" singing a song from the musical Les Misérables. The protest was amplified by Russia paying only $80 to Facebook.
Otherwise, Russian-backed disinformation mainly centers upon such things as an account that sends out cute pictures of dogs alongside an American flag. The account in turn gets clicks, readers, and likes. Then they start to bring out information that is carefully tailored to put the Kremlin line through a filter that will appeal to the readers in some way. Jankowicz doesn't say that the terrorist group Black Lives Matter was influenced by Russian disinformation, but she does mention that people concerned with police misconduct were specifically targeted in such initiatives. Disinformation operations work best in Facebook groups, where the participants come together over a particular interest. Salacious content also helps broadcast the Russian narrative.
Critical thinking
And why beholdest thou the mote that is in thy brother's eye, but considerest not the beam that is in thine own eye? — Matthew 7:3 (KJV)
The book ends with a description of a what-if situation about how the US election of 2020, which was still in the future when the book was published, could be swayed by disinformation from Russia. It is a bit melodramatic. The 2020 election ended up being stolen by mail-in votes, drop boxes, and disinformation from the American mainstream media. As a result, we now have a senile president and a great many problems are being allowed to wreak havoc on America.
The book's biggest weakness is that it comes from the pen of a nice liberal white woman who focuses on the "love" said to be emanating from the humanitarian bombing campaigns being organized by the neoliberal American establishment headquartered in places like the Wilson Center. I felt it missed the mark on a few points.
Russian disinformation is clearly a problem, but Russia is not the only foreign entity feeding disinformation into American political discourse. Israel wages a rather lively information war in America as well, as do other countries.
Effective Russian disinformation campaigns such as what we saw between 2016 and 2020 might be coming to an end. During and after the 2016 election, the anti-Trumpers in the FBI, Democratic Party, and other institutions were able to use vague and ill-defined accusations of Russian "hacking" to undermine Trump. There were a great many patriotic white liberals who really thought that Putin had reached into the voting machines and changed the tallies, and that Russia was therefore controlling Trump's White House. Now that it is clear that their tactic is rather to use Russian social media trolls and bots to amplify social divisions, (possibly) including BLM, it is likely that some of the chaos can be managed in the future.
Furthermore, Russia's naked aggression against Ukraine has made any information coming from Russia suspect. News of Russian troops raping and murdering Ukrainians in Kiev's suburbs is such an optics disaster that no amount of Russian disinformation will be able to counter it.
The biggest problem with disinformation in the United States is in fact our own mainstream media and the American technocratic, neoliberal establishment itself. These two information centers don't always work together, but in the past both have peddled major falsehoods. It therefore shouldn't be a surprise when a large swath of the American public refuses to change their minds no matter what those institutions say.
The Big Lies coming from those two entities began as early as the Kennedy administration. JFK, for all his glitz and glamor, lied about how deeply America was involved in Vietnam as early as 1961 and perpetrated considerable disinformation around the Bay of Pigs invasion. Lyndon Baines Johnson was likewise dishonest about Vietnam throughout his tenure. President George H. W. Bush amplified the lie of babies being thrown on the floors of Kuwaiti hospitals by barbaric Iraqi troops in 1990, but he largely got away with it because the Gulf War went well. Bush Jr. later lied about "weapons of mass destruction" there, but didn't get away with it.
The ultimate Big Lie, though, is "civil rights." The mainstream media has been pushing a narrative of African oppression and intellectual equality since the 1950s. The fact that this is not true is universally known, given that even most dedicated white Negro-worshippers themselves live in insulated cocoons of whiteness.
As for Russia, however, the most troubling aspect of this phenomenon is that the idea that anything from Russia is disinformation is now prevalent. One can be angry about the ill-advised Russian invasion of Ukraine, but something coming from a foreign source can still be true. The best disinformation disinfectant is an educated population and the sunlight of free speech.
*  *  *
Counter-Currents has extended special privileges to those who donate $120 or more per year.
First, donor comments will appear immediately instead of waiting in a moderation queue. (People who abuse this privilege will lose it.)
Second, donors will have immediate access to all Counter-Currents posts. Non-donors will find that one post a day, five posts a week will be behind a "paywall" and will be available to the general public after 30 days.
To get full access to all content behind the paywall, sign up here:
Paywall Gift Subscriptions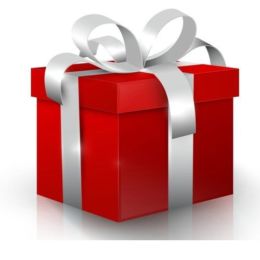 If you are already behind the paywall and want to share the benefits, Counter-Currents also offers paywall gift subscriptions. We need just five things from you:
your payment
the recipient's name
the recipient's email address
your name
your email address
To register, just fill out this form and we will walk you through the payment and registration process. There are a number of different payment options.
Enjoyed this article?
Be the first to leave a tip in the jar!