1,558 words
English original here, Slovak version here
L'une des accusations les plus communes contre la Nationalisme Blanc est que c'est une idéologie de haine contre d'autres groupes. Ma réponse est : « Oui, et alors ? ». Oui, parce que la haine envers d'autres groupes est clairement un facteur dans le Nationalisme Blanc. Donc, et alors ?, parce que la haine ne disqualifie pas le Nationalisme Blanc, pour deux raisons : (1) la haine ethnique est un phénomène universel dans les sociétés racialement et culturellement diverses, et (2) contrairement aux partisans du multiculturalisme, les Nationalistes Blancs proposent réellement une voie réaliste pour réduire la haine et la violence ethniques en réduisant la diversité raciale et culturelle. Au-delà de cela, les multiculturalistes sont des hypocrites qui dénoncent la haine dans nos cœurs tout en l'entretenant dans les leurs.
Parfois, nos accusateurs pimenteront leur accusation de haine en disant que nous haïssons les non-Blancs « juste parce qu'ils sont différents » – comme si la norme des relations humaines était d'aimer les gens qui sont différents, et donc ne pas aimer les gens qui sont différents serait moralement condamnable. Or, bien sûr, nous aimons souvent des gens en dépit du fait qu'ils sont différents. Mais ce n'est pas assez bon pour les multiculturalistes. Car si la diversité est évidemment et inconditionnellement bonne en soi, alors nous devrions aimer les autres gens non en dépit de leurs différences, mais à cause de celles-ci.
Ainsi est-ce normal que les êtres humains aiment ou n'aiment pas les gens à cause de leurs différences ? Les oiseaux de même espèce se rassemblent-ils ? Ou les contraires s'attirent-ils ? Le sens commun, l'histoire, et la science (spécifiquement la théorie de la similarité génétique) soutiennent tous l'idée que la similarité génétique et une culture commune promeuvent l'harmonie entre les individus. L'ethnocentrisme est la préférence pour le génétiquement similaire contre le génétiquement différent. L'ethnocentrisme est implanté dans le cerveau humain, un héritage de notre histoire évolutionnaire pré-humaine dans laquelle même des créatures aussi simples que les fourmis et les abeilles ont la capacité de distinguer entre les degrés de parenté et montrent une préférence marquée pour leur propre espèce. Plus les différences génétiques et culturelles entre les gens sont grandes, plus les tensions et les conflits sont grands. Ainsi quand des gens de races et de cultures différentes sont obligés de vivre ensemble dans la même société, le résultat prévisible n'est pas un arc-en-ciel de tolérance, mais des frictions constantes, une haine frémissante, et même des explosions de violence.
Certains Nationalistes Blancs souhaitent nier que la haine joue le moindre rôle dans notre politique. Mais si nous croyons que la diversité raciale et culturelle dans le même pays cause la haine, alors nous ne sommes bien sûr pas immunisés contre ces forces. En effet, si nous étions exposés à la diversité et que nous ne finissions pas par haïr les autres groupes, cela équivaudrait à une réfutation de notre propre argumentation en faveur du Nationalisme Blanc. Ainsi, il est contre-productif de protester en disant que nous ne haïssons pas vraiment les membres des autres groupes.
Je reconnaîtrai que la haine ethnique ne fait pas nécessairement partie du Nationalisme Blanc, puisque les gens peuvent arriver à nos positions en se basant simplement sur la science, l'histoire, et le sens commun, sans forcément avoir des expériences négatives avec d'autres groupes. Mais bien sûr les gens peuvent aussi développer des haines ethniques sans expérience personnelle avec d'autres groupes.
Je reconnaîtrai aussi qu'il est possible d'aimer des membres individuels de groupes raciaux et ethniques que l'on n'aime pas dans leur ensemble. Les traits sont répartis selon des courbes en cloche, après tout, et il y aura toujours des exceptions sympathiques même dans des groupes ennemis. Le problème est qu'il n'y a simplement pas assez de bons Noirs, de bons Juifs, de bons métis, ou de bons musulmans pour que nous nous entendions avec eux dans une société diverse.
Je reconnaîtrai aussi que l'amour de notre propre groupe est plus fondamental que la haine envers les autres groupes. Mais cela n'implique toujours pas que nous ne ressentons pas de haine envers d'autres groupes lorsque nous sommes exposés à la diversité. La haine de nos ennemis et de nos rivaux est simplement l'autre face de l'amour des nôtres. Et plus l'amour est fort, plus la haine est forte aussi.
Les Nationalistes Blancs, donc, ne sont pas immunisés contre les problèmes de la diversité. Mais personne ne l'est dans une société multiculturelle. Les seules différences entre les Nationalistes Blancs et le reste des nôtres sont que (1) nous sommes plus sensible aux différences raciales et ethniques, (2) nous devenons donc conscients des problèmes de la diversité plus tôt que les autres, et que (3) nous sommes plus honnêtes concernant nos sentiments. Mais le reste des nôtres ont la même nature et les mêmes réactions vis-à-vis des autres groupes. Ils finiront donc par ressentir la même chose. Et cela est vrai même pour les défenseurs du multiculturalisme.
La haine envers les autres groupes est la norme dans les sociétés racialement et culturellement diverses. Mais, comme je l'ai dit dans l'essai éponyme de mon premier livre, Confessions of a Reluctant Hater [Confessions d'un haineux malgré lui], les Nationalistes Blancs ne veulent pas haïr les autres groupes. Tout le but du Nationalisme Blanc est de proposer une solution réelle à la haine et à la violence ethniques : réduire la diversité en créant des patries racialement et culturellement homogènes. Les multiracialistes, en revanche, veulent accroître la diversité raciale et culturelle, ce qui ne conduira qu'à accroître la haine et la violence entre les groupes.
L'accusation de haine est vraiment stigmatisante parce que la plupart des gens pensent que la haine est intrinsèquement mauvaise et que l'amour est intrinsèquement bon. Nos têtes résonnent d'un millier de chansons populaires stupides exaltant l'amour comme étant la réponse, et de dialogues de films enfantins comme Obi-Wan Kenobi psalmodiant : « Luke ! Ne cède pas à la haine. Elle mène au Coté Obscur ».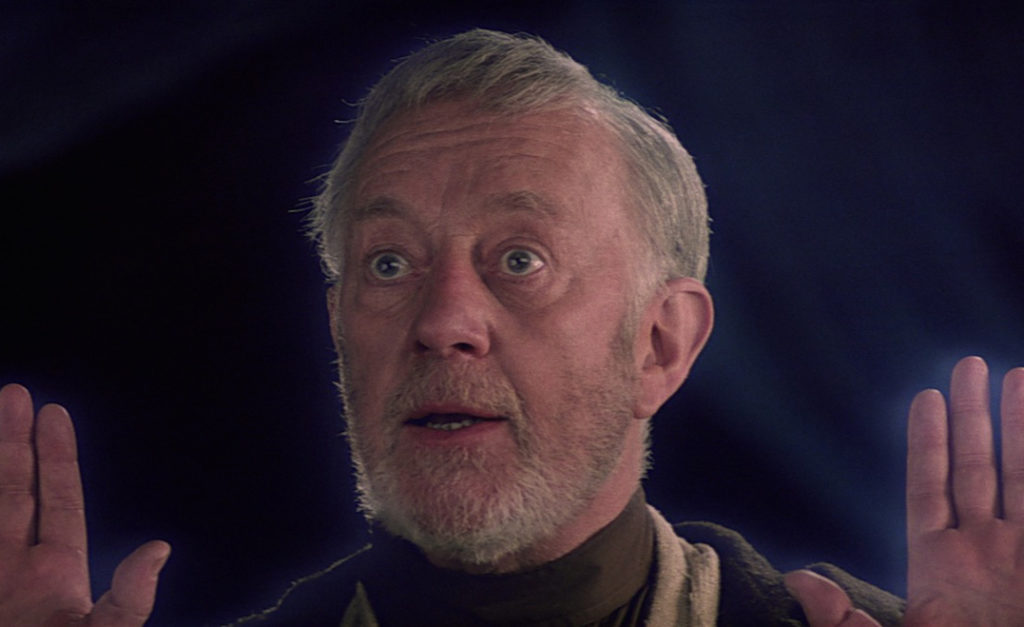 Mais l'amour n'est pas toujours une bonne chose. Si vous cédez à une mauvaise personne par amour, alors l'amour est une mauvaise chose. Et la haine n'est pas toujours une mauvaise chose. La haine envers les gens mauvais est parfaitement raisonnable, juste et bonne, et peut conduire à un monde meilleur. Ainsi la bonne réponse à l'accusation d'être un « haineux » est : « Oui, mais est-ce la bonne sorte de haine ou la mauvaise sorte ? »
Et quand quelqu'un déclare oh-si-bravement qu'il est du coté de l'« amour », on devrait répondre : « Bien sûr, mais est-ce la bonne sorte d'amour ou la mauvaise sorte ? ». Si vous pensez que la haine est toujours mauvaise et que l'amour est toujours bon, alors naturellement vous voudrez ordonner aux gens de ressentir de l'amour et de ne pas ressentir de la haine. C'est simplement ce qu'ils devraient faire. Mais les émotions ne peuvent pas être commandées de cette manière. Les émotions comme l'amour et la haine sont des réponses évoluées à des faits objectifs. Tenter de les commander est comme tenter de commander à vos pupilles de ne pas se dilater quand vous marchez dans une pièce obscure.
Donc si vous croyez que vous êtes moralement obligés d'aimer plutôt que haïr, cela ne changera pas réellement vos sentiments. Cela vous donnera simplement une incitation à mentir concernant ceux-ci vis-à-vis de vous-même et des autres. L'impératif moral d'aimer la diversité n'a pas le pouvoir de changer la programmation de nos cerveaux, qui aiment la similarité et non la diversité. Le seul pouvoir que possède l'impératif multiculturel est de faire de nous tous des menteurs et des hypocrites. La seule manière de vraiment réduire la haine entre des gens racialement et culturellement différents est de réduire la diversité en donnant aux gens leurs propres patries homogènes.
Quand les multiculturalistes nous traitent de haineux, la bonne réponse est de les faire tomber de leurs grands chevaux en montrant leur hypocrisie évidente. Tout le monde hait quelqu'un. Les multiculturalistes haïssent manifestement les Blancs. Ils disent ouvertement qu'ils haïssent les Blancs, et ils enseignent aux Blancs les plus impressionnables à se haïr eux-mêmes. Ils haïssent spécialement les Nationalistes Blancs.
Il y a donc une quantité de haine à examiner ici. Les vraies questions sont de savoir si notre haine est raisonnable ou pas, si nous sommes honnêtes ou pas concernant nos sentiments, et si nous avons des propositions réalistes pour changer les réalités qui rendent inévitables la haine et la violence. Pour les Nationalistes Blancs, la réponse est oui dans les trois cas. Mais les multiculturalistes nous haïssent parce que nous rejetons les fausses valeurs et le modèle de société impraticable auquel ils sont attachés. C'est déraisonnable. Les multiracialistes ont des sentiments ethnocentriques eux aussi, mais ils mentent concernant ceux-ci et évitent souvent la diversité qu'ils souhaitent nous imposer. C'est malhonnête et hypocrite. Enfin, les multiculturalistes dénoncent la haine et la violence mais continuent de promouvoir la diversité qui rend ces problèmes inévitables. Une telle irresponsabilité devrait les disqualifier concernant la détention du moindre poste de pouvoir et d'influence politiques.
Les Nationalistes Blancs ont donc de bonnes raisons de haïr les multiculturalistes pour leur caractère méprisable et pour les maux qu'ils ont déchaînés sur les nations blanches. En effet, il est plus approprié pour nous de haïr les multiculturalistes blancs qui ont créé cette situation plutôt que les non-Blancs qui en tirent simplement avantage. Les traîtres sont pires que les ennemis. Franchement, s'ils avaient une once de décence, les multiculturalistes se haïraient aussi un peu eux-mêmes.
*  *  *
Counter-Currents has extended special privileges to those who donate $120 or more per year.
First, donor comments will appear immediately instead of waiting in a moderation queue. (People who abuse this privilege will lose it.)
Second, donors will have immediate access to all Counter-Currents posts. Non-donors will find that one post a day, five posts a week will be behind a "paywall" and will be available to the general public after 30 days.
To get full access to all content behind the paywall, sign up here:
Enjoyed this article?
Be the first to leave a tip in the jar!