1,263 slová
English original here, French version here
Jedným z najbežnejších obvinení proti bielemu nacionalizmu je, že ide o ideológiu nenávisti k ďalším skupinám. Moja odpoveď na toto obvinenie je: Áno. No a čo?

Áno, pretože nenávisť k iným skupinám je jednoznačne faktorom v bielom nacionalizme. No a čo, pretože nenávisť nijako nediskvalifikuje biely nacionalizmus z dvoch dôvodov:
(1) etnická nenávisť je univerzálnym fenoménom v rasovo a kultúrne rozmanitých spoločnostiach, a
(2) na rozdiel od zástancov multikulturalizmu, bieli nacionalisti v skutočnosti ponúkajú realistickú cestu k zredukovaniu etnickej nenávisti a násilia zredukovaním rasovej a kultúrnej diverzity. Navyše multikulturalisti sú pokrytci, keď odsudzujú nenávisť v našich srdciach, zatiaľ čo ju skrývajú v svojich vlastných.
Niekedy naši žalobcovia okorenia toho obvinenie tvrdením, že nenávidíme nebielych "len preto, že sú odlišní" – ako keby bolo normou v ľudských vzťahoch mať rád ľudí, ktorí sú odlišní, kým nemať rád odlišných ľudí je prejav morálnej skazenosti. Samozrejme, že častokrát máme radi ľudí napriek skutočnosti, že sú odlišní. Ale multikulturalistom to jednoducho nestačí. Pokiaľ je diverzita evidentne a bezpodmienečne dobrá, potom by sme mali mať radi ďalších ľudí nie napriek ich odlišnostiam, ale práve kvôli nim.
Čo je pre ľudské bytosti normálnejšie: mať rád alebo nemať rád ľudí kvôli ich odlišnosti? Platí skôr "vrana k vrane sadá"? alebo, že "protiklady sa priťahujú"? Zdravý rozum, história a veda (konkrétne teória genetickej podobnosti) podporujú myšlienku, že genetická podobnosť a spoločná kultúra podporujú harmóniu medzi jednotlivcami. Etnocentrizmus je preferencia pre geneticky podobných pred geneticky odlišnými. Etnocentrizmus je nahratý do ľudského mozgu. Je dedičstvom našej pred-ľudskej evolučnej histórie, v ktorej dokonca také jednoduché tvory ako sú mravce a včely majú schopnosť rozlišovať medzi stupňami príbuznosti a vykazovať výraznú preferenciu pre svoj vlastný druh. Čím väčšie sú genetické a kultúrne odlišnosti medzi ľuďmi, tým väčšie sú i napätie a konflikt. Takže, keď sú ľudia odlišnej rasy a kultúry nútení žiť spolu v rovnakej spoločnosti, predvídateľným výsledkom nie je dúha tolerancie, ale neustále trenice, tlejúca nenávisť a dokonca výbuchy násilia.
Niektorí bieli nacionalisti chcú popierať, že nenávisť zohráva nejakú úlohu v našej politike. Ale pokiaľ veríme, že rasová a kultúrna diverzita v rovnakej krajine zapríčiňuje nenávisť, potom pochopiteľne ani my nie sme imúnni voči týmto silám. Ak sme v skutočnosti boli vystavení diverzite a nezačali nenávidieť ďalšie skupiny, pôjde o popretie nášho argumentu pre biely nacionalizmus. Preto je sebazničujúce protestovať, že v skutočnosti nepociťujeme nenávisť k členom iných skupín.
Pripúšťam, že etnická nenávisť nie je nevyhnutnou súčasťou bieleho nacionalizmu, keďže ľudia môžu prijať naše pozície jednoducho na základe vedy, histórie a zdravého rozumu bez toho, aby mali nejaké negatívne skúsenosti s ďalšími skupinami. Samozrejme, že rovnako je možné, aby sa u ľudí vyvinula etnická nenávisť bez osobnej skúsenosti s odlišnými skupinami.
Taktiež pripúšťam, že je možné mať rád individuálnych príslušníkov rasových a etnických skupín, ktoré ako celok nemáte radi. Koniec koncov, vlastnosti sú distribuované ako zvonovitá krivka a vždy tu budú sympatické výnimky – dokonca i v nepriateľských skupinách. Problém je v tom, že tu nie je pre nás dosť dobrých černochov, dobrých Židov, dobrých mesticov alebo dobrých moslimov, s ktorými by sme vedeli vychádzať v rámci rozmanitej spoločnosti.
Ďalej, pripúšťam, že láska k našej vlastnej skupine je oveľa podstatnejšia ako nenávisť k okrajovej skupine. Ale to ešte neznamená, že nepociťujeme nenávisť k ďalším skupinám, keď sme vystavení diverzite. Nenávisť našich nepriateľov je len obrátenou stranou mince našej vlastnej lásky. A čím silnejšia je láska, tým silnejšia bude i nenávisť.
Bieli nacionalisti teda nie sú imúnni voči problémom diverzity. Ale to platí i o všetkých ostatných ľuďoch žijúcich v multikultúrnej spoločnosti. Jediná odlišnosť medzi bielymi nacionalistami a zvyškom našich ľudí je, že
(1) sme si viac vedomí rasových a etnických odlišností,
(2) a preto sa staneme skôr uvedomelými pokiaľ ide o problémy diverzity než ostatní,
(3) a sme úprimnejší o našich pocitoch.
Avšak zvyšok našich ľudí má rovnakú povahu a rovnaké reakcie k okrajovým skupinám. V konečnom dôsledku budú pociťovať to isté, čo my. A toto platí ešte dvojnásobne v prípade obhajcov multikulturalizmu.
Nenávisť k ďalším skupinám je normou v rasovo a kultúrne zmiešaných spoločnostiach. Ale, ako hovorí i názov mojej prvej knihy "Priznania zdráhavého hejtera", bieli nacionalisti nechcú nenávidieť ďalšie skupiny. Celá pointa bieleho nacionalizmu je ponúknuť reálne riešenie etnickej nenávisti a násilia: zredukovanie diverzity vytvorením rasovo a kultúrne homogénnych domovín. Naopak, sú to multikulturalisti, ktorí si želajú zvýšiť rasovú a kultúrnu diverzitu, ktorá iba povedie k vzostupu nenávisti a násilia medzi skupinami.
Obvinenie z nenávisti je stigmatizujúce, pretože väčšina ľudí si myslí, že nenávisť je z podstaty zlá a láska je z podstaty dobrá. V našich hlavách sa ozývajú tisícky hlúpych popových piesní vyzdvihujúcich lásku ako odpoveď a detinských filmových dialógov ako keď Obi-Wan Kenobi notuje: "Luke! Nevzdaj sa nenávisti. Tá vedie k temnej strane."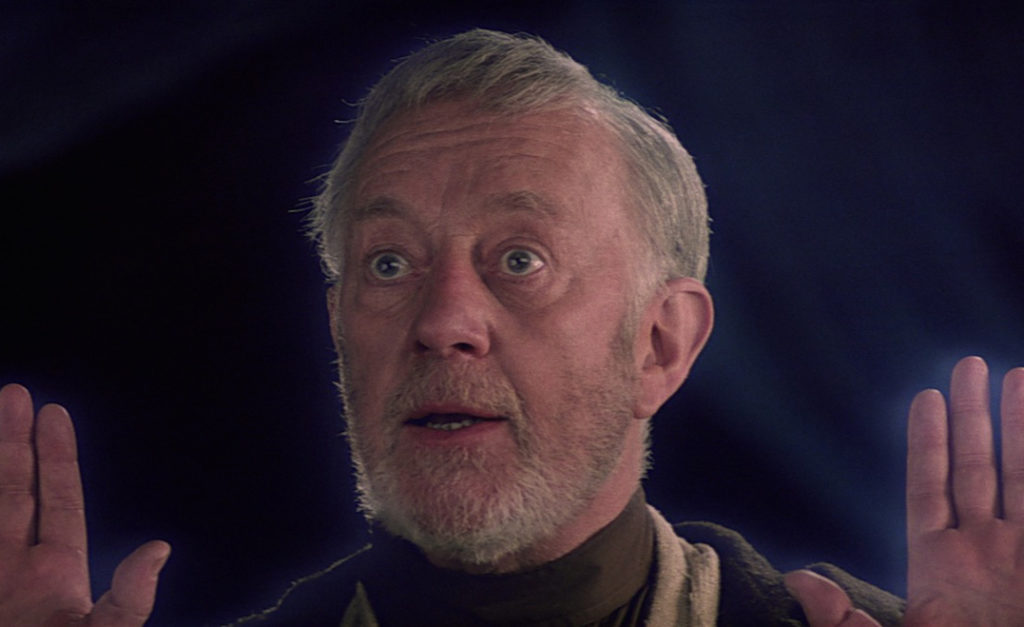 Ale láska nie je vždy dobrá vec. Ak podporujete zlého človeka z lásky, potom je láska zlá vec. A nenávisť nie je vždy zlá. Nenávisť k zlým ľuďom je dokonale odôvodnená, spravodlivá a dobrá a môže viesť k lepšiemu svetu. Takže správnou odpoveďou na obvinenie z hejterstva je: "Áno, ale ide o dobrý druh nenávisti alebo zlý? A ak niekto "akože statočne" deklaruje, že je na strane "lásky", potom odpoveďou by malo byť: iste, ale ide o dobrý druh lásky alebo zlý?"
Ak si myslíte, že nenávisť je vždy zlá a láska je vždy dobrá, potom prirodzene budete chcieť prikazovať ľuďom, aby pociťovali lásku a necítili nenávisť. To je presne to, čo by mali robiť. Lenže emóciám nemôžeme rozkazovať takýmto spôsobom. Emócie ako láska a nenávisť sa vyvinuli ako odpovede na objektívne fakty. Snažiť sa ich ovládať je ako snaha ovládať vaše zreničky tak, aby sa nerozšírili, keď vstúpite do tmavej miestnosti.
Pokiaľ veríte, že ste morálne zaviazaní milovať skôr než nenávidieť, táto viera v skutočnosti aj tak nezmení vaše pocity. Jednoducho vám iba dá podnet k tomu, aby ste klamali o sebe a o ostatných. Morálny imperatív milovať diverzitu nemá žiadnu silu zmeniť nastavenie našich mozgov, ktoré milujú podobnosť, nie diverzitu. Jediná sila, ktorou multikultúrny imperatív disponuje je robiť z nás všetkých klamárov a pokrytcov. Jediný spôsob, ktorý v skutočnosti zredukuje nenávisť medzi rasovo a kultúrne odlišnými ľuďmi je zredukovanie diverzity tým, že poskytneme ľuďom vlastný homogénny domov.
Keď nás multikulturalisti preklínajú ako hejterov, správnou odpoveďou je zhodiť ich z vysokého koňa a poukázať na ich očividné pokrytectvo. Každý nenávidí niekoho. Multikulturalisti očividne nenávidia belochov. Sami hovoria o tom, ako nenávidia bielych a učia najvnímavejších belochov k sebanenávisti. A predovšetkým nenávidia bielych nacionalistov.
Všade naokolo je množstvo nenávisti. Skutočnými problémami je to, či je naša nenávisť odôvodnená alebo nie, či sme úprimní o svojich pocitoch alebo nie, a či máme realistické návrhy na zmenu reality, ktorá činí etnickú nenávisť a násilie nevyhnutnými. V prípade bielych nacionalistov je vo všetkých troch prípadoch odpoveďou áno.
Avšak multikulturalisti nás nenávidia, pretože odmietame falošné hodnoty a nefunkčný model spoločnosti, ktoré nám nanucujú. Celé je to nezmyselné. Multikulturalisti majú tiež tieto pocity, ale budú o nich klamať a často sa vyhnú diverzite, ktorú si želajú nanútiť ostatným. Je to nečestné a pokrytecké. A konečne, multikulturalisti kritizujú etnickú nenávisť a násilie, ale zároveň pokračujú v propagácii diverzity vďaka ktorej sa stanú tieto problémy nevyhnutnými. Takáto nezodpovednosť by ich mala diskvalifikovať z držania akýchkoľvek pozícií politickej moci a vplyvu.
Bieli nacionalisti preto majú dobrý dôvod nenávidieť multikulturalistov pre ich morálne špinavý charakter a zlo, ktoré uvoľnili v bielych národoch. V skutočnosti je pre nás vhodnejšie nenávidieť skôr bielych multikulturalistov, ktorí vytvorili túto situáciu, než nebielych, ktorí iba využívajú príležitosť, ktorá sa im naskytla. Zradcovia sú horší ako nepriatelia. Popravde, ak by multikulturalisti mali v sebe čo i len štipku slušnosti, museli by trochu nenávidieť i samých seba.
This translation originally appeared at Proti Prúdu.
* * *
Like all journals of dissident ideas, Counter-Currents depends on the support of readers like you. Help us compete with the censors of the Left and the violent accelerationists of the Right with a donation today. (The easiest way to help is with an e-check donation. All you need is your checkbook.)
For other ways to donate, click here.