Amazon.com Continues to Purge Counter-Currents Titles
Greg Johnson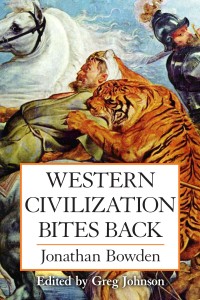 1,000 words
On February 24th, Amazon.com banned my book The White Nationalist Manifesto, removing the Kindle eBook and the product pages for ordering the hardcover and paperback editions. You can read all about it here.
On February 26th, Amazon banned 15 more Counter-Currents titles: 
I put a lot of myself into these books, so each and every ban is experienced as a painful personal attack. Frankly, though, I feel the worst about Jonathan Bowden's Western Civilization Bites Back. This volume is a tribute to a friend who was taken from us far too soon. There's nothing in it that any honest person — even an honest Leftist — could deem worthy of censorship. Banning this title is clear evidence that the aim of this purge is simply economic and psychological warfare against me and my team.
Banning F. Roger Devlin's Sexual Utopia in Power was also a cruel blow. Nobody else can deal with the wrenching social and personal catastrophes of the sexual revolution with Devlin's combination of incisive analysis, moral urgency, and sheer class — and a bit of well-contained rage. The world is surely a safer place now that Amazon has banned Sexual Utopia in Power but continues to carry The S.C.U.M. Manifesto and How to Destroy A Man Now (DAMN): A Handbook.
I had similar feelings about James O'Meara's brilliant book The Homo and the Negro. Left-wing morons who only read the title think it must be all about homophobia and race hate. Right-wing morons who only read the title think it must be about "promoting" homosexuality and race hate, but they have no problem with the hate. But the surprisingly large number of people who actually read the book in spite of — or because of — the title, know that James O'Meara is a genius in the technical sense of the term: he sees connections that nobody had seen before.
Amazon has also banned four titles written or edited by Jared Taylor:
White Identity
If We Do Nothing
A Race Against Time
Face to Face with Race
In some cases, all traces of these books have been removed from Amazon. In others, they are simply no longer being sold. The inconsistency and sloppiness of this purge smack of blue-haired SJW hysteria.
Realistically, though, we have to expect that all Counter-Currents titles will eventually be purged. Our books remain available at other bookstores, at least for now.
Counter-Currents will, of course, continue to sell our purged titles. We will also make available our own eBooks and audiobooks.
I will continue to publish my own books at Counter-Currents. But it does not make sense to take on any new authors or titles. Why publish books that will be banned by the world's largest bookstore? (Ironically, my primary recommendation is that authors at least try to self-publish with Amazon — if you can look yourself in the mirror, you will gain a large potential audience. Sadly, I cannot recommend Arktos or Washington Summit/Radix, for reasons I will be glad to elaborate in private.)
But it is not as bad as it sounds. Although Counter-Currents was initially conceived as a publishing company with a webzine on the side, it rapidly evolved into a webzine that published books on the side. The webzine absorbs most of our time and provides most of the value to the movement. Books definitely add an aura of legitimacy to our cause, but our publishing operations barely pay for themselves. Not taking on new titles will free up capital and time that we can use to expand the webzine and especially our audio and video work, which will dramatically increase our impact.
When the Manifesto was banned, I was still willing to give Amazon the benefit of the doubt. I was not going to call for the boycott of a company that I would not boycott myself. No longer. Amazon.com is dead to me. I went to the site and canceled all my pre-orders and outstanding orders. I will not renew my Prime membership. I will still use it to find titles, but I will buy them directly from the publishers or brick and mortar bookstores. Amazon used to offer convenience and choice. No longer. You can now choose between convenience and freedom. Preferring convenience to freedom is pretty much the definition of the Last Man. Shopping at Amazon.com is no longer consistent with my self-respect — or yours.
I want to thank all those who have offered us moral support. We have already received a flurry of new orders, and a number of generous donations.
Counter-Currents can bite back as well.
If you want to help, please do the following:
Share this outrage on social media.
Make memes.
Buy our books direct from Counter-Currents.
Invite me on your podcast or livestream. Contact me at

[email protected]

Complain to Amazon.
Boycott Amazon.
Support the regulation of tech giants.
Make a donation to Counter-Currents. We basically need to revamp our entire operation. It is long overdue, and it will allow us to have a greater impact in a world where fewer and fewer people buy and read books. But we are going to need your help to get through the transition.
I will keep you informed of new developments.
In gratitude,
Greg Johnson
Editor-in-Chief
How You Can Help Counter-Currents
Like most dissident journals of ideas, Counter-Currents depends upon donations to survive. If you want Counter-Currents to thrive, make a donation today.
If you want to send a non-tax deductible donation to Counter-Currents Publishing, you can make two different types of donations:
A single donation of any size.
A recurring donation of any size.
I want to make a special pitch today for recurring monthly donations. Recurring donations are particularly helpful, since they allow us better to predict and plan for the future. We still have not recovered from the loss of monthly donors after being deplatformed by PayPal in August of 2017, in the moral panic whipped up after Unite the Right in Charlottesville. Let's rectify that right now. Please use the secure online form below.
[gravityform id="1″ title="false" description="false" ajax="true"]
You may also send check, money order, or credit card payment by mail. Just print out our donation form in Word or PDF. Our address is:
Counter-Currents
PO Box 22638
San Francisco, CA 94122
USA
Counter-Currents also takes a variety of crypto currencies:
BITCOIN
Our Bitcoin address is: 1ChE5DZVVZJpv8mnJ3fRrtSDrTikBh7uFL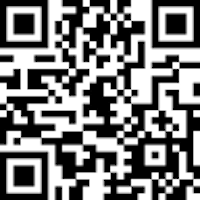 ETHERIUM
Our Etherium address is: 0x6cB1fd85326739bABf48B80B82a4E8470F98Db7C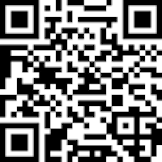 LITECOIN
Our Litecoin address is: LauRgjKWtSSQPkvsjQwzcRtd9DyVwioLfu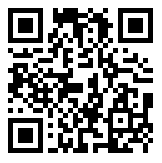 MONERO
Our Monero address is: 45ijQwamhwMDkE4S1gQ2GS7VG5jp181bYC3rEw71aKdJfYjBhMiiLDYbTKLQY7LdfierEbfNJ9HNAYLj6h39i7paL4q29Bz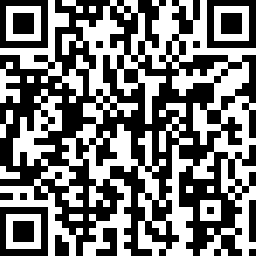 Also, as we first announced in October of 2015, you now have two possible destinations for your donations: Counter-Currents Publishing and the Counter-Currents Foundation. The Counter-Currents Foundation is a US 501c3 educational corporation. Donations to it are deductible from US federal income taxes. The purpose of the Counter-Currents Foundation is specifically to promote scholarship and translations connected to the European New Right and allied movements. If you wish to earmark a donation to the Counter-Currents Foundation, or to discuss a particular project you would like to support, please contact me in advance at [email protected].
Please give generously!
Enjoyed this article?
Be the first to leave a tip in the jar!