Jared Taylor, Greg Johnson, F. Roger Devlin, Millennial Woes, & Marcus Follin to Speak at the Scandza Forum, Stockholm, April 7th
Counter-Currents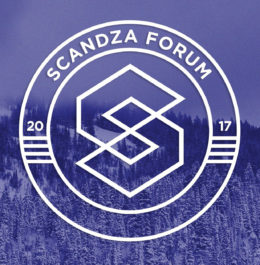 502 words
The next Scandza Forum is just around the corner: on Saturday, April 7th, in Stockholm. We have an outstanding lineup of speakers.
Jared Taylor, editor of American Renaissance, author five books, including White Identity and If We Do Nothing, and the dean of white advocacy in America, having dedicated more than 25 years of his life to bringing reason, dignity, and eloquence to the issues surrounding race in society. This is Jared Taylor's first appearance in Scandinavia. Don't miss this opportunity!
Greg Johnson, PhD, editor of Counter-Currents/North American New Right, and author of numerous articles and books pertaining to the destiny of the West. His latest books are In Defense of Prejudice and You Asked for It. Dr. Johnson is one of the leading ideologists of White Nationalism and the New Right in North America, and a first class speaker.
F. Roger Devlin, PhD, is a prominent writer for The Occidental Quarterly and Counter-Currents. Dr. Devlin wrote his doctoral dissertation in philosophy on Alexandre Kojève, but he is best known for his book Sexual Utopia in Power, on the social consequences of sexual liberation and feminism. This is the first time Mr. Devlin is addressing the Scandza Forum.
Millennial Woes, prominent YouTube personality and a rising star as White Nationalist intellectual. Woes has almost 47,000 followers on YouTube and he is famous for making the nationalist message relatable to those who are new to our issues. When he spoke at the Scandza Forum in Oslo in July 2017, his speech was among the most appreciated by the audience and the most shared afterwards.
Marcus Follin, fitness expert, nationalist advocate, and massively popular YouTube content creator. Mr. Follin, with a Bachelor of Science degree in Business and Economics from Uppsala University, has quickly risen to become a role model for many young men in the West both through his impressive physical fitness and his emphasis on classical virtues and integrity. With more than 75,000 followers on his YouTube channel, The Golden One, his popularity cannot be overestimated. The Scandza Forum was privileged to have Marcus make a guest appearance during the Q/A of our premiere in Stockholm last May.
Also, our friends at Red Ice will be at the event.
As if this were not enough, we will have a performance by a Special Guest as well as live music. In other words, this will be the event of the year! So make sure to register.
Space is limited, and tickets are already in short supply. To guarantee a seat, please register as soon as possible.
We care about your safety, so all invitations are based on recommendation to make sure that everyone who attends does so with honest intentions. If you want to attend, please send me an email at: [email protected] for info on how to proceed with the registration. Remember to include your name (anonymous emails do not get a reply) and a reference to one person who can vouch for you.
Very sincerely,
Fróði Midjord, Scandza Forum
We accept donations in Bitcoin: 1M2xWXpP4buMCxr8ANyAaHGz3tn9EmHLVv

Enjoyed this article?
Be the first to leave a tip in the jar!