Remembering Alan Watts

(January 6, 1915–November 16, 1973)
Greg Johnson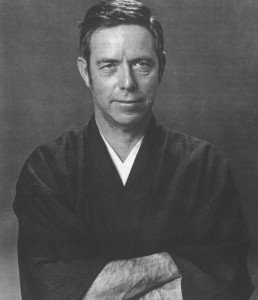 173 words
Alan Watts was born on this day in 1915. A prolific scholar and dazzling stylist, Watts is best known as the chief popularizer of Asian philosophy for the Beat and Hippy movements, but he was also an original thinker in his own right and a quiet man of the Right. In commemoration of his birth, I wish to draw your attention to these works at Counter-Currents:
Note: James O'Meara's essays on Watts have been collected in his book Mysticism after Modernism: Crowley, Evola, Neville, Watts, Colin Wilson & Other Populist Gurus (Colac, Victoria: Manticore, 2018).
* * *
Like all journals of dissident ideas, Counter-Currents depends on the support of readers like you. Help us compete with the censors of the Left and the violent accelerationists of the Right with a donation today. (The easiest way to help is with an e-check donation. All you need is your checkbook.)
For other ways to donate, click here.
Enjoyed this article?
Be the first to leave a tip in the jar!