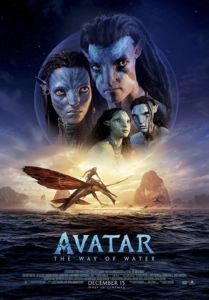 3,908 words
I confess: I did it. I saw the new installment of the space opera about blue cat people, Avatar: The Way of Water. I know; this officially makes me an incurable fanboy. The only pitiful excuse I have to offer in my defense is that we, the incurable fanboys, have been waiting for this thing since the last one came out in 2009.
Catching up briefly
After the events of the last film, most of the humans on the planet Pandora boarded their starship and bugged out for Earth. There are only a few left behind, for the most part some scientists friendly to the Na'vi, the blue cat people who are native to Pandora. Things are looking much improved without all the thuggish hired guns and (far worse) the treasure-seeking corporate wallet-heads who call the shots.
There are lots of kids in the film, mostly blue cat people. (Would that make them blue kittens?) Their major role, of course, is to get in trouble, and they're stunningly successful at this. Three were born of Jake and his sweetie, Neytiri. I can't keep their real names straight, so I'll call them Greg, Peter, and Marcia. Lastly, has some sort of custody over a human kid who was left behind who goes by Miles Socorro, better known as Spider. I'm renaming him Bobby. (At least he's not Cousin Oliver now, right?) He has an awful case of whitey-dreads, though that seems to be an imitation of the Na'vi hairstyle. Most of the time he hangs out in the jungle with his friends, the blue cat people of the Omaticaya tribe. Already it looks like he's going to end up pretty confused, though that ain't the half of it, as things develop.
Other than that, Jake and Neytiri adopted someone who I'm renaming as Jan. She was born out of Sigourney Weaver's avatar, even though the original human Sigourney got shot and bled out before they could do the Tree of Souls mind-meld resurrection trick. All of this is quite complicated, and there were some loose ends left in the new movie about who Jan really is. It drives her up the wall — not quite to "Marcia, Marcia, Marcia!" levels, but close. If it turns out that Jan is the immaculate conception of Eywa, the blue cat people's deity, then she's an avatar in another context.
Finally, there is no Cindy thus far, but that's what sequels are for. Jake and Neytiri can just put those head tassel thingies together. If you're an incurable fanboy who forked over the money for a ticket to the extended edition of the first movie, then you saw the details of how blue cat people nookie works. I think most of us would have preferred a decent nip slip somewhere in the extra nine minutes, but it is what it is. Better yet for fanservice, how about Sigourney Weaver in a wet T-shirt? Sure, she's older than I am, but I'm not complaining; as everyone in Hollywood knows, age is only a number!
The plot thickens
The humans come back, of course, this time loaded for bear. (I think everyone who went into the show predicted that much.) The last time around, the treasure-seeking humans were mining superconductive unobtanium rocks. This time, they're up to some other extractive mischief which will cause tremendous devastation to some of the local fauna. Another wrinkle is their plan to turn Pandora into a colony, since Earth is dying. Of course, it's going to suck big time not just for the Na'vi, but also for anyone on Earth who can't afford a starship ticket.
The main bad guy from the last film is back, too. The difference is that this time, he and his comrades are blue cat people — recombinants, if you want to be technical. They inhabit the alien bodies full-time and don't need the psychic dream couch thing that avatars use. They can breathe Pandora's air without filtration, as well as blend in among the local fauna. They're toting advanced weapons, of course. Luckily for the protagonists, the bad guys were trained at the Imperial Stormtrooper Marksmanship Academy.
Following a suitable plot crowbar, the Na'vi Bunch heads to the ocean as intended. That's exactly where James Cameron wants them, of course. Don't get me wrong; he's done some great seagoing flicks in the past. The problem is that the sequel doesn't have quite the same sparkle as the first film. The incurable fanboys fell in love with the glow-in-the-dark jungle, and I've got to admit, that was some cinematic magic. There were even reports of people falling into a depression after leaving the movie and returning to their urbanized bugman lives. (They need to go visit a national park and get familiar with some real landscape porn.) The ocean of Pandora does have its charms, but it doesn't quite measure up to the breathtaking awe of the original. It could have, and if you've ever seen a coral reef up close and personal, you know exactly what I mean. For those looking for underwater landscape porn in CGI, I'd recommend Finding Nemo instead.
But I'm getting ahead of myself. They come across a small tribe of seagoing Na'vi called the Metkayina. They're greeted tolerably well, but they don't exactly get the red carpet treatment after announcing their intent to settle. (What, no dole queue benefits, no national health service, no council housing?) How do they know these Omaticaya foreigners aren't going to bring their troubles with them? How are their woodland skills going to be helpful at sea? What benefit is letting in all this wretched refuse from their teeming shore? Already we can see that the Metkayina chief is a lot smarter than the unworthy leaders of Western countries, who promote mass migration as a counterweight against the founding population without the slightest thought of how they're going to fit into society!
At that point, diversity is looking like quite a messy complication. (What, it's not our greatest strength?) It's pretty easy to tell the two tribes apart. For one thing, they have a noticeably different skin color. One needn't be Madison Grant to see that this is an evolutionary adaptation to their surroundings. The Omaticaya are always going to stick out no matter how well they assimilate.
The Metkayina also notice the partly human ancestry that some of the refugees have. To pure blue cat people, they surely seem like mutants with weird facial features and too many fingers. (Relations get even more complicated later when Peter and the Metkayina chief's daughter Gidget start crushing on each other . . .) The movie never describes how human DNA is incorporated into avatar bodies, though the fan site goes into some of that. Still, it's surprising that after all the genetic tampering, these hybridized beings can reproduce with actual blue cat people from space. This is more inexplicable from a scientific perspective than, for instance, owing child support payments due to an ignominious fling with a sheep. Goodness only knows what this bizarre interstellar race-mixing might do to the Na'vi genome in the long term.
The Omaticaya are allowed to stay, despite some valid objections. (If not for that, the plot wouldn't go where it needs to, right?) They do try their best to adapt. It's a bit difficult at first, but they start figuring out how to get a lift from space dolphins by putting their head tassel thingies together with theirs. The human equivalent of that trick, of course, would be bumming a ride from a sheep after warming it up with a movie and some cocktails.
After some perilous adventures on the high seas, Peter makes friends with a space whale. If you listen closely, you'll hear a slide racking while James Cameron loads Chekhov's Gun with 12-gauge slugs. I'll leave it here so as not to ruin the film for those who haven't yet seen it.
Injuns go on warpath because no likeum blue cat peeple movie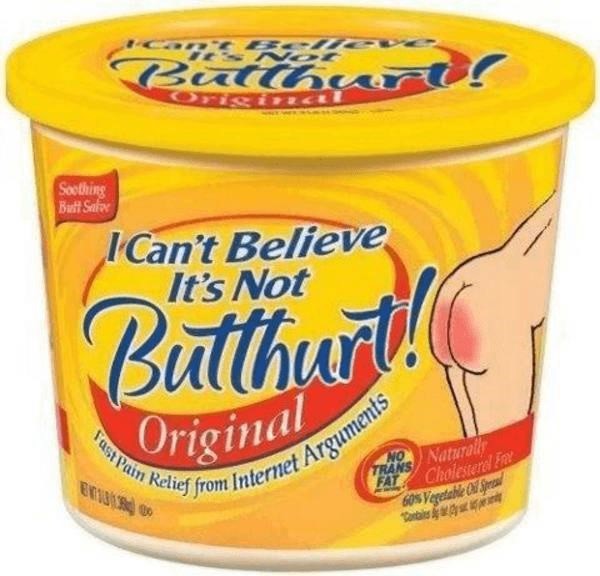 There's been some criticism about "cultural appropriation," an increasingly frequent manifestation of politically correct hypersensitivity. (In fact, that's about the only gripe popping up in my newsfeed, aside from some feminist silliness complaining that Gidget is cute.) Those denouncing cultural appropriation have been mighty shy about details, at least as far as I've seen. Nobody said, for instance, that "the blue cat people group-hug ritual is obviously ripped off from Zulu disco dancing" or whatever. Throwing accusations around wouldn't be as much fun if there were a requirement to back them up with specifics, now would it?
I'm happy to say that the American Indians I know are generally pretty chill and friendly instead of being perpetually offended, and they don't mind not living in the Stone Age. But there are some bitter-enders out there, even some who make a living by complaining and taking offense. It seems that much moaning about cultural appropriation in the Avatar series comes from them. (Far worse are the whites who get offended on behalf of American Indians, as well as take everyone's side except their own.) That said, the criticism lately includes, quite predictably, calling the movie "racist." The mainstream media, of course, has to signal-boost the butthurt. They can't resist clutching their pearls about any sort of story where they can push their racial narratives, no matter how much they have to stretch it.
One example is the feature "'Avatar' Faces Calls for Boycott Over Accusations of Racism" by Newsweek. (Just as I was starting to wonder if the magazine is beginning to improve at long last, they come out with that flapdoodle.) Scraping the bottom of the journalistic barrel, the argument is built up from a couple of Twitter posts by activist types. First it quotes Yuè Begay, "a Native American influencer and co-chair of Indigenous Pride L.A." whose Twitter handle is Asdzáá Tł'éé honaa'éí:
Do NOT watch Avatar: The Way of Water
Join Natives & other Indigenous groups around the world in boycotting this horrible & racist film. Our cultures were appropriated in a harmful manner to satisfy some [white flag icon] man's savior complex.
No more Blueface!
Lakota people are powerful!
Whoa, there! Come on, Asdzáá Tł'éé honaa'éí, let's just smoke a peace pipe, shall we? Then the Newsweek article quotes another Twitter post, this one by "Autumn Asher BlackDeer, an assistant professor in the Graduate School of Social Work at the University of Denver." Okay, Professor BlackDeer, shit got real back in the nineteenth century and your tribe probably got the fuzzy side of the lollipop, but that was a long time ago. Can't we bury the hatchet by now? On the positive side, things must be looking pretty peachy in Indian country if they're taking the time to complain about "Blueface."
The big deal concerns who may legitimately be cast as nine-foot-tall blue cat people from space. I can see that the problem here is obvious. The only Earth people with naturally blue skin are the Smurfs, and they're nowhere near nine feet tall. I'll provide a new standard for cultural appropriation here: using white people's technology to complain about white people. That's several orders of magnitude more common than this "Blueface" stuff.
More seriously, blue cat people aren't real. Also, their society and history were largely fictionalized, based on at most an underlying composite that does not specifically represent one tribe or even a particular race. It therefore shouldn't matter who plays the characters. To the greatest arguable extent, this was a mere peccadillo compared to The Tragedy of Macbeth from a year ago. I never heard the literati, the critics, or the mainstream media utter a single peep over the absurd racial miscasting when depicting an actual society. Where was the uproar then? I certainly remember when they went DEFCON 1 over an iffy case for the play Miss Saigon.
Other than that, the bitter-ender buggy-burners who object to white actors playing colonized blue cat people in space are forgetting something: All races practiced colonialism. (Whites just happened to be the best at it.) Moreover, every race on the planet practiced military aggression. There are hardly any nations that never got the fuzzy side of the lollipop at some point, usually from neighbors of the same race. For example, American Indians had been beating up on each other for well over 10,000 years before Columbus sailed the ocean blue. Under unified American rule, there's been peace from coast to coast for over a century now. Don't we get any credit for that?
Let's consider English history, going back into the mists of time. First there were the Western Hunter-Gatherers who perhaps displaced the Cro-Magnons. Then the Anatolian Neolithic Farmers, who became the Mediterranean peoples, took over. Then the Aryans moved in, eventually becoming the Welsh and kindred peoples. Then the Romans colonized Britannia, twice. After that came the Anglo-Saxons, the Normans, and in some areas the Danelaw Norse. (These multiple influences are why English is such a weird language.) In that case, British people and their WASP descendants across the pond have as much right to play fictional colonized blue cat people in space as anyone else. So there!
Newsweek did offer the following, although whether it's a concurring opinion or a rebuttal is debatable:
When fighting a legal claim that he stole the idea of Avatar, Cameron even said directly that its story came from Indigenous history.
"Avatar is a science fiction retelling of the history of North and South America in the early colonial period," read a section of a legal document Cameron filed, which was published by Business Insider in 2012. "Avatar very pointedly made reference to the colonial period in the Americas, with all its conflict and bloodshed between the military aggressors from Europe and the indigenous peoples. Europe equals Earth. The native Americans are the Na'vi. It's not meant to be subtle."
Really, the bitter-ender buggy-burners should be happy for this kind of propaganda. It's funny that they're spitting venom about it instead.
Anti-Western, or anti-globalist?
As much as one could say about anti-Western tropes in Avatar and its sequel, there are some good points as well. The Na'vi are quite traditional by our standards. For example, they have a healthy attitude about defending their territory from outside encroachment. (Unlike us, their heads haven't been pumped so full of ideological subversion that they can't tell who their enemies are.) Everyone contributes to their society; there are no freeloaders. Presumably, welfare entrepreneurs would be unimaginable. The males and females are distinct; they're not experiencing anything like the kind of civilizational decay associated with gender-bending or the transcendental ennui that makes it possible for this absurdity to become fashionable. The list goes on.
Moreover, the anti-Western tropes (or anti-white, if you want to get down to brass tacks) come across as wild distortions for anyone familiar with actual history, and not just the politically correct version. That's also how it typically rolls for post-colonial hoo-hah in general. Revisionist Hollywood historiography would have you believe that American Indians were red hippies who never practiced unprovoked aggression and always observed the Geneva Convention. The critique is therefore badly misaimed.
At least when it comes to the colonies that later became the United States, much of the settlement was carried out by religious dissenters, not treasure-seekers. They began by trying to stay on good terms with the local Indians, but to make a long story short, the settlers eventually got sick of being ambushed, scalped, massacred, and whatnot. (As the adage goes, whites are nice to a fault, until suddenly we're not.) Given all this, despite what James Cameron had to say about it, the Avatar franchise represents this part of American history about as well as if the Cherokee porn star Hyapatia Lee[1] had done an X-rated flick called Poke-A-Hot-Ass.
The Avatar films do indeed have an anti-Western ax to grind, but it ends up backfiring. (This happens with Hollyweird propaganda occasionally.) Although the barb missed the intended mark so much that it sailed past the target, it unintentionally landed a bullseye on the New World Order. Note well that although this gaggle of globalist plutocrats is the dominant political force in Western countries presently, they have no loyalty to the societies that made them wealthy. Thus, the Deep State is no more of a white institution or a bastion of Western civilization than a box of Lucky Charms is Irish. Globalism is about artificial cosmopolitanism, bereft of any ties to a specific nation.
That said, the future dystopian Earth of the mid-twenty-second century as depicted in Avatar is frighteningly like what the world could become if we don't push the globalists off of the gravy train. If you're an incurable fanboy who saw the extended material, then you got about four extra minutes of the overcrowded hellscape in the beginning. Just for starters, most people were wearing masks in public — something that became a reality scarcely more than a decade later. Granted, it had to do with pollution rather than high-level bioterrorism, but still, giving it a second look after the plandemic, that detail really stands out.
Much more to the point, in terms of how the public is treated, is that it's practically a wet dream for the W6rld Ec6nomic F6rum. They think the peasants are useless people, and their message for us is famously "You will own nothing and be happy." Likewise, we're supposed to eat bugs, live in a pod, and coom. In the movie, the peasants mainly eat algae and live in flophouses, so that much is fairly close. Presumably everyone is tracked nine ways from Sunday — just like how things are actually being done nowadays. For example, the authorities looked for Jake and easily zeroed in on him even though he'd been tossed into a back alley behind a dive bar moments before.
What about unobtanium, the superconductive MacGuffin? It's described as "[v]ital for matter-antimatter energy generators, interstellar and deep space travel, Superluminal Communications, and operation of maglev trains," according to the book Avatar: An Activist Survival Guide. Other sources add computer hyperchip manufacturing to its uses. One that I saw a dozen years ago focused on the maglev trains and little else. (I believe it was an official franchise source, but I don't have the original citation.) It said something to the effect that without transit facilitated by unobtanium, it wouldn't be possible to shuttle commuters from Zimbabwe to Kansas. Basically, it implied that not being able to do so would be a crippling economic burden. "Yep, uh-huh, we've got to build more transcontinental maglevs, so that the starving Africans can take your jobs in Flyover Country and we can literally pay them peanuts! What's that look for — don't you believe in capitalism there, Sport?"
More seriously, all that seemed rather striking to me, and not just for its sheer audacity. If the future economy will really be so dependent on squeezing every last penny out of cost differentials between labor markets, then the system is already broken. Is this really so different from how today's greedy globalist CEOs think? They're well-known for shipping factories abroad and lobbying for open borders to keep wages down locally, fattening their pockets without a care about what it does to their own societies.
How did the future world get so overpopulated?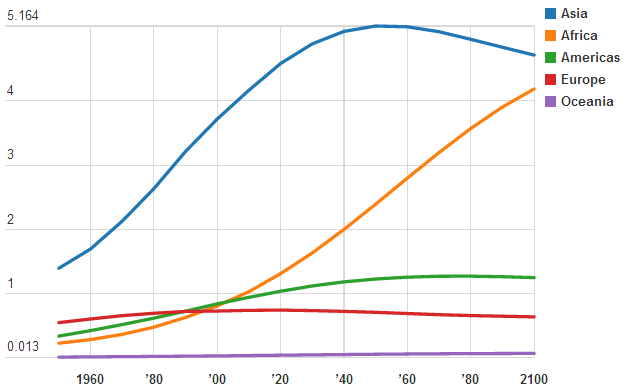 Finally, how did the entire planet become overcrowded, ruining the environment and reducing the public to eating algae? Although there is some backstory online about that, the movies don't clarify the matter. Viewers are therefore left to assume that it's the final trajectory of unchecked consumerism. ("How dare you?" and all that jazz.) But it doesn't take much research to see that a real-life outcome such as that could become the final trajectory of unchecked globalism.
According to projections, within about a generation the populations in all regions of the world but one will stabilize, if they haven't done so already. This includes even the vastness of Asia, home to India and China, which each have a population well exceeding a billion. The exception is Africa, which reached one billion around 2010 and will have a steadily climbing population that blows past four billion by the end of the century. Soon after it will overtake Asia, and the rate of increase will be barely slow by then, with no clear end in sight.
The one way to have a world that still has abundant forests, croplands, natural beauty, and biodiversity is to isolate overpopulating regions from those with stable populations. That means no globalist open-borders migration. If the overpopulating regions don't stop multiplying like bunnies, they'll eventually hit their Malthusian limit. That's not pretty to see, of course. On the other hand, it's better than permitting uncontrollably reproducing hordes to spread across the entire world like a black plague.
For one matter, the US now has close to 100 million more non-whites than it did at the time of the passage of the treasonous 1965 Immigration Act. If not, the population would've remained stable and would today be about 90% white, like it was then. The effects today are easy enough to observe: more urban sprawl eating up farmland and wilderness, increased depletion of resources, greater need to manage pollution, strained infrastructure, unsustainable demand-driven increases in housing costs, etc. This doesn't even account for the other negative aspects of diversity such as endless disputes, loss of national cohesion, reduced social trust, turf wars, and so on.
Western Europe is encountering the same problems, with do-gooder foundations and Non-Governmental Organizations assisting with the Camp of the Saints racket. Canada and Australia are catching up. This encroachment is well under way, which isn't reflected in a simple regional population chart. In all these places, this didn't "just happen," nor is this the product of amorphous social forces. These problems were artificially created by the so-called "elites" who permitted the First World to become a safety valve for Third World overpopulation. They didn't do it because of misguided humanitarianism or bleeding-hearted compassion. One reason was to keep wages low. Also, the thought of these countries remaining majority white scares the hell out of the globalists. They'd be held accountable, if their misdeeds became known to a public that could act with unity.
In the worlds of films like Avatar and Blade Runner, in which the world has become an overpopulated slum facing ecological doomsday, it can therefore be assumed that the globalists got their way. Their wrecking job kept going on unabated, and the teeming Third World masses were permitted to overwhelm what was left of the First World — as well as any remaining unspoiled nature. Then (to borrow a phrase), Darkness and Decay and the Endless Night held illimitable dominion over all.
For the incurable fanboys who watch these films and rightly recognize that this would be a terrible fate that must be avoided at all costs, they can meditate on the proverb that régime change begins at home.
Note
[1] Hyapatia Lee is three-quarters Irish, though that's been less fashionable for a good while, which is perhaps why she doesn't claim it as her primary identity. She did star in the 1985 film The Ribald Tales of Canterbury, but I'll be kind and let the buxom brunette cutie off the hook for vandalizing British literature. It's entirely plausible that Chaucer himself, had he had foreknowledge of this, might have had a good chuckle about it.
*  *  *
Counter-Currents has extended special privileges to those who donate $120 or more per year.
First, donor comments will appear immediately instead of waiting in a moderation queue. (People who abuse this privilege will lose it.)
Second, donors will have immediate access to all Counter-Currents posts. Non-donors will find that one post a day, five posts a week will be behind a "Paywall" and will be available to the general public after 30 days.
Third, Paywall members have the ability to edit their comments. 
Fourth, Paywall members can "commission" a yearly article from Counter-Currents. Just send a question that you'd like to have discussed to

[email protected]

. (Obviously, the topics must be suitable to Counter-Currents and its broader project, as well as the interests and expertise of our writers.)
To get full access to all content behind the paywall, sign up here:
Paywall Gift Subscriptions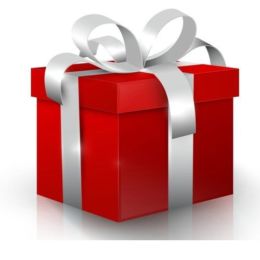 If you are already behind the paywall and want to share the benefits, Counter-Currents also offers paywall gift subscriptions. We need just five things from you:
your payment
the recipient's name
the recipient's email address
your name
your email address
To register, just fill out this form and we will walk you through the payment and registration process. There are a number of different payment options.