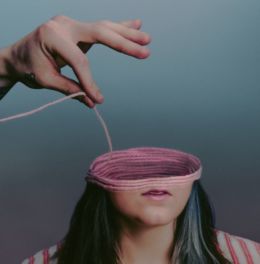 2,065 words
November: It's that wonderful time of year again when my birthday reminds me of the passage of time and the inevitable progress of ageing, decrepitude, and decay. Having initially believed that the shock of turning 30 would be the worst of it, I now brace for the unenviable proposition of turning 31, which is like 30 except a year older and with still no resolution to the crisis of ageing in sight.
Now, my life is good enough — I'm doing what I love and I'm working for a grand cause which is deserving of my full devotion, but still, I'm getting long in the tooth and have spent the better part of this past week remembering my life as it has been up until this point.
So, in the spirit of remembering, I began taking an inventory of my life's great and defining events, things that would make me the man I am today, for better or worse. How did I become a White Nationalist? How did I start writing for Counter-Currents? How did I start The Writers' Bloc? Even deeper than that, how and why did I get to be so fluent in English and familiar with the cultures of America and Britain that I could intelligently speak to natives about them? Why am I Right-wing instead of Left-wing, even though I grew up in a Left-wing environment? And gradually, it became clear to me that I had chosen none of my life's defining moments. They were all the products of either chance or society-wide movements which had very little to do with individual agency.
Let's start with the easiest and earliest one. I learned to speak English as well as I do today because I was an Anglophile. I became an Anglophile sometime in the late 1990s because of 101 Dalmatians and The Great Mouse Detective. These two very well-made animated films imprinted into my psyche the image of England as a beautiful and civilized place at a very young age, in stark contrast to the grey reality that surrounded me. I hungrily devoured England's language and culture, aspiring to one day visit it and share in its grandeur. The lifelong love affair was set in stone when I started playing a children's video game, 102 Dalmatians: Puppies To The Rescue, which gave me the chance to move physically through simulacra of England in the form of a Dalmatian puppy. What began as spectatorship culminated in participation, as I would spend hours upon hours partaking of digital renderings of Regent's Park and Piccadilly Circus. It is something we must think about: acting out behavior in video games is an even more powerful imprinting tool than passively imbibing television or films. Music that can be danced to is similarly powerful, because it seizes the body and imposes its rhythm upon it.
Everything about my command of the English language and familiarity with English (and later American) culture stems from this primary imprinting, from this deep and primal yearning to absorb as much of England and Englishness as I could. But did I choose it? No. My parents bought me these two cartoons on cassette tapes (ah, the '90s), among many others, but something in me responded to them in particular. The love of the cartoon led to the video game, and I was doomed to be an Anglophile.
I was 16 when I lost my accent in English — or at least could eliminate it by concentrating. But by then, I had noticed something interesting. A lot of my peers, themselves children of wealth and privilege, loved American or English culture, but they were enjoying them at the expense of their roots. At the time, this being the mid-to-late 2000s, it was also chic to be Leftist and multicultural. People were admirers of Barack Obama. While being somewhat of an Obama supporter myself (for as much as that counted), I was violently disgusted by the rejection of our native Macedonian culture in favor of the emerging global one. Moreover, I could see that what was being embraced by my trendy, Left-wing peers was not the England I'd grown to admire and love, but the multi-culti, multi-ethnic, Indo-Pakistani-Jamaican Airstrip One that replaced it, Americanized and Subcontinentalized in equal parts. It was this reaction that awakened in me what would later become the urge to conserve the old and separate the various national cultures, rather than mash them together or throw them on the bonfire to be replaced by a globalized culture. I gradually became a nationalist in the aesthetic sense, preferring the old to the new, and preferring separateness to integration. It was a whim, an impulse, and a reaction of disgust, involuntary and fated. I was doomed to become a nationalist.
The final transformation came from interacting with a friend. We were both libertarians, but dissatisfied with that ideology and what it meant for what we were trying to achieve. And so we helped each other exit libertarianism, inch by inch, through discussion and mutual encouragement of intellectual exploration. How did this come about? I had gotten close to this particular friend because one day I ran into him after work and none of us had anything to do, so we went drinking, and it turned out that we shared a passion for what we considered at the time to be esoteric libertarian and Right-wing thought: historical revisionism and a disdain for cultural globalization. We bounced ideas and directions off each other, mutually radicalizing and developing a kind of niche version of dissent consisting of two underemployed, semi-alcoholic intellectuals telling jokes about Churchill's obesity and Franklin D. Roosevelt's disability to each other. The things we discussed then sound rather tame to me now, but they were necessary to break through my liberal priors and allow me to become a dissident thinker, actualizing my nascent nationalism into a concrete love of folk. How different would my life have been if I had bumped into someone else that day? Would I have dared to become a dissident without my friend providing social proof, making us two lone nuts instead of one? Fortune made the choice for me once again.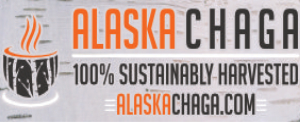 Of course, these events are probably the defining moments of my political trajectory and where I am in my life right now, but who's to say that even if things had gone otherwise, I wouldn't have still ended up here? We know from Johnathan Haidt's research that people's political views are mostly determined by genetics. Thus, whatever events triggered my political development, I would probably still have ended up here, where I am — at least in the broad sense. Maybe I'd have been writing for a different nationalist publication, maybe my focus would have been on other subjects, maybe I would have come to this place later or sooner; I certainly could have gone without the eight-year detour into libertarianism. In that sense, what part of my journey was my choice and what part was fated? And more importantly, what degree of his life does a man choose to live and what is fated – or, if we choose not to believe in fate, what part is random and subject to outside forces?
We make choices in life, but as we know from electoral politics, the true decider is not he who makes the choice, but he who decides what choices will be made available: He who controls the frame of choosing (and thinking). We believe that we are making conscious choices, but the choices we make are governed by availability, both in the sense of whether we are given them and in the sense of having the wherewithal and the interpretative framework necessary to recognize them as choices, as points where decisions are made. Since we all have an interpretative framework — even those of us who are aware of it and trying to modify it to attain a specific goal — all of our choices are downstream of that interpretative framework and whoever developed it. This is the essence of proximal mind control.
And yet men persist in the idea that they are in control of their own destiny. This, I suspect, is a product of two factors. The first is selective memory. We do not really remember our lives, but merely a story about them — or a narrative, if you prefer. People in general do not remember facts, because the specificity of our memory makes it difficult to do so. Instead, we weave elaborate meshes we call stories as mnemonic devices and remember those instead. It's simple, really. Since one event of the story leads into another, we can always pull it up by tugging on a single thread, thus greatly decreasing the concentration, and therefore energy expenditure, necessary to remember. This is, incidentally, why our memory is so malleable: We are not the authors of our stories, but merely their editors, and like any good editor, we take the crap that drunken, useless sots known as writers produce and refine it into something readable and enjoyable. And so men remember the stories of their lives mostly as them heroically imposing their will on an unwilling world, or heroically doing this or that at any rate. In reality, however, life is mostly random events and forces far beyond our understanding acting on us, and we reacting — mostly impotently — to those pressures. There are stories like this that work — and most of them are authored by absurdist authors like Kafka and Kharms. But when we read The Trial or Incidences, we do not consider the notion that we might be flipping through someone's life.
The second factor is the atheism of our age. Even men who are outwardly religious cannot fully put their trust in God. Our ancestors knew about luck and randomness, and understood that good or bad fortune is mostly the product of luck. But our ancestors also believed in, and more importantly trusted, God. Does it really matter that we're powerless before destiny if God has a plan and will protect us? But in a world without God, if man is not in control of his destiny, then no one is. In a world without God, which is the practical universe we all inhabit — even those of us who claim to be religious — the need for belief in control is a psychological and metaphysical necessity. We cannot give ourselves over to the ocean of fortune because we do not trust that Father Neptune is beneath the waves to ensure our good fortune, or at least some sort of method to the apparent madness of randomness. In that sense, we could learn from surfers who know to put their trust in the ocean the way our ancestors put their trust in God's great plan.
Where am I going with this? Nowhere, really. Sometimes I'm not quite sure what I want to say, but it needs to be said. For too long we've entertained this conceit that we are in control of what we do and say, but in a sense we are thrown here and there by the winds of chance and bound by the fetters of destiny, all our pretense to agency notwithstanding. And yet, we succeed sometimes in our goals, or in some goals.
I started what would later become my political journey as a quest to fix the inconsistencies in the Macedonian language's romanization rules. I pulled on that thread not because I chose to, but because of the presence of an inconsistently romanized letter in my own name. By pulling on that thread, I unraveled the tapestry of false culture that was meant to keep me blinkered and took my first step into nationalism — into particularism over universalism. I did not realize then that I was starting on a journey that would transform me into what I am today. We do not really know where we are going or what we are doing, or at least not in any understandable case. And yet we keep going and keep doing, sometimes clinging to the illusion of control, sometimes accepting that we are on a path that is both predetermined and unintelligible to us.
There's an echo of the heroic there, a sort of contempt for danger or knowing the future. I give myself over to the randomness that is to come, putting my trust in God and fate that all shall be as it should be in the end.
*  *  *
Counter-Currents has extended special privileges to those who donate $120 or more per year.
First, donor comments will appear immediately instead of waiting in a moderation queue. (People who abuse this privilege will lose it.)
Second, donors will have immediate access to all Counter-Currents posts. Non-donors will find that one post a day, five posts a week will be behind a "Paywall" and will be available to the general public after 30 days.
Third, Paywall members have the ability to edit their comments. 
Fourth, Paywall members can "commission" a yearly article from Counter-Currents. Just send a question that you'd like to have discussed to

[email protected]

. (Obviously, the topics must be suitable to Counter-Currents and its broader project, as well as the interests and expertise of our writers.)
Fifth, Paywall members will have access to the Counter-Currents Telegram group. 
To get full access to all content behind the paywall, sign up here:
Paywall Gift Subscriptions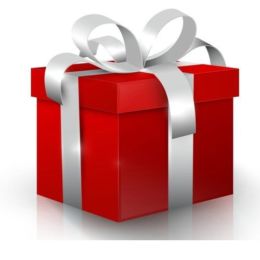 If you are already behind the paywall and want to share the benefits, Counter-Currents also offers paywall gift subscriptions. We need just five things from you:
your payment
the recipient's name
the recipient's email address
your name
your email address
To register, just fill out this form and we will walk you through the payment and registration process. There are a number of different payment options.