Kathryn S.'s Recommended Military History Reading List
Kathryn S.
1,990 words
1. Homer, Iliad. W. C. Bryant, trans. Perth, Aus.: Imperium Press, 2019, 576 pp.: While everyone knows the story, few people today have actually read it. You can bet that almost every great military commander in Western history read it. Composed during the Greek "Dark Ages" and (probably) based on a real event, Iliad is an echo of the even earlier Bronze Age — of war's power at its all-encompassing, glorious, and terrible pinnacle. There are many English translations out there (I would stay away from the prose versions, unless you cannot stand poetry). Alexander Pope's rhyming classic is the beautiful text schoolchildren learned in the eighteenth and nineteenth centuries, but there are more dynamic versions, like the blank verse of Robert Fagles; and more faithful versions, like Richmond Lattimore's line-by-line translation. Imperium Press has also released a version that is a pleasure to read. Its opening Chorus chants to us: "O Goddess! sing the wrath of Peleus' son, Achilles; sing the deadly wrath that brought woes numberless upon the Greeks . . ."
2. Thucydides, Landmark Thucydides: History of the Peloponnesian War. New York: Free Press, 1996, 748 pp.: This is the original military history from which all others have taken their cues. Thucydides was an Athenian commander during this fifth-century BC conflict — until he lost a battle and suffered banishment for it. Instead of sulking, he used his new free time to travel the Mediterranean and coolly document the long war that ended the Greek golden age. On the way, he came to the unsettling truth that a race's greatness and ambition might also be its doom. Famous passages include Pericles' Funeral Oration, an account of the Great Athenian Plague that killed 100,000 people, the Melian Dialogue, and the disastrous Sicilian Expedition. Some wars strengthen and unite peoples, while others cripple them for good. Thucydides chronicled the latter kind. The Landmark edition is the best for its extensive cross-referencing, maps, and annotations. The opening lines (yes, in third person) begin: "Thucydides, an Athenian, wrote the history of the war between the Peloponnesians and the Athenians, beginning at the moment that it broke out, and believing that it would be a great war, and more worthy of relation than any that had preceded it."
3. Veronica Fiorato, Anthea Boylston, & Christopher Knüsel, eds., Blood Red Roses: The Archaeology of a Mass Grave from the Battle of Towton. Oxford: Oxbow Books, 2000, 294 pp.: Legacy Americans of Anglo-Saxon origin almost certainly have ancestors/relations who fought at the 1461 Battle of Towton — the bloodiest afternoon spent on English soil. There are lots of books about the Wars of the Roses, but this one is unique. A team of authors — archaeologists, anthropologists, and forensics experts — have together analyzed a mass grave located near the historical site of Towton. What they have found there is as fascinating as it is disturbing. They present readers with proof of the extreme brutality of medieval warfare. It is impossible not to marvel at the sheer nerve of the men who fought in such battles. The first words in this book are these: "There is at present a malign fashion to forget the past of our nation, or to study it only to regret it and apologise for it, to ourselves and other nations. This is ignorant stupidity." Not for the faint of heart or queasy of stomach.
4. Rob Harper, Fighting the French Revolution: The Great Vendée Rising of 1793. Yorkshire, UK: Pen & Sword Military, 2019, 400 pp.: Historians and political philosophers have justly viewed the French Revolution as an event of cardinal significance. For those who have assumed that the French peasantry welcomed the Republic and its "egalitarian" reforms, this book on the Vendée provides corrective nuance. Its subject is a tough grassroots resistance movement that almost succeeded in its defiance of a nearly genocidal regime. As the Paris Terror peaked, and as the Republican government sought to enforce mass conscription in the countryside, thousands of aristocrats and peasants south of the Loire River Valley joined forces to create for God and Country an anti-Revolutionary army. When a group of Vendean militants asked the 20-year-old Comte Henri La Rochejaquelein to lead them, the nobleman replied, "I will show myself worthy. If I advance, follow me; if I flinch, cut me down; if I fall, avenge me." A little-known struggle outside of France, the Rising was full of heroes and appalling crimes. At least 250,000 Vendean soldiers and civilians died at the hands of a pitiless establishment. An opening sentence of the book reads thusly: "The Paris Commune dominated the brutal politics of 1793, [but] . . . while life and death political struggles were underway in [the capital], the west of France . . . rose up en masse against the same revolution that had supposedly brought liberté, égalité and fraternité to the people."
5. John Elting, Swords around a Throne: Napoleon's Grande Armée. New York: De Capo Press, 1997, 769 pp.: If there was a silver lining to the French Revolution, it was the rise of "enlightened despot," Napoleon Bonaparte. Love him or hate him, we must concede that Napoleon was one of the most interesting individuals to have lived in the last 500 years — at least. No military history list would be complete without including a book about this extraordinary man: a youth from an island backwater, to star artillery officer, to war hero, to general, to First Consul, to continental conqueror, to European Emperor, to exile, to returned savior — and finally, to a prisoner whose life's end mirrored its beginning: one of thwarted ambition on yet another island backwater. There are many excellent books about Napoleon and the era he dominated. Elting's book stands out for its focus on the Grande Armée, the force that Napoleon considered to be an extension of himself. Well-written and peppered throughout with Herbert Knötel's uniform illustrations, Swords tells the story of how the Emperor transformed the French military from an ineffective laughingstock into the most feared army in the world — and then, how he ultimately destroyed it. The first sentence in this study is a quotation: " 'The Grande Armée fought hard, seldom cheered, and always bitched.' "
NB: Here is a clip from the 1970 film Waterloo that interprets Napoleon's last battle and the tragic destruction of his Guard.
Waterloo ~ Imperial Guard Attack and its Doom 1080p
6. Don Troiani & Brian C. Pohanka, Don Troiani's Civil War. Mechanicsburg, Penn.: Stackpole Books, 1995, 191 pp.: The noble genre of war painting has become a lost art, but there is one contemporary artist who holds his own against the eighteenth and nineteenth-century masters of the majestic battlescape. Over the course of his career, Don Troiani has painted scenes from the French and Indian War, the American Revolution, and the War of 1812. His heart, however, belongs to the Civil War. The collection of paintings in this book shows Troiani's ability to create epic scenes — off the page, the reader can almost hear the Rebel Yells, almost feel the burning of his eyes as gritty tears stream down chapped and powder-blackened cheeks — as well as his knack for more intimate character studies. He has researched the minutest details of every uniform he has illustrated, and the text supplementing his work is free of moralizing (there is only one black "soldier" pictured in the volume; it seems that the colored troops have failed to inspire him). This is a celebration of battlefield valor during the four most glorious and tragic years of American history. Some of the highlights include: Last Rounds, The Gray Wall, Lone Star, The High Watermark, Lions at the Round Top, Lee's Texans, and The Last Salute. This part-history/part-art book begins with the dedication: "To the American soldiers, North and South, whose legacy is an inspiration and whose courage shall not go unrecorded . . ."
7. John Keegan, The Face of Battle. New York: Viking Press, 1983, 384 pp.: Keegan's book does several things well. He discusses the importance and historiographical weaknesses of traditional military history. He differentiates between "battle" and "combat," the former being a special type of warfare that combines pageantry and ritual into a theater of death. He then applies his methodology – of bringing battle to life by exploring the sensations and feelings of the soldiers who participated in them – to three case studies: Agincourt, Waterloo, and the Somme. What was it really like to muster together in the killing fields with one's brother-comrades? What were the physical and psychological effects that the experiences of battle had on a soldier? How did he endure the thick "arrow-clouds" at Agincourt, the fiery comets of canister at Waterloo, and the "steel rain" of the Somme? Since its publication in 1976, military historians have almost unanimously adopted Battle's approach. Among Keegan's first statements is: "the sensations and emotions with which the participants [grappled], though relating to a situation which [may lie] in [the] distant" past, they remain "real enough" today, for these reactions have always been "a very powerful, if dormant, part of every human being's make-up . . . [Such] feelings, after all, are the product of some of man's deepest fears: fear of wounds, fear of death, fear of putting into danger the lives of those for whose well-being one is responsible."
Honorable mentions go to Edward Daly's Cannae: The Experience of Battle in the Second Punic War; Clark Savage's King of All Things; Henry Lachouque's The Anatomy of Glory: Napoleon and His Guard; and Modris Eksteins' Rites of Spring.
I mean this list to be an ongoing process to which I will add and/or update in the future. Doubtless there are gaps, including the dearth of Eastern European studies, as well as a lack of twentieth-century conflicts (I admit that I find the latter mostly uninteresting). I will leave readers with one of my favorite war stories from an 1861 field near Manassas Junction, Virginia:
Colonel Francis Bartow and his Georgia infantry had waited impatiently for a pitched battle all spring and summer long. Finally, at First Manassas, they got their wish.
In the thick of the fighting, Bartow received an urgent request for aid from the exposed Confederate right flank that now directly faced swarms of Union soldiers. Stubborn Federals had occupied "the house, fences, and outbuildings of the Edgar Matthews farm." Although the colonel's men were green, they were fierce, and Bartow obeyed the summons. The next quarter of an hour proved to be some of the "most difficult fighting the 8th Georgia endured during the war." Round shot bounced a bloody swathe through its ranks. As Union troops hemmed them in from the front, right, and rear, a lieutenant went down with a leg wound, and Bartow's horse was shot out from under him. The beleaguered Georgians fell back to Henry Hill.
Bartow realized that further "action was required, and upon seeing General [Gustave T.] Beauregard riding toward him, he asked, 'What shall be done? Tell me, and if human effort can avail, I will do it!'" To this, Beauregard pointed toward a position occupied by murderous Northern artillery. "That battery should be silenced," he said. With that, Bartow seized the regimental colors and led his men into the melée.
As he reached a fence line that separated the combatants, a bullet shattered his foot and knocked him to the ground. Staggering, he waved his sword and encouraged his men onward" — only to be hit once more, this time in the chest.[1] At that point, something extraordinary happened. In a scene both momentary and timeless, Bartow became an example of Western man ennobled by battle; of a warrior becoming strongest at his weakest.
Knowing his wound was fatal, the Colonel spent what breath he had left by shouting to his men a final, hoarse encouragement: "They have killed me, but never give up the field!" His men charged past the posts, captured the battery, and thus fulfilled the promise of their commander. I hope he heard the cheers of his Georgians over the "silence" of enemy guns before he heard nothing but the profound silence of eternity. Virtute et Valore.
*  *  *
Counter-Currents has extended special privileges to those who donate $120 or more per year.
First, donor comments will appear immediately instead of waiting in a moderation queue. (People who abuse this privilege will lose it.)
Second, donors will have immediate access to all Counter-Currents posts. Non-donors will find that one post a day, five posts a week will be behind a "Paywall" and will be available to the general public after 30 days.
Third, Paywall members have the ability to edit their comments. 
Fourth, Paywall members can "commission" a yearly article from Counter-Currents. Just send a question that you'd like to have discussed to

[email protected]

. (Obviously, the topics must be suitable to Counter-Currents and its broader project, as well as the interests and expertise of our writers.)
Fifth, Paywall members will have access to the Counter-Currents Telegram group. 
To get full access to all content behind the paywall, sign up here:
Paywall Gift Subscriptions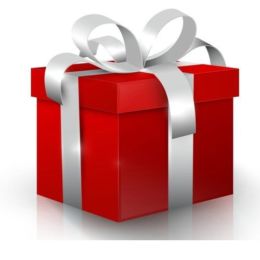 If you are already behind the paywall and want to share the benefits, Counter-Currents also offers paywall gift subscriptions. We need just five things from you:
your payment
the recipient's name
the recipient's email address
your name
your email address
To register, just fill out this form and we will walk you through the payment and registration process. There are a number of different payment options.
Note 
[1] Quotations from Don Troiani, Earl J. Coates, & Michael J. McAfee, Don Troiani's Civil War Soldiers (Lanham, Md.: Stackpole Books, 2017), 65-6.
Enjoyed this article?
Be the first to leave a tip in the jar!