Ask Not What They're Doing to Trump — Ask What Trump Did For You
Jim Goad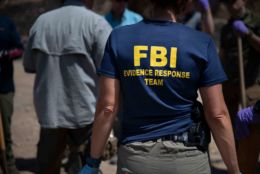 1,547 words
When news broke that Donald Trump's Mar-a-Lago estate had been raided by the FBI on August 8, people on one side of the Left/Right social construct were jubilant. People on the other side were outraged.
I didn't feel much of anything. I care roughly as much about Donald Trump's well-being as he cared about mine.
Many self-identified Right-wingers scooped up their talking points from a statement Trump released on his Truth Social platform:
These are dark times for our Nation, as my beautiful home, Mar-A-Lago in Palm Beach, Florida, is currently under siege, raided, and occupied by a large group of FBI agents. Nothing like this has ever happened to a President of the United States before. . . . It is prosecutorial misconduct, the weaponization of the Justice System, and an attack by Radical Left Democrats who desperately don't want me to run for President in 2024, especially based on recent polls, and who will likewise do anything to stop Republicans and Conservatives in the upcoming Midterm Elections. Such an assault could only take place in broken, Third-World Countries. . . . The political persecution of President Donald J. Trump has been going on for years. . . . Hillary Clinton was allowed to delete and acid wash 33,000 E-mails AFTER they were subpoenaed by Congress. Absolutely nothing has happened to hold her accountable.
Although the details are still fuzzy regarding what exactly the feds found after tearing through Trump's home for hours, the raid was ostensibly done on the pretense that he had illegally kept classified documents for himself and had possibly altered or destroyed some of them. Some outlets gleefully pointed out that Trump, as a result of Hillary Clinton remaining unscathed after her e-mail scandal, had signed a law in 2018 making it a felony to remove and keep classified documents.
Many of those who've blamed Trump for all of society's problems and all of their countless personal failings since the moment he declared his candidacy seven years ago were fairly orgasmic at the idea that their bête orange would finally be punished for causing them so much self-inflicted emotional distress over the years.
Many of those who've doggedly clung onto the idea that Trump actually ever cared about them or accomplished anything tangible for them during his presidency were screaming about America suddenly becoming a banana republic. The Rubicon had finally been crossed, and they vowed that if Trump didn't win the 2024 presidential election, there would be a civil war that would finally rout the Dems and degenerates and reestablish the traditionalist monarchy they'd so long salivated over and which, ironically, would treat them exactly like the disposable peasants the current regime is treating them like, if not far worse. But they were certain that this injustice would finally be the breaking point and would cure all the mental and physical flabbiness that previously prevented them from rising up and overthrowing their oppressors.
The defund-the-police types were suddenly in favor of law and order, and the law-and-order types were now crying about defunding or outright abolishing the FBI.
The never-say-die Trumpers remain apopleptic at the fact that the same government that looked the other way during the BLM/antifa riots is the same government that is overreacting to January 6. Why, it's almost as if they thought that governmental regimes were ever about fairness.
The accelerationists were overjoyed that the apocalyptic video game they'd craved for years would finally become reality, although I doubt that many accelerationists could handle five minutes of a genuine societal collapse.
Only a liar or a mental defective would deny that the Deep State aggressively sought to destroy Trump — and, by extension, anyone who dared support him — since the moment he glided down the Trump Tower escalator and declared his candidacy on June 16, 2015. The high-finance globalists are obviously still seeking to crush him — not only with the raid, but with the ongoing January 6 investigations and a New York State probe into his business dealings. And since the new so-called inflation reduction act allows for 87,000 new armed IRS agents, it's not remotely paranoid to suspect that the social unpersoning and financial harassment of "deplorables" will likely intensify.
What I don't understand is why anyone thinks that defending Trump or getting him reelected will magically reverse the country's inexorable death spiral, especially when nothing got better during his presidency.
"Oh, but he pissed off the libs," they'll say in his defense, as if a President's main role is to be a 4chan shitposter.
Yes, he spoke to a group of Americans who'd felt justly mocked and ignored by the government and press. But he never once addressed them as white people, and I've been persistently asking those who still support him what he actually did for them besides making them feel temporarily noticed by a politician.
What did he actually do to make your life better?
It's one of those questions I keep asking that never gets a real answer.
He promised to get rid of the national debt in eight years. Instead, under his watch, more debt was added per year than under any President in history. You don't think that massive debt increase has something to do with inflation in 2022? It's definitely not Putin's fault, and Biden isn't making things better, but if you don't think that saddling taxpayers with an additional $7.8 trillion in debt has something to do with rising food and rent costs, you don't understand much about economics.
The wall he promised to build was not built, and Mexico didn't pay for it.
He did nothing to stop the Summer of Floyd. At the end of it, he gifted black America with the Platinum Plan. And who was going to be saddled with the Platinum Plan's $500-billion price tag? Likely his loyal, hard-working supporters.
I voted for him in 2016 because I wanted economic nationalism, a moratorium on all immigration, and the end to woke intolerance. I didn't get any of those things. The censorship and harassment of those who don't get on their knees and fellate wokeness became far more severe than it was under Obama.
What was the Right's response to the Trump era? Things such as Christian nationalism. They decided that to beat the Left, they had to get every bit as morally hysterical as the Left. They forgot about immigration and demographics and the national debt in exchange for shitting themselves over tattooed women and Drag Queen Story Hour.
Those who, even for a minute, thought Trump was a sincere Christian never read the Bible passage about it being easier for a camel to pass through the eye of a needle than for a rich man to enter the kingdom of heaven. They also skipped over all the verses about pridefulness.
The same online armchair psychological diagnosticians who overuse the word "narcissist" to smear anyone they dislike never use that word to describe Trump. People hate to admit they'd been fooled, and maybe it hurts too much to admit that if his critics were right about one thing, it's that Trump only cares about himself. In the end, he was just another self-absorbed rich boy who was incapable of understanding what most of us peons are going through.
This became most evident when he failed to pardon anyone who got arrested as a result of January 6.
Those who believe, against all demographic, technological, cultural, and economic evidence, that it's possible to return to the 1950s, insist that if Trump wins the 2024 election, he'll finally get things right. "His first term wasn't real Trumpism," say the same people who realize the idiocy of those who say, "Oh, but the Soviet Union wasn't real Communism."
It is like watching someone who keeps going back to the same manipulative lover.
I'm not saying DeSantis or anyone else would be better. I'm saying that the American system, at least at this point, is rigged so that it really doesn't matter who's President. I'm not sure it ever mattered, but it clearly doesn't now.
I could be wrong, but every passing day — and I've seen more passing days than most — convinces me that a President has almost no power to change things.
Things were better under Obama than they were under Trump, and things were better under Trump than they are under Biden. But none of it is related to who was President. It's the systematic decline of a nation, and it's all been unspooling independently of who's the President. The historical processes that unfolded during Trump's presidency are the same ones that are happening under Biden.
Most people seem to be under the delusion that it makes a tremendous difference who's President and that a President is actually anything more than a PR guy. They still think that if we vote harder, we can climb our way out of this bottomless pit.
I realize that Trump made a lot of people feel good. He gave them hope. But it's increasingly clear that people only seem to care about having someone sing them a lullaby as they're softly being euthanized.
And so, my fellow Americans: Ask not what they're doing to Trump; ask what Trump has done for you.
If you can't come up with anything tangible, then focus on your own well-being and that of those around you. It may be the only thing over which you actually have control.
*  *  *
Counter-Currents has extended special privileges to those who donate $120 or more per year.
First, donor comments will appear immediately instead of waiting in a moderation queue. (People who abuse this privilege will lose it.)
Second, donors will have immediate access to all Counter-Currents posts. Non-donors will find that one post a day, five posts a week will be behind a "Paywall" and will be available to the general public after 30 days.
Third, Paywall members have the ability to edit their comments. 
Fourth, Paywall members can "commission" a yearly article from Counter-Currents. Just send a question that you'd like to have discussed to

[email protected]

. (Obviously, the topics must be suitable to Counter-Currents and its broader project, as well as the interests and expertise of our writers.)
Fifth, Paywall members will have access to the Counter-Currents Telegram group. 
To get full access to all content behind the paywall, sign up here:
Paywall Gift Subscriptions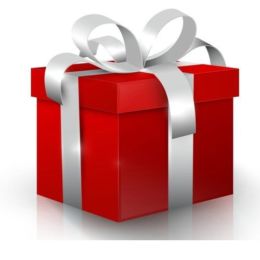 If you are already behind the paywall and want to share the benefits, Counter-Currents also offers paywall gift subscriptions. We need just five things from you:
your payment
the recipient's name
the recipient's email address
your name
your email address
To register, just fill out this form and we will walk you through the payment and registration process. There are a number of different payment options.
Enjoyed this article?
Be the first to leave a tip in the jar!