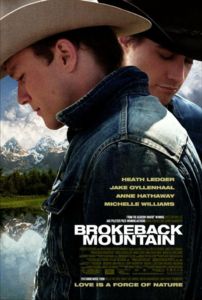 2,188 words
It's Gay Pride Month, and I'm casting about for ways to celebrate this awesome event. Even as early as three years ago, I observed shampoo and mouthwash coming out of the closet at Target stores. Yes, really! And now that Burger King Whoppers are turning fruity, that really got my attention. Fast food without sociopolitical messages is way too twentieth century, after all; it's the Current Year! Fine, I'll get with the times already! What better way to commemorate the joys of same-sex attraction than with a movie review?
What shall it be — Desert Hearts, with the scrumptious Patricia Charbonneau and Helen Shaver in a smoking-hot Sapphic smashup? Be still my beating heart! Or maybe I can review Claire of the Moon, another steamy blonde/brunette pairing with the lovely Trisha Todd and Karen Trumbo building up to a breathtaking seduction? Don't even get me started on Blue Is the Warmest Colour; I might say something terribly unwise. Since I specialize in the hardship missions around here, I guess I'll have to forego these splendid classics of pearl-diver cinema.
It's one of those odd facts that movies with girl-kissing tend to be a lot more popular than those with boy-kissing. Surely this irritates some of the Hollywood types who know the difference between teal and aqua, but life just ain't fair. Still, it doesn't stop them from trying to make la sodomia popular with the public. This, of course, brings us to Brokeback Mountain.
Released in 2005 with considerable hype and commentary, the premise remains common knowledge even to those who never saw the film. (It's a part of the same sort of pop culture lore by which people who never watched a Star Wars movie nonetheless are well aware of who Luke Skywalker's father is.) Everybody knows the basics about Brokeback Mountain: two 175ers, one tent, and a thousand sheep breathing a tremendous sigh of relief. Actually, there's a bit more going on behind the scenes.
The plot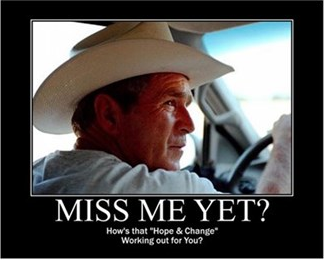 In 1963, Ennis Del Mar hitchhikes to apply for a job to tend sheep. (Is it just me, or was Heath Ledger selected for his slight resemblance to a youthful version of Bush the Younger, who was in office at the time?) Jack Twist — another applicant — drives up and gives him a big double-take. Somebody's been to film school! He even checks out Ennis in his truck's mirror. It's the dreaded "male gaze" that the feminists get mighty frosty about, except that this time it's the same-sex version. As things develop later, it turns out that Ennis is heteroflexible and Jack is homoflexible, though there's been some debate about all that.
Then the two of them are up on the mountain, getting to know each other while surviving the rigors of the great outdoors day by day. If you get the idea that there seems to be a bromance in development as they shoot the breeze and pass around the hooch, you'd be right. The weather gets very cold, so Jack invites his compadre into the tent. (No ulterior motives there, nope, nuh-uh, no way.) It turns out that Ennis is pretty lonely, too. It probably helps that they were both a bit soused. At first surprised by the snuggling sesh, it turns out that he's DTF. The original story the movie is based on puts it a bit more bluntly:
Ennis ran full-throttle on all roads whether fence mending or money spending, and he wanted none of it when Jack seized his left hand and brought it to his cock. Ennis jerked his hand away as though he'd touched fire, got to his knees, unbuckled his belt, shoved his pants down, hauled Jack onto all fours and, with the help of the clear slick and a little spit, entered him, nothing he'd done before but no instruction manual needed. They went at it in silence except for a few sharp intakes of breath and Jack's choked "gun's goin off," then out, down, and asleep.
"Clear slick" — dare I ask? Probably not . . . Actually, compared to the original text version, I prefer the movie's shadowy grunting in the tent with Jack getting all wide-eyed.
There's some morning-after awkwardness. Moreover, one of the sheep was lost to a coyote while they were unguarded, contrary to their explicit instructions that one of them must sleep among the flock. That seems a bit symbolic; perhaps it's foreshadowing that things won't turn out happily ever after. (Maybe somebody's been to film school, huh?) Still, they talk it out a bit, Ennis proposing a temporary arrangement. That night is the inevitable scene where the confirmed 175ers suck face. If I'm going to watch same-sex snogging, I'd greatly prefer Denise Richards and Neve Campbell heating up a pool to the boiling point. Again, that's not happening because this review is a hardship mission.
The season begins to turn, so presumably a lot more buggery under the stars occurs throughout. One day, the boss spots them frolicking shirtless and, watching things unfold in the binoculars, figures out that they've been up to some extracurricular activities. Soon they're ordered to return and dismissed early from the job, with the gruff boss — this seems to be his only emotional gear — telling them that they're lousy workers. Jack tries to return next year only to be scolded for buggery on the job. "You boys sure found a way to make the time pass up there. Twist, you guys wasn't getting paid to leave the dogs babysitting the sheep while you stem the rose." Now that is some obscure terminology, certainly a new one on me, perhaps even more obscure than "per nefandum vas," as Aleister Crowley put it.
After their farewell, Ennis gets married to his girlfriend Alma as he'd planned. Since he's a switch hitter, he could make this work. The straight lifestyle sucks, however, which I'll highlight later. Ennis has a cute wife, but when she takes initiative in the bedroom and things get hot and heavy, he flips her over face-down and her expression is a shocked wince. Perhaps he's thinking of someone else! That doesn't follow by inevitable logic, but on the other hand, obviously the scene was put in the movie for a reason.
The very next scene is of Jack bursting out of a gate on a bull. (Yeah, somebody's been to film school all right.) He's been working in the rodeo circuit. His social life isn't doing too well, however. He approaches a guy in a bar who was one of the rodeo clowns, but strikes out awkwardly. Presumably a honky-tonk full of rednecks is a pretty bad place for a false gaydar ping. Surely this was more so during the mid-1960s when even Leftists generally agreed that homosexuality is degenerate. Still, that rejection was small potatoes compared to politely-executed heterosexual approaches that occasionally go nuclear over nothing these days. Sometimes 175ers aren't entirely impossible to understand.
Then Jack takes a walk on the ordinary side, encouraged by the forward and very cute Lureen. (They were so friendly back in the 1960s!) It turns out that he's AC/DC enough to make this work. They have a son. Of course, that's not the end of the story. He sends a postcard to his old boyfriend, proposing to meet up.
The appointed time arrives. The moment they reunite, they're back to sucking face again. All told, that was pretty reckless to do in public, since any of their neighbors could've seen them and put it on the rumor mill. It turns out that Alma is watching, and she gets a deer-in-the-headlights look. Then Ennis the Penis and Jack Off hook up in a motel, and soon after head out for a "fishing trip." Then they're off to enjoy each other in the awesome splendor of nature, just like Adam and Steve in the Garden of Eden. Alma is quite upset, of course, since she knows what's really on the agenda. Although the audience obviously is meant to sympathize with Ennis and Jack, their wives are clearly wronged parties. They didn't know about the past liaison, much less had they worked out any kind of "what happens on Brokeback stays on Brokeback" agreement with them. Still, it would hardly be different if their husbands couldn't control themselves around old girlfriends.
The plot does have lots of other twists and turns and "fishing trips," but them's the basics. Eventually Alma gets a divorce; all this was a lot more than she'd signed up for. Why don't the two dudes just shack up together? Jack does propose getting a ranch, but Ennis fears that they'll be discovered and killed. Really, the answer was there all along, nearly 700 miles to the southwest: San Francisco.
Jack dies toward the end, and Lureen tells Ennis that it was an exploding tire causing him to drown in his blood. If so, this would be the oddest death by nosebleed since Attila the Hun's wedding night. Ennis imagines that he was actually murdered, but the movie doesn't clarify this point, leaving it hanging like a dark cloud.
Behind the scenes
There is something to be said for the movie's camera work. The screenplay gets a lot of praise, though I might quibble with that, since I could write a better seduction plotline if I felt like it. Deep down, Brokeback Mountain is roughly the 175er version of the Tristan and Isolde story, but set in the Rockies and with an apparently endless whiskey bottle taking the place of the magic love potion. (I have to wonder, if not for the gay angle, would it have been showered with buckets of praise by the film critics? I leave that as an exercise for the reader to ponder.) It ends tragically, of course, in order to pull at the audience's heartstrings. It would hardly serve the film's political purposes if the pair moved to the Castro district and lived happily ever after, now would it?
All told, obviously the social message is to advocate for the acceptance of alternative lifestyles. There is a plausible point to be made. It's not such an extraordinary request to ask for tolerance of personal idiosyncrasies, or at least to agree to disagree about matters of morality without coming to blows. Moreover, it's not like the GLBT activists were about to move the goalposts massively, start telling society "my way or the highway," demand changes to institutions going back to prehistory, force themselves on the Boy Scouts, send drag queens to libraries to groom kids, or very aggressively push for sex changes for children, right?
The message is that Ennis and Jack were denied the chance to do their own thing and pressured into heteronormative roles, unfairly constraining their liberty and leading to tragedy. The movie inadvertently subverts its own message, though. The attempt at married life wasn't entirely a bust, even though they failed by cheating on their wives. If these were real people, Jack's life would have continued to go on. His genes were immortalized in the next generation, as well as the part of his personality, wisdom, and knowledge imparted by raising his son. This is because Jack didn't only cast his seed onto stony soil, to borrow an obscure ancient Greek term. In the end, Ennis looks miserable and broken down. However, he has two daughters, and one is getting married, which might well mean grandchildren. He needn't fear facing old age alone.
That's not all there is to be said about messages in Brokeback Mountain. One of the remarkable features of the film is the stunning scenery with the Rocky Mountains in all their glory. This is some serious landscape porn. Actually, it's the best feature of the movie. When do we see this wonderful beauty? Of course, that's only when Jack and Ennis are together. Message: This is beautiful and natural.
Now how are things portrayed when they're with their straight families? The scenes are often noisy, chaotic, and angry, or at least tense. Ennis and Alma first live out in the boonies, but without the breathtaking mountains and forests. The first scene is quite telling. It's rather cramped and ugly, untidy and with peeling paint, hardly more pleasing than a low-rent efficiency apartment in a sketchy neighborhood. If that weren't enough, the babies scream constantly. Their next place is fairly dreary, too. Later scenes don't have the screaming babies, but they have angry women instead. Throughout, filming much of the action through doorways makes the rooms seem smaller and more cramped than they actually are. Both the guys drink heavily to cope. Message: This is dreadful, stifling, and dysfunctional.
The mise-en-scène — the film school term for artistic style — speaks volumes. That's quite a contrast, now isn't it? The gay relationship unfolds amidst the splendid beauty of nature, but the straight relationships look plain awful and end in disaster. This is a sneaky psychological trick called associative conditioning, which is exactly what it says on the tin. I'll hand it to the Hollyweird culture distorters here; this time it was pretty subtle. Did I mention that somebody's been to film school?
*  *  *
Counter-Currents has extended special privileges to those who donate $120 or more per year.
First, donor comments will appear immediately instead of waiting in a moderation queue. (People who abuse this privilege will lose it.)
Second, donors will have immediate access to all Counter-Currents posts. Non-donors will find that one post a day, five posts a week will be behind a "paywall" and will be available to the general public after 30 days.
To get full access to all content behind the paywall, sign up here:
Paywall Gift Subscriptions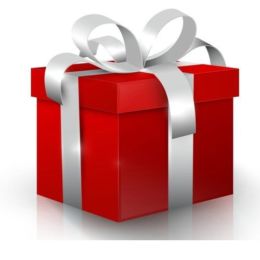 If you are already behind the paywall and want to share the benefits, Counter-Currents also offers paywall gift subscriptions. We need just five things from you:
your payment
the recipient's name
the recipient's email address
your name
your email address
To register, just fill out this form and we will walk you through the payment and registration process. There are a number of different payment options.