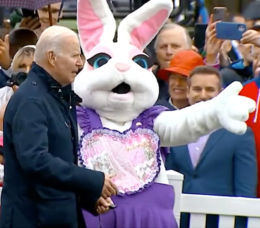 960 words
Author's Note: In a recent livestream, Edith asked me "Who is really in charge in the Biden Administration?" Hyacinth Bouquet transcribed my answer, and I cleaned it up and expanded it a bit. I want to thank Edith for her question and Hyacinth for her transcription.
This is a serious question, to which I will first give an unserious answer, then a serious one.
I've been wondering about this question for quite a while. But now we have an answer. Now we know that the Easter Bunny is actually in charge of the Biden Administration. Biden was at an Easter-related event at the White House. He's senile and wandered off. He started talking to the press, saying things about Afghanistan and Pakistan. Biden can't even read a teleprompter anymore, much less speak off the cuff, so he must be constantly "handled."
After a few minutes, a handler disguised as the Easter Bunny – or maybe it really was the Easter Bunny, for all I know – intervened. The Easter Bunny got Biden's attention. Because Biden will immediately forget what he's doing if you distract him, right? Then the Easter Bunny led the vacant and doddering leader of the free world away so he wouldn't say anything unauthorized to the press.
I was wondering who would be in charge of the Biden administration back before he was elected. Even then, the man was manifestly senile and thus incompetent. Thus it was utterly reckless of the Democrats to put him in the White House. But all they were thinking about was getting rid of the fascist Trump. Biden has only declined since he's gotten into office. He's less competent now. He will be less competent tomorrow, and the day after, and the day after.
It's a farce. Until, perhaps, it turns into a tragedy. Because Biden could incontinently get us into a nuclear war with Russia or China. It's dangerous to have a person who can't take responsibility in the position of ultimate responsibility.
What does that mean about our government? It means that our elected leader really isn't our leader. Instead, the country is run by unelected people who arrived in the White House in Biden's baggage. These people aren't elected. We don't necessarily even know all their names. So how can they be held accountable by the people?
Edith's question is based on the Schmittian axiom that in every system, there must be somebody ultimately in charge, especially in a crisis. This person is the sovereign, the supreme executive. We think that no system, no serious country – and America must be a serious country, right? – has nobody in charge, nobody responsible, nobody minding the store, no adults in the room. Surely there has to be some adult. There's got to be somebody at whom the buck stops.
But that might be an optimistic assumption. That might be giving them entirely too much credit. There might not be any adults here. We might not have anybody really in charge.
We might have a country that is simply ruled by the ever-shifting consensus of the liberal hive-mind, a highly neurotic hive-mind that can be spun around from one moral enthusiasm, from one hysteria to another. Unfortunately, like senile old men, mobs lack responsibility, foresight, and self-control. There's nobody thinking ahead. Nobody concerned about ultimate consequences. Nobody able to tap on the brakes before the country hits a wall or goes over a cliff.
So the country is just drifting from one crisis to another with nobody in charge. This is how empires end. This is how societies collapse. The fish rots from the head down, as the Italian saying says. There is literally no brain in charge in the Oval Office. That's a terrifying possibility, but also a hopeful one. Because when a system like that is tested, it crumbles.
There are, of course, many people circling around Biden. They all have their agendas. But all these people are just in it for what they can get. None of these people have any real skin in the game in the sense that if there is a crisis, they're willing to die to preserve the system. None of them is really accountable. They're just opportunists. They are getting what they can, while they can.
The best analogy I can think of is the last Emperor of China, Puyi, who became Emperor when he was two years old. China was an absolute monarchy. The Emperor was thus ultimately responsible for everything in China. But the Emperor was not an adult. He was not responsible for his own life, much less an entire empire. Actually, the last three Emperors of China came to power as children. Thus ultimate executive responsibility was placed in the hands of people who were not fit to exercise it.
So who was running the country? The farce of the child Emperors empowered opportunistic courtiers to pursue their own private interests while going through the motions of serving the public good. They had a thousand little grifts going. They were emptying out the treasury. They were giving one another honors. They were using state power to settle personal grudges. But the person who was ultimately responsible for preserving the Empire in a crisis was incapable of handling the job. Thus it was a hollow and brittle system that was eventually overthrown in a revolution.
When the monarchy was abolished, Puyi's courtiers didn't even bother telling him that he was no longer Emperor. He wouldn't have understood anyway. Someday, the drooling husk of Joe Biden will no longer be President either. But why bother telling him? By the time it is all over, he won't be able to understand anyway.
The Biden administration is a farce, which was crystallized beautifully by the Easter Bunny incident.
*  *  *
Counter-Currents has extended special privileges to those who donate $120 or more per year.
First, donor comments will appear immediately instead of waiting in a moderation queue. (People who abuse this privilege will lose it.)
Second, donors will have immediate access to all Counter-Currents posts. Non-donors will find that one post a day, five posts a week will be behind a "paywall" and will be available to the general public after 30 days.
To get full access to all content behind the paywall, sign up here:
Paywall Gift Subscriptions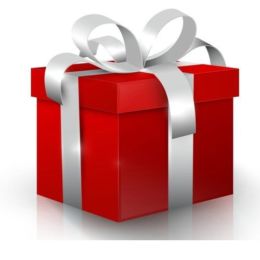 If you are already behind the paywall and want to share the benefits, Counter-Currents also offers paywall gift subscriptions. We need just five things from you:
your payment
the recipient's name
the recipient's email address
your name
your email address
To register, just fill out this form and we will walk you through the payment and registration process. There are a number of different payment options.