2,202 words
I spent enough time living around the corner from Philadelphia's Italian Market to know when something smells fishy.
Black History Month is here again. But for America's younger generation of the ascendant, it would seem that an invisible hand of supposed Caucasian persuasion has spent the early weeks of this oh-so-sacred race-themed month cracking the whip of persecution once again.
Let me explain.
On January 31 — on the eve of 28 days of being reminded non-stop what terrible people we as whites are — half a dozen historically black colleges and universities (HBCUs) received bomb threats. They were forced to shut the campuses down and bring in SWAT and the ATF. In addition to claims that there were bombs placed on the campuses, it was also claimed that a lone gunman would open fire on the grounds of one of these diploma mills. The schools threatened include Bowie State University (Maryland), Delaware State University, Southern University (Louisiana), Albany State University (Georgia), Bethune-Cookman University (Florida), and Howard University (Washington, DC).
On February 1, the threats picked up steam. Over a dozen other historically blacked campuses were attacked by mean words over a phone line: Alcorn State University (Mississippi), Jackson State University (Mississippi), Rust College (Mississippi), Tougaloo College (Mississippi), Kentucky State University, Morgan State University (Maryland), Edward Waters University (Florida), Fort Valley State University (Georgia), Mississippi Valley State, Spelman College (Georgia), Coppin State University (Maryland), Howard University (again), Xavier University of Louisiana, and the University of the District of Columbia. Once again the police hunted for suspicious packages while students cleared the campuses and holed up in their dormitories. As usual, however, nothing was found.
These threats were not necessarily new. On January 5, a total of seven HBCUs had been the target of bomb threats. These were Prairie View A&M University (Texas), University of Arkansas, Howard University, Florida Memorial University, Norfolk State University (Virginia), North Carolina Central University, and Xavier University (Louisiana). No arrests were made.
The FBI was surprisingly restrained concerning these incidents, only claiming to be aware that the threats had been made. By the second day, most universities were declining to comment when contacted by news agencies. The Bureau said that they were aware and are investigating six people of interest — all juveniles. No further information was given.
This means they don't have to release the names if they claim that any arrests are made. Minors are protected from that. The only thing we've heard from America's secret police is that it could be some half-dozen highly technologically sophisticated teenagers. One school evidently wasn't hushed up by the feds and reported that whoever had called a bomb threat in to them had claimed to be affiliated with the Atomwaffen Division — which is defunct. Yet National Geographic put out a scaremongering documentary about them on January 5 — the same day as the first wave of bomb threats to HBCUs.
One week later, on Tuesday, February 8, Spelman College received its third bomb threat. On that same day, Kamala Harris' husband, (((Doug Emhoff))), was scheduled to speak at a Black History Month event at Dunbar High School in Washington, DC. Within five minutes of his arrival, a bomb threat was made and the Secret Service whisked Kamala's man-bitch away to an undisclosed location. This is where it appears that the trend grew legs and began running away with itself. By the end of the following day, eight high schools in the DC area had received bomb threats, many of which were black-dominated charter schools. Dunbar High School itself was the first public high school for blacks in America.
In relation to the eight DC high schools, one 16-year-old student has been taken into custody by the local police. For their part, no arrests have been made in the case of now more than 30 HBCU bomb threats. No arrests have been made in the case of the Dunbar High School bomb threat, either. Easily accessible encrypted communications are being blamed. This slows down any investigation due to the fact that even if they trace the call to a specific number, there's still no proof that whoever owns it number actually made the threat.
There are several scenarios here that might be taking place:
This entire thing is one massive gayop, and once again the feds entrapped a handful of mentally unstable teens and somehow motivated them to make these calls. Though if this is the case, then why have there been no arrests for the bomb threats made to the HBCUs?
It's totally real. Atomwaffen is active — despite being disbanded and denounced by James Mason last November — and they're now engaging in an actual campaign of psychological terror in order to announce that they are back and here to stay.
A handful of teenagers thought out a well-planned campaign of harassment and chose Atomwaffen to pin it on as a means of obfuscation. This was possibly in anticipation that copycats would keep it going, or due to their having sleeper cells that would continue making the bomb threats after the initial callers were discovered by federal authorities (or both) — in either case, diverting the alphabet soup agencies' attention away from the actual perpetrators.
Radical blacks organized this campaign out of revenge. Their motive might be the fact that many black Americans believed that Sleepy Joe's Build Back Better Bill initially had the goal of giving $45 billion directly to HBCUs. This was false, but NBC and The Root misreported on it, causing widespread panic and distrust among blacks seeking gibs. In reality, although that number was initially proposed, the funding wasn't exclusively for HBCUs but was actually intended for Minority Serving Institutions (MSIs), which include but are not limited to Hispanic and Indigenous institutions. Many outlets were excited to report the initial number of $45 billion, and as a result, applications flooded HBCUs across America and their attendance swelled. Half a year later, it was revealed that the HBCUs were only being allotted $2 billion as well as having $1.6 billion in debt forgiven. Black Twitter was aflame. The federal government has been keeping black colleges afloat for years, and without our tax dollars being wasted on them, they wouldn't even exist. They know this. HBCUs also do not qualify as MSIs, since they take whites, Hispanics, and Asians as well. Could blacks around the country be trying to hate-hoax their way back into the federal government's sympathies? It's not unbelievable given the tremendous amount of hate crime hoaxes we've seen in recent years.
With the arrest of one unnamed teen in Washington, DC for February 9's string of bomb threats, it's easy to believe that, at the very least, the original perpetrators are being obscured by copycats. No one has connected that 16-year-old boy to the bomb threat at Dunbar the day before, or to any of the threats received by the HBCUs.
I almost feel for that kid. We all have dissatisfaction with the educational system and the federal government, but too often some naïve teenager gets caught up in edgy memes, or sometimes they are bullied at school or they're angry about mistreatment at home, and this makes them want to strike back against society, often in a theatrical manner, given that they have nothing but video games and movies to base their ideas of violence on. It never works out like that, though. The only thing a young person has to look forward to when he is caught perpetrating a criminal act this extreme is an arrest record that will keep him out of the military, university, or any type of employment he might be able to raise a family on for the rest of his life.
As a survivor of the Kids for Cash scandal in Pennsylvania, I can assure you that the juvenile "justice" system is not a path you want to take. It's radically unfair. I was locked up for things I never did, things I'd never do, and constantly harassed and harangued by judges just for converting to paganism as a teenager. In the 1990s you could be put on juvenile probation for an indeterminate amount of time. The places where they could send you, such as Wellsboro or Abraxas Boot Camp — a literal rape factory named, strangely enough, after a Babylonian demon –, were places that wouldn't pass inspection as adult correctional facilities. They'd mess with your hygiene, your nutrition, and any sense of safety or right to protect yourself. The children are often drugged into stupidity, and I became accustomed to the soulless, zombified stare of so many young white kids shuffling down the halls for their next round of programming. Private youth services make millions doing this. One institution I was held in — and where I was constantly threatened with sexual violence — has since been shut down, and none of the people who worked in those places ever get on social media. They know that it isn't angry kids who might knock on their door one day, but the warriors they became.
I had to escape a facility a few months after turning 17. I was smart and knew how to survive and stay out of trouble until my eighteenth birthday. But you're not going to feel like a badass or a cool revolutionary when you wake up to rust-infused rainwater dripping through the leaky bridge you chose to sleep under, not to mention the predators who might take note of you being a solitary, good-looking kid without a lot of resources.
There are real enemies of our people out there, kids. You don't want to meet them. Ever.
I'm often reminded at these times of the case of a young Texas skinhead, Christopher William Brosky. He was 16 and so were the two friends he was hanging out with on the fateful night when 32-year-old Donald Thomas, a black man, just happened to be sipping beer in the back of a friend's pickup truck. Like many skinheads, Chris loved hardcore music and alcohol. He was passed out drunk in the back seat of his buddy's car when they drove past Thomas. One of the teenagers fired a shotgun at him, killing him instantly. It took two years of Brosky's life just to get to trial. Then an all-white jury found him guilty, sentencing him to ten years of probation. That wasn't enough for a local mob of black agitators who wanted him broken on a wheel, however. After months of protests and haranguing of local officials, Chris was retried under Texas' organized crime and conspiracy statute, because the second trial involved a conspiracy charge rather than murder. The prosecutors didn't know Chris; they went after him a second time only due to his association with the skinhead movement. He was sentenced to 40 years. He served 16 and was then deported to Canada. As Chris told it to a Canadian reporter who had dug into his past, "My biggest crime was choosing some pretty poor friends. At 16 years old, you are not very smart." Those are words to live by.
Let's not forget the recent case of Kyle Rittenhouse, who endured a full-on assault from the media all the way up to President Biden himself. He was labeled a white supremacist and scores of online sleuths scoured his social media history. He had to go into hiding, denounce all forms of racism, and accustom himself to living under constant media scrutiny, and he can no longer leave the house without an armed bodyguard. He has been slandered everywhere and threatened with death for an incident that was easily one of the most justifiable shootings ever caught on video. When young Kyle left the courtroom after being found not guilty, no heroic background music played and no credits rolled. They never do. The university that accepted him demanded that he never show his face there. He still lives under constant guard. He avoided prison, but nothing was gained.
When you are a young person, there is no winning strategy for dealing with the justice system. Everyone will take advantage of you. You will endure the existence of a chattel slave — or worse. If anyone reading this is considering getting involved with a violent gang or a campaign of harassment, DON'T. You will get caught, often by being ratted out by your erstwhile confederates. The consequences aren't worth the lulz.
You have the world at your fingertips, and if you've found your way to Counter-Currents, then you're finally among good company. We need our own warriors, warriors who won't throw it all away for a few headlines or a grim few seconds of violence before having handcuffs slapped on their wrists. We need academics, martial arts instructors, writers, and video editors. We need men and women capable of investigative journalism, and musicians and meme wizards. We need fighters who can go the distance — those who can see the hardships through until that great day when us whites have a place of our own.
*  *  *
Counter-Currents has extended special privileges to those who donate $120 or more per year.
First, donor comments will appear immediately instead of waiting in a moderation queue. (People who abuse this privilege will lose it.)
Second, donors will have immediate access to all Counter-Currents posts. Non-donors will find that one post a day, five posts a week will be behind a "paywall" and will be available to the general public after 30 days.
To get full access to all content behind the paywall, sign up here:
Paywall Gift Subscriptions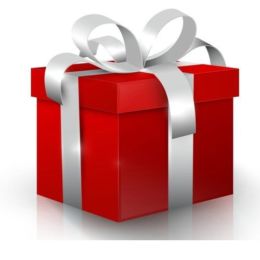 If you are already behind the paywall and want to share the benefits, Counter-Currents also offers paywall gift subscriptions. We need just five things from you:
your payment
the recipient's name
the recipient's email address
your name
your email address
To register, just fill out this form and we will walk you through the payment and registration process. There are a number of different payment options.