C. S. Lewis' The Lion, the Witch & the Wardrobe
Mark Gullick
2,199 words
"The White Witch? Who is she?"
"Why, it is she that has got all Narnia under her thumb. It's she that makes it always winter. Always winter and never Christmas; think of that!"
— C. S. Lewis, The Lion, the Witch and the Wardrobe
Students of the subject are well aware that the tradition of ancient pre-Christian rites and ceremonies lingered on in the East long after they had been banished by the more practical genius of the West.
— Jessie Weston, From Ritual to Romance
December is always a magical month for Western children as it heralds Christmas. At least, it did. Now there are dark forces who, although it is winter, can make sure Christmas never comes. Fake Conservative Prime Minister Johnson in the United Kingdom will give the imperial thumb up or down to "cancelling Christmas" on December 18, a week before the day itself, and there has been a major ideological assault on Yuletide across the West for years.
Of course, Eid, Diwahli, and the ridiculous and wholly spurious "Kwanzaa" will be unaffected because they are celebrations for brown people, not whites. The politicians wouldn't dare. But Christmas is fair game. Even Christmas trees are not safe, and the incinerated Yuletide fir outside the FOX News office is far from the only one to have been torched this festive season. Meanwhile, in London, Muslim fifth-columnist mayor Sadiq Khan has decreed that Christmas trees at subway stations — an attempt to bring a little cheer into an otherwise joyless time — be surrounded by barriers, apparently the ugliest ones they have. Anything to chip away at the tradition of Christmas and, by extension, the social practices and moral framework bequeathed by Christianity. And if Christmas is cancelled, those who suffer most will be those who enjoy it most: children.
This is a lousy time to be a kid. I would rather be 60, as I am, than six. The power-grab taking place behind COVID's covering fire will ruin the course of countless childhoods, and the social skills children cannot be taught but must learn for themselves will produce a generation of awkward and stupid proles. Then there is the ideological spittle they are being flecked with: racism, white privilege, policed language, the disappearance of real academic subjects, transgenderism, black beatitude. The world is being made more unpleasant for young people, particularly if they are white.
What is happening is repugnant because it goes against the grain of natural growth in children and brings them increasingly under the control of the quasi-autistic rulers of the modern global enterprise. The only authority children ought naturally to respect is that of both their parents, followed by that of their teachers. The state should have no say in childhood. Instead, the two-parent family has been targeted by the progressives for half a century and teachers are now neo-Marxist commissars. Natural authority has been commandeered by government. Worse, deviant ideologies will kill aspiration in children.
For example, I have a friend in Virginia, a teacher, whose granddaughter is a phenomenal swimmer. She is around 16 now, and I have seen her plough through the water and beat boys a year older than her. Well, she had better get used to swimming against boys. A University of Pennsylvania swimmer — a biological male — has just smashed the college swimming records. For girls. "She" won her last race by 14 seconds, a time margin more suitable to marathons than swimming heats. If this continues — and the Leftist woke establishment is right behind it — what little girl with honest parents would want to start out on a career as a professional athlete?
Whereas Trump would have snorted and stamped on transgenderism in sports, Biden was set by his programmers to endorse it, because it just brings more of the anarcho-tyrannical chaos and willful destruction of natural norms the Left require. These ruinous freaks require the guiding principle of medieval carnivalesque: the world turned upside-down.
In terms of education, one way the progressive Left are hobbling children is through the literature they are allowed to read. Left-wing cultural diktats are going to rob a lot of small children of a lot of wonderful books, replacing them with the kind of deviant and warped propaganda so sharply highlighted by the parents of Loudoun County, Virginia — deemed "domestic terrorists" for their concerns — who read out loud at school board meetings from some of the sleazy "books" for young adults which have replaced healthy children's literature in the school libraries and which are now as lauded by the Left just as traditional books are despised.
So, then, a world that needs saving, a world under the tyrannical rule of an autocracy, a land where it is winter but never Christmas. Does that not remind us of a children's classic?
C. S. Lewis wrote and released the famous Chronicles of Narnia annually between 1950 and 1956. As a boy, along with his brother Lewis, he would invent and describe strange lands, spending much time alone (as many of today's white children surely will) and, in his own words: "[T]he product of long corridors, empty sunlit rooms, upstair indoor silences, attics explored in solitude . . ."
One such room, and the wardrobe it contained, would become famous in one of the West's most popular children's books, long before gay Santas, children with two daddies, and primers for anti-racist babies were forced down the throats of children too small and unformed to know what propaganda is.
Once again I lay aside my mouse-eared, childhood Puffin paperback copy of The Lion, the Witch and the Wardrobe (the first and best of the Narnia books) and wipe away a tear, thinking about why this slim book has such a pedestal in my affections, almost as high as the four thrones of Cair Paravel. Anything which reconnects one with one's youth is an Ariadne's thread to be prized, but those things that have intrinsic value transcend exercises in nostalgia. I don't listen to T. Rex because it reminds me of 1973.
The story is a simple one. Four children, two boys and two girls, are stuck in their uncle's vast house on a rainy day, and the smallest, Lucy, goes exploring. She finds a room containing only a huge wardrobe, and investigates. As she walks into the wardrobe, it appears to have no back, and Lucy is getting colder. Instead of bumping the back of the wardrobe, she emerges in a snow-covered forest, meets a faun called Mr. Tumnus, and proceeds to tell him of her brothers and sisters. The faun talks strangely of legends in the land, Narnia, which tell of the coming of two sons of Adam and two daughters of Eve . . .
I have owned my copy of The Lion most of my life, and it is now here with me in Central America, still with its sweet cargo both of familiarity and the thrill of the new, as the book itself remains as fixed as one of the dreadful stone statues in the Witch's garden, and yet the world around it changes. I read it every year, at around Christmastime. It is a tiny novella an adult can read in a couple of hours.
In terms of childhood reading among English people of my generation, The Lion is common ground, along with Lewis Carroll's Alice in Wonderland and A. A. Milne's Pooh Bear books. I wonder what the young folk would make of it all today.
If you are liable to be triggered by literature — let's say you're an Eng. Lit. "student" at a UK "uni" –, don't follow little Lucy through the wardrobe, through the fur coats, and out the other side to Narnia. It is not a safe space. Trigger points? Let us count the ways with the fussy efficiency of Narnian resident Mrs. Beaver:
A group of whites arrive in a foreign land and end up ruling it.
Of those whites, the oldest boy is clearly in charge.
The villain of the piece, The White Witch, is a woman.
The provider of order and stability in Narnia is Aslan, a lion being about as patriarchal a symbol as you can get.
The climate warming in the book, which counters the Witch's spell whereby it is winter but never Christmas, is a force for good.
Santa Claus even puts in an appearance — and he doesn't appear to be gay, as he apparently is in Norway — and we all know what we think of this kind of white supremacist icon.
S. Lewis was famously a conservative Christian, the mere phrase being enough to cause embolisms among those who have the gall to claim they are protecting children's education today.
If Lewis touted The Lion to today's publishing houses, cultural panopticons that they are, they would probably call the police. You mean, there are no black fauns at all? Women, you clearly state, are bad and inferior, and men good and superior? The warming of the Earth is something the characters actually want? And you think this passage is acceptable?
The noise was like an English fox-hunt only better because only now and then with the music of the hounds was mixed the roar of the other lion and sometimes the far deeper and more awful roar of Aslan himself. Faster and faster they went as the scent became easier and easier to follow.
Get in the back of the van, Mr. Lewis.
And yet, for the classical conservative, this is particularly the joy of the book. For those of you who have not had the pleasure of reading The Lion, the Witch and the Wardrobe, it is a story which is so enchanting I can't even risk spoilers. Anyone who has read it knows the crunch of snow instead of the expected bare wood under Lucy's feet, feels Edmund's betrayal when he tells Peter and Susan that Lucy made Narnia up, can still see the lamp-post, and Mr. Tumnus the fawn beneath, his breath frosty in the eternal winter air. The original and beautiful black-and-white illustrations by Pauline Baynes are a delight, and help fix the book in the visual memory.
It is a book of redemption and courage, of saviors and satyrs, of boys and girls who go out to play in a way that no other boys and girls had ever played before, of imperial and wise lions, dryads and talking birds. At turns whimsical, charming, evocative, and magical in a true sense Lewis understood, because he understood that paganism was a tributary feeding into the river of Christianity, The Lion has a charm I imagine would horrify today's teaching staff because it runs to a moral framework they have been taught is verboten.
I went to see the film version at the cinema when it came out, in 2005, with my then-girlfriend and her little brother. I was dreading it, but was pleasantly surprised. It helped that the Snow Queen was played by the great beauty and superb actress Tilda Swinton. But the film moved without Hollywood swagger and featured no overt, grandiose, Marvel-style CGI. It followed the book honestly, and Lucy wasn't played by a Somalian. Lucy was, in fact, played by a cute little button of a girl, and I always wondered what happened to her. I daren't look. She is probably, at the time of writing, either the United Nations Ambassador for Women, or a crack whore on the strip. Narnia contains both good and bad magic.
And it is magic that sustains The Lion, which is due to the undeniable fact that Lewis was a well-read enough Christian to know the canvas of paganism on which Christianity was painted. Jessie Weston's remarkable history of the Grail legends, From Ritual to Romance (which puts in a cameo appearance in Coppola's Apocalypse Now as Colonel Kurtz's bed-time reading), gives a pagan context to Lewis' book. Aslan's death and revival, the birth of spring from Winter, Lucy and Susan's dance with Aslan, the hunting of the White Stag — pure alchemical symbolism — and the regeneration of Narnia as the great thaw begins from the Waste Land. This is all pre-Christian, and Weston's book is well worth anyone's time.
If you have young children or know one, give them The Lion as a present — not for a birthday or Christmas, just any old day. Children remember presents more when there is no reason for them.
The Lion, the Witch and the Wardrobe is a wonderful book written with wonderful art. I will leave you with C. S. Lewis' dedication of the book to his God-daughter, Lucy Barfield:
My dear Lucy,
I wrote this story for you, but when I began it I had not realized that girls grow quicker than books. As a result, you may be too old for fairy tales, and by the time it is printed and bound you will be older still. But some day you will be old enough to start reading fairy tales again. You can then take it down from some upper shelf, dust it, and tell me what you think of it. I shall probably be too deaf to hear, and too old to understand, a word you say, but I shall still be,
Your affectionate Godfather,
C. S. Lewis
Never be too old for fairy tales.
*  *  *
Counter-Currents has extended special privileges to those who donate $120 or more per year.
First, donor comments will appear immediately instead of waiting in a moderation queue. (People who abuse this privilege will lose it.)
Second, donors will have immediate access to all Counter-Currents posts. Non-donors will find that one post a day, five posts a week will be behind a "paywall" and will be available to the general public after 30 days.
To get full access to all content behind the paywall, sign up here:
Paywall Gift Subscriptions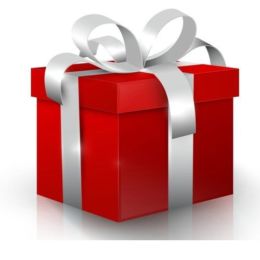 If you are already behind the paywall and want to share the benefits, Counter-Currents also offers paywall gift subscriptions. We need just five things from you:
your payment
the recipient's name
the recipient's email address
your name
your email address
To register, just fill out this form and we will walk you through the payment and registration process. There are a number of different payment options.