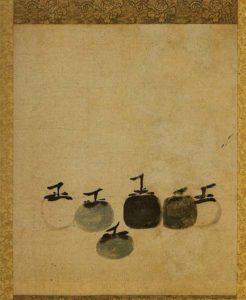 1,489 words
Author's note: Cited passages are taken from the 1988 Stephen Mitchell translation, London, Macmillan.
Tao Te Ching, the "Book of the Way," was ostensibly composed by the pseudonymous Lao Tzu, about whom next to nothing is known, sometime around the time of Confucius (551-479 BC). It's things like this that add even more irresistible mystique to this slender volume, its lucid prose and valuable insights aside. Tao Te Ching reads like a happy accident of the recorded histories of Earth, its ruminations on being not-being coming across almost ironically due to the fact that they exist on paper. In some ways, one could argue that Tao being extant is one of the greatest ironies known to man.
Aside from its ephemeral diction and the general obscurity of its author, Tao is known for the basic description of the ideals of Taoism — that is, living in accordance with Tao, the "way" or "truth" of the universe. Much of the Western conception of Eastern spiritualism and the thinking of East Asians stems from our exposure to the practices of Confucianism and Taoism, with many things from either school often being inaccurately attributed to the other in our collective conscience. In some ways, the appeal of the East when it comes to Western thought can be partially explained by this same alienness and exoticness, but with the important caveat that these works still remain intelligible to us within our own cultural context. The great Ezra Pound was famously inspired by Eastern poetry and art in his own compositions, cutting his teeth on translations of Confucius and other great Chinese writers both before and during his own time as a writer. Reading through the Cantos alongside Tao will inevitably reveal some parallels to the reader.
East Asian writings are so stimulating to the right kinds of Western minds because they often dwell upon the same topics that Westerners dwelled upon, but with a wholly different set of ethics and metaphysical principles underlying their thought processes. It is not necessarily true that Asian philosophers arrive, invariably, at conclusions or questions remarkably similar to those in the Western tradition, but that our readings of these works with the mind of a Westerner allows us to make connections to concepts that we deal with in our own philosophical musings — in some ways, we're comparing notes, and in other ways, we're taking away insights that could only be made possible by our own conceptions of things like honor and being. The Western Taoist and the Eastern Taoist inevitably practice the Way differently, but that may also be the point.
To explain the premises of Taoism now would take days, so I encourage anyone interested in the book or this philosophy to explore it on their own. Rather, I would like to focus on two concepts discussed in Tao that are immediately applicable to the struggles of the West; and more specifically, those fighting to save it.
One of the most important concepts in Tao is that of the awkwardly-rendered and deliberately ambiguous "being not-being," — effortless action, wu wei 無爲 — the act of living in accordance with the Way. Action springs forth from the knowledge that the situation at hand is unknowable, but through observation and instinct, can be made known by one's own hand. One of the more elegant descriptions of this premise comes from zhang 22:
The Master, by residing in the Tao,
sets an example for all beings.
Because he doesn't display himself,
people can see his light.
Because he has nothing to prove
people can trust his words.
Because he doesn't know who he is,
people recognize themselves in him.
Because he has no goal in mind,
everything he does succeeds.
It would be easy to dismiss this as nonsensical babble. But the truth of this particular segment lies in how one determines the meanings of the self and what it means to "know" who one is. In the less abstract sense of things, one could argue that the West is in a permanent state of unknowing of our identity, especially in the modern day and age in which such things are nebulous and often impossible to grasp.
But doesn't the idea of rejecting a concrete definition of one's identity fall directly in opposition to our struggle, the struggle of asserting our collective identities and personhood in the face of those who claim such things do not exist? Not necessarily. One could also make the argument that knowledge of the self in terms intelligible to another human, or in fact, one's own self, because we speak to ourselves in the tongue understood by others, is not actual knowledge of one's identity at all. The idea of not-being or not-knowing in the Tao is the idea of shrugging off the medium through which we parse these concepts — is a description of yourself really useful when the words you need to use to describe such a thing are mired in their own implications and subtexts? We can say that we are white, European, traditionalists, nationalists, or any other number of these things when talking to others. But who are we, really?
The next zhang offers some clues:
Express yourself completely
then keep quiet.
Be like the forces of nature:
when it blows, there is only wind;
when it rains, there is only rain;
when the clouds pass, the sun shines through.
If you open yourself to the Tao,
you are at one with the Tao
and you embody it completely.
If you open yourself to insight,
you are at one with insight
and you can use it completely.
If you open yourself to loss,
you are at one with loss
and you can accept it completely.
Open yourself to the Tao,
then trust your natural responses;
and everything will fall into place.
Far from the pacifism or woo-ish "let the wind blow" weaves of New Agey nonsense, our Lao Tzu seems to be telling us that there is intense value to be found in the visceral — the visceral tempered by the knowledge gleaned as we spring into action. We as fighters for the West are not-are by engaging in action when we see that our struggle demands it. When we march, we think not of ideas. Even when we write of ideas, we think not of ideas; we make them known to us through the swift motion of our understanding making its way forth by ink onto paper. When we decided to make the plunge into these spheres, knowing that it may well cost us our lives or livelihoods, we thought not of what grand ideology or philosophy made such a thing just, practical, or self-serving. We simply did. We obviously consider these things after the fact, but that is the key — rather than dream up rationale for our actions and then engage in actions, we went forward with gut instincts then sought to understand the causes of our predicament afterward. We made the universe known through doing, not through proving.
But perhaps the most important zhang of Tao is the one that puts the biggest smile on my face. For being not-being in time and space is quite the task, it is easy to get bogged down in seriousness, or even worse, begin to miss the point and start explaining yourself. When our enemies describe us — invariably incorrectly — it is easy enough to laugh, and remember the words of zhang 20 quite simply:
Other people are excited
as though they were at a parade.
I alone don't care,
I alone am expressionless,
like an infant before it can smile.
Other people have what they need,
I alone possess nothing.
I alone drift about,
like someone without a home.
I am like an idiot, my mind is so empty.
Other people are bright;
I alone am dark.
Other people are sharp;
I alone am dull.
Other people have a purpose;
I alone don't know.
I drift like a wave on the ocean,
I blow as aimless as the wind.
At this point in time, we ought not to seek to correct our detractors. They fumble about against a tide they fail to understand. The Right has the book thrown at us every day. We simply ride the winds where they take us, and we've done a cracking good job of it so far. Above all, we are nothing like those bogged down with the hubris of pretending to know who we or they are — we simply are.
If you want to support Counter-Currents, please send us a donation by going to our Entropy page and selecting "send paid chat." Entropy allows you to donate any amount from $3 and up. All comments will be read and discussed in the next episode of Counter-Currents Radio, which airs every Friday.
Don't forget to sign up for the twice-monthly email Counter-Currents Newsletter for exclusive content, offers, and news.