2.209 palabras
English original here
En el estado de confusión actual, promovido por la tribu que domina los medios de comunicación, el pueblo ignora las diferencias de significado de estas dos palabras, y frecuentemente son empleadas como sinónimos, cuando en realidad pueden ser y son partes contrapuestas.
Por supuesto, el marxismo cultural no ayuda precisamente, y lo que ha hecho ha sido añadir a la reinante confusión terminológica su propia transvaloración de todos los valores, dándole a la palabra Identidad un significado antitético al originario, al inventar un concepto de "política identitaria" basado en la "autopercepción", totalmente ajeno al mundo real.
Desde los tiempos de la Grecia Clásica, la filosofía ha definido la totalidad del ser como un compuesto de dos partes: de un lado, la esencia del mismo, lo que lo hace ser una cosa y no otra; y, de otro lado, lo accesorio, aquellas cosas que lo complementan pero que podrían ser de otro modo sin que ello afectase al núcleo de su ser.
La esencia es lo inherente, lo fundamental, el eje; aquella base que, por mucho que se quiera, jamás será modificada. Dicho de otro modo: lo que no se puede cambiar. (Por lo tanto, lógicamente, la esencia o identidad es cualquier cosa menos voluntaria.)
Lo accesorio, por el contrario, es lo contingente, lo secundario, el conjunto de añadidos; aquellos accidentes que son como las capas de una cebolla, que pueden retirarse sin afectar a su esencia. En otras palabras: lo modificable. (Lo accesorio puede modificarse por voluntad propia, en algunos casos, o por presión externa, en otros.)
Aristóteles llamaba a estos dos modos de ser "sustancia" y "accidente". Lo que el filósofo griego intuyó se vio corroborado muchos siglos después por la ciencia biológica, con el descubrimiento de la naturaleza dual de los seres vivos: por una parte, lo genético (lo que podríamos llamar también identidad/alma) y, por otra, lo ambiental (la cultura/circunstancias).
Esto es lo mismo que sostenía el filósofo español Ortega y Gasset cuando afirmaba: "Yo soy yo y mis circunstancias". O tal como los genetistas lo plantearon tiempo después: el producto final de lo que somos está conformado por nuestro ADN (la esencia o alma, en tanto que es el ser puro anterior a cualquier estado o influencia externa) y por nuestro entorno (que sólo puede hacer cambios menores dentro de los márgenes probabilísticos que lo anterior le permite). Gracias a diversos estudios realizados con hermanos gemelos y mellizos criados juntos o por separado, ha sido posible cuantificar la heredabilidad de las distintas aptitudes mentales como la inteligencia (o físicas, como la altura), estableciendo que en torno a un 70-80% vienen determinadas por la genética, frente a sólo el 30-20% que el ambiente influye en cómo somos en cualquier momento dado.[1]
Con esta distinción, la biología también nos enseñó otra cosa fundamental, y es que no somos individuos puros creados de la nada, por mucho que las supersticiones espiritualistas progres y religiosas gusten de creer en encarnaciones y reencarnaciones más o menos aleatorias en el seno de cualquier grupo de seres vivos. No, nuestra identidad no es puramente individual, sino compartida. No somos entes aislados, somos producto de una herencia. No somos un libro original, sino una copia adulterada del libro genético de los ancestros que nos han precedido y con quienes compartimos casi la totalidad de nuestro ADN. El material del que estamos hechos, salvando algunas mutaciones, ya estaba presente en nuestros padres; y el de ellos, en los suyos.
Somos parte de un todo. No somos seres intercambiables, cual piezas de Lego, que nazcan al azar dentro de un cuerpo individual, una familia, una etnia, una raza o una especie como podrían haber nacido en cualesquiera otras. Muy al contrario, todas estas cosas forman parte de nosotros y participamos de las características de todas ellas; ellas engendran nuestra esencia, forman nuestro ADN y determinan nuestras capacidades y la manera en que respondemos a los estímulos exteriores; compartimos de forma innata la mentalidad y las peculiaridades psíquicas comunes a nuestros círculos concéntricos de Identidad. Y cuanto más cercano sea el círculo, generalmente, más nos parecemos a nuestros semejantes.
Sujeto nacional
Hacer esta diferenciación entre Identidad y cultura es primordial a la hora de comprender qué es una Nación (o, lo que es lo mismo, discernir qué sujeto nacional es digno de [y debe contar con] su propio Estado), y qué tipo de nacionalismo es válido y cuál está meramente confundido y desviado hacia aspectos irrelevantes del ser. Cualquier nacionalismo enfocado hacia los múltiples accidentes que adornan a un grupo humano en un momento histórico determinado debe ser relegado al olvido, pues nunca podría acompañar indefinidamente en el tiempo a las sucesivas generaciones de un mismo pueblo a lo largo de su historia, en tanto que los cambios en aspectos secundarios no sólo son frecuentes, sino inevitables. Y, sobre todo, porque, además de ser necesariamente un nacionalismo perecedero ―con fecha de caducidad―, no tiene ningún sentido basar el concepto de Nación más que en aquello que tiene la mayor repercusión en la sociedad y que, por tanto, es capaz de motivar los mayores conflictos y tensiones internas en caso de no ser tenido en consideración.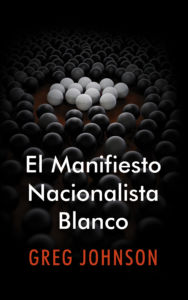 Sólo después de haber comprendido cuál es la diferencia entre lo accesorio y lo esencial, se puede comprender cuál es el sujeto nacional verdadero y dar el siguiente paso hacia un nacionalismo basado en él.
Así pues, ¿cuáles son los aspectos contingentes y secundarios en los que un nacionalismo puede estar apoyado? Todos aquéllos que son susceptibles de cambiar, es decir: podemos cambiar de creencias, podemos convertirnos a otra religión, podemos hablar y pensar en otro idioma, podemos cambiar de partido, de ideología política, de equipo de fútbol, de edad, de profesión, de clase social, podemos cambiar nuestro lugar de residencia, nuestra nacionalidad de pasaporte, nuestro acento y nuestras costumbres. En definitiva, podemos cambiar nuestra cultura… Nada de eso, por tanto, nos define. Es todo secundario. Si algo es susceptible de ser cambiado, es porque no forma parte de nuestra esencia. Podemos cambiar todas esas cosas y seguir siendo la misma persona; y con los grupos biológicos sucede lo mismo.
Si bien a lo largo de nuestra vida los individuos y los pueblos podemos cambiar lo que creemos o nuestras señas externas, por el contrario, no podemos cambiar lo que somos. Lo importante, lo que somos es justamente aquello que no se puede cambiar y que no está sujeto a elección propia ni ajena. No se puede cambiar de ADN, no se puede cambiar de Raza, como tampoco se puede cambiar de especie ni de familia. Para bien o para mal, nos guste o no, los círculos concéntricos de la Identidad (individuo, familia, clan, etnia, Raza, especie y el resto de categorías taxonómicas [en nuestro caso, homínidos, simios, primates, mamíferos, etc.]) añaden cada uno una parte intrínseca de nuestro ser.
Por lo tanto, es esto último, la Identidad, la base de todo nacionalismo coherente y auténtico.
Identität über alles
La cultura no es más que un producto de la Identidad, en tanto que es parcialmente la manifestación externa o formal de ésta, a lo que hay que sumar una serie de diversos factores circunstanciales y azarosos. Lo genético es lo que determina la idiosincrasia de los grupos humanos, y esto es lo que crea los idiomas, las religiones, etc., y no al revés. No son las lenguas las que crean a los pueblos; ni las religiones; ni los Estados. Es la Raza, el alma genética, la que crea todas esas cosas, de acuerdo con la cosmovisión más innata que ésta imprime en sus miembros a través del ADN.
Todas esas formas exteriores de la cultura son fácilmente exportables y frecuentemente ha ocurrido que unos pueblos han impuesto la suya a otros. Pero imponer nuestra cultura a un pueblo muy diferente no hace que dicho pueblo pase a formar parte del nuestro.
Aunque un pueblo exporte toda su cultura, como numerosos imperios han hecho hacia sus colonias, cuando la raza conquistadora y la conquistada son diferentes, las diferencias entre ellas no desaparecen jamás, y esos pueblos que han adoptado esa cultura extranjera la vuelven a transformar en algo diferente, más acorde a su mentalidad propia.[2] Dichas diferencias no sólo se refieren a la mentalidad y los valores, obviamente, sino también al desempeño colectivo de cada una. Basta con estudiar el caso de las antiguas colonias, comprobando la abismal diferencia en grado de desarrollo económico, cultural, etc., entre aquéllas de población Blanca (como Argentina y Estados Unidos) o Amarilla (Hong Kong, Taiwán, Corea), frente a las que tienen un mayor porcentaje de Amerindios (como el tercio central de América) o Árabes (el Norte africano) por un lado, y las de población Negra (el África subsahariana) por otro. Todas ellas han sido colonias; sin embargo, sólo las de determinadas razas prosperaron y sólo las de otras acabaron empeorando desde la fecha de su emancipación.
En cambio, los pueblos que son dominados por otro de la misma raza adoptan sin dificultades la cultura que les es impuesta por los conquistadores, como si siempre hubiera sido suya. Por ejemplo, tras la conquista de Hispania por los conquistadores romanos (que le costó a Roma dos largos siglos de lucha constante y la más feroz resistencia bélica, de la que Numancia es sólo un ejemplo), los pueblos de la península ibérica finalmente adoptaron la cultura romana sin esfuerzo y dieron al imperio personajes como Séneca, Lucano, Marcial, Quintiliano y tres de sus más destacados emperadores. Los romanos exportaron su cultura y ésta fue adoptada fácilmente a lo largo y ancho de Europa, porque la Identidad de todos los pueblos Blancos era perfectamente compatible con esa cultura y civilización Blanca, que, a su vez, se había asentado sobre otra cultura Blanca precedente, la griega. Y, desde luego, a nadie en España o en cualquier antigua provincia europea del Imperio Romano se le ocurriría culpar a los romanos (o a los actuales italianos) de ninguna carencia actual propia con la excusa de que ellos (y posteriormente el invasor musulmán) han explotado nuestras minas y recursos naturales durante numerosos siglos, como hacen patéticamente las razas menos desarrolladas intelectualmente en contra de los españoles, franceses y otros pueblos europeos, intentando así trasladar la culpa de sus carencias sociológicas y su propio subdesarrollo a terceros, a pesar de que cerca del 80% del oro extraído por España en América se quedó en dicho continente (la parte que no correspondía al quinto real) y que, con la tecnología actual, tan sólo México y Perú[3] producen hoy por sí solos cada año una cantidad similar a la que España extrajo en América desde 1503 hasta 1660 (unas 185 toneladas),[4] que de todos modos es una cifra inferior a la de 230 toneladas de oro que los romanos obtuvieron sólo en el Noroeste de Hispania desde el siglo I hasta el III d.C.[5]
Conclusión
¿Por qué es tan primordial que el nacionalismo se base en aquello que no se puede cambiar? Porque, cuando algo supone un disfuncional problema de convivencia (pensemos que un Estado consiste en un hogar nacional donde convive todo un pueblo), si ese algo es una cosa modificable, entonces el problema tiene solución. Basta con tener la voluntad de solucionarlo. En cambio, si no es algo que podamos modificar, por mucho empeño que se ponga (cupo, discriminación "positiva", privilegios de todo tipo, leyes tiránicas, etc.), el problema no podrá ser resuelto jamás. Entonces ya no es una cuestión de voluntad, ni de compromiso, ni de leyes. Cuando algo inmutable causa fricción entre dos "grupos poblacionales", la única solución posible es la separación, la no convivencia en un mismo territorio y el divorcio frente a ese matrimonio forzado al que nos han obligado las élites. Y es aquí donde comienza la implicación política de la diferenciación conceptual Identidad versus cultura, que no es más que la extrapolación al ámbito colectivo de lo que la dicotomía Naturaleza versus crianza (Nature vs. nurture) significa para los individuos.
* * *
Like all journals of dissident ideas, Counter-Currents depends on the support of readers like you. Help us compete with the censors of the Left and the violent accelerationists of the Right with a donation today. (The easiest way to help is with an e-check donation. All you need is your checkbook.)
For other ways to donate, click here.
Notas
[1] Los más famosos y representativos de ellos son los Minnesota Twin Studies.
[2] Véase por ejemplo la lengua propia de los Negros useños (el ebonics), su música propia (rap, jazz, etc.), su religión de la santería o la merienda de Negros en la que se han convertido las misas de las iglesias Negras, con los feligreses dando gritos, aplaudiendo y cantando a pleno pulmón. De igual manera, sus tasas en cuanto a criminalidad y demás ámbitos sociológicos se parecen más a las de sus países puramente Negros en África que a las de la población Blanca entre la que han crecido. Esto es la constatación, en lo colectivo, del mismo fenómeno genético que hace que los niños adoptados se parezcan más a su familia biológica que a su familia adoptiva, tanto física como psíquicamente.
[3] A diferencia de los países europeos, muchos países sudamericanos se cuentan hoy entre los primeros productores de oro del mundo, aunque eso no parece ser suficiente para sacar del subdesarrollo a países ampliamente mestizos o Amerindios, como Perú, y otro tanto se puede decir respecto a la producción de plata y muchos otros materiales preciosos que les regala su privilegiado suelo (como Venezuela, que tiene las mayores reservas de petróleo del mundo).
[4] https://eldebatedehoy.eldebate.com/noticia/historia/16/05/2020/oro-de-america/
[5] https://www.abc.es/historia/abci-saqueo-roma-minerales-201706231859_noticia.html
Enjoyed this article?
Be the first to leave a tip in the jar!