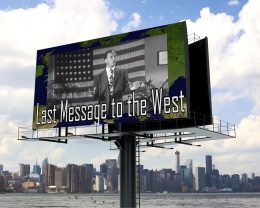 1,601 words
Images courtesy of Lovely Porridge
What if we told talented content creators that they had to make one last video convincing people of the severity of the situation the West currently faces, but knew their videos would be played to millions around the world?
This was the thought experiment that Australia's Lovely Porridge posited to me in private back in May, after appearing on an episode of The After Party livestream I host with Jason Köhne of No White Guilt.
Porridge had wanted to make such a video himself, but kicked around the idea of expanding it into a contest. The project would highlight the censorship we face via the premise of making "one last video before being banned" – but would also challenge creators to envision high stakes. We'd imagine that before the censorship hammer fell, their videos would be played in stadiums, airports, during television commercial breaks, and by other means of mass communication. The contest would also provide camaraderie, friendly competition, and create a library of videos that the audience could then use to help wake up friends and family.
I saw the potential and agreed to organize the contest with Porridge. His vision proved prescient as, a few weeks later, the infamous Vox Adpocalypse hit on June 5. On that day, many white-positive content creators on YouTube had certain videos taken down, saw their channels demonetized, or worse, had their channels deleted entirely.
My original YouTube channel, The Great Order, fell into the latter category, being taken out in one fell swoop despite no warnings or current strikes, for "repeated and severe hate speech violations." For anyone new to me, I invite you to go view the videos on my site or the livestreams I host and see for yourself what a hate-filled guy I am.
Spurred on by this incident, we announced the "Last Message to the West" video contest in the summer, setting a deadline of October 15. Aside from Porridge submitting his own video, which was exempt from the cash prize, six initial participants agreed, helping establish early interest and credibility:
Poseidon
Liv Heide of WhiteDate.net
Mimir's Brunnr
Semiogogue
Martin Willett
Jason Köhne
A modest prize of two hundred US dollars was set, and participants were given some parameters. These included keeping the videos to around five minutes in length, avoiding unnecessary branding, and some general common sense guidelines that would help maximize the potential to reach new people while minimizing infighting. The guidelines also outlined blatant violations of Big Tech terms of service that, if disregarded, would immediately reduce our ability to share the project on such platforms. We likewise recommended that the video makers invoke a sense of unity and solidarity around the Western world, and that while they should acknowledge the obvious crisis, also point toward something positive, inspiring, and proactive.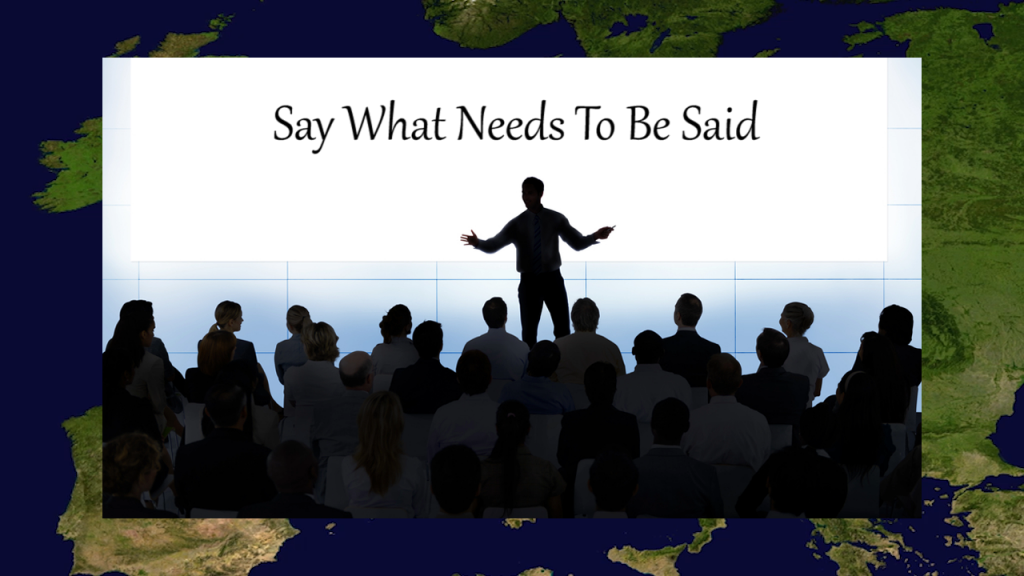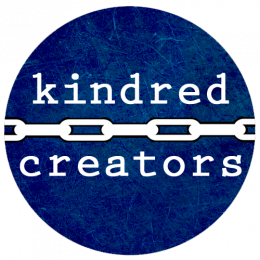 Throughout the summer and early autumn, we kept people informed of developments at intervals. Porridge established a new channel dedicated to the contest, Kindred Creators, on both YouTube and BitChute, where he published updates and announcements. During the summer, as word spread, a few initial donors volunteered funds to increase the prize pool. First among these was a gentleman who goes by the moniker "Lord of the Frogs" on social media. He also volunteered his tech talents by offering to build a website where the videos would eventually be hosted and viewers could vote.
We'd hoped for a good mixture of known content creators and newcomers, and that's exactly what we got. Ten to fifteen entries would have constituted a great turnout, but when all was said and done, we'd received twenty-nine videos.
After the October 15 deadline, the initial phase of promoting the videos was set to begin – or so we thought. The plan was to schedule premieres of each video on the dedicated YouTube channel, giving the audience time to anticipate and digest each entry. Someone at YouTube must have been on to us, as that platform/publisher/tool of the regime deleted the Kindred Creators contest channel after only the first day of video premieres, on October 18. Of course we had known that we couldn't count on every video having a very long lifespan on YouTube, but we had at least hoped to use that platform for a couple of weeks to promote the contest. (Incidentally, our contest channel was taken down the day after Red Ice's main YouTube channel was deleted.)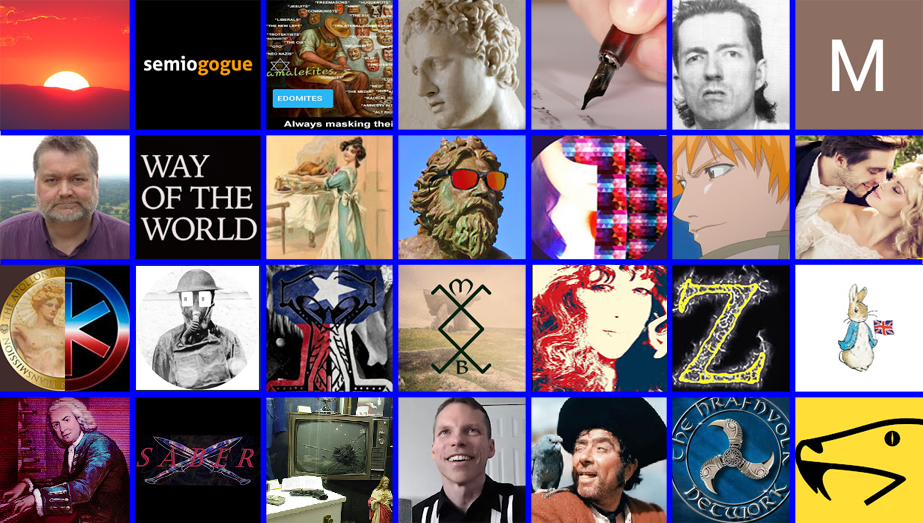 Thus, with an eerie symmetry, our project, which had been formulated around the time of June's Vox Adpocalypse, came into its final phase just as another round of deplatforming hit. (It should be mentioned that other channels, including those of participants like Liv of WhiteDate.net and Poseidon, got deleted by YouTube at earlier times during the summer.)
A few days following the deletion of the contest channel, Porridge and I were on a stream to explain what was happening and to hopefully maintain the audience's interest in and attention toward the contest. The dedicated website was not quite ready yet. YouTube's immediate deletion had proved our point for us, underscoring the importance of Porridge's original vision to craft messages as if they were our last.
True to form for the community I've come to know in my advocacy and have worked for in online media, we received overwhelming support. Several hundred dollars in donations flowed in during that livestream, again adding to the prize fund. Some donors earmarked their funds to create new prize levels. Please bear in mind that Porridge and I did not go on the air to ask for money; the livestream was simply meant to be an update. The donations were all voluntary and spontaneous, making it a triumphant night that bucked against YouTube's attempts to demoralize us.
In November, we announced the website where the public could vote and where all the contest videos were hosted – embedded via BitChute, which had been our plan all along: LastMessageToTheWest.com.
Website designer Lord of the Frogs created clever ways to protect the site against mass bot voting and other such nuisances. He also programmed the voting so that the more videos someone voted on, the more their vote counted.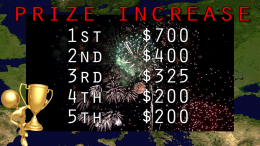 Additional spontaneous donations yet again poured in over the remaining days, putting the final prize funds at the following amounts:
First prize: $700 USD
Second prize: $400 USD
Third prize: $300 USD
Fourth prize: $200 USD
Fifth prize: $200 USD
Voting was initially set to close on November 28 – Thanksgiving Day in the US – but at the audience's request, we extended it through the following weekend.
In the contest promotions and on the site's "about" page, we asked voters to choose the videos they thought would be most effective for a wide audience to become more sympathetic to and understanding of our views. Over two thousand five hundred votes were cast, and the following videos were the winners:
First prize: Asha Logos, A Last Message to the West?
Second prize: Poseidon, Last Message to the West
Third prize: Mimir's Brunnr, Come Home
Fourth prize: Way of the World, How the West Ends
Fifth prize: Daughter of Albion, Which Way White Man?
The competitive element of a contest made it fun, drew some attention, and we were of course delighted to present the talented creators with their prizes, especially during Yuletide. But far and away the best part is that we all now have this library of powerful videos with varying styles to draw upon.
Please use the videos hosted at LastMessageToTheWest.com and the associated Kindred Creators BitChute channel to reach out to your friends and family, and to inspire and remind yourself of what's most important. We also have letters of acknowledgment available on that site for donors, participants, and the winners.
Porridge and I feel that the contest proved to be a resounding success on all levels. We got what we had hoped for by receiving many high-quality entries, as well as strong support in the form of people voting, sharing, and donating. But we hadn't anticipated the added challenge of overcoming the hurdles of censorship and the powerful testimony of spontaneous support that we received from the general audience.
During the middle of 2019, when I saw that some people were despondent and saying things like "not much is happening," I realized that I'm in a subset of this whole scene that demonstrates a remarkable amount of positivity and agency. For this project and others, I've had the pleasure and honor of working with several people who have stepped forward to volunteer their time, talent, and resources, and most importantly, they followed through on their promises. Being that this audience and community is largely the result of Jason Köhne's leading by example, I must especially acknowledge and thank him. And of course, the contest, the resulting morale boosts, and the video library would never have happened without Lovely Porridge's vision, whose own channel is now Ruination Media (he's also no stranger to deplatforming).
We had no idea how this would all work out when we initially announced the contest back in the summer. This project can hopefully prove to others that if you commit to a vision and keep putting one foot in front of the other, people will be drawn to help and contribute. Of course, I always encourage discernment in assessing someone's character, trusting your gut in such matters, and being the type of person you yourself would want to work with.
Porridge and I both deeply thank everyone involved. This project became so much more than we could have imagined. I invite anyone reading this to come see what we are doing.
Jared George's work can be found on TheGreatOrder.com and TheAfterParty.tv.