Jon Stewart's Irresistible:

An Election in Flyover Country
Beau Albrecht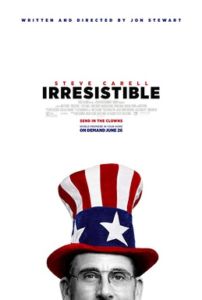 3,199 words
The 2020 film Irresistible, written and directed by the well-known former Daily Show host Jon Stewart, is a much-underrated political comedy in which a small-town mayoral campaign becomes a partisan battleground. At first I thought it might cover the same ground as The Candidate. (As I remember from when I watched it around 1979, a young greenhorn campaigns for a Senate seat, has to tone down his far-Left politics for optics purposes, and is furious because he wins after compromising himself.) Instead, it went in some surprising directions.
To read this, get behind our Paywall