Nueva Derecha vs. Vieja Derecha

Capítulo 2: Hegemonía
Greg Johnson
2.797 palabras
English original here (French, German, Polish)
Capítulo 1 aquí, Capítulo 3 aquí
En septiembre de 2001, justo después de los ataques terroristas a las torres, volé a París para asistir al Fête des Bleu-blanc-rouge del Frente Nacional, una concentración política que congregó a decenas de miles de nacionalistas franceses, además de gente afín de todo el mundo. Antes de que comenzase el evento, asistí a una reunión improvisada de nacionalistas anglófonos de los Estados Unidos, Canadá y Gran Bretaña.
Cuando surgió el tema del 11 de Septiembre, hubo un desacuerdo muy instructivo. Los norteamericanos querían hacer énfasis en el rol de la dominación Judía en la política exterior como causa del ataque. Inglaterra, sin embargo, tiene una población musulmana per cápita mucho mayor que la de EE.UU., y muchos de los presentes británicos fueron testigos de manifestaciones de júbilo por parte de musulmanes, de modo que enfatizaron el problema de la inmigración musulmana.
Por supuesto, ambos tenían razón. Los ataques a las torres no podrían haber sucedido si no fuese por la dominación Judía y la inmigración musulmana. Mientras escuchaba la conversación volverse más y más acalorada, caí en la cuenta de que, sin importar el lado que uno tome en el asunto ("¿culpamos a los musulmanes o a los Judíos?"), el pueblo Blanco no puede realmente perder, dado que queremos liberarnos tanto de los Judíos como de los musulmanes.
ENMARCANDO LA DISCUSIÓN
Siempre he visto la política como una cuestión de ganar discusiones, es decir, salir como bando ganador en los debates sobre asuntos políticos. Pero se me ocurrió que hay un poder mayor que el de ganar una discusión. Es el poder de enmarcar una discusión, de delimitar los parámetros del debate, de forma que uno siempre gane, sin importar el resultado. Es una forma de decir: "Cara, yo gano; cruz, tú pierdes."
Unos años más tarde, Mike Polignano y yo fuimos a ver una película en Berkeley. Antes de anunciar los próximos estrenos, mostraron publicidad. Un anuncio consistía en un concurso entre Coca Cola y Coca Cola light. Sonreí y comenté: "ése es un concurso en el que Coca Cola Corporation no puede perder".
Hacer que la gente debata cuestiones como "¿culpamos a los musulmanes o a los Judíos?" es una forma de control político. Una vez que el público discute dentro de estos parámetros, no necesitamos preocuparnos por el resultado. Los Blancos realmente no pueden perder.
O, para ser precisos, la única forma de que podamos perder es fallando en entender la naturaleza de la cuestión, tomando demasiado en serio un bando y desarrollando sentimientos de odio hacia nuestros "oponentes".
Para evitar ese resultado, uno debe no sólo enmarcar la cuestión; también necesita controlar ambos lados del debate. Uno no debe sólo guionizar el teatro político. También debe montarlo. Pero necesita asegurarse de que los actores no tomen demasiado en serio sus roles. Esto es nerfball,[1] no hardball.[2] Peleas coreografiadas, no verdaderas. Uno da un golpe, el otro se hecha hacia atrás y los técnicos de sonido añaden el sonido del golpe. Sólo tiene que parecer real para el público. Los anunciantes en el ring y las cabezas parlantes hacen el resto, vendiéndole a la gente la idea de que lo que están viendo es un debate real.
Controlar el ámbito político al enmarcar y manejar el escenario político del debate es una forma de lo que se llama "hegemonía".
HEGEMONÍA
"Hegemonía", del griego hegemonia, quiere decir liderazgo, dominación, mandato. Pero no es cualquier tipo de mandato. Para los antiguos griegos, la hegemonía se refería al liderazgo federal o imperial, en el cual el hegemon reina sobre los otros Estados en asuntos exteriores y militares, pero dejando los asuntos internos en sus manos. Para el hombre en la calle, por lo tanto, la hegemonía parece una forma de dominación distante, indirecta, mediada, "blanda" ―aunque, por supuesto, los hegemons tenían el poder de hacer la guerra a los seguidores reacios―.
La hegemonía también puede tomar una forma cultural, dominando sobre el ámbito político al modelar los valores y las ideas que marcan los parámetros y objetivos de la actividad específicamente política, incluyendo el debate. En otras palabras, la hegemonía cultural es un asunto de "metapolítica". Por lo tanto, la hegemonía es un concepto clave para el proyecto metapolítico de la Nueva Derecha norteamericana.
Si el poder político viene en definitiva de la punta del fusil, la metapolítica determina quién apunta el arma, a quién apunta y por qué. Si el poder político es "duro" porque se reduce en definitiva a la fuerza, la hegemonía metapolítica es poder "blando" que en definitiva se reduce a persuasión. (La persuasión es un asunto de retórica, que involucra [pero que no puede reducirse a] argumentos racionales.)
HEGEMONÍA JUDÍA
La hegemonía cultural es el secreto de la forma blanda del totalitarismo Judío, "democracia liberal", que ganó contra la forma dura, concretamente el comunismo. En Occidente, nuestros amos descubrieron que podían mantener un poder total en todos los asuntos que les concernieran mediante la ilusión de libertad de elección. ¿Cómo? Simplemente asegurándose de que todas las opciones fueran seguras para los Judíos y aprobadas por los Judíos.
En Génesis 32, leemos que Jacob, quien le ha robado a su hermano Esaú su primogenitura, estaba aterrado al saber que Esaú y 400 hombres se acercaban a su campamento. Así que Jacob dividió su campo en dos, razonando que, si un grupo era atacado, el otro sobreviviría. Es más, Jacob envió parte de su bando a recibir al de Esaú, mientras él se mantenía atrás. Estos seguidores de Jacob llegaron con obsequios para Esaú, pero ellos también podían actuar como espías para ayudar a Jacob, e incluso si el pueblo de Jacob fuera atacado y destruido, algunos de ellos sobrevivirían en el campo de Esaú.
Este pequeño trozo de Escrituras Impías es el modelo de la hegemonía Judía hasta el día de hoy. A principios del siglo XX, los Judíos eran abrumadoramente de izquierdas y apoyaban el modelo leninista de totalitarismo duro. Pero una vez que su golem Stalin les dio la espalda, muchos Judíos empezaron a reevaluar el valor del comunismo como herramienta para los intereses étnicos Judíos. Entonces, para subir sus apuestas, una serie de Judíos comunistas "desertores" (desertores del comunismo, pero no de la comunidad Judía) se unieron al movimiento conservador estadounidense y rápidamente escalaron a posiciones que les permitieron redefinir el conservadurismo después de la Segunda Guerra Mundial.
Por ejemplo, los dos Judíos ex comunistas Frank Meyer y Eugene Lyons estuvieron entre el sorprendentemente alto número de Judíos que influyeron en la fundación del National Review[3] de William F. Buckley.
De lejos, la mayor inyección de Judíos desertores fue, sin embargo, entre los neoconservadores, muchos de los cuales venían del ala sionista de movimiento trotskista, es decir, el ala más etnocéntricamente Judía de la facción más étnicamente Judía del movimiento comunista.[4]
Ahora que los movimientos intelectuales Judíos han redefinido el conservadurismo estadounidense en todos los asuntos importantes de acuerdo con los intereses Judíos, realmente no importa demasiado para la comunidad Judía si los republicanos o los demócratas ganan las elecciones. Sí, la mayoría de los Judíos aún prefieren a los demócratas antes que a los republicanos. Sí, algunos de ellos aún actúan como si cada republicano fuera una amenaza existencial. Algunos de ellos incluso lo creen. (Los Judíos ven todos los problemas como si su misma supervivencia dependiera de ellos. Es una forma de delirio e histeria que les ha sido bastante útil.) Pero la verdad es: desde un punto de vista Judío, ambos partidos mayoritarios son lo mismo en todos los asuntos esenciales, y ninguna diferencia que pueda haber entre ellos supone diferencia alguna para la supervivencia Judía. Eso es verdadero poder, poder total, y aun así es poder "blando".
Como corolario, la hegemonía Judía significa que, desde un punto de vista Nacionalista Blanco, ambos partidos mayoritarios son lo mismo en todos los puntos esenciales también: se oponen a nuestra supervivencia y desarrollo racial. Ninguna de sus diferencias supone diferencia alguna para nosotros en la cuestión más importante y existencial.
Por supuesto que la hegemonía Judía se extiende mucho más allá de la política bipartidista en todos los ámbitos de la cultura (educación, religión, artes, literatura, cultura pop, economía, etc.), asegurándose de que los Blancos estén distraídos por una interminable cantidad de opciones, siempre y cuando sean opciones triviales que no amenacen la hegemonía Judía. Esto es lo que celebramos como "libertad".
Pero la libertad no consiste en la multiplicación de opciones triviales. Libertad significa ser capaz de elegir opciones cruciales. Y la opción más crucial para los Blancos es elegir salir del camino de la extinción y volver al camino de la divinidad.
Ésa es una elección que nos niega la hegemonía Judía. Ser "libre" bajo la hegemonía Judía no es más que ser esclavos felices. Para los Blancos, la libertad Judía significa ser entretenidos hasta el punto de que dejemos de existir como pueblo. Para sobrevivir, por lo tanto, debemos acabar con la hegemonía Judía.
POLÍTICA NACIONALISTA BLANCA
¿Cómo podemos los Blancos en Norteamérica recuperar el control sobre nuestro destino? Ésta es la pregunta acerca de cómo organizamos lo que llamamos ―desde una esperanza que fluye eterna― el "movimiento" Nacionalista Blanco.
El modelo de movimiento más popular ha sido el partido político, que viene en dos colores: el democrático (como el American Nazi Party, el Populist Party, la American Third Position, etc.) y el revolucionario (la National Alliance, el Northwest Front); es decir, aquéllos que buscan llegar al poder desde dentro del Sistema y aquéllos que buscan tirar abajo el Sistema. Por supuesto, no hay contradicción en perseguir ambos objetivos. El NSDAP y los partidos comunistas de todo el mundo han hecho ambas cosas. Pero éstos son objetivos diferentes que requieren organizaciones de diferente tipo. Por lo tanto, cada partido tenderá hacia una u otra opción.
En última instancia, tendremos que obtener el poder político, y mantenerlo. Por lo tanto, creo que los Blancos necesitan organizaciones y experiencia políticas. Pero no me hago ilusiones con que vayamos a salir de la lista de especies en peligro de extinción a través de las urnas. Tampoco pienso que los Nacionalistas Blancos sean capaces de lanzar una revolución o guerra de secesión contra el Sistema tal como está la situación hoy en día. Entonces, ¿qué podemos hacer mientras tanto?
Por lo demás, los partidos políticos, ya sean revolucionarios o democráticos, no son para todo el mundo. Algunas personas no "cumplen los requisitos" para ser miembros. A otras no les gusta ser parte de un grupo jerárquico con ortodoxias ideológicas, sin mencionar el "drama" interpersonal de tipo parroquiano que viene aparejado con tales grupos. ¿Qué pueden hacer estas personas por nuestra causa?
Finalmente, la literatura fantástica revolucionaria del Nacionalismo Blanco de William Pierce y Harold Covington no sienta bien a la mayoría de los norteamericanos, quienes no disfrutan con la idea de una secta revolucionaria de estilo bolchevique tomando el poder, estableciendo un Estado de un solo partido, disparando a todos aquéllos que se le oponen y adoctrinando las mentes del resto.[5] Los Judíos abandonaron el bolchevismo para perseguir la hegemonía "blanda". ¿No podrían algunos Nacionalistas Blancos hacer lo mismo?
HEGEMONÍA NACIONALISTA BLANCA
Es demasiado temprano para la política Nacionalista Blanca. Así que, mientras tanto, necesitamos enfocarnos en la metapolítica, que marcará los fundamentos para la obtención del poder político. La metapolítica consta de dos elementos: 1) propaganda, es decir, articular y comunicar nuestro mensaje, y 2) organización comunitaria, es decir, crear una comunidad que viva de acuerdo con nuestra filosofía hoy, y que sirva como núcleo para el nuevo orden político que buscamos construir el día de mañana.
¿Cuál debería ser nuestro mensaje? Entre otras cosas, que los Blancos son un grupo étnico distinto con intereses distintos. Que vivimos en un mundo en el que hay verdaderos conflictos étnicos. Que es lo correcto que los Blancos tomemos nuestras propias posiciones en los conflictos étnicos. Que las sociedades multiculturales y multirraciales hacen inevitables el conflicto étnico y el odio. Que puede acabarse de la mejor forma con el conflicto étnico creando terruños étnicamente homogéneos para todos los pueblos. Que es un imperativo existencial ―un asunto de vida o muerte― para los Blancos el crear o preservar para sí territorios étnicamente homogéneos por cualquier medio que sea necesario.
Nuestro objetivo no debería ser simplemente hacer de esto el sentido común de la derecha política, sino el sentido común de todo el espectro político ―de la cultura entera― para que, sin importar qué partido político gane las elecciones, nuestro pueblo nunca vuelva a tener que temer por su supervivencia. No tenemos que mover a la gente hacia la derecha del espectro político. Necesitamos mover a todo el espectro en dirección Blanca.
Nuestro objetivo no ha de ser un Estado monopartidista de derechas, sino una sociedad plural en la cual aún estemos discutiendo sobre el feminismo, el aborto, el medio ambiente, etc. Pero las discusiones serán entre Blancos, y ningún grupo Blanco se podrá aliar con no-Blancos para ganar ventaja contra otros miembros de nuestra extendida familia racial.
Ése es el verdadero poder, el poder total, pero poder "blando": cultura y hegemonía política Blanca. Y no hay nada siniestro en ello. Es lo que existió en Estados Unidos antes del surgimiento de la actual hegemonía Judía.
Sí, la hegemonía Blanca restringiría silenciosamente nuestras opciones y enmarcaría los debates para asegurar resultados racialmente saludables. Pero la mayoría de nosotros aceptamos limitaciones en nuestras decisiones para obtener bienes superiores, como es la preservación de una especie en peligro de extinción. Bien, los Blancos son la especie en peligro más importante de todas. Queremos una sociedad en la cual se pueda elegir lo que se quiera, siempre y cuando no ponga en peligro la existencia a largo plazo de nuestra raza.
DIVIDIDOS GANAMOS
¿Cómo pueden los Nacionalistas Blancos perseguir este tipo de hegemonía? Necesitamos también dividir nuestro campo y avanzar en la colonización de todas las líneas dentro del espectro político. Necesitamos encontrar la forma de llevar nuestro mensaje a cada grupo y subgrupo Blanco, dado que todos los Blancos tienen intereses raciales.
Los defensores Blancos de la vieja escuela tienden a estar cautivos del pensamiento del "aparato" político. Ellos creen que nuestra lucha es enteramente política y que sólo ganaremos cuando nuestro equipo político le gane al equipo político enemigo. Pero antes de que podamos confrontar al enemigo, necesitamos construir nuestro propio aparato político. Debemos unificar nuestro campo.
Esto lleva naturalmente a uno a pensar que la existencia misma de múltiples organizaciones y enfoques de la defensa de los Blancos es un impedimento a nuestra causa, una debilidad en el movimiento que debemos superar. Así, con demasiada frecuencia, la primera orden del grupo no es atacar al enemigo, sino atacar a otros grupos pro-Blancos con la esperanza de que podamos desacreditar a sus líderes, destruir sus organizaciones, quitarles sus miembros y donantes, y unificarlos bajo un solo líder.
El valor del camino metapolítico a la hegemonía Blanca es que hace una virtud de la necesidad, concretamente de la existencia de múltiples grupos y enfoques (incluyendo aparatos políticos). Este tipo de diversidad siempre nos acompañará, y luchar contra ello es desperdiciar criminalmente los escasos recursos que podrían ser utilizados para atacar al enemigo. Además, la mejor forma de atraer seguidores es atacar al enemigo efectivamente, no a la gente que está más o menos cerca de nuestro lado.
En mi opinión, un diverso abanico de enfoques y grupos Nacionalistas Blancos puede fortalecer nuestra causa de dos formas. Primero, si hubiera "una forma correcta" para salvar a nuestra raza, no ha sido descubierta aún, y es más probable que salga a la luz si la gente experimenta con diferentes enfoques. Segundo, nosotros los Blancos somos un pueblo diverso, y nuestro movimiento necesita moldear mensajes que resuenen con toda la gama de blancos. Cuantos más enfoques pro-Blancos pueda abrazar nuestro movimiento, más tipos diferentes de gente Blanca podremos abarcar.
La clave de generar diversidad dentro de nuestro trabajo como movimiento para nosotros es la creación de canales discretos de comunicación y coordinación entre diferentes vertientes de activistas pro-Blancos. Tal coordinación maximizará nuestro impacto y minimizará destructivas peleas internas e incidentes de "fuego amigo".
*  *  *
Counter-Currents has extended special privileges to those who donate $120 or more per year.
First, donor comments will appear immediately instead of waiting in a moderation queue. (People who abuse this privilege will lose it.)
Second, donors will have immediate access to all Counter-Currents posts. Non-donors will find that one post a day, five posts a week will be behind a "Paywall" and will be available to the general public after 30 days.
Third, Paywall members have the ability to edit their comments. 
Fourth, Paywall members can "commission" a yearly article from Counter-Currents. Just send a question that you'd like to have discussed to

[email protected]

. (Obviously, the topics must be suitable to Counter-Currents and its broader project, as well as the interests and expertise of our writers.)
To get full access to all content behind the paywall, sign up here:
Paywall Gift Subscriptions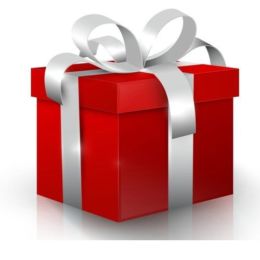 If you are already behind the paywall and want to share the benefits, Counter-Currents also offers paywall gift subscriptions. We need just five things from you:
your payment
the recipient's name
the recipient's email address
your name
your email address
To register, just fill out this form and we will walk you through the payment and registration process. There are a number of different payment options.
Notas
[1] Pelota "suave" usada en interiores, muy popular en 1970 en Estados Unidos (nota del traductor).
[2] Generalmente se refiere al béisbol, especialmente cuando se juega de forma muy competitiva. De forma metafórica, hace referencia a métodos o tratos crueles y sin concesiones, sobre todo en la política (nota del traductor).
[3] Véase George H. Nash, "Forgotten Godfathers: Premature Jewish Conservatives and the Rise of National Review", American Jewish History, vol. 87, nº 2 y 3 (junio-septiembre de 1999), pp. 123-57.
[4] Véase Kevin MacDonald, "Neoconservatism as a Jewish Movement" y "Neoconservative Portraits" en Cultural Insurrections: Essays on Western Civilization, Jewish Influence, and Anti-Semitism (Atlanta: The Occidental Press, 2007).
[5] Personalmente, encuentro las novelas de Covington útiles y entretenidas. Las de Pierce son útiles también.
Enjoyed this article?
Be the first to leave a tip in the jar!