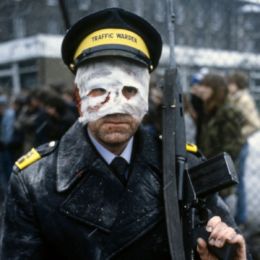 2,247 words
A hard rain is gonna fall. — Bob Dylan
Jesus Christ, they've done it. — Bob, Threads
In late September of 1984 I was in my home town preparing to go back to university, having graduated with a good enough Bachelor's degree to continue to a Master's. For some reason, I spent an evening in the house I grew up in but in which I no longer lived, my parents having divorced some time before. Stranger still, both my younger brothers were also there. I can't have been babysitting them because they would have been around 18 (they are identical twins), and I can only think we were babysitting our far younger step-brother, Marc (our stepmother was French), while his mother and my father went out. I don't know why my brothers weren't out themselves, raising hell. Probably they had no money, and I was staying in and attempting to relax before going back to the south coast to continuing studying philosophy. So, with the idea of families and how tangled they can become almost certainly on my mind, my brothers and I watched TV.
My father had actually recommended I watch a documentary called The War Game that was on the BBC that evening. He was a producer and director of documentaries for various British government ministries, including the Ministry of Defence, and I have a vague feeling he knew someone connected with this short film. Produced in the early 1960s, The War Game's graphic depiction of what a nuclear war would actually look like was deemed too harrowing for a British TV audience used to situation comedies, anodyne news reports, and football, and it was not shown until many years later.
Harrowing: that's almost funny now. The War Game was preceded by a movie-length TV drama called Threads. Anyone who has seen it is unlikely to have forgotten it. At the end of it, my brothers and I were speechless, and I recently spoke with someone who saw it when it aired in America the following year and says that he — and several others — were traumatized by the film, with bad dreams continuing for some time. One YouTube film reviewer I rather respect called Threads the most frightening film he had ever seen.
There is no doubt that part of the fear inspired by Threads has to do with the British cinematic tradition of realism. This was not French cinema verité — the English are not that pretentious — but rather takes its place in the British genre of movies most regularly described as "gritty," or "kitchen-sink realism." If you have seen This Sporting Life, Saturday Night and Sunday Morning, The L-Shaped Room, or The Loneliness of the Long-Distance Runner, no further explanation will be needed. And the connection of this sub-genre to Threads is strengthened by another movie, 1969's Kes.
A lot of mothers cursed that film at the time, and even the book on which it was based. A Kestrel for a Knave had been published in 1968 and tells the story of a young boy from a working-class family who finds meaning in life when he rescues a fledgling kestrel and trains it in falconry. In a way, it was our Catcher in the Rye. Well, a lot of us nagged our mothers all that year to have some sort of falcon. In my house, the best it got was that we ended up with two budgerigars called Bonny and Clyde. You can't have everything. But the book's author, Barry Hines, wrote the screenplay for Threads.
The film is set in Sheffield, an English Midlands steel town once famed for its cutlery. Jimmy and Ruth are a young and amorous couple who discover that Ruth is pregnant. They grumble, as people will, but are clearly in love and decide to make a go of it, despite their parents' objections. As their human drama unfolds, so does another. In the Middle East, an international dispute between America/NATO and Russia is being played out through a proxy war in Iran. Sound familiar?
Part of Threads' technical skill is that it is two films running in parallel. While the humdrum, quotidian behavior of a northern town is in the foreground, with Ruth and Jimmy's story marrying Threads to the strand of British realism mentioned earlier, always pervasively present is the television, radio, or newspaper headline as the tension is ramped up both in Iran and in the film. New scenes begin with the familiar device of a teleprinter rattling across the screen, giving dates and times along with details of troop movements, naval conflicts, border skirmishes, and eventually nuclear exchanges in the Middle East. Later, it shows death tolls. One scene shows a little boy with a plastic aeroplane, make-believe flying it round his bedroom while overhead real jets roar into the distance. Gradually, events on the international stage begin to intrude on the ordinary theater of provincial life.
Supermarket shelves begin to empty and prices inflate (where have we seen that recently?). Schoolchildren wonder why their teachers are bringing piles of blankets into the classroom. A man sells can-openers outside a supermarket full of panic buyers. Marches by Britain's famous campaign group CND (The Campaign for Nuclear Disarmament) are cross-cut with trades union rabble-rousers calling for a general strike and being to told to "get back to Russia." Threads has an absolute authenticity to anyone who was around at that time.
An ultimatum is issued by the Americans which the Russians fail to meet. This is when Threads goes up through the gears as a movie, and in a time before CGI and other cinematic cosmetics, has its most shocking scenes. An electromagnetic pulse burst above the United Kingdom knocks out much electricity — even cars will not start — and then the hard rain falls.
The strangest and yet most effective technique in the film is employed when the first bomb drops, and I would wager that everyone in Britain watching this on September 23, 1984 thought that their TV set had gone on the blink, because when the first explosion rips through people and property, there is a white-out and everything goes silent, the sound returning with a gut-punch. We see ordinary families hiding behind mattresses and doors taken from their hinges, as though these examples of domestic security would somehow protect anyone against a thermo-nuclear blast. Before the first few megatons fall, Jimmy's mate jokes that if the bomb does drop, he is going to be drunk and right underneath it. Watching the detonation scenes and the aftermath, it is hard to argue against him.
For those left alive, society collapses quickly. Looting begins and looters are soon shot on sight. The governmental cabinet are buried in a war room under the ruins of the town hall, but they still make their presence felt through the remaining working radios they have. The teleprinter informs us that "key points [are] guarded," and "known and potential subversives [are] arrested." People are urged to bury their own dead, and mark the grave for a future governmental audit, technocrats to the last. ATMs do not work and there is no food. People begin converging on heavily-guarded food stocks, and the shooting begins. If you are looking for a tale of salvation and redemption, Threads is not for you. One scene of people shuffling towards a guarded supermarket could be from any zombie movie.
Threads divides into three acts: the build-up to the nuclear attack, the attacks themselves, and the aftermath, as devastation turns into nuclear winter. Cholera, dysentery, and typhoid are rife, as are rats. There is fallout and the only viable currency is food. Hospitals perform amputations without anesthetic. The water is irradiated, and in one scene a couple cut up a sheep with a pocket knife and gnaw on the flesh like savages.
This last section is the most gripping, although lacking the dialogue of the first act as people forget how to use language and communicate with single words or grunts. There is a jump of a few years as we follow Ruth and her daughter, and the skies are beginning to get lighter. Rudimentary farming begins again, and what is left of authority begins shooting hoarders, just as Stalin did with the Kulaks.
Threads contains some unforgettable scenes. There is a woman in a burned-out building clutching and coddling a baby that is clearly dead and burned to a crisp. Another woman, as the first bomb drops, stands in the town square, watching the blast in terror. Then the camera cuts to her expensive shoes over which her urine is flowing, a shocking scene for the time. The photo of the traffic warden at the head of this piece is perhaps the most iconic of all. But the image that I found has stayed with me over the 40 years since I first saw the film was a shot of one of the most symbolic inanimate objects in England of the time.
A milkman is seen delivering something as familiar to the British as rain and green grass: two milk bottles, each a stout glass topped with a silver foil cap. During the first blast, in a scene which literally does last just over one second, two empty bottles melt like wax. It is the reality of the cinematography — the banality of the scenes before, during, and after a nuclear holocaust — that makes Threads so terrifying.
I know you are not sensitive plants, but this is not a movie for a night in with a bottle of wine and a loved one. And I really wouldn't show it to your kids. What makes Threads so terrifying is the proximity of its premise to our current reality. Nuclear war was in the forefront of national consciousness in the 1980s, with the Cold War at its height, just as it was at the time of the Cuban Missile Crisis of 1962, when I was a year old. This explains the shock of the film, both on its release and now.
There is a horrible synchronicity between Threads and our current international situation with regard to nuclear war. In the film, air-raid sirens sound before the first bomb drops. They test one here in Costa Rica — erratically and not to a routine, as you would expect in Central America, and the sound is chilling. Perhaps they think Nicaraguans are going to stop smoking weed and drinking long enough to mount a sneak attack. But they still test it — not something you could seriously expect to happen in the UK, the First World rather than the Third. Oh, wait.
The British government has announced that on April 23, quite apart from being both St. George's Day in England and Shakespeare's birthday, there is going to be a test. Not a test for schoolchildren on the history of England or Shakespeare's plays, you understand, but the test of a warning system in case of emergency. This is from the UK Government's website:
A UK-wide alerts test will take place in the early evening of Sunday, 23 April which will see people receive a test message on their mobile phones . . . In the UK, alerts could be used to tell residents of villages being encroached by wildfires, or severe flooding.
As you know, Great Britain is famously prone to bush-fires and tsunamis, so I am sure this will not be some kind of exercise to further bolster the encroaching control the UK globalist government has over its peons. That said, the threat of flooding cannot be shrugged off so easily. It seems there have been severe and fatal incidents of flooding in Britain. Here is Caroline Douglass, (deep breath) Executive Director of Flood and Coastal Erosion Risk Management at the Environment Agency, reminding us of a tragedy still fresh in English memories: "This year is the 70th anniversary of the 1953 east coast surge, one of the worst events in our recent history which saw over 300 people perish in England . . ." [Italics added].
You can't be too careful. Doom-mongers are saying this is the preamble to the type of Russian nuclear attacks depicted in Threads. Possibly. Or perhaps, now that COVID has been put out to pasture, this is merely the next way to keep the populace just scared enough to do as they are told. It is not just nuclear weapons that are frightening; you can have a horror film with no monsters or explosions.
Threads makes The Road or The Day After look like Marx Brothers movies. I won't give away the ending, but it is just as jarring as the rest of this extraordinary film, which cleaned up at the BAFTAs that year, the British equivalent of the Golden Globes.
The premise of a horror film is inextricably attached to its power to terrify. I used to review films for a living, but this century I have largely turned away from the medium. Occasionally, though, I will find something on the Internet and watch it because I am aware that it has played a cultural role worth assessing. So it was that I came to watch the first couple of movies in the Saw franchise. I found them depraved and sick at a deep level. Of anyone who is a fan I would say — as an amateur prognosis — that they were mentally unstable. But the films weren't frightening, just nauseating. And this is because the premise is not feasible.
The premise of Threads, however, could be with us tomorrow morning. It is a genuine horror film. Watch it, but approach with caution.
*  *  *
Counter-Currents has extended special privileges to those who donate $120 or more per year.
First, donor comments will appear immediately instead of waiting in a moderation queue. (People who abuse this privilege will lose it.)
Second, donors will have immediate access to all Counter-Currents posts. Non-donors will find that one post a day, five posts a week will be behind a "Paywall" and will be available to the general public after 30 days.
Third, Paywall members have the ability to edit their comments. 
Fourth, Paywall members can "commission" a yearly article from Counter-Currents. Just send a question that you'd like to have discussed to

[email protected]

. (Obviously, the topics must be suitable to Counter-Currents and its broader project, as well as the interests and expertise of our writers.)
To get full access to all content behind the paywall, sign up here:
Paywall Gift Subscriptions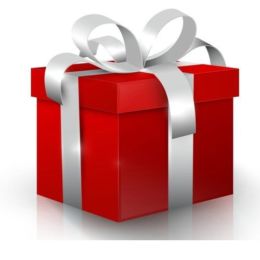 If you are already behind the paywall and want to share the benefits, Counter-Currents also offers paywall gift subscriptions. We need just five things from you:
your payment
the recipient's name
the recipient's email address
your name
your email address
To register, just fill out this form and we will walk you through the payment and registration process. There are a number of different payment options.
Enjoyed this article?
Be the first to leave a tip in the jar!