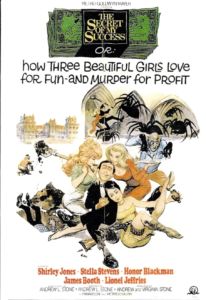 2,687 words
As I was doing my usual TV-watching in 1965, waiting for the Three Stooges to pop up, the screen suddenly erupted with a flashy, peppy ad for The Secret of My Success. Revolution! Suspense! Giant spiders on the loose! Rescue beautiful girls from horrible spiders! Rescue horrible spiders from beautiful girls! It looked like a barrel full of sixties kookiness that I couldn't wait to see.
But I lived 65 miles south of St. Louis at the time, and the film never made it to our local theater. I longed for it, always recalling that goofy commercial and its promise of nuttiness. It was one of those thousand points of cinematic light lodging in our subconscious.
I waited.
I searched the Internet 57 years later and found the film, but only a few excerpts that were a few minutes long. Curious, I began a more detailed search and found a company in India offering a DVD for $40. I kept looking, and was led to Zeus Films, which specializes in obscure (forgettable?) films, and ordered one for $10. But jaded purchasers online warned that the site was a ripoff, with some claiming that they had had to wait forever to receive their orders. But I'd waited for decades, so I could wait a little longer. It turns out the Zeus Films is run by a single man who is no doubt overwhelmed with orders. Sure enough, two and a half months later, the DVD arrived in my mailbox.
Now, how was it?
The story begins at the palatial estate of the Earl of Aldershot as an anxious room full of people waits for the reading of the late Earl's will from an estate of 15 million pounds. One by one, participants are delighted at receiving one million, 500,000, 100,000 pounds — and then their glee turns to shock as they hear that their inheritance has been bequeathed in their names to charity.
One happy face amongst them is that of Arthur Tate (James Booth), an eternal optimist and, it turns out, the man whom the late Earl left his entire fortune, and Arthur is doing the right thing: giving it all away to charity.
He happily explains to the camera that he's practicing principles that he learned from his dear mother: believe in people; have faith in mankind; and never search for evil. "Believe these," he almost boasts, "and you'll be richly rewarded."
His own humble life is a wonderful example. We flash back to Arthur as a rural constable. It would seem that someone who believes in people, has faith in mankind, and never searches for evil would be a poor fit for police work, and in fact Arthur is considered to be a simpleton by his superior, Inspector Hobart (Lionel Jeffries).
A distraught Violet Lawson (Stella Stevens) charges into the police station. Her husband is missing. Arthur is immediately sympathetic and consoles her. Hobart is far more clinical, increasingly annoyed at Arthur's cooing over Violet's emotional distress.
At the pub, talk is of the many rows Violet and her husband had. Arthur discounts these as malicious gossip by envious people. Hobart offers a darker idea: Violet killed her husband and buried him in their cellar. He arranges for a crew to dig it up. Arthur unsuccessfully tries to make the people see reason. Violet serves tea to the workmen, who admire her generosity.
No body is found. A sullen Hobart offers to repair the damage.
The men admire Violet's forbearance, but are unable to admire her cunning, because while Arthur talks to the men about Violet's goodness, she takes her husband's body, hidden in a mannequin she uses for her seamstress work, and in a remarkable act of sleight-of-hand drags and yanks the corpse down the stairs, then covers the body with dirt. Violet sighs in relief as the workmen pour concrete over the cellar floor and, unbeknownst to them, allow Violet to commit the perfect crime.
Mrs. Tate (Amy Dalby), Arthur's mother, enters the scene — a soft-spoken and very English mum who meets the Earl of Aldershot (again, Lionel Jeffries), and asks for help pushing Arthur up the ladder. The Earl demurs until Mrs. Tate recalls some previous scandal that could do the Earl great financial misfortune if someone were to leak it . . . unless he does his bit for Arthur.
Arthur is then promoted to Inspector.
His first case deals with a man who was found to have been frightened to death. Arthur takes his assistants — who seem much more on the ball than he, but who wouldn't? — to the residence of Baron Von Luckenberg (once more, Lionel Jeffries), who looks like a cross between Nosferatu and Erich Von Stroheim, emphasizing a point by clapping his hands — and he emphasizes a great many points. He and the Baroness (Honor Blackman) are worried about Arthur's visit, as they have another dead man on their hands, and do some hasty rearranging of the furniture to hide the stiff, a sort of musical couches to hoodwink Arthur, whose three rules for life makes him an easy hood to wink.
The Baroness nervously plays the piano as the Baron explains she's challenged by the piece and needs to concentrate. It's Dvorak's Humoresque, and hardly requires much concentration. Even Arthur senses there's something nasty in the castle, and his assistants report that the man frightened to death was also bitten by a spider the size of a dog. He and the Baron have a good laugh over this.
The Baroness and Arthur explore the castle together as she convinces him of her gentleness and calm nature, despite the fact that her eyes keep darting everywhere — for good reason, as it turns out, since a giant spider creeps down a staircase. They retreat to a hall and find a half-dozen equally St. Bernard-sized arachnids bearing down on them.
Arthur fights them off as his assistants come to the rescue, keeping the assault at bay as reinforcements are summoned. In the chamber, as Arthur comforts the tearful Baroness, the corpse's hand pops out from under the couch. She breaks down and admits that the Baron is insane, conducting experiments to grow gigantic spiders. "Oh my goodness!" tut-tuts Arthur.
The Baron is produced, and he excitedly says that it is in fact the Baroness who is conducting the experiments, and that he protected her because he loves her. He keeps protesting his innocence as he is put into a straitjacket and bundled off. Arthur gallantly accepts the Baroness' thanks as he leads his men to the car.
Alone, she sighs relief and grins. From her closet she produces a case containing two spiders. She apologizes to them that their children had to be killed, but don't worry, she baby-talks to them — we will begin again and make the next brood even larger.
Arthur is in need of another promotion, and after Mum has a word with the Earl, Arthur finds himself in Granduria, a banana republic the Earl has investments in. Arthur is now the personal liaison of President Estrada (yet again, Lionel Jeffries). He now wears a uniform and has traded in his pipe for a cigar, and is ready, as always, to trust people.
This is Marigold Marado's cue. Played by Shirley Jones with black hair, Marigold is from the entertainment biz, and announces that her film crew wants to shoot a film in the country — of course, praising President Estrada, but also Arthur. Arthur is puzzled. Marigold says she admires his skill in managing the country, his bravery as a policeman, and so on. When she kisses him, Arthur is more shocked than lusty. He certainly isn't suspicious. Marigold asks his help in meeting Estrada. Arthur gets her into the opera that very night.
It's a performance of Faust, which delights Estrada. Margaret dies onstage and angels descend to carry her to heaven — only the wiring and blocking go bad, making it less angels carrying a soul to heaven than Japanese Zeros strafing the American fleet at Pearl Harbor. Margaret has to fight them off as she coughs up feathers from angelic wings.
It's obvious that Granduria needs to update its high culture, and Marigold charms Estrada. Of course she can make a movie — a grand, heroic film about Estrada and the marvelous nation of Granduria. Might she be allowed to use the army for some battle scenes? After all, she says, it's quite the trend for film these days. Estrada happily consents, and Arthur is satisfied he's brought about a major coup for Estrada and his newly-adopted country.
Of course, nothing is what meets the eye. Marigold is a revolutionary, the film crew is her army, and she has a master plan to seize power.
Soon the entire Grandurian army is doing battle scenes in the countryside, directed by its commanding General, who's having problems controlling the extras. "No," he shouts, "when the gunfire begins, half of you die and the other half keep shooting. Don't everyone fall down!"
With the capital now defenseless, the revolutionaries, under cover of a local fiesta, overpower the police and seize the arsenal and bank. Estrada is disposed of while in flight. This leaves Arthur, and he tries to sort things out. Instead, he's proclaimed as the new President. This wasn't Marigold's plan, but she's a quick study, and Arthur becomes a Joe Biden type of President: He wears the uniform and waves to the nice people as Marigold and her junta divide up Granduria among themselves.
Yet, Arthur returns to England to do his final duty and settle the Earl's estate. After all, he's a patriot, and sees how he's needed to set things right using his three rules. Arthur always offers explanations to Mrs. Tate, who pleasantly nods, yet also asks questions. She's an undercurrent of the film, biking along, nudging Arthur's advancement, and saying, ever so nicely, "Yes, Arthur, but it seems to me . . ." She always offers a contradictory view of the people around him. Arthur only smiles back. No, they're quite decent and good. They can be trusted. Yes, she smiles as she drinks tea, I suppose you're right. She uses a happy, motherly tone, but her eyes suggest she's sizing Arthur up.
Thus, we return to the beginning: Arthur is seated in the Earl's estate, ready to give the fortune away to charity. There is, of course, a few million pounds left to his mother which she'll receive if Arthur dies, but he's going to be around for a long time. And when he gives her inheritance to charity, he knows she'll be proud.
In the final scene, Mrs. Tate bikes to the estate and, hiding behind some shrubbery, takes out a plunger, presses it down, and the estate — and Arthur — goes up in smoke. So much for charity.
Thus, the comedy ends: blackly and abruptly, but in a thoroughly polite English manner.
Some critics argue that the film was poorly scripted, but I think a thread throughout the film is almost biblical ,and certainly traditional: the fault of trusting women. The three women Arthur deals with are conniving and deadly, each one stepping higher up the ladder from simple murder to ruling a nation. You really can't trust a woman. The story could have been scripted by Andrew Anglin or any follower of White Sharia.
But Mrs. Tate is the most kind, proper, decent and dangerous of them all. A conspiracy was hatched by her to eventually get the Earl of Aldershot's fortune, using Arthur as her foot in the door. One can wonder whether Mrs. Tate trained him this way:  a nice, cheerful, trusting lad who can be used.
Absurdist and black comedy was in its heyday during the 1960s. It was either an example of new freedom in the cinema or a sign of moral decline, a barometer in a period of permissiveness. It was Joe Orton's peak, with his bleak farces poking fun at human nature. He was called the Oscar Wilde of the welfare state. Arthur Tate remains true to the old virtues while the women around him can't wait to murder, create monsters, launch coups, or dynamite a son in order to grab some loot. It seems an ominous portent as to what feminism would become.
As it is, the film is a happy encapsulation of the period's cinematic mores. Stella Stevens, Honor Blackman, and Shirley Jones were all well-known actress at the time. Lionel Jeffries was also big then His taking on four roles was the fashion initiated by Alec Guinness when he played nine different roles in the 1951 Ealing comedy Kind Hearts and Coronets, and in the sixties Peter Sellers made a career of doing the same, notably in Dr. Strangelove. Jeffries doesn't do a bad job of it, and the film holds up as another whimsical, dark farce. There were many of them, dealing with murky doings in the then-swinging Britain.
The movie's poster was drawn by Frank Frazetta, the iconic fantasy artist. Frazetta said he knew nothing about the film when he designed it, but it nevertheless does a remarkable job of capturing the story's elements and Arthur's confident, almost cocky faith in goodness and trust.
James Booth is the story's perfect glue as Arthur, a personable but gullible sort who does well in making a chump the leading man. But then Arthur is in good company, since Cyrano de Bergerac and Sidney Carton are blood ancestors whose noble sacrifices make them literature's greatest chumps.
Booth never quite made it as a major star. His best-remembered role is as Private Hooker in Zulu. Interestingly, the part of the wisecracking Hooker was originally Michael Caine's, but the latter was cast as Bromhead, an officer, instead. It was said Booth never quite became a leading man due to his lack of ambition and unaggressive approach to selling himself. As such it, it seems to be a case of perfect casting for him to play Arthur Tate. Arthur possesses charm and offers his simple worldview with sedate, self-assured English aplomb as he spreads the dictates of kindness and trust — with disastrous effects, when the wrong kind of woman comes along. Perhaps Arthur is an indirect example of Ayn Rand's dictum that altruism is the world's curse.
I enjoyed this bit of time travel into a cinematic world of clever dialogue and situation comedy, an assumption of female innocence that was easily chipped away by reality, and, yes, a white world. An overwhelmingly white English world. One wonders what catastrophe Arthur would have sponsored had he been in charge of immigration.
The Secret of My Success offers a moral teaching that kind, generous, trusting people can be a nuisance and, in some ways, a danger. The 1950s and '60s were a time of just such an accepting society that took things at face value, including civil rights, anti-war activism, "understanding" crime, and being kind to refugees. This eventually led to voting for politicians who are uneasy about the vision thing, but who smile as they offer us hope and change, making America great again, or building back better. The results are now before us.
The Secret of My Success was well worth the wait. Sorry if I have away too much of the plot, but unless you trust Zeus Films, you'll never get a copy.
*  *  *
Counter-Currents has extended special privileges to those who donate $120 or more per year.
First, donor comments will appear immediately instead of waiting in a moderation queue. (People who abuse this privilege will lose it.)
Second, donors will have immediate access to all Counter-Currents posts. Non-donors will find that one post a day, five posts a week will be behind a "Paywall" and will be available to the general public after 30 days.
Third, Paywall members have the ability to edit their comments. 
Fourth, Paywall members can "commission" a yearly article from Counter-Currents. Just send a question that you'd like to have discussed to

[email protected]

. (Obviously, the topics must be suitable to Counter-Currents and its broader project, as well as the interests and expertise of our writers.)
To get full access to all content behind the paywall, sign up here:
Paywall Gift Subscriptions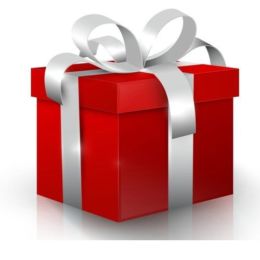 If you are already behind the paywall and want to share the benefits, Counter-Currents also offers paywall gift subscriptions. We need just five things from you:
your payment
the recipient's name
the recipient's email address
your name
your email address
To register, just fill out this form and we will walk you through the payment and registration process. There are a number of different payment options.