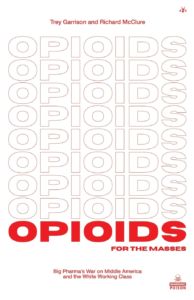 1,439 words
Trey Garrison & Richard McClure
Opioids for the Masses: Big Pharma's War on Middle America and the White Working Class
Quakertown, Pa.: Antelope Hill Publishing, 2021
Opioids are a major killer. This poison has infiltrated every part of the American heartland, especially the post-industrial Rust Belt and Appalachian coal country. Working-class white Americans whose parents and grandparents scorned the recreational drug users of the 1960s are now hopelessly addicted themselves. Trey Garrison and Richard McClure have published an easy-to-read book on this scourge's origins and human impact.
The plague began with a single letter to the editor published on January 10, 1980 in The New England Journal of Medicine. This letter described a study which claimed that specific types of narcotics were found not to be addictive in most patients who had no prior addiction issues. The letter, however, "wasn't supposed to be a carte blanche for opioids. It wasn't even a real study. It was a large case anecdote" (p. 18). Yet, the letter was cited in medical literature hundreds of times to show that certain types of opioids were not addictive. The truth is that the claim only pertained to cases of acute pain where the opioids were being administered in the short term by medical professionals in a hospital, not by the patient themselves over a long period of time.
Then came the American Pain Foundation, which despite seeming respectable was actually a money-laundering front for Big Pharma. This organization pushed to make pain the fifth vital sign. Pain, however, is not a vital sign; it is a symptom of something that is wrong. Nonetheless, this push created a culture among doctors and patients to see pain as something to be eliminated through the routine use of painkillers.
OxyContin was approved for use in 1996, shortly after the economy-wrecking North American Free Trade Agreement (NAFTA) was ratified. OxyContin is the product of Perdu Pharma, a company owned by the Jewish Sackler family. They marketed OxyContin directly to patients, paid middlemen to get around regulators, and allegedly bribed doctors to prescribe opioids.
Very shortly thereafter, Americans started to get hooked. This epidemic's insidious nature is due to the fact that many become addicted after being prescribed OxyContin by a doctor for a legitimate ailment. A patient who takes six opioid pills is at risk of becoming an addict, and will still be taking them a year later. Patients are first given opioids for pain, then later for withdrawal symptoms while Perdu Pharma and other drug companies rake in the money. The patient thus becomes an addict: a personal and professional ruin.
Legitimate use of opioids for pain would not have in itself been a problem except that Perdue's sales strategy, along with the medical culture's new belief that pain is a vital sign, allowed OxyContin to flood the market. The sheer number of pills that have been distributed is staggering:
Records and congressional testimony from 2018 show that from 2007 to 2012, distributors sent more than 780 million hydrocodone and oxycodone pills into West Virginia: 433 pills for every man, woman and child. One town of 400 residents was sent 9 million opioid pills in two years. Another, population 2,900, received almost 21 million pills during that decade. (p. 8)
Although these numbers should have raised eyebrows among medical regulators, the distribution was allowed to continue. Surprisingly, criminal gangs were also allowed to distribute relatively freely. There was an illicit opioid pipeline from Detroit to West Virginia that one gang operated for 15 years before it was rolled up by police.
The results of this epidemic are appalling. Young children have been found after their parents died two days before. The addicts' houses are often wrecks, with the floors covered in dog feces. Some addicts turn to crime to support their habit, and some young, addicted women turn to prostitution. Teenage girls experiencing depression can also use opioids to attempt suicide; the book documents one such attempt.
Perhaps the biggest problem with opioids are the massive opportunity costs. Admittedly, Appalachia and the Rust Belt are in dire economic straits, but in the past, many workers who were laid off or underemployed have gone on to create new industries and institutions. Addicts are unable to do this, however. Another problem is the instability within families that arises from drug use. Divorce, abuse, and addiction is thus passed on to the next generation, or children are not born at all.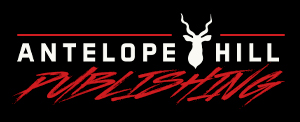 The book documents doctors who have run pill mills in West Virginia and Kentucky. One, Katherine Hoover, lost her medical license after asking her female patients to have sex with her teenaged sons in exchange for medical services. She nevertheless continued to practice medicine under supervision. Her clinic in Williamson was the state's biggest pill mill, and the town was dubbed "Pilliamson." Some of the guilty doctors have names such as Mohammed or Mahmood, but many of them are Heritage Americans, too.
Quaaludes were a fashionable drug in the 1970s that is no longer used today. Its demise was brought about by good government. The US Drug Enforcement Agency (DEA) realized that the drug's illicit distributors couldn't manufacture the active ingredient on their own, so the DEA, through the US State Department, leaned on its manufacturers in various countries to cease making the product. Like disco music, Quaaludes didn't make it into the 1980s.
Opioid trafficking in Appalachia was reduced when Florida cracked down on its own pill mills. One dealer was forced to cease operations because of that. He got clean and sober, and then started an addiction treatment service afterwards.
Cutting down on opioid abuse is unfortunately much more difficult than defeating Quaaludes was. Opium is derived from a plant, poppies, and it is easy to grow. For its part, the synthetic opiate fentanyl is easy to produce and is manufactured in America's geopolitical rival China in great abundance. The Biden regime refuses to defend the country's borders to stop drug smuggling. Opioids can thus easily cross the southwestern border.
Painkillers are nevertheless a necessary medicine. The authors write that
there are plenty of reputable and ethical pain clinics, but every drug court judge and cop we've spoken to also showed us that there is no shortage of these new pill mills. They just take a few extra steps and cost a little extra money. Those who are addicted or dependent are willing to go through the steps. And the dealers in white coats are happy to take the money. That's how the game is played even when just days before, the federal government executed the largest opioid-related bust of health care providers in history. We're led to conclude that even significant efforts by law enforcement do not scare physicians away from prescribing opiates, because they know that even a thin veneer of justification to make enforcement impossible or prohibitively difficult. (p. 123)
The opioid epidemic has many parents: doctors, Big Pharma, pharmacies, dealers, and the addicts themselves. But one cannot help but notice the appalling racial hostility apparent in this. West Virginia is a state peopled by those of the American majority –mostly Scots-Irish, but Pennsylvania Dutch and Anglo-Quakers as well. West Virginia thus represents a vital part of the white American race.
One woman interviewed by the authors says,
By now the country turns their backs on us. Meanwhile, they just brought in thousands of people from Syria and set them up in West Virginia with homes, schools, and money. But they won't help the people right here. Our people . . . People aren't replaceable. We won't have American values without Americans. They want to replace us. (p. 42)
The authors go on to add:
To hammer the point that it wasn't just simple greed or supply and demand market forces but actual malice that led to Big Pharma spreading their poisons in rural , working-class, White America, consider emails that came to light recently in the spring of 2021…Senior executives at one of the largest American drug distributors circulated rhymes and emails mocking "hillbillies" who had become addicted to opioid painkillers even as the company poured hundreds of millions of pills into parts of Appalachia at the heart of the opioid epidemic…one senior executive at a pharmaceutical distribution firm used the theme song to the old TV sitcom "The Beverly Hillbillies," mocking Jed, "a poor mountaineer" who "barely kept his habit fed." According to the re-tasked lyrics, "Jed: travels to Florida to buy "Hillbilly Heroin," the nickname we saw in our travels, for OxyContin. (p. 145)
*  *  *
Counter-Currents has extended special privileges to those who donate $120 or more per year.
First, donor comments will appear immediately instead of waiting in a moderation queue. (People who abuse this privilege will lose it.)
Second, donors will have immediate access to all Counter-Currents posts. Non-donors will find that one post a day, five posts a week will be behind a "Paywall" and will be available to the general public after 30 days.
Third, Paywall members have the ability to edit their comments. 
Fourth, Paywall members can "commission" a yearly article from Counter-Currents. Just send a question that you'd like to have discussed to

[email protected]

. (Obviously, the topics must be suitable to Counter-Currents and its broader project, as well as the interests and expertise of our writers.)
To get full access to all content behind the paywall, sign up here:
Paywall Gift Subscriptions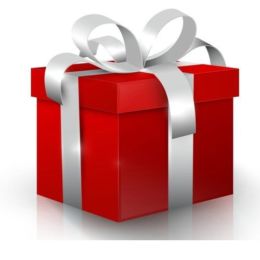 If you are already behind the paywall and want to share the benefits, Counter-Currents also offers paywall gift subscriptions. We need just five things from you:
your payment
the recipient's name
the recipient's email address
your name
your email address
To register, just fill out this form and we will walk you through the payment and registration process. There are a number of different payment options.
Enjoyed this article?
Be the first to leave a tip in the jar!