2,244 words
As the saying goes, "White men can't jump." That's as may be, but black men can't do math, yet you don't see Hollywood filming a whole movie about it. I wish they would; it'd be hilarious.
In the all-white, brick-and-cement neighborhood of my childhood, sports were more important than books. I was good at reading and writing but abysmal at basketball, unlike my next-door neighbor, who wound up being drafted by the Chicago Bulls in 1987. Since I am decent at the art of physical aggression but abjectly atrocious at sports requiring hand-eye coordination, I am in awe of anyone who can dribble and shoot a basketball or throw and hit a baseball with any degree of finesse.
When I was ten, my favorite basketball team was the Milwaukee Bucks, featuring black point guard Oscar Robertson and black center Lew Alcindor, who at 7'2" was even more of a biological freak than the 7'1" Wilt "The Stilt" Chamberlain, who was born in Philly and was easily the most famous basketball player of the 1960s. (Chamberlain hailed from Overbrook Park, the same neighborhood as Kobe Bryant, another all-time National Basketball Association [NBA] great.) Shortly after the Bucks won the NBA championship in 1971, Alcindor changed his name to Kareem-Abdul Jabbar and would go on to become what is as of this writing the top scorer in NBA history. (LeBron James, whose first name is a French term meaning "The Bron," will likely surpass him next year.) Lew Alcindor's transformation to Kareem Abdul-Jabbar was reminiscent of heavyweight boxer Cassius Clay announcing to the world that he had become a Muslim and had changed his name to Muhammad Ali shortly after he beat Sonny Liston and won the heavyweight title in 1964.
The symbolism behind the fact that the world's best boxer and the world's greatest basketball player were black, had converted to Islam, and adopted distinctly non-Western-sounding names was taken as a middle finger to white America. Blacks were flexing their dominance in the only discipline besides crime where they truly excelled.
In my neighborhood, what appeared to be emergent black supremacy in sports really did a number on our heads. When we learned that a 6'11" ginger hippie giant named Bill Walton had been drafted into the NBA in 1974, our hearts were aflutter with hope. When Walton led the Portland Trail Blazers to the championship in 1977, we felt temporarily joyous.
But the NBA's true Great White Hope entered the league two years later. There has never been a white player like him before or since.
Mind you, Jerry West and John Havlicek were great. As far as raw, mind-bending, visually dazzling athletic skills go, I'd say the greatest white basketball player of all time was "Pistol" Pete Maravich, who still holds the all-time NCAA basketball scoring record by a wide margin, even though he played only three seasons of college hoops before they introduced the three-point line. But Maravich wasn't nearly as dominant in the NBA as he'd been in college and died of heart failure while playing a pickup game at age 40. In 1980, Maravich briefly joined the Boston Celtics, where a white rookie from Indiana named Larry Bird had come to roost. Seven years later, after Bird had led the Celtics to three NBA championships, Maravich would call Bird the best player on the planet:
I think he is the best, you know. Larry is not really the best rebounder in the NBA; he is not really the best passer, I don't think, he's not the best dribbler, he's not the best shooter, he's not the best scorer. He's just the very best.
For a brief flash of time in the early to mid-1980s before he injured his back shoveling gravel for a driveway he was building for his mother, the goofy-looking 6'9" blond Scots-Irish boy from Indiana, which is probably the most basketball-obsessed state in the nation, dominated a sport that by that time had been considered the exclusive domain of black men.
Larry Joe Bird was born in 1956 in the tiny southern Indiana town of French Lick, which is only an hour's drive from the Kentucky border, and its residents have the Southern accent to prove it. He was one of six children who lived in a three-room house next to the train tracks. Bird was extremely close with his father, an alcoholic Korean War vet who used to scream in his sleep and eventually killed himself while Larry was in high school. His mother wound up working several jobs just to support the family, and Bird says that being raised in poverty motivated him to make the best of himself.
A basketball prodigy in high school, Bird was recruited by legendary coach Bobby Knight of the Indiana Hoosiers. But for Bird, the college town of Bloomington — population around 80,000, compared to French Lick's 2,000 — might as well have been Manhattan. Overwhelmed by all the people and decadence, he quit the Hoosiers after 24 days and returned to French Lick, where he worked odd jobs such as painting park benches and picking up trash. He soon accepted an offer to play for the Indiana State University Sycamores, a team that had never reached the NCAA Division I tournament but which Bird led to the NCAA men's championship against Michigan State, only to lose to a team whose star player was a black kid from Lansing named Earvin "Magic" Johnson.
The incongruity of a gawky white boy from the sticks playing amid urban blacks gave Bird his most enduring nickname, "The Hick From French Lick." He's also known as "Larry Legend."
Bird was drafted by the Boston Celtics, while the Los Angeles Lakers snapped up Johnson. Their fierce rivalry revitalized the sport, and both players were so dominant that there wasn't a single NBA Finals in the 1980s where neither team appeared.
With the possible exception of the Portland Trail Blazers, the Boston Celtics also happen to be the only NBA team whose name unmistakably signals whiteness. There have been many black Boston Celtics — hell, even Bird's coach, K. C. Jones, was black at a time when black coaches were a rarity — yet there are no black Celts.
The Celtics' starting lineup during the mid-'80s was top-heavy with whites. Of the five starters, three were Caucasian: Bird, Danny Ainge, and Kevin McHale. On some nights during the 1985-86 season, recent acquisition Bill Walton would also start, meaning four of the five starters were white. Boston won 67 games and the NBA championship that year, and is widely considered one of the most dominant NBA teams of all time.
I didn't pay much attention to basketball during the 1980s because my interests had moved on to music and girls, but my general impression was that white people loved Larry Bird, while black people hated the awkward-looking peckerwood's audacity in even attempting to compete with the brothers. It was also widely thought — and even articulated by players such as Dennis Rodman — that Bird was simply an average player elevated to superstardom because he was white.
But the numbers speak for themselves:
In his first year with Boston, the Celtics more than doubled their win total from the year before. Bird won the Rookie of the Year award.
In his second year with Boston, the Celtics won the NBA championship, their first of three titles with Bird.
He was an NBA All-Star for 12 of the 13 years he played, winning the All-Star Most Valuable Player (MVP) award in 1982.
He won three consecutive NBA MVP awards (1984-86). During four other seasons in his 13-year career, he was the runner-up for the MVP award. The only other players to win three consecutive MVP awards were Bill Russell and Wilt Chamberlain.
He is the only player in NBA history to play five seasons averaging over 20 points, 10 rebounds, and five assists.
He became the first player in NBA history to shoot at least 50% on field goals, 40% on three-pointers, and over 90% from the free-throw line in a single season. He also became the first to do this twice.
He won two MVP awards in the NBA Finals.
He won the Three-Point Shootout three years in a row (1986-88) and is one of only two players to win it three times. In 1986, he famously walked into the locker room before the competition and asked who was going to finish second behind him.
What surprised me, though, was hearing the reverence with which some of the greatest black NBA players in history spoke of Bird. None of them said he had tremendous natural athletic skill. But he had a confidence, and a toughness, and an intelligence. Tommy Heinsohn, a white player for the Celtics during the early 1960s, would observe, "Larry was playing chess when everyone else on the court was playing checkers" — that places him among the all-time greats:
The best guy I've played against might have been Larry Bird. People don't appreciate Larry Bird enough. They think he is a chubby white guy, but he would wear us down. . . . This muscle here [pointing to his head] was his greatest. Shooting, rebounds, assists, steals — he was always positioned at the right place at the right time. And he was a great competitor, I have much respect for him. — Kareem Abdul-Jabbar
Well, I think that [the idea he's idolized because he's white] may be in the minds of many, but this man also is very, very talented. I think he epitomizes what a forward is supposed to do, especially in the game he played, because he was technically correct. He was a correct type of basketball player, and most people today don't play the game correctly, and he did. — Wilt Chamberlain
I get so many questions about Larry Bird. The thing is, "Was he really that good?" I say, "Yeah! He was really that good. White, black, green or yellow, he was really that good!" When you see a player like Luka [Doncic], when you see a player like Dirk [Nowitzki], they're great players, but they're not Larry Bird [laughs], by no means. . . . You have to have a great appreciation to play against a guy who athletically, every single night, is at a disadvantage. But yet mentally and in the way his work ethic was, he was way above the game, he was way above everybody else. . . . Larry Bird is the greatest trash-talker and mind-game player of all time. He taught me everything I know about getting in folks' heads. — Michael Jordan, who lost all six playoff games he played against Bird
When I played, Larry Bird was the only one I feared. A lot of black guys always ask me, "Did Larry Bird really play that good?" I said Larry Bird is so good, it's frightening. — Earvin "Magic" Johnson
What I notice right away about Larry, even as a rookie, is that not only he can get his shot, and he has amazing range for a big man, but he will make it, too. He may be the best shooter I've ever seen. And he is a smart passer, able to thread the ball through inches of daylight. And he will not stop working. — Julius "Dr. J" Erving
Looking into Larry Bird's eyes is like looking into the eyes of an assassin." — Dominique "The Human Highlight Reel" Wilkins
If you put me, Magic, Michael, and Bird in a room, Bird would be the player to walk out alive. — Isiah Thomas
Larry Bird, Dr. J, Michael Jordan. — LeBron James, when asked to name the three greatest NBA players of all time
Since Bird's heyday, the NBA has grown increasingly blacker and less white. As of 2022, the league is 81% black and 18% white. It has the highest quotient of black players of any professional sports league in the United States and Canada. As a result, white fans have turned away. Two-thirds of those who regularly watch NBA basketball these days are non-white. There have been good white players — Dirk Nowitzki scored more overall points than Bird and led the Dallas Mavericks to an NBA Championship, while current player Luka Doncic is putting up numbers similar to Bird's — but both men were born in Europe. Roughly half of the NBA's current white players were born outside of the United States.
In 1993, at Bird's retirement ceremony, his former archrival and now lifelong friend Magic Johnson told him:
Larry, you only told me one lie. You said there will be another Larry Bird. Larry, there will never, ever be another Larry Bird.
I'm not so sure about that. Even though I can think of about ten million things that are more important than basketball, I'm holding out hope that the NBA will see another Larry Bird. Or an entire flock of Birds.
When I was ten and a fan of Lew Alcindor and "Smokin'" Joe Frazier — who trained in Philly and who the people in our neighborhood favored over Muhammad Ali because the latter was getting a bit uppity with the blackness — I'd accepted the idea that blacks were better than whites at basketball and boxing. But at the moment, there are two heavyweight champions in boxing: Tyson Fury and Oleksandr Usyk. Both are white, but neither one is an American.
So when it came to boxing, all hope was not lost. At least some white men, somewhere, got tough. Could the same be true for basketball?
Maybe white American men got soft. And maybe it's time for them to get tough again. They may not have a choice.
*  *  *
Counter-Currents has extended special privileges to those who donate $120 or more per year.
First, donor comments will appear immediately instead of waiting in a moderation queue. (People who abuse this privilege will lose it.)
Second, donors will have immediate access to all Counter-Currents posts. Non-donors will find that one post a day, five posts a week will be behind a "Paywall" and will be available to the general public after 30 days.
Third, Paywall members have the ability to edit their comments. 
Fourth, Paywall members can "commission" a yearly article from Counter-Currents. Just send a question that you'd like to have discussed to

[email protected]

. (Obviously, the topics must be suitable to Counter-Currents and its broader project, as well as the interests and expertise of our writers.)
To get full access to all content behind the paywall, sign up here:
Paywall Gift Subscriptions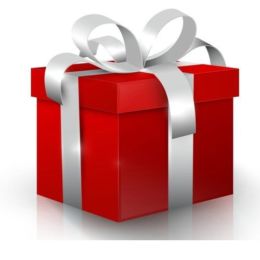 If you are already behind the paywall and want to share the benefits, Counter-Currents also offers paywall gift subscriptions. We need just five things from you:
your payment
the recipient's name
the recipient's email address
your name
your email address
To register, just fill out this form and we will walk you through the payment and registration process. There are a number of different payment options.