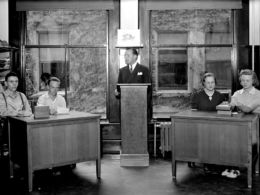 1,709 words
When arguing on social media — especially over political or cultural matters — the point should not be to convince your interlocutor of anything. The point should be to convince those reading your exchange that your position is the more desirable one.
Note that I'm not saying that you need to demonstrate the rightness of your position. Being right certainly makes the job easier, but your main task should always be to make your position the more attractive one in comparison. You can save rightness for private one-on-one conversations or academic or scientific papers, the latter of which will have only a limited number of readers, in any event. Arguments on social media, however, more resemble political theater. When you engage in one, you are campaigning for popularity points whether you realize it or not, and the person with greater attractiveness or desirability will most likely come out on top.
Attractiveness or desirability essentially refers to how a person uses a combination of rhetoric, logic, warmth, and humor to entice the reader into following him and not the other guy. It's as simple as that. If you speak truth on social media but repel readers through, say, excessive sarcasm or ad hominems, then you lose the argument and, subsequently, followers. It's not like there's a referee or rulebook you can appeal to.
Certain words can sharply repel or attract as soon as they appear. When a writer uses them, he tips his hand regarding where he stands in our political or cultural spectrum, and does so in a way he can most likely never undo. These words are Rubicons of a sort, and they signal much more than what appears in the dictionary, urban or otherwise. Most of the time, such words are fine when used in moderation, and of course context is important. But their overuse can often hurt the user by making his position less attractive.
"Nigger" comes to mind in this regard. Oddly enough, this word isn't used terribly often on the Dissident Right. It remains anathema for normies, but among race-realist white advocates, it has lost its punch. We all know the truth about blacks, and so peppering your language with this word to show how "based" you are is about as impressive as that lonely high school kid who finally gets a girlfriend and can't stop showing her off at the dance. Furthermore, it is a ghetto word that blacks themselves use incessantly, so its overuse in our circles smacks of imitating blacks and appropriating their crude mannerisms. This will score no points among dissidents.
"Faggot," on the other hand, comes up a lot more often, and deserves more comment since it is an insult dissidents often hurl at people who are interested in us enough to engage with us on social media. I've seen it used in absentia, referring to agents of globohomo and other Left-wing efforts to promote the LGBTQ agenda — especially among children — but who are clearly not the ones participating in social media threads where the word is used. I find this unobjectionable, within reason, given the vile nature of the criminals in question and the need for a truly hurtful epithet with which to describe them.
Using this word in any other context, especially as a shaming mechanism, is a simply a cheap way to signal that one is a staunch traditionalist who has contempt for those who promote dysgenic sexual behavior. This is a little like someone using the word "nigger" to demonstrate that he is a race realist. I sympathize with such a starting position, but, to borrow from Shakespeare, protesting too much will make a reader wonder what the writer's true motivations are. Such words in these contexts are simply mean-spirited, evince a dearth of imagination, and gain so little as to not be worth the effort to write them down. Would a person put a ten-dollar bet on a 50-to-1 favorite just to show the world that he can back a winner?
Profanity can also be overused — but again, context plays a big role. When someone provides off-the-cuff commentary, especially in a casual, conversational manner, then some profanity doesn't hurt. In a more formal environment, such as in a proper debate or an essay, however, we should be more mindful of how bad language can make our position less attractive. And when you're angry or otherwise agitated, this is an easy thing to forget.
I would like to think that people will be reading my essays years from now, after tastes in language usage have changed. So unless I have a very good reason to include profanity, I typically don't. But one example of an excellent application of profanity occurred in E. Michael Jones' debate with Jared Taylor in 2021. Jones used the word "asshole" to make a particularly vivid point, and the ever-proper Taylor just sat there and nodded politely. So it can work if it's done right.
For me, profanity is like spice. It takes a really good cook to know how much is too much.
Another thing to consider is how women react to it. Profanity is known as sailor's speech or salty language because it is often used when women aren't around, such as on ships (at least traditionally). "Mixed company" typically means that there are women in the room, and so the men need to tone down the sailor talk.
I experienced this first-hand once when, after a committee meeting which involved roughly equal numbers of men and women, two other men and I had to stay afterwards to do some paperwork. One of these men was gay, and the other was straight, but that didn't matter. Within minutes we were talking freely, swearing like sailors, and having a great time. We were also working very efficiently with each other. At one point, one of the women reentered the room to check on us, and instantly the swearing stopped. After she left, we three grinned at each other like mischievous schoolboys and went back at it.
I operate from the premise that women typically have a lower tolerance for profanity than men do. I'm sure a neuroscientist will suss out why this is so one day, and the explanation will be fascinating. But in the meantime, I always keep in mind that in order to win women over, it's best to practice discretion when using profanity — and err on the side of not using it at all.
Another word which comes up a lot is "retard," largely because it's funny. I particularly enjoy how the Z-Man devises clever variations on his "Enjoy mute, retard" statement every time someone gets out of line on one of his Gab posts.
Yes, like the other words I have discussed, it can be overused, but I think it's the least problematic of all of them. It signals a general rejection of the narrow-minded cat-lady scolding culture, which I believe became prevalent sometime in the 1970s. I actually knew a woman about a decade ago who wore a T-shirt that called for the outright banning of the word.
Two pop culture references demonstrate the true power of this word (which really isn't much). In the 1998 movie There's Something About Mary, Matt Dillon hilariously plays a low-class cad who is infatuated with Cameron Diaz. He tries to impress her by pretending to be a therapist of some sort, and when she asks him what he does for a living, he naïvely responds, "I work with retards." Diaz, of course, was horrified at this breach of etiquette, but the audience I saw it with erupted in laughter.
Then there was the tempest-in-a-teapot backlash against the use of the word in 2008's Tropic Thunder. Did the studios cave under pressure? Of course not. Nobody is afraid of cat ladies.
Yes, using this word to describe or insult someone with Down Syndrome or some other cognitive disorder is cruel and shouldn't be done. But no one does this. Nevertheless, it is not a nice word, and some caution should be practiced when using it.
In essence, the above forms of language can be a turnoff in more ways than one. If abused, they can elicit more sympathy for the recipient — or victim, depending on one's perspective — than his interlocutor. This is the exact opposite of what we want.
Such abuse also reveals something unflattering about those who engage in it. When I used to play nickel-ante poker with my high school friends, my father would sometimes tease us by saying, "The winner laughs and tells funny stories, while the loser says 'Shut up and deal.'" A person abusing language is akin to that irritable loser losing patience with the player dealing the cards. (The key word here is "loser," which in this context refers to the player not winning the game; it's not a pejorative describing someone who is a failure more generally.) When someone is frustrated by the way things are changing in the world, as many dissidents can be, it's very tempting to lose patience and lash out at people who represent that change in one's mind.
This abuse of language does not project the sense that one is winning. It projects frustration, irritability, and impatience. In short, it projects losing. And since everyone loves a winner, using this word in this manner cannot possibly be good. Even if dissidents believe that pro-white causes are failing today, projecting this idea in our choice of language will ensure a greater probability of ultimately going down in defeat. Such language only offers reasons for the uninitiated to stay away.
We have to project the idea that we are winning. We have to stress the justice and morality of our cause. Most importantly, we must underscore the inevitability of our ideas at all times. A person who knows they will win the end game isn't going to resort to ugly smear tactics against those who might end up on their side tomorrow, even if they aren't today. Instead, they will show the patience and confidence of a winner, and treat every skeptic and moderate as a potential ally rather than as a potential enemy.
And one great way of doing this is to realize that language is an easy, easy thing to abuse.
*  *  *
Counter-Currents has extended special privileges to those who donate $120 or more per year.
First, donor comments will appear immediately instead of waiting in a moderation queue. (People who abuse this privilege will lose it.)
Second, donors will have immediate access to all Counter-Currents posts. Non-donors will find that one post a day, five posts a week will be behind a "Paywall" and will be available to the general public after 30 days.
Third, Paywall members have the ability to edit their comments. 
Fourth, Paywall members can "commission" a yearly article from Counter-Currents. Just send a question that you'd like to have discussed to

[email protected]

. (Obviously, the topics must be suitable to Counter-Currents and its broader project, as well as the interests and expertise of our writers.)
To get full access to all content behind the paywall, sign up here:
Paywall Gift Subscriptions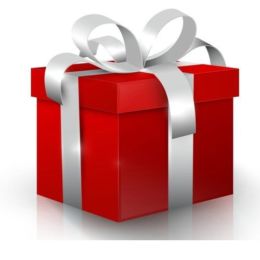 If you are already behind the paywall and want to share the benefits, Counter-Currents also offers paywall gift subscriptions. We need just five things from you:
your payment
the recipient's name
the recipient's email address
your name
your email address
To register, just fill out this form and we will walk you through the payment and registration process. There are a number of different payment options.
Enjoyed this article?
Be the first to leave a tip in the jar!