O Manifesto Nacionalista Branco:
Parte 15: A Relevância da Velha Direita
Greg Johnson
1,734 palavras
Parte 15 di 16 (Parte 1, Parte 14, Parte 16)
Qual é a relevância daquilo a que eu chamo de Velha Direita — Nacional-Socialismo alemão, Fascismo italiano, e movimentos nacional-populistas relacionados do período entreguerras — para o Nacionalismo Branco hoje? A questão nem sequer se levantaria, claro, se não houvesse qualquer ligação. Muitas ideias do Nacionalismo Branco ou são descendentes diretas das ideologias da Velha Direita, ou são primas suas, significando que partilham ascendentes comuns, são ramos da mesma árvore ideológica.
O seguinte é aquilo que eu adoto da Velha Direita:
Nacionalismo em vez de globalização: A Velha Direita põe a preservação e a prosperidade dos povos históricos existentes acima dos imperativos de ideologias universais como o Liberalismo e o Comunismo, bem como das tendências homogeneizadoras de instituições globalizantes como o grande comércio.
O bem comum acima da liberdade individual: A Velha Direita põe a saúde da nação acima da liberdade individual e da autoexpressão. Pode-se valorizar a liberdade, a vida privada, a individualidade, e a iniciativa privada, mas só quando estas promovem uma sociedade saudável.
A biologia é um assunto central na política. O individualismo liberal simplesmente não se preocupa com a demografia ou as tendências disgénicas que estabelece, porque a preocupação com tais assuntos é "coletivismo". A Velha Direita viu que a saúde da nação tem tudo a ver com as tendências demográficas a longo prazo, e tomou a responsabilidade de promover tendências positivas em vez de negativas. Assim a Velha Direita promoveu fortes laços familiares, crescimento populacional saudável, e encorajou os mais saudáveis e mais inteligentes a terem famílias numerosas.
Ser branco é uma condição necessária para a identidade Europeia. Ser francês ou alemão significa mais do que ser branco, mas nenhum não-branco pode ser francês ou alemão ou membro de qualquer outro povo Europeu. Portanto não poderemos preservar as nações Europeias sem preservar a sua base racial.
Os judeus são um povo distinto e desta forma pertencem ao seu próprio país, não se justifica estarem espalhados entre os povos Europeus. E mesmo que isso não fosse razão suficiente para nos separarmos, os judeus têm uma longa história de promoção de valores e medidas políticas que prejudicam objectivamente os brancos.
Claro, como todas estas ideias se baseiam na realidade, elas não são propriedade exclusiva da Velha Direita. Os primeiros três princípios, por exemplo, eram simplesmente senso comum antes do Iluminismo. Poder-se-ia chegar a todos estes cinco princípios com base nas nossas próprias experiências e raciocínio, ou através de outras tradições intelectuais e políticas. Desta forma, não há uma ligação necessária entre o Nacionalismo Branco moderno e a Velha Direita. E essa é a resposta correcta àqueles que desejam descartar o Nacionalismo Branco ligando-o aos nazis ou aos fascistas: não necessariamente.
Por exemplo, na minha própria biografia intelectual, eu cheguei aos três primeiros princípios através do estudo da filosofia política clássica. Cheguei ao realismo racial e à consciência da questão judaica através de observação, conversas com amigos, e lendo livros como The Bell Curve de Richard J. Herrnstein e Charles Murray, e The Culture of Critique de Kevin MacDonald. E foi apenas com base nestes elementos que consegui ver verdade e valor na Velha Direita.
Claro que isto não implica que não tenha aprendido nada com a Velha Direita. Primeiro, a Velha Direita fez sentido dentro da minha visão do mundo. Depois adicionou algo à minha visão do mundo. Mas nunca se tornou a minha visão do mundo. E essa mesma visão do mundo deu-me também alguma distância crítica em relação a ela.
O Nacionalismo Branco difere da Velha Direita de três formas principais.
Primeiro, nós somos nacionalistas universais, significando que acreditamos que o etnonacionalismo é bom para todos os povos. Portanto opomo-nos ao imperialismo, enquanto que os regimes da Velha Direita praticavam imperialismo contra outros povos Europeus bem como contra povos não-brancos. Defender o imperialismo é basicamente dizer aos nossos vizinhos que não nos importamos com algumas mortes e roubos quando nos convém. Mas isso não é maneira de criar solidariedade entre as nações brancas, ou paz no planeta em geral, na medida em que estas forem possíveis.
Segundo, dado que os Nacionalistas Brancos hoje estão preocupados com o bem-estar da nossa raça, tanto no seu todo como nas suas partes étnicas constituintes, não faz sentido identificar o Nacionalismo Branco com qualquer regime particular da Velha Direita, pois esses regimes seguiam os seus interesses nacionais particulares à custa de outros povos Europeus. Por exemplo, identificar o Nacionalismo Branco com o Nacional Socialismo alemão é uma tática auto-destrutiva quando se lida com polacos ou ucranianos, independentemente do facto de uma minúscula minoria destas nações ter a mente suficientemente aberta para partilhar tais atitudes, ou pelo menos para as tolerar.
Terceiro, a Velha Direita nasceu da luta contra o Bolchevismo, e adotou o modelo organizacional e as tácticas bolcheviques para o vencer, e.g., o partido paramilitar e o estado totalitário, incluindo terrorismo e assassínio em massa como instrumentos políticos. Imitar tais políticas hoje, no entanto, é ineficaz (sem falar das considerações morais). A hegemonia da Esquerda no pós-guerra não foi estabelecida por meios bolcheviques mas sim através de subversão institucional e cultural. Portanto a Nova Direita tem de combatê-la através de renovação institucional e cultural. Esta é a base da estratégia metapolítica da Nova Direita. Os Neo Direitistas não evitam levar um revólver para um duelo com armas de fogo, mas não levamos um revólver para aquilo que é essencialmente um duelo de ideias.
Em suma, a Velha Direita é muito relevante para o Nacionalismo Branco em termos da sua estrutura analítica e objectivos políticos, mas rejeitamos o imperialismo e adotamos o nacionalismo universal, bem como o modelo organizacional bolchevique e os seus métodos metapolíticos.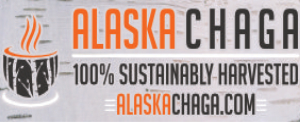 Então como devem os Nacionalistas Brancos abordar a Velha Direita? Da mesma maneira que devemos abordar qualquer tradição ou corpo de pensamento: com mente aberta mas crítica. Primeiro, obtenha educação e experiência suficientes para formar a sua própria visão do mundo, compreenda quem você é, e exercite o julgamento maduro. Depois, sobre essa fundação, examine a Velha Direita, incorpore o que é verdadeiro e útil, rejeite o que não é, e siga em frente. Esta abordagem requer auto-consciência, autenticidade, firmeza na nossa identidade e visão do mundo.
O envolvimento menos produtivo com a Velha Direita acontece quando as pessoas carecem de uma visão do mundo própria e vão à procura de um sistema de ideias completo e já pronto que possam adotar. Exemplos comuns nos nossos círculos incluem o Catolicismo, Ortodoxia, Tradicionalismo, e Nacional Socialismo. Algumas pessoas adotam as ideias da Velha Direita como dogmas religiosos, baseando-se nos pensamentos e julgamentos dos outros em vez de desenvolver os seus próprios.
O perigo é que essas pessoas se apegam a essas ideias e estratégias que já não se justificam — se é que alguma vez se justificaram — e repetem-nas, não tendo a experiência ou o pensamento crítico necessários para as ultrapassar. Também carecem da base na realidade atual necessária para aplicar tais ideias produtivamente. O resultado são as pessoas agressivas, estridentes e frágeis que povoam os fóruns online. No entanto, experimentar ideias faz parte do crescimento e exploração intelectuais, e a exposição à experiência e a contra-argumentos tende a amadurecer essas pessoas.
Outro envolvimento improdutivo com a Velha Direita é não apenas adotar um sistema de ideias já pronto, mas também identificar-se imaginariamente com o Terceiro Reich ou outro regime fascista do passado. Isto vai muito para além de aprender as lições da história e aplicá-las no presente, em vez disso torna-se um escapismo, uma maneira de fugir do presente em vez de o transformar, uma maneira de lutar nas batalhas do passado, que não pode ser alterado, e evitar as batalhas do presente, no qual o futuro da nossa raça está em questão. Acusar estas pessoas de LARPing/role-playing é algo pouco merecido, porque as suas fantasias infantis raramente levam a qualquer tipo de ação no mundo real.
Há também algo profundamente inautêntico na identificação com um regime do passado, especialmente se se tratar de um regime estrangeiro. O Nacionalismo Branco é uma forma de política de identidade. Para ser política de identidade a sério, no entanto, tem de se basear numa identidade real. Não somos apenas criaturas do nosso tempo e lugar, pois rejeitamos as identidades falsas e insignificantes que o sistema atual nos oferece: indivíduos desenraizados, cidadãos do universo, crianças de nenhures, definindo-nos pelos produtos que consumimos e descartamos. Em vez disso, a nossa identidade é definida por toda a nossa linhagem biológica e cultural, que nos leva ao momento atual e não se pode redirecionar para outra altura ou lugar.
Rejeitamos a "identidade" moderna porque é falsa, porque não nos serve, porque nos faz miseráveis. Mas o individualismo moderno só pode ser falso se já tivermos uma identidade real, apesar de podermos estar em grande medida inconscientes de quem somos realmente. Portanto, a resposta à doença atual é descobrir quem somos e viver de acordo com isso, ser autêntico. Substituir a identidade falsa atual por uma igualmente falsa não é solução, apenas é mais excêntrico e marginal. Adotar ideias esquisitas ou viver no passado são sintomas de desenraizamento e não soluções para ele.
Felizmente os Nacionalistas Brancos de todas as nações não precisam de ir muito atrás na história dos seus países para encontrar grandes sábios e líderes que acreditavam naquilo em que acreditamos hoje. Muitas das leis que propomos já estavam nos livros na maior parte dos países brancos. Um movimento etnonacionalista autêntico precisa de se integrar nas tradições do seu país, e não em importações exóticas ou ideologias altamente estigmatizadas e tóxicas.
A Velha Direita tem muito que nos ensinar. Mas já é passado. Está morta, e deve continuar assim. Aqueles que a querem ressuscitar são culpados de vários erros graves: anacronismo, porque estamos agora numa batalha de ideias; defender políticas imorais, como o imperialismo; desenraizamento e inautenticidade, por se identificarem com ideologias estrangeiras em vez de procurar uma base para políticas nacionalistas nas suas próprias tradições políticas[1]; e finalmente auto-marginalização, e comportamento auto-destrutivo numa altura em que o público nunca esteve mais receptivo às nossas ideias. Precisamos de seriedade, antes que percamos o momento histórico e a nossa raça escorregue além do ponto de não-retorno. Muitos revivalistas da Velha Direita sentem esta urgência, mas se não tivermos tempo de fazer o correto, fazer o que está errado não nos salvará de qualquer forma.
*  *  *
Counter-Currents has extended special privileges to those who donate $120 or more per year.
First, donor comments will appear immediately instead of waiting in a moderation queue. (People who abuse this privilege will lose it.)
Second, donors will have immediate access to all Counter-Currents posts. Non-donors will find that one post a day, five posts a week will be behind a "Paywall" and will be available to the general public after 30 days.
Third, Paywall members have the ability to edit their comments. 
Fourth, Paywall members can "commission" a yearly article from Counter-Currents. Just send a question that you'd like to have discussed to

[email protected]

. (Obviously, the topics must be suitable to Counter-Currents and its broader project, as well as the interests and expertise of our writers.)
To get full access to all content behind the paywall, sign up here:
Paywall Gift Subscriptions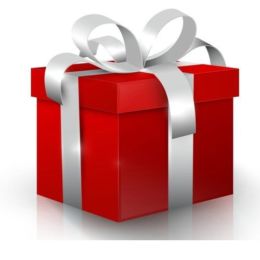 If you are already behind the paywall and want to share the benefits, Counter-Currents also offers paywall gift subscriptions. We need just five things from you:
your payment
the recipient's name
the recipient's email address
your name
your email address
To register, just fill out this form and we will walk you through the payment and registration process. There are a number of different payment options.
Nota
[1] No caso dos alemães, no entanto, devem ser muito seletivos quanto aos apelos às suas próprias tradições direitistas.